WEST SPRINGFIELD — The Big E is back and so are the crazy food offerings its food vendors are known for.
"Having the fair on the horizon is arguably one of the most important things of our lives here. Keeping the organization afloat through 2020 was almost impossible, so this is a great, exciting time for us," said Gene Cassidy, president and CEO of the Eastern States Exposition, during an interview at a recent Media Taste Test and Food Preview at the Storrowton Carriage House Pavilion.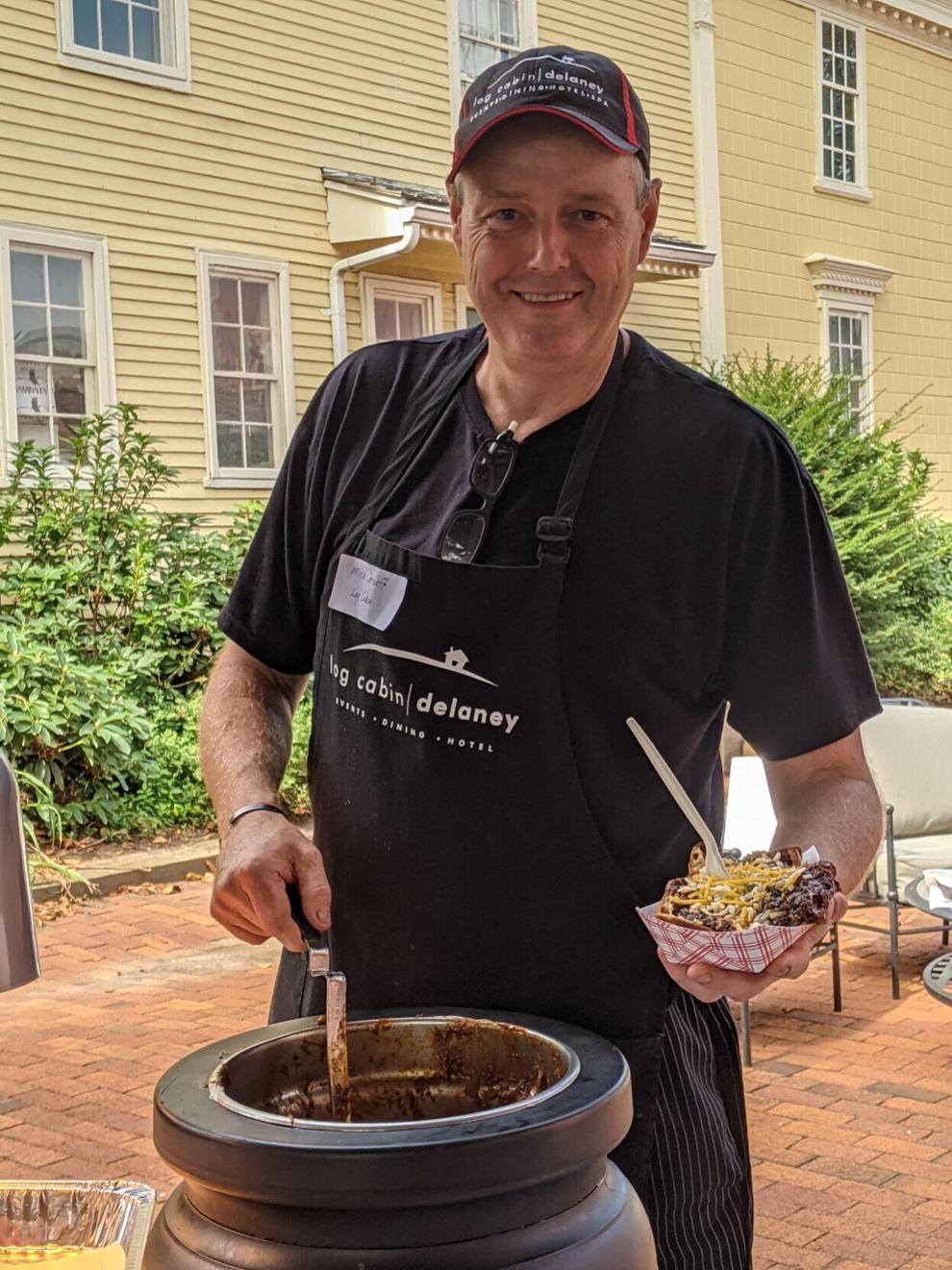 The Eastern States Exposition, home of The Big E, had to cancel the fair in 2020 due to the COVID-19 pandemic. Cassidy said the organization, as a whole, is looking forward to welcoming visitors from across New England and the Northeast when it opens Friday. The fair, which welcomed 1,629,527 visitors in 2019, runs through Oct. 3.
For the 105th edition of The Big E, currently the fifth largest fair in North America, the theme is "Big is Back!" and the fair's food concessioners have taken the motto to heart. Among this year's offerings are a bacon double cheeseburger atop a hash brown sandwiched between two Belgian waffles; a giant dill pickle hollowed out and stuffed with a bacon-wrapped hot dog before being deep-fried in a bacon batter; poutine topped with roasted red peppers and bratwurst; a "Bloody Mary" grilled cheese, fried cheese balls and a popover stuffed with slow-braised pulled pork.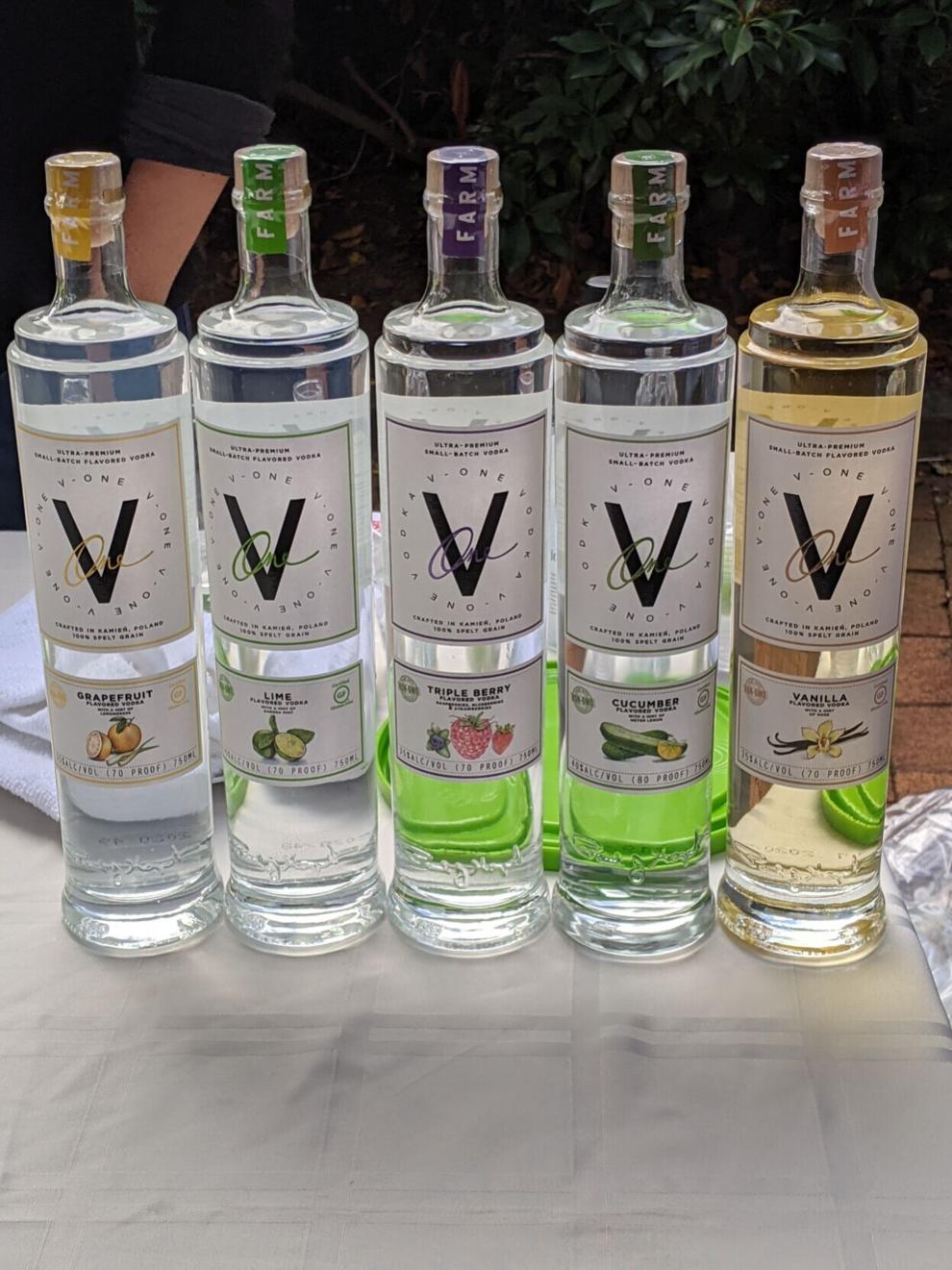 The Speakeasy by Stanley, in the Young Building, will be serving specialty cocktails made with V-One Vodkas. The vodka, made in Lublin, Poland, began its story a Hadley basement in 2005, where creator and owner Paul Kozub, began making it in honor of his Polish grandfather and father. V-One made its Big E debut soon after and has been a vendor for the last 15 years, offering up such foodie favorites as the "Fried Martini" and the "Frozé" at the V-One Craft Cocktail Bar in the Young Building and at the V-One Fire and Ice Bar in the New England Center.
"The Big E has a huge impact on our sales. That first year, we sold in two weeks what we sold in two months," Kozub said. "We're celebrating our 16th anniversary and our 15th at the Big E. We're now available in eight states.
"We like having the exposure to over a million people. Not having that exposure [at The Big E] in 2020 had an effect on sales."
In the Speakeasy, this year's specialty cocktail, Bee's Knees, a prohibition-era martini made with V-One, Hadley Honey and lemon, will be served alongside the French 75 martini; the Mary Pickford martini; The Rickey and Old Fashioned cocktails. Also available in a limited edition V-One logo mason jar will be a Muddled V-One & seltzer, a drink made from V-One vodka with muddled raspberries and seltzer from Poland.
This year, the chefs at Storrowton Tavern are offering up a more traditional fair that includes Blackened Mac & Cheese — homemade macaroni and cheese with a blackened chicken topped with a crusted cracker crumble — and a Gazpacho Soup.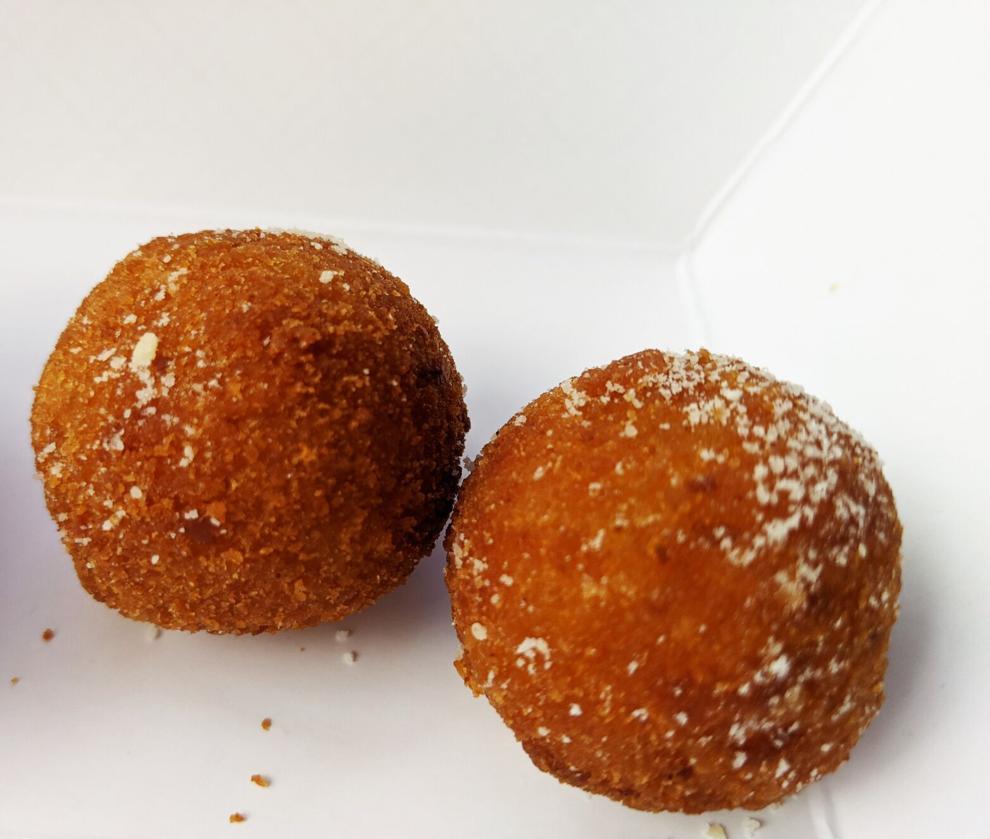 For food with more flair, there's a deep-fried pineapple on a stick with coconut sauce from The Coffee Break in the Food Court or Wurst Poutine, a spin on traditional poutine, from the Wurst Haus on Commonwealth Avenue. This version starts with French fries smothered in a German beer cheese that's topped with roasted red peppers and sliced bratwurst. The Deep South Company, inside Gate 5, is once again offering fried Arancini balls — rice balls stuffed with either buffalo chicken or cheese and deep fried in batter.
For the more adventurous, White Hut, on Commonwealth Avenue, is offering the "Biggie" Waffle Burger, a hash brown topped with a bacon double cheeseburger and fried onions sandwiched between two Belgian waffles and served with a side of spicy syrup. There's also the Bloody Mary Grilled Cheese offered by All American Craft Beer Bar & Pub; the Stuffed Popover from the New England Craft Beer Pub and the Bacon Wrapped Dilly Dilly Dog from the Meatball Factory.
For those seeking a healthier option, Noujaim's Mediterranean Food is back in the Young Building. This year, chef/owner George Noujaim and his sister, Noha Noujaim, are adding meat pies and a bread pudding with a cardamom cream sauce to their menu.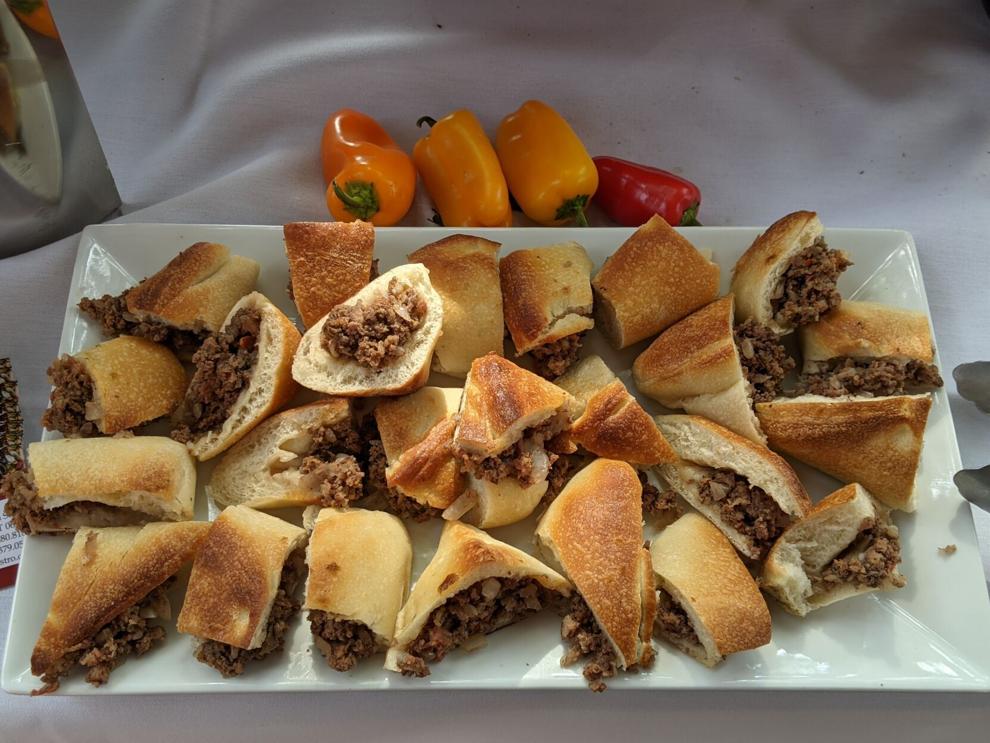 George Noujaim, who operates Noujaim's Mediterranean Bistro in Winsted, Conn., said he'll have his "Best Hummus Ever" (which has no fillers or preservatives) available as well as falafel wraps and lamb and chicken shawarma wraps.
Calabrese Market also will be offering up healthier fare in the form of caprese and antipasto salads and a variety of panini sandwiches.
Fans of The Big E Bakery's signature crème puffs and eclairs won't be disappointed this year. Not only is the bakery offering its eclairs and original cream puffs, it's also offering the ganache covered cream puff that debuted in 2019 and a new pumpkin-flavored cream puff.
"It's a celebration of fall," said E.J. Dean of The Big E Bakery. "We're definitely excited about the Big E's return. There's just something that comes with the crowds; a fun vibe."