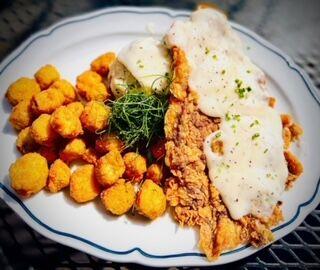 The Bryants have done it again. Steve and Lauren Bryant, who brought us the iconic and venerable Dorset Inn, Barrows House Inn and Restaurant, Dorset Bakery, curATE at the Southern Vermont Arts Center, Publyk House in Bennington, Mountain Top Inn and Resort in Chittenden and the Lake House on Lake Bomoseen, have come up big, with another winning restaurant. Pearl's Place located at 1492 Depot St. in Manchester is beautiful, fun and exciting.
Since moving to Vermont in 1998, the Bryants have been hard at work, steadily and surely developing the Northshire region into a culinary destination for locals and visitors alike. All Bryant establishments are professionally run, offer splendid settings and ensure quality food with efficient and accommodating service.
Dorset Inn, purchased by the Bryants in 2008, is the longest continuously operated inn in Vermont. Traditional and inviting in all the right ways, the inn has been recently updated and attractively redecorated. The lodgings are charming, some with fireplaces, walk-in showers, jetted tubs and heated towel bars. The food is classic Vermont, contemporized several notches to assure that everything on the menu exceeds expectations. It's one of the few restaurants still serving a fabulous calf's liver with local bacon, caramelized onions and mashed potatoes. Whether you sit in the intimate tavern, at its cozy bar (with affable conversation and cordial service from bartender par excellence Tom Shanahan) or near the wood-burning fireplace, it's always a treat to spend an evening at the romantic Dorset Inn.
A short stroll from the Dorset Inn is the Barrows House and Restaurant. Purchased in 2012 by Steve and Lauren, Barrows provides a serene outdoor atmosphere with a wood-burning fire pit for those chilly Vermont nights. Inside, the handsome bar is lined with marble from the local Danby Quarry. Like all Bryant restaurants, the food and beverage menus are extensive and provide something for everyone at fair prices. Particularly popular with the younger crowd, Barrows and almost all Bryant venues are excellent for bridal showers, rehearsal dinners and weddings.
Situated between these two appealing venues is the Dorset Bakery, a lovely European-style cafe. Purchased in 2016 by the Bryants, the bakery offers delicious pastries, hearty soups and healthy salads. You can sit outside and enjoy the country backdrop, or find a cozy niche inside.
One of our favorite Bryant establishments is the very popular Publyk House in Bennington. Housed in a renovated barn, Publyk House provides some of the most dramatic and spectacular vistas in all of Vermont. Sitting comfortably on the huge outside deck, enjoying a drink or dinner, you have a panoramic view of majestic mountains and the famous Bennington Monument, a 306-foot stone obelisk commemorating the Battle of Bennington during the Revolutionary War. Head chef Frank Stone makes certain that the food is uniformly excellent. Indeed, Frank has played a major role in developing the menu for Pearl's, as we'll get to a moment.
In 2021, the Bryants teamed up with the Southern Vermont Arts Center (an exceptional art gallery with outstanding works in breathtaking surroundings) to create curATE. A hallmark of a Bryant restaurant is their sensitivity and appreciation for providing an outdoor environment to accompany and enhance the dining experience. curATE is a perfect example of combining well-prepared and impressively presented food with an ambiance that is conducive to dining pleasure. This contemporary venue cleverly mixes elements of marble, brass and iron with flavorful New England-style cuisine. Reserve an outside table for a very pleasant lunch or dinner.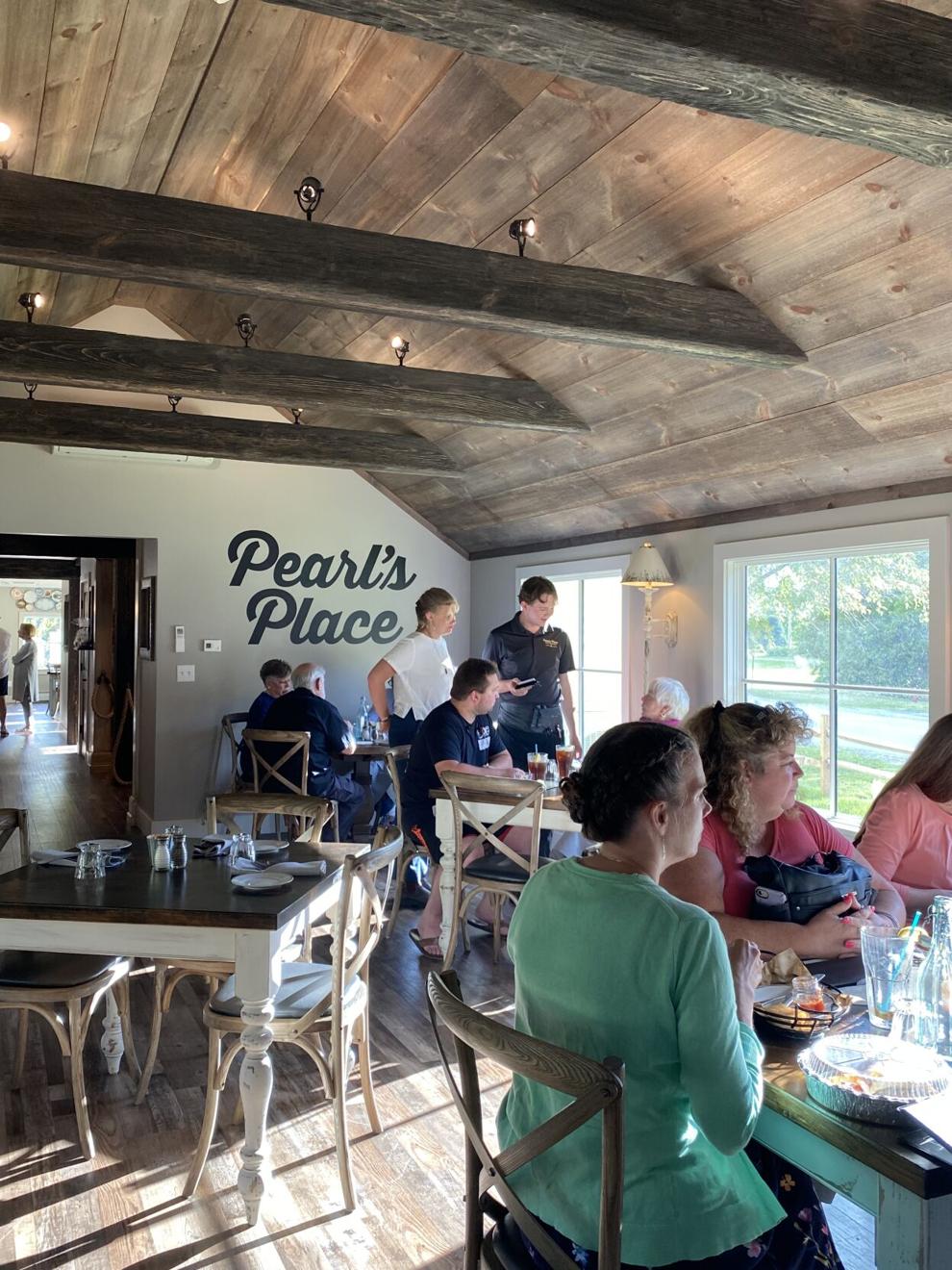 In 2020, Steve and Lauren purchased what had been Henry's Bistro, which many of you might recall. It has taken two years and a substantial expenditure of effort and resources to convert what had previously existed into the simply stunning setting that is now Pearl's Place. The transformation is truly astonishing.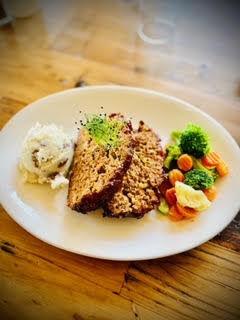 Wanting to bring something new and different to the community, the Bryants decided on a theme of Southern home cooking and hospitality. And it works magically here. On 2.7 acres, the construction project, done mostly during the pandemic, included a new concrete basement, new kitchen, new roof, doors, windows and electrical wiring. Clapboard siding adds a lovely Vermont touch.
Teaming up with renowned Vermont architect Ramsey Gourd, Lauren was able to visualize, and then actually realize, a comfortable indoor atmosphere, as well as a casual outdoor environment. Together, the restaurant can serve about 100 meals at a seating.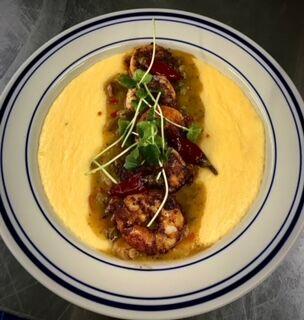 The tavern, with a masonry stone fireplace, has several tables, high tops and a bar topped with a rustic Dekton (a combination of quartz, porcelain and glass) that can seat 10. Three televisions encourage the feeling of an easy-going tap room in which to watch your favorite sports event.
Up a few steps from the tavern are several separate dining areas, each as pleasant as the next. On your way from one dining area to another, you pass Pearl's Pantry. This small but exquisite space, like a country store within a restaurant, is packed with artfully displayed Vermont products including caramels from Big Picture Farm in Townsend, preserves from Blake Hill in Windsor, bourbon-aged maple syrup from Smugglers' Notch Distillery in Jeffersonville, organic granola from Small Batch organics, baked in Manchester, jams and marmalades from Brattleboro's Sidehill Farm. Stylish and attractive bar and kitchenware is skillfully arranged.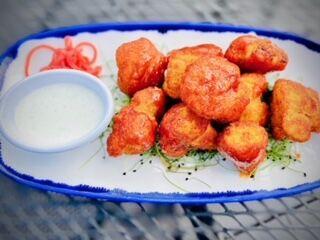 The outside seating area is spacious with about 12 tables, each large enough to easily seat four. Lush landscaping lends a homey garden feel to the outside seating, which also includes a picnic area and gas fire pit.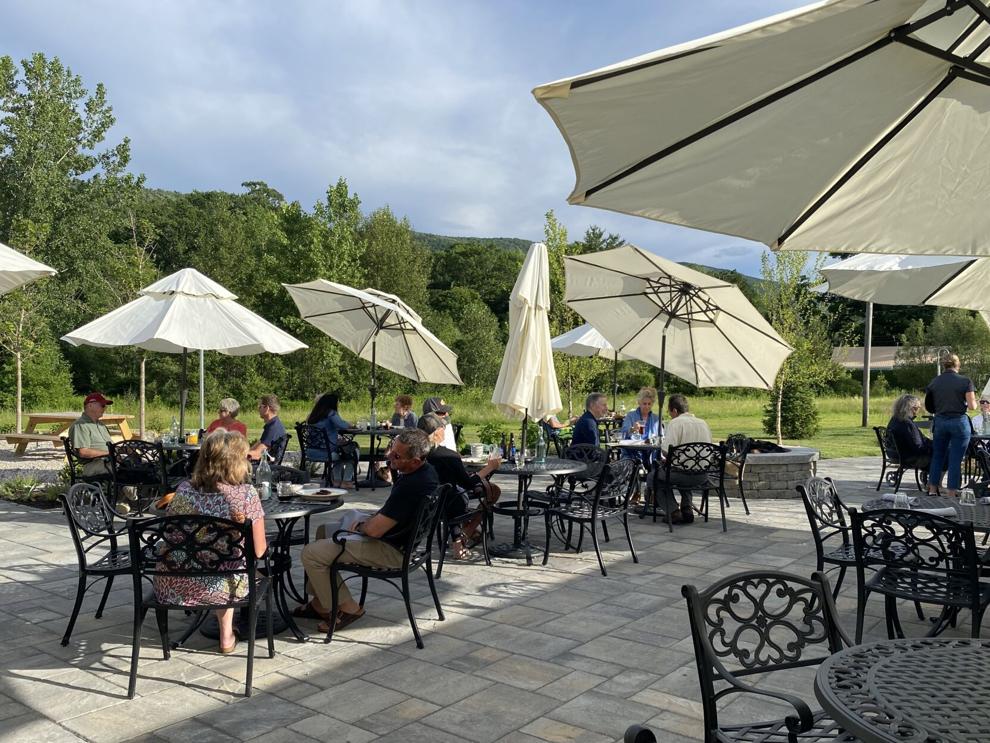 On our several visits to Pearl's we sat both inside and out to experience how each location felt and worked. We thank our good friends and good sports Bob and Susan Shaw, and Jim and Cheryl O'Connor for going along with our request that they order as many different items from the menu as possible, so we could sample them all.
Service was excellent on all visits under the watchful and knowledgeable leadership of manager Chris Wirt. With a gracious and easy going manner, Chris is a natural at knowing how to run a restaurant. Despite the restaurant being large and spread out, Chris was seemingly everywhere, answering questions and making suggestions. He seemed to be enjoying the experience as much as his guests, always a good sign.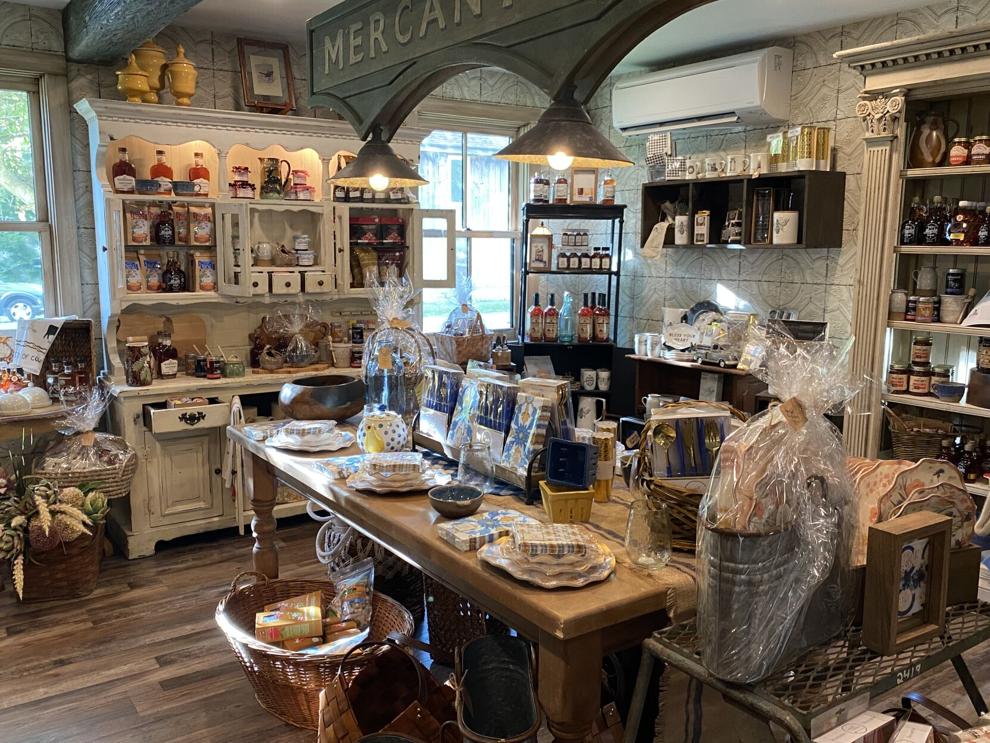 We have learned from experience to allow a new restaurant time to settle in. This is especially so in these challenging times, getting food delivered as promised and at reasonable prices, in addition to finding sufficient, competent staff. These are concerns confronting restaurants throughout the country. But since Pearl's has been popular from the moment it opened, we felt it was something we should share with our readers sooner rather than later.
So with that understanding, we were prepared for Pearl's to struggle a bit, like all new dining establishments. If this was the case, we didn't notice it. Whether the credit goes to the Bryants or Chris Wirt, or Frank Stone and Kathy Goodrum (helping out from Publyk House), the hardworking staff or all of the above, a full house was attended to in a timely fashion, and there were no missteps in any of the dishes we ordered. Pearl's is well on its way to providing an excellent dining experience. Even the intentionally burnished silverware, made to look old, was a smart and attentive touch.
We have many favorites when it comes to the menu. Of the 10 appetizer choices, we loved the fried green tomatoes with a creole ranch remoulade at $15. A warm crab dip at $17 was excellent. A generous portion of meaty chicken wings at $16 was consistently good, as was the cornbread served stylishly in a cast iron skillet with honey butter at $12. Oysters with butter, parsley and breadcrumbs at $16 were very tasty, as was the Delta Blues platter at $17, consisting of pimento cheese dip, smoked jalapeno cheddar sausage and pickled veggies. We did not have the pickle fries, but folks at the table next to us said they were delicious. Several of the appetizers came with red sweet drop peppers that "pop" in your mouth. These tear-shaped delicacies provide a tangy taste treat. A cobb salad is available at $20, as well as a Caesar salad at $14. Soups include a creole gumbo at $12 and a Cajun shrimp and roasted corn chowder at $14.
Entrees include classic fried chicken, gently battered at $28, pork chops with a bourbon-molasses glaze also at $28, a 16-ounce ribeye at $50, meatloaf at $24 and barbecue shrimp at $32.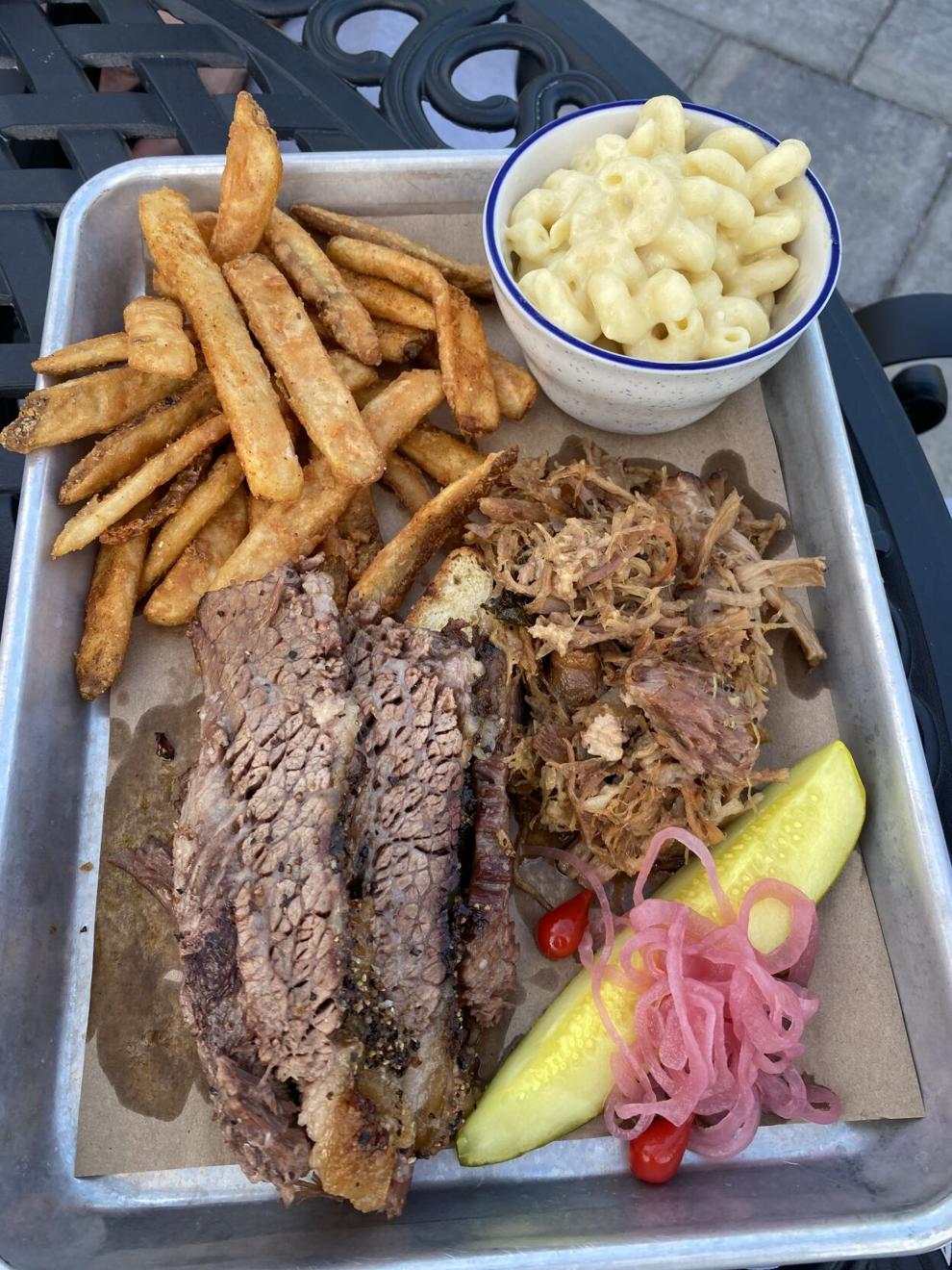 Admittedly, we focused on the barbecue, smoked in house daily. From the following: turkey breast, St. Louis-style pork ribs, beef brisket, pulled pork and cheddar jalapeno sausage, you can pick two for $26, three for $32, four for $38 or all five for $44. For us, the brisket was not only terrific but as good as we've had anywhere. Perfectly flavored and minimally fatty, it was melt-in-your-mouth heavenly. All of the above plates come with your choice of sides, including mac and cheese, fried okra, mashed yams, collard greens, cole slaw, fries, potato salad, black-eyed peas, and barbecued beans with pulled pork. All sides were excellent. Two sauces, a mustard honey and a barbecue-bourbon sauce, are on the table to be added, if you choose, to any appetizer or entree.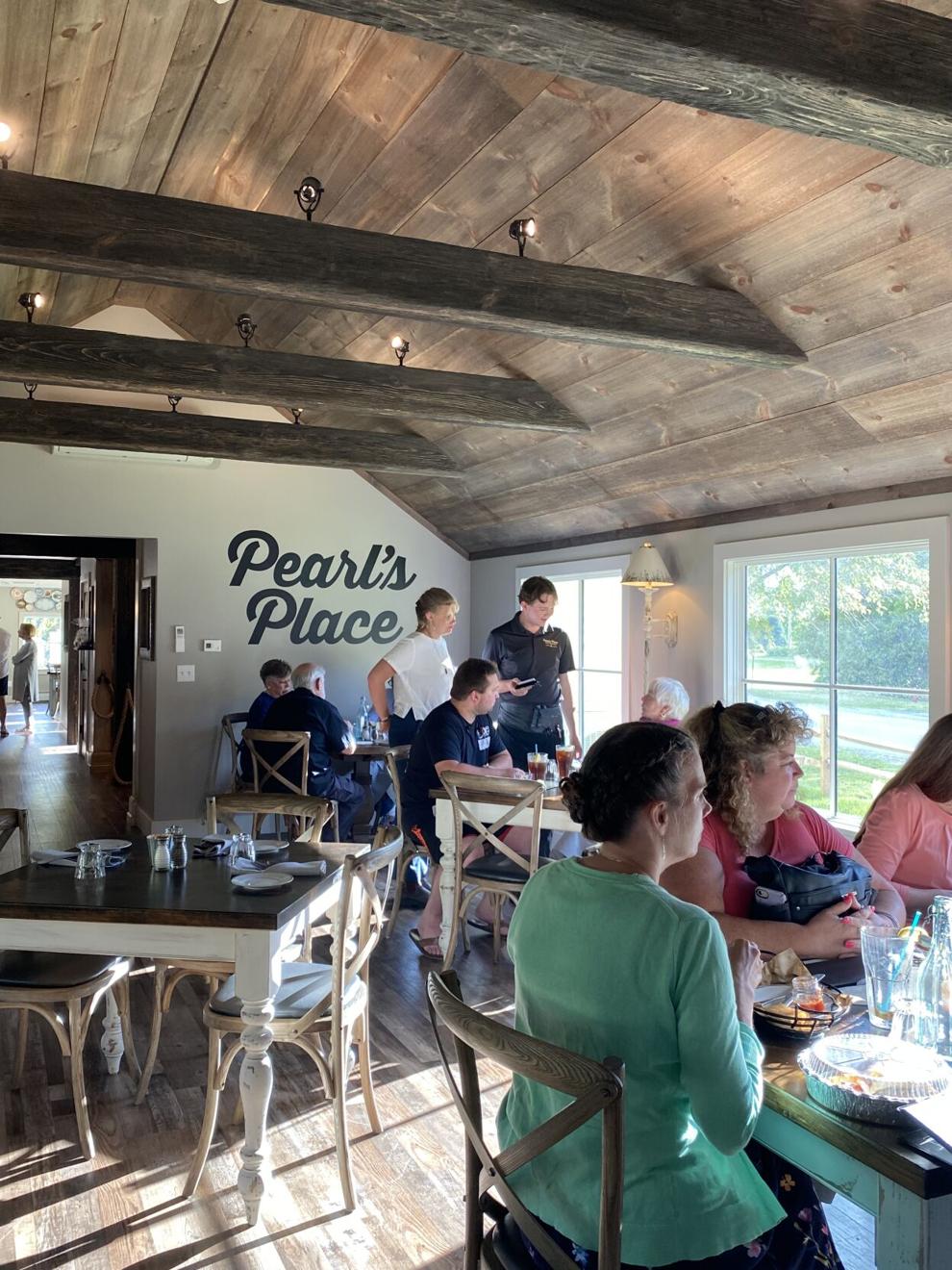 In addition, there is a pulled pork sandwich at $18, a hot chicken sandwich at $19, a fried green tomato BLT at $18, a burger with bacon, pimento cheese and tobacco onions at $19, and a fried oyster or shrimp po' boy at $25. Desserts, all at $12, were scrumptious. We very much enjoyed the bourbon pecan pie with whipped cream and the chocolate peanut butter pie, as well as the key lime tart. Yes, we had all of them. There's even a menu for "little rascals," including fried shrimp, a barbecue platter, mac and cheese, fried chicken and wings. Including a side, a soft drink and ice cream, all for $14.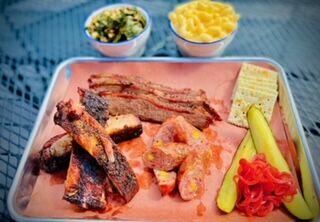 The lengthy and intelligent list of wines available at Pearl's ranges mostly from $45 to $90, including red, white, rose and sparkling. Many are offered by the glass. A delicious Sancerre at a very reasonable $65 was clean and crisp. A wide selection of quality bourbons is offered, as are locally brewed beers. There are specialty cocktails, including margaritas, and after-dinner drinks, including a thoroughly enjoyable meal-ending butter-pecan sippin' cream, which we confidently recommend.
Pearl's Place is a welcome addition to the Southern Vermont dining scene. Pearl's is open 5 to 9 p.m. Thursday through Monday. Whether you sit inside or out, in the tavern or in one of the dining areas, you'll have a fun experience. Go and enjoy.