It may have been the long Memorial Day weekend — the official kickoff to summer — but with all the rain and low temperature, I don't think there were too many outdoor celebratory festivities.
Despite the inclement weather in the Berkshires, I did manage to get a few things done, like bringing flowers to family gravesites in Southview Cemetery — which, by the way, is worth driving through. Kudos to all the families and organizations that worked so hard to make it beautiful — and in my case, tear-provoking.
I made my annual run to the greenhouse, picking up a six-pack of unlabeled tomato plants — are they cherry, grape, roma, big boy, heirloom? Only time will tell and it gives me something to anticipate. The zucchini plants weren't quite ready, but they're going to let me know when I can get some. Despite the devastating — to me and the plants! — powdery mildew fiasco a few years ago, I'm going to try again.
I have a couple of hummingbirds frequenting my feeder and an impatiens hanging plant, so to add to their enjoyment, I bought a vine with trumpet-shaped flowers that will hopefully entwine up the deck post near the feeder. I also got the usual geraniums and marigolds for the various and assorted planters around the house.
The only other noteworthy weekend endeavor was to look for recipes for entertaining this summer. I mean, being vaccinated — as are most of my friends — means small get-togethers on my deck. And, of course, once I found a couple, that meant taking them on a party-of-one taste test. The good news? They're both on my summer A-list!
I halved the recipe for the Jalapeño Popper Dip and, as I do with many recipes calling for cooked bacon, I cheated and bought a package of already-cooked bacon at the market. And since, I figured my mouth would need cooling down, I tried a recipe for a Coco Lime Margarita. Anyone know how to get Harry Nilsson's song from the 1970s out of my brain? "She put de lime in de coconut, she drank 'em bot' up ... "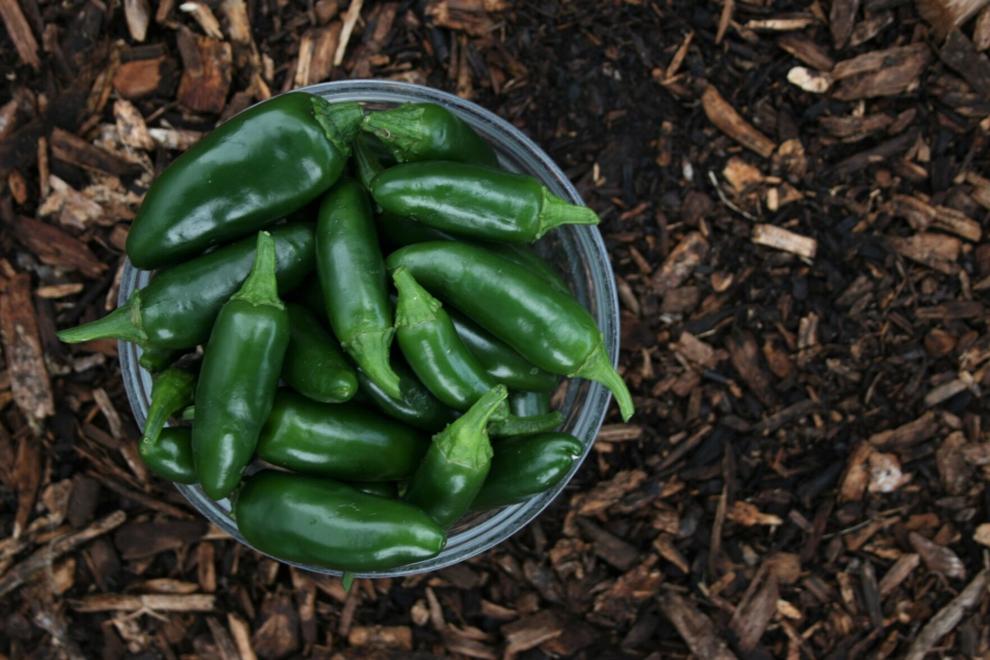 JALAPEÑO POPPER DIP
Servings: 16
INGREDIENTS:
8 slices cooked bacon, chopped into pieces
16 ounces cream cheese, soft, at room temperature
1/2 cup mayonnaise
1/2 cup sour cream
3/4 cup sharp cheddar cheese
1/2 cup Parmesan cheese
3 medium jalapeño peppers, seeded and finely diced
1 teaspoon garlic powder
3 sliced green onions
DIRECTIONS:
Preheat your oven to 350 degrees.
Set aside a little of the cooked bacon and diced jalapeño, 1/4 cup parmesan, 1/4 cup sharp cheddar and one sliced green onion for topping.
In a large bowl mix the bacon, softened cream cheese, mayonnaise, sour cream, 1/2 cup sharp cheddar, seeded and diced jalapeño peppers, 1/4 cup Parmesan, garlic powder, 2 green onions, until fully combined and then add the mixture to a 1.5 quart baking dish.
Sprinkle the top with the remaining cooked bacon, jalapenos, 1/4 cup parmesan, 1/4 cup sharp cheddar, and diced green onions.
Bake for 20 to 25 minutes or until the top is bubbly and golden brown.
Serve with crackers, celery sticks or tortilla chips.
COCO LIME MARGARITA
Serves 4
INGREDIENTS:
1 1/2 cups cream of coconut
1 cup silver tequila
2/3 cup Triple Sec
1/3 cup freshly squeezed lime juice
DIRECTIONS:
Place all ingredients in a blender and puree until smooth. Add 2 cups ice and blend. Pour into glasses with salted rims and top with toasted coconut.
Margaret Button can be reached at mbutton@berkshireeagle.com or 413-496-6298.