Cooking is not just transformational, but also transporting.
Transporting in terms of place or time. Even just the smell of a particular food can take you back to a moment in the past à la Marcel Proust. When I crunch into a fresh radish, I take a journey to my husband's family home in Brittany, France.
Brittany is known as the land of crêpes, for sure, but it's an agricultural area and a generally cool climate, which is also known for many of the first spring vegetables to emerge from the thawing ground: onions, shallots, artichokes, mache and radishes.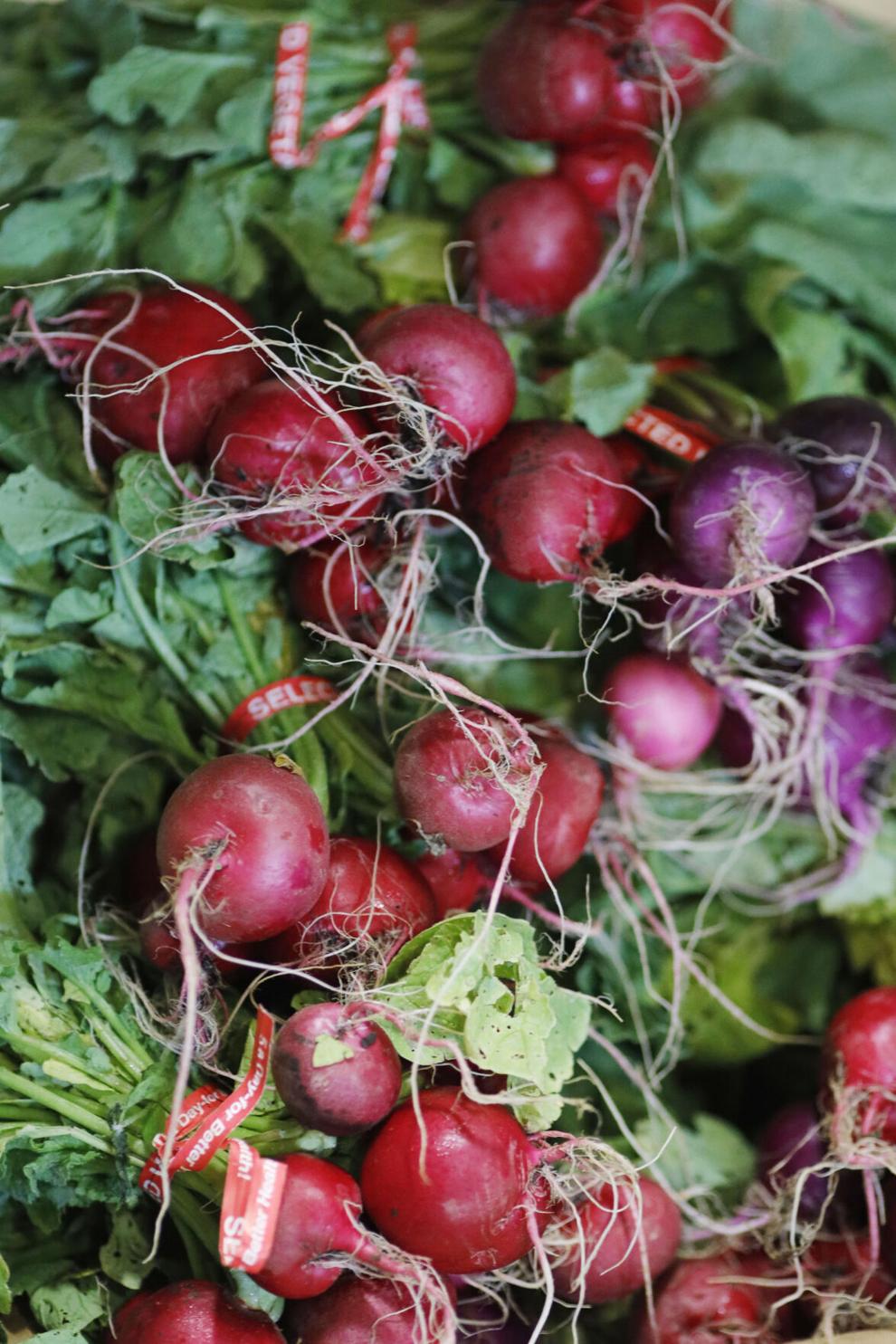 The first time I went to stay with Franck's parents in the spring, there was a dish of fresh local radishes on the table with a pile of salt next to them. I'd never seen this and happily crunched into a spicy, puckery, salty, long radish. But one was really enough for me. The strong, unmitigated flavor definitely packed a punch! I love the way that thinly-sliced radishes can give some needed punch and color to a salad, but to eat them on their own like that, I needed a schmear of another Breton delicacy: Sardine Butter.
This divine mash of yes, butter and sardines, is the best way to get your daily dose of omega-3's that I've found. You can serve it with toast, or endive leaves, or make a tea sandwich of it. But as a dip for fresh radishes, there's nothing better.
And while we're talking healthy and different and French, let's consider the leaves of the radishes. When you buy really fresh, local radishes they come with beautiful green, leafy tops, usually discarded or composted. When you grow up or train in a French kitchen, the constant mantra is "no waste." My mother-in-law's Radish Top Soup is one of the happy results of living by this mantra. Such a fun, different, and delicious way to use these really nutritious, flavorful and overlooked greens. Radish leaves are actually up there with kale and broccoli in antioxidants, vitamin C and calcium. Who knew? And their sharp flavor gets muted a bit through the cooking process and the addition of potatoes.
While we're on this exploration of radish memories, I'd like to take a detour to Italy and revisit one of my favorite imports from that ethereal cuisine, and one I know my mother-in-law would approve of: Radish Top Pesto. Really fresh, local radishes have smaller, less coarse tops that are perfect for this recipe. These days we're not doing so much travelling, so let's enjoy a culinary trip to Europe instead!
SARDINE BUTTER
Ingredients:
1 1/4 sticks salted butter, slightly softened (If you can find French butter with actual crystals of salt, even better)
1 can good quality sardines, packed in oil (either use boneless or debone them)
juice of 1 lemon, or splash of red wine vinegar
1 shallot, finely minced, or about 3 tablespoons of minced chives or scallion
freshly ground black pepper
Directions:
Place the softened butter in a medium bowl. Drain the sardines, and add them to the bowl. Use a fork to mash the butter and the sardines together. Have fun!
After a minute, add the lemon juice. Keep mashing until incorporated. At the last minute, add the chives, and some black pepper.
Move the butter to a ramekin or serving bowl, best served room temperature so it's a nice dipping consistency.
---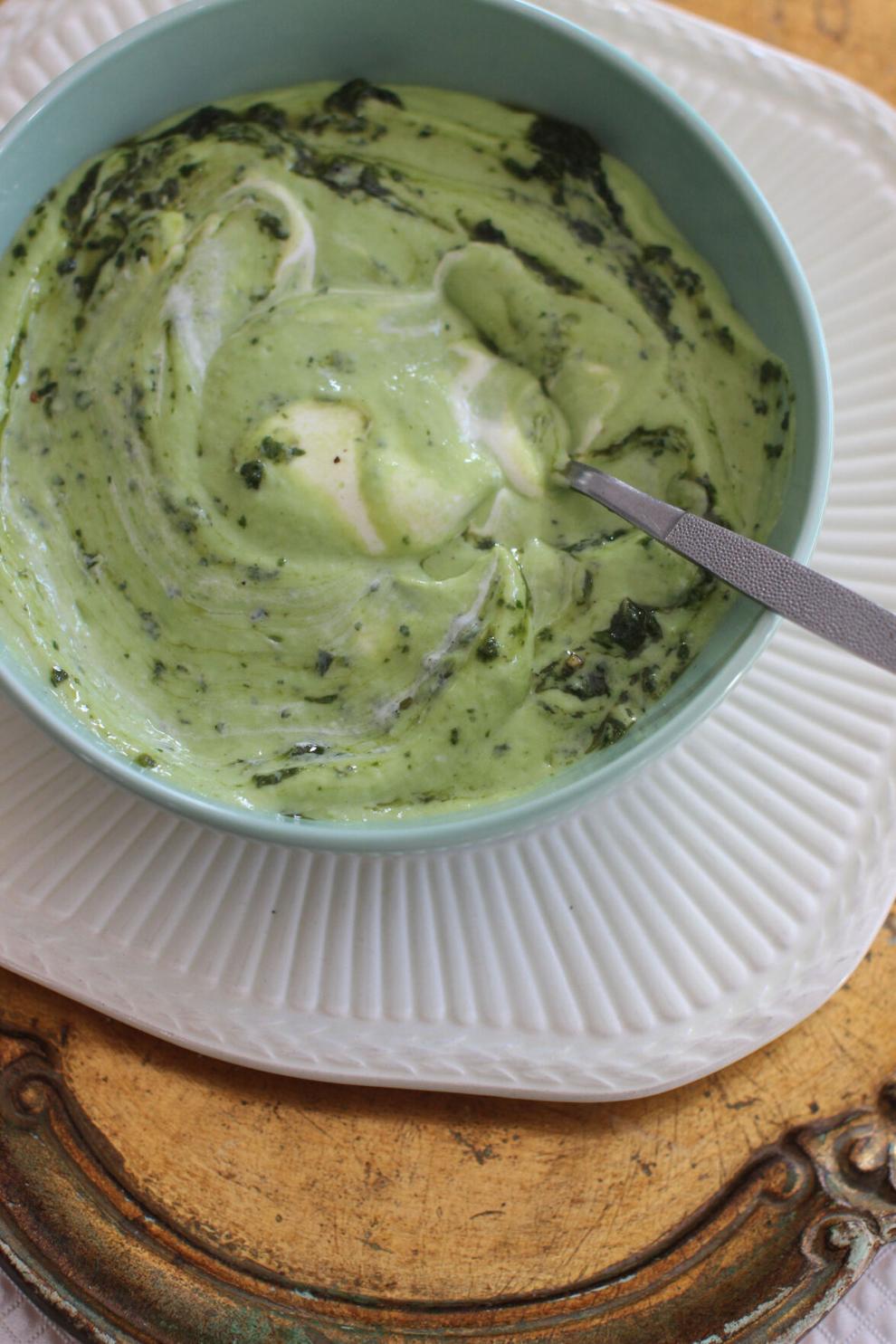 RADISH TOP SOUP
Ingredients:
3 tablespoons olive oil
4 shallots, skinned, halved, and finely sliced (1 1/4 cups)
1/4 teaspoon red pepper flakes
2 garlic cloves, skinned and finely sliced
1 1/2 cups Yukon Gold potatoes, peeled and cut in 1/2-inch cubes
3 cups vegetable stock
2 1/2 cups water
1 teaspoon sea salt, or to taste
freshly ground black pepper, to taste
12 ounces radish tops without the tough stems; leaves and tender stems cut in 1/2-inch strips, thoroughly cleaned
Crème fraîche or sour cream, for topping
Directions:
Put a large heavy-bottomed soup pot over medium-high heat. Add the olive oil, shallots, red pepper flakes and garlic. Stir well and sauté for 2 to 3 minutes until softened, stirring from time to time. Add the potatoes, stock, water and salt and pepper to taste. Bring to a boil. Add the radish leaves, stir well, and continue to boil until wilted, about 1 to 2 minutes. Reduce heat to medium to medium-low, cover the pot, and simmer for 20 minutes, until the potatoes are tender. Purée the soup in blender. Serve with a spoon of crème fraiche or sour cream on top.
---
RADISH TOP PESTO
Ingredients:
4 cups roughly-chopped radish tops, washed and dried
3 cloves garlic, finely chopped
Juice of 1/2 a lemon
1/2 cup nuts, can use almonds, walnuts, macadamia nuts or pistachios
1/2 cup Parmesan cheese
1/3 cup extra-virgin olive oil plus more as needed
salt and freshly ground black pepper, to taste
Directions:
Combine first six ingredients in a food processor or blender.
Process until smooth, scraping down the sides as needed.
Add additional olive oil to achieve a thick sauce consistency. Season to taste with salt and black pepper.