Have you ever used a spoon to eat a smoothie?
No? Neither had I, until recently, when I found myself with leftover blueberries. I was looking up smoothie recipes when I stumbled on a few for smoothie bowls made with blueberries and topped with all sorts of toppings.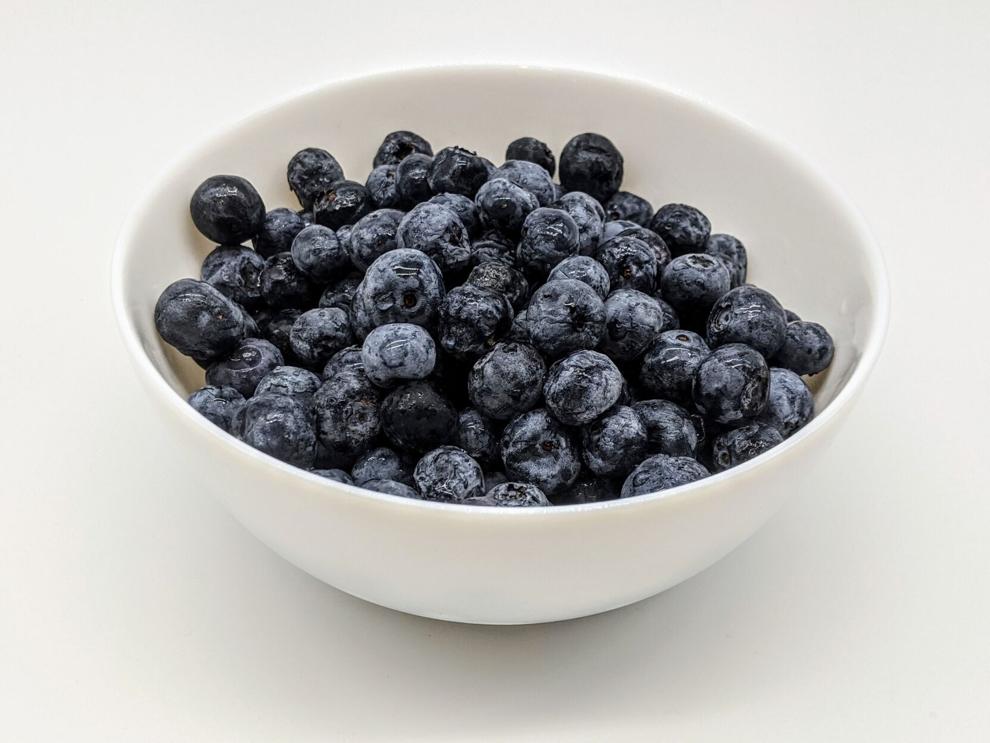 To be clear, I know there are local shops that offer smoothie bowls made-to-order, but the idea of eating one had never crossed my mind, never mind making my own at home. So, when I found the recipes online, I decided to give it a go.
It was actually quite simple and fun to make. The recipe I used called for frozen bananas, which I didn't have on hand, so I used the room-temperature bananas I had on my counter. I'm sure the smoothie would have been thicker, with frozen bananas, but I didn't mind. I still enjoyed the smooth, rich-tasting treat that can be eaten at any time of day.
The smoothie bowl I made, was fully vegan, using a nut-based "milk," a cashew butter and vegan protein powder. Feel free to use milk and/or yogurt when making yours, and to leave out the nut butter and protein powders (if desired, use chia seeds instead, if desired). Whatever you use, have fun with your toppings, which could include banana, berries, shredded coconut, pepitas, chia seeds and granola.
BLUEBERRY BANANA SMOOTHIE BOWL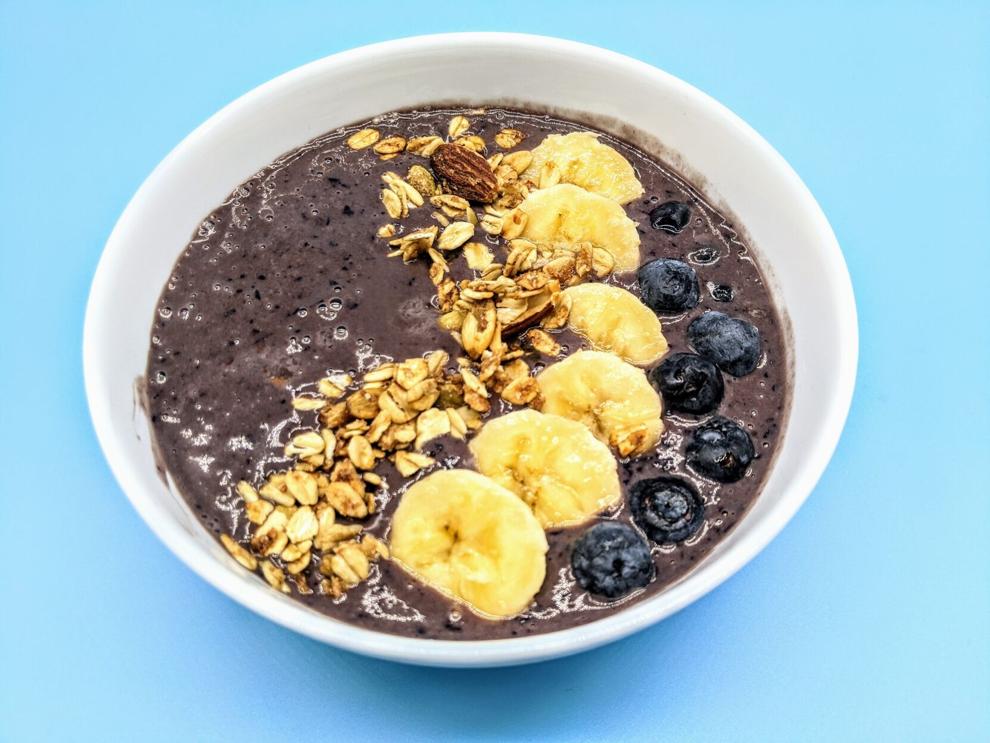 INGREDIENTS
1/2 banana plus sliced banana for topping, frozen
1 1/4 cup fresh blueberries plus more for topping (or 3/4 cup blueberries and 1/2 cup blackberries)
3/4 cup almond milk (or 3/4 cup milk and 1/4 cup yogurt)
2 tablespoons cashew butter, optional
2 scoops Orgain Organic Vegan Protein Powder (Or 1 tablespoon chia seeds)
Toppings (pepitas, chia seeds, granola, coconut, etc.)
DIRECTIONS
In a blender, add the almond milk, frozen banana, fresh blueberries, cashew butter, vegan protein powder. Blend until very smooth.
Pour the smoothie into a bowl.
Add sliced banana, fresh berries, pepitas, coconut, granola, chia seeds, etc.