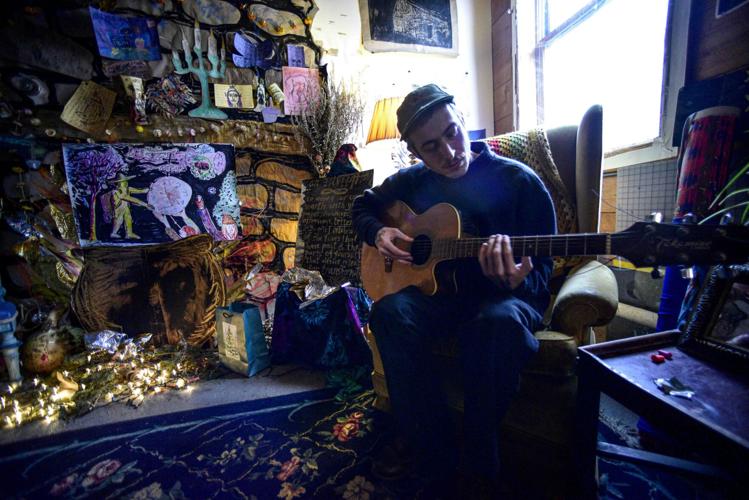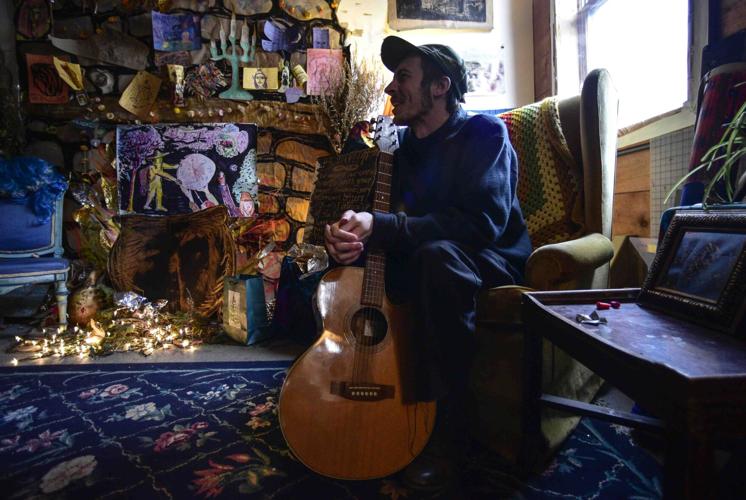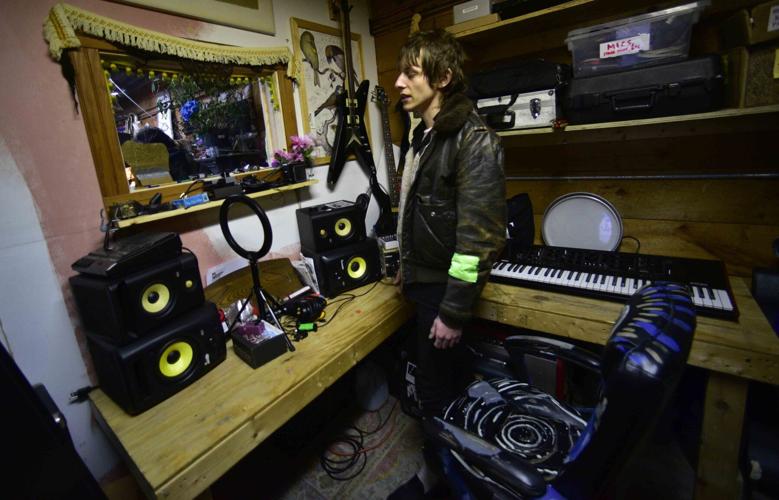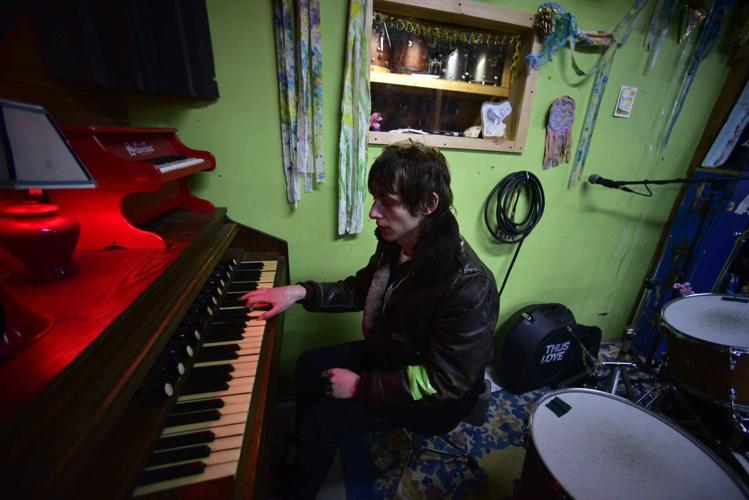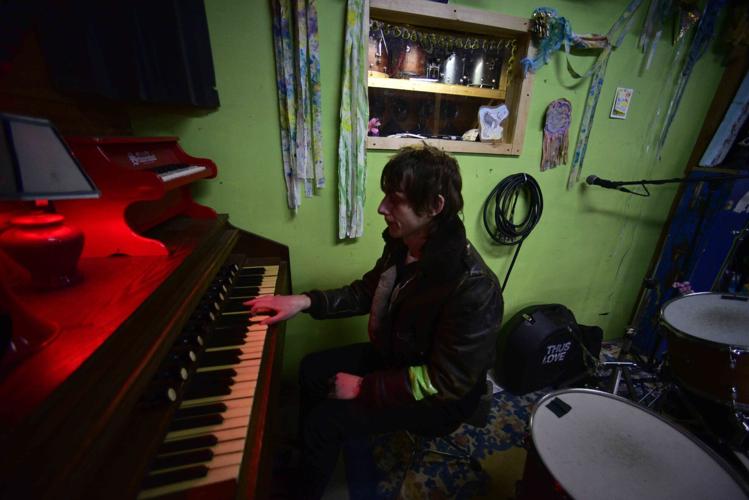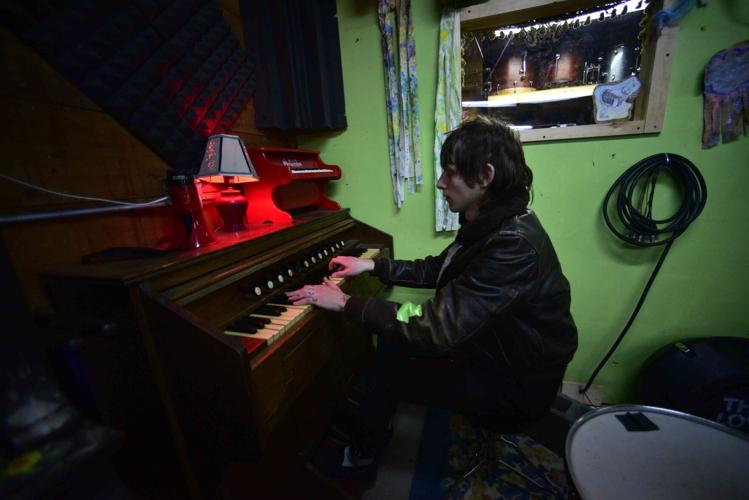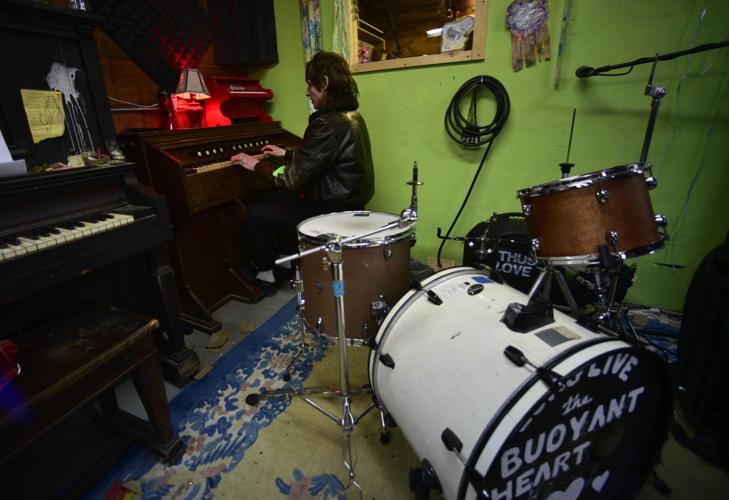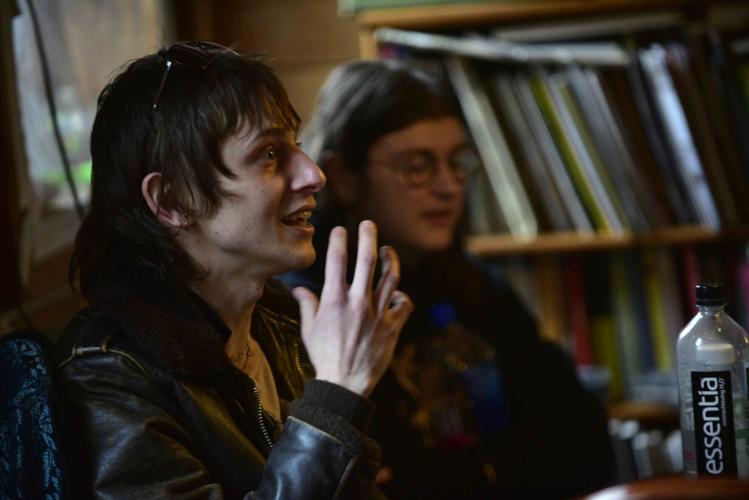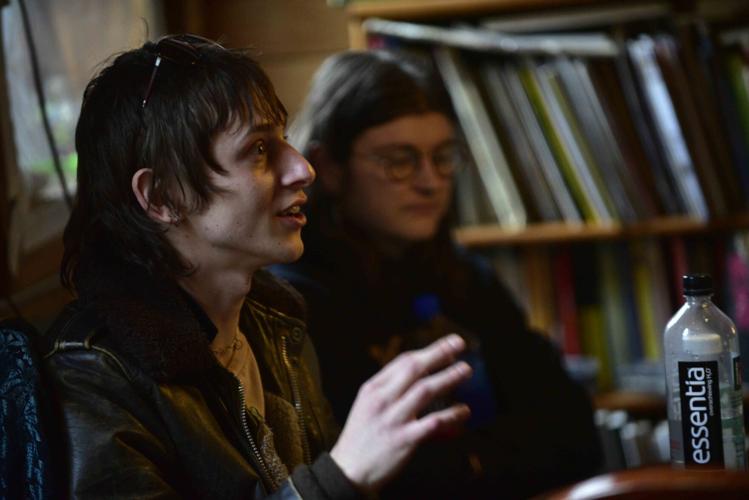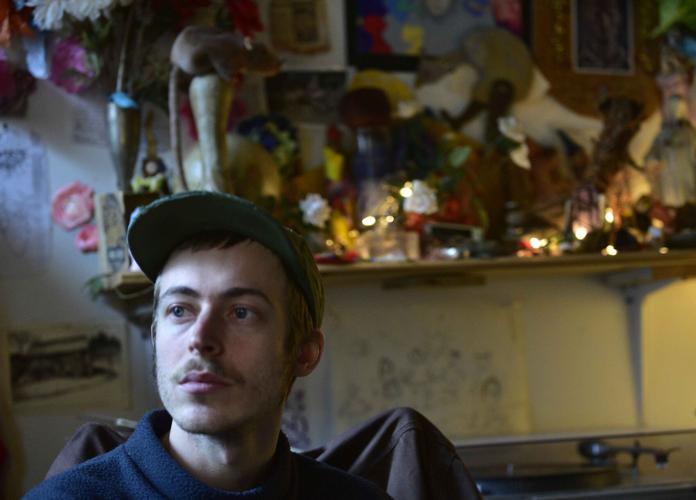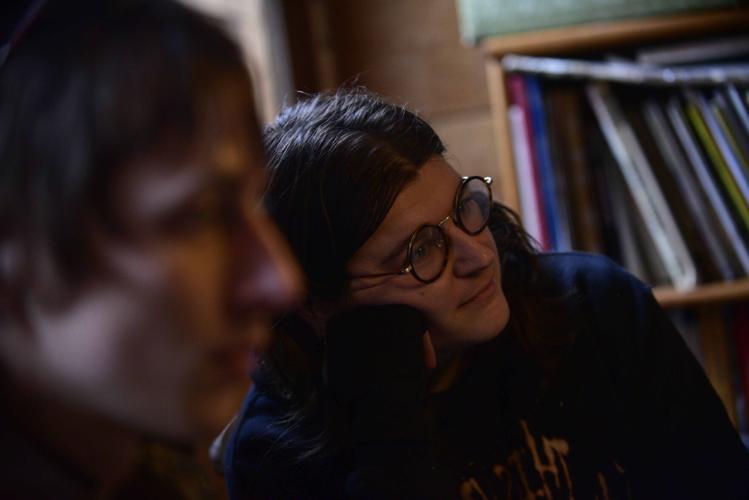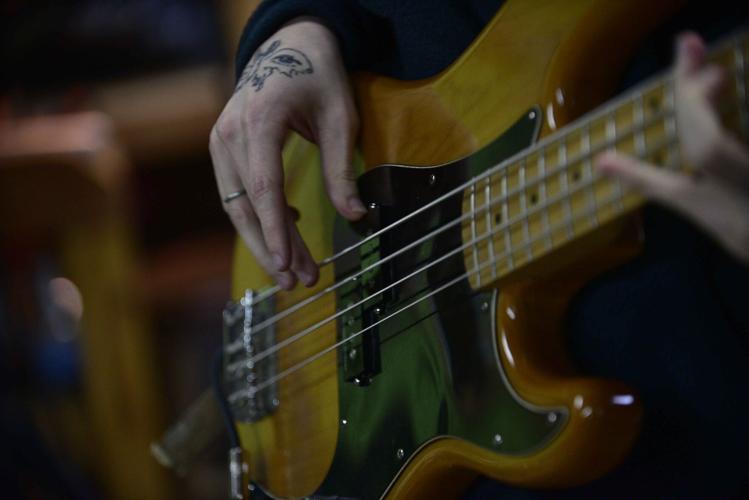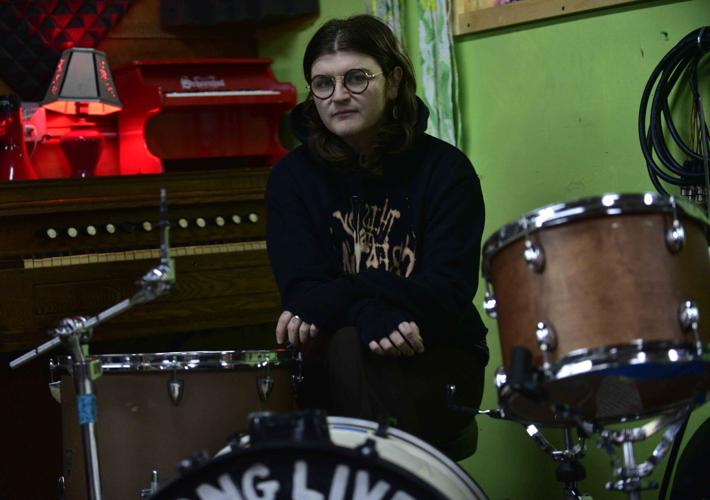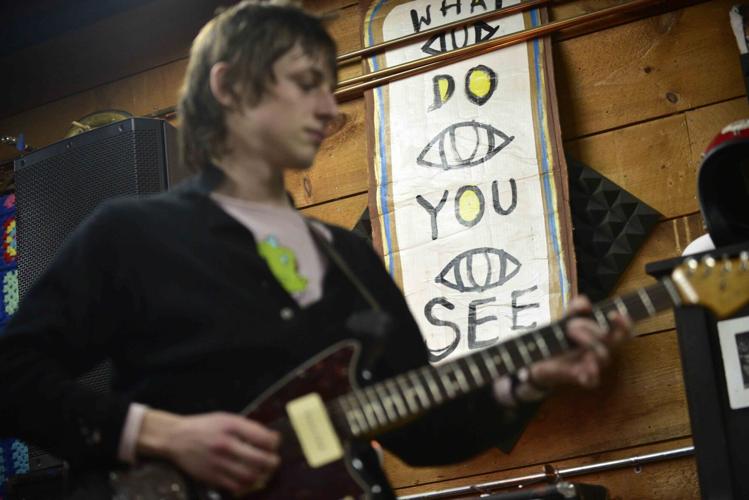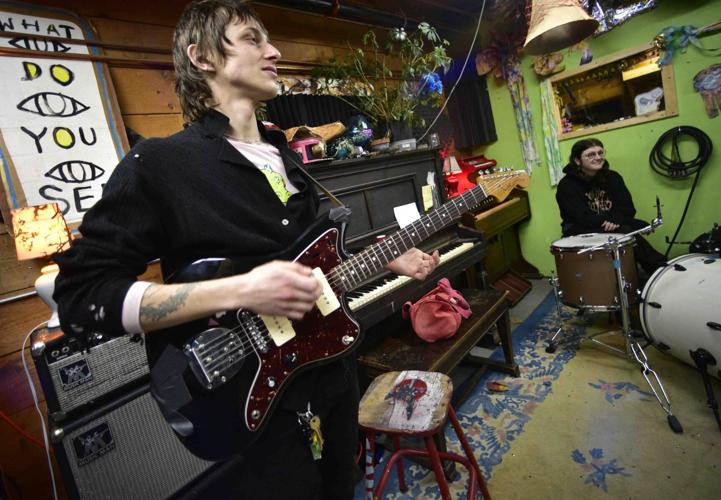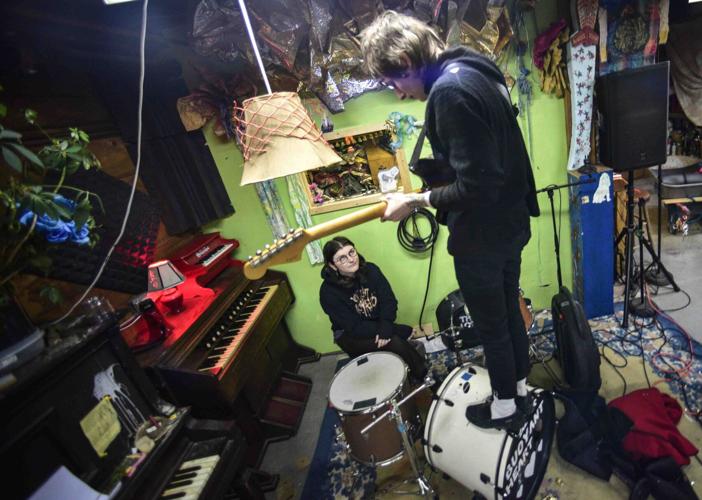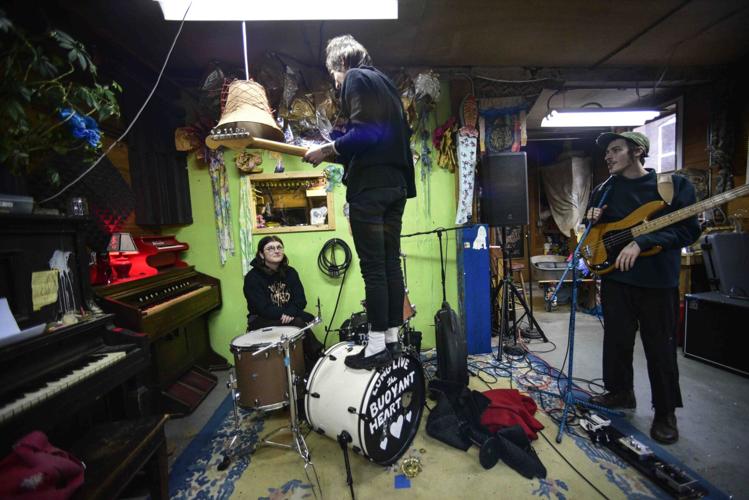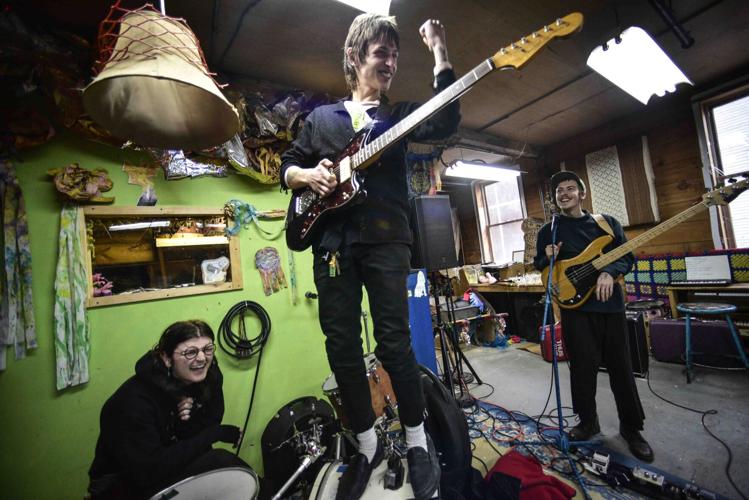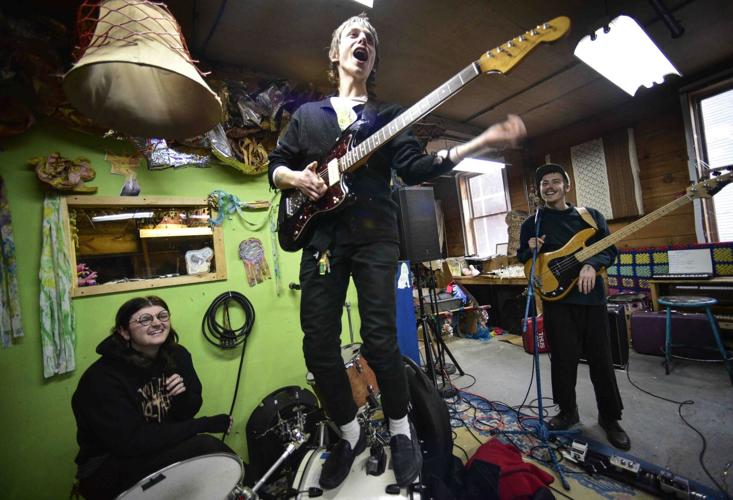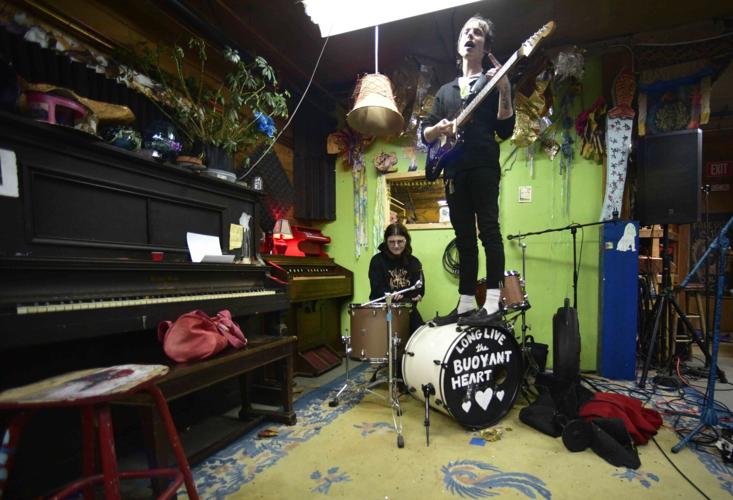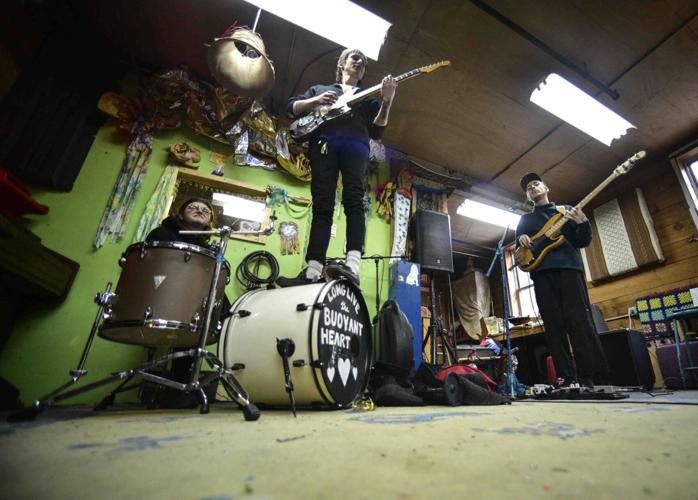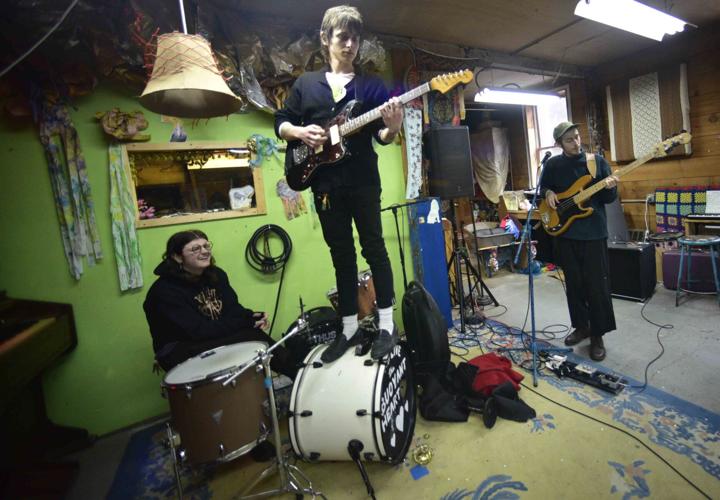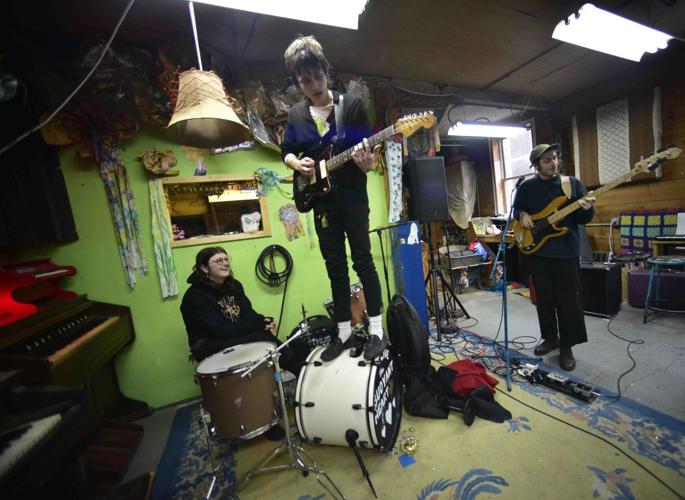 PHOTOS: Thus Love
BRATTLEBORO — For many of us, the world came to a sudden halt on March 13, 2020.
That's the day the federal government announced a national emergency in response to the COVID-19 pandemic.
Those of us not considered "essential service providers" hunkered down, suddenly tasked with learning how to properly wash our hands, choosing the most effective masks, measuring 6 feet in our heads every time we went out into public and figuring out a way to stay connected to co-workers while home-schooling our kids.
"We played three shows together and then COVID hit," said Echo Mars, lead singer and guitarist of Thus Love. "Then our lives got really mangled."
Just before the lockdown, Mars and Lu Racine, who had been playing in a local Brattleboro band, I Love You!, invited bassist Nathaniel VanOsdol to play with them as a trio, forming Thus Love.
With the pandemic keeping them out of paying gigs, they could have just given up and went their own ways, working odd and unsatisfying jobs to make ends meet.
Instead, during what Mars called "forced downtime," they immersed themselves in their music, writing songs and recreating them a piece at a time, recording them in a studio in Buoyant Heart, a collective space in one of the old Estey Organ buildings on Birge Street.
"And we watched all of 'Twin Peaks,'" said Racine.
That "forced downtime" was magic for the band and magic for anyone who has the opportunity to hear them play, either live or recorded.
Mars is magnetic on stage and in Thus Love's videos, but she's not overbearing. Their antics are pure and delightful id without the Freudian undertones. Meanwhile, Racine and VanOsdol are implacable and focused, as any rhythm section worth its salt is, as Mars prances about and swings their guitar back and forth.
Last summer, Thus Love dropped a video for its song "Inamorato," which was recorded around Brattleboro by two friends, Ella and Bridget, for about $100.
To say the members of Thus Love got quite the bang for their buck with that video is an understatement. The band was quickly signed to a label, got reviewed in Rolling Stone magazine and has been written about in publications such as NME, Broadway World, Alternate Press, Brooklyn Vegan and The Guardian.
The three musicians credit much of their success to the energy and personalities in the collaborative space they work in on Birge Street and in Brattleboro itself, a town that is very accepting, artistic and quirky.
Mars came to Brattleboro from Northern Vermont, and Racine moved to town more than a decade ago when his mom moved up from Florida to attend the now-shuttered Marlboro College.
"People subconsciously gravitate to a spot like this," said Racine. "It's a small town with a lot of freaks and a lot of really, really nice folks."
VanOsdol is a graduate of Leland and Gray Union High School in Townshend and a graduate of Marlboro College, though they had one more semester to earn their degree when they got the invite from Mars and Racine.
"I was like, this is the moment, the opportunity," they said. "Jump ship on college or jump on the lifeboat."
Late last year, Thus Love released its first album of music, "Memorial," recorded at Guilford Sound with Matthew Hall and have been playing gigs in Vermont and along the East Coast.
This weekend, Thus Love is playing a pair of shows, one on Saturday and another on Sunday, before jetting off for Europe. The trio has a slate of shows lined up in England and one-night stands in Paris, Amsterdam and Dublin, something the band members still haven't quite wrapped their brains around.
The musicians said their emotions have been swinging between fear, excitement and amazement.
"It makes me feel like, wow," said Racine. "That many people want to take time out of their lives to see us. That's a gift, and it shouldn't be taken lightly."
"It's not going to feel real at all until we're on the plane," said Mars, who's a bit overwhelmed by the band's whirlwind of success.
Part of that success is attributable to their open-hearted embrace of their identity as queer, post-punk music makers in a landscape not known for its acceptance of out and proud trans and gay musicians.
"We play pretty loud punk music," said VanOsdol, who said staking their identity claim is an integral part of their music. "Punk is a genre of music notoriously dominated by cis white men. To show up and be very loud, very queer, very trans … as loud as possible to remind those people that they're not the only ones who've had these experiences that we've had … that's what punk music is all about."
Thus Love has another message to people everywhere struggling to express their identities, said Racine.
"It's incredibly important to live your truth," he said.
"It can happen anywhere," contended Mars. "It doesn't matter where you are. You can be, you know, a queer from Vermont and live in a rural town. And you can still make dreams come true. When you be yourself, it's always vibrant."
While it's true it can happen anywhere, you still have to have talent, and the members of Thus Love have lots of that quality.
But that's not enough, either. You have to have a certain je ne sais quoi, a presence, an unapologetic flag in the ground, and that's what makes Thus Love special.
"Everything in this world is hard," said Mars, including making music that grabs people by the heart and soul. "If I liked doing other things, I'd be doing other things, too. But this is the only thing that makes me want to be alive."
Thus Love plays at The Stone Church on Main Street at 8 p.m. on Saturday and at 7:30 p.m. on Sunday. Visit stonechurchvt.com for tickets and more information.