MANCHESTER — Manchester's Bob Stannard is wrapping up a 52-year career as a professional musician with his How Can I Miss You if You Won't Go Away? Tour. His harmonicas have taken him around the world, where he's shared the stage with some legendary performers. We met recently on the veranda of the Park-McCullough Historic Governor's Mansion, where Stannard will play with his band, Those Dangerous Bluesmen, on Aug. 1, for a two-hour conversation about his life in music. This transcript has been edited for length and clarity.
Q: Which came first, the love of the harmonica or the love of the blues?
A: They went hand in hand.
My relationship with the harmonica was completely accidental. My mother was a concert pianist who auditioned at Carnegie Hall at the age of 14. She was an opera singer. She had just a majestic voice. The snag was that she insisted that one of her three boys learn to play the piano. As the middle child, I guess I got that nod. I was 6 years old, and developed an abject hatred for playing.
At 11, I wanted to play drums. They were loud, and they were totally obnoxious. I played drums from the time I was 11 until I was 18, at which point I brought them to Castleton College, set them up in the dorm, and played one time for about three minutes when the dorm parent came up and said, "You do that one more time, you and your drums are going to Vietnam." This was 1969, which was not a good time to go to Vietnam.
So I went to Reed's Music Store on Center Street in Rutland. If I can't play drums, what can I play? Something small, probably. There was a rack of Hohners, and I bought a Marine Band that I had no idea how to play. And so I just started walking around, "Hee-haw, hee-haw, hee-haw," on the harmonica.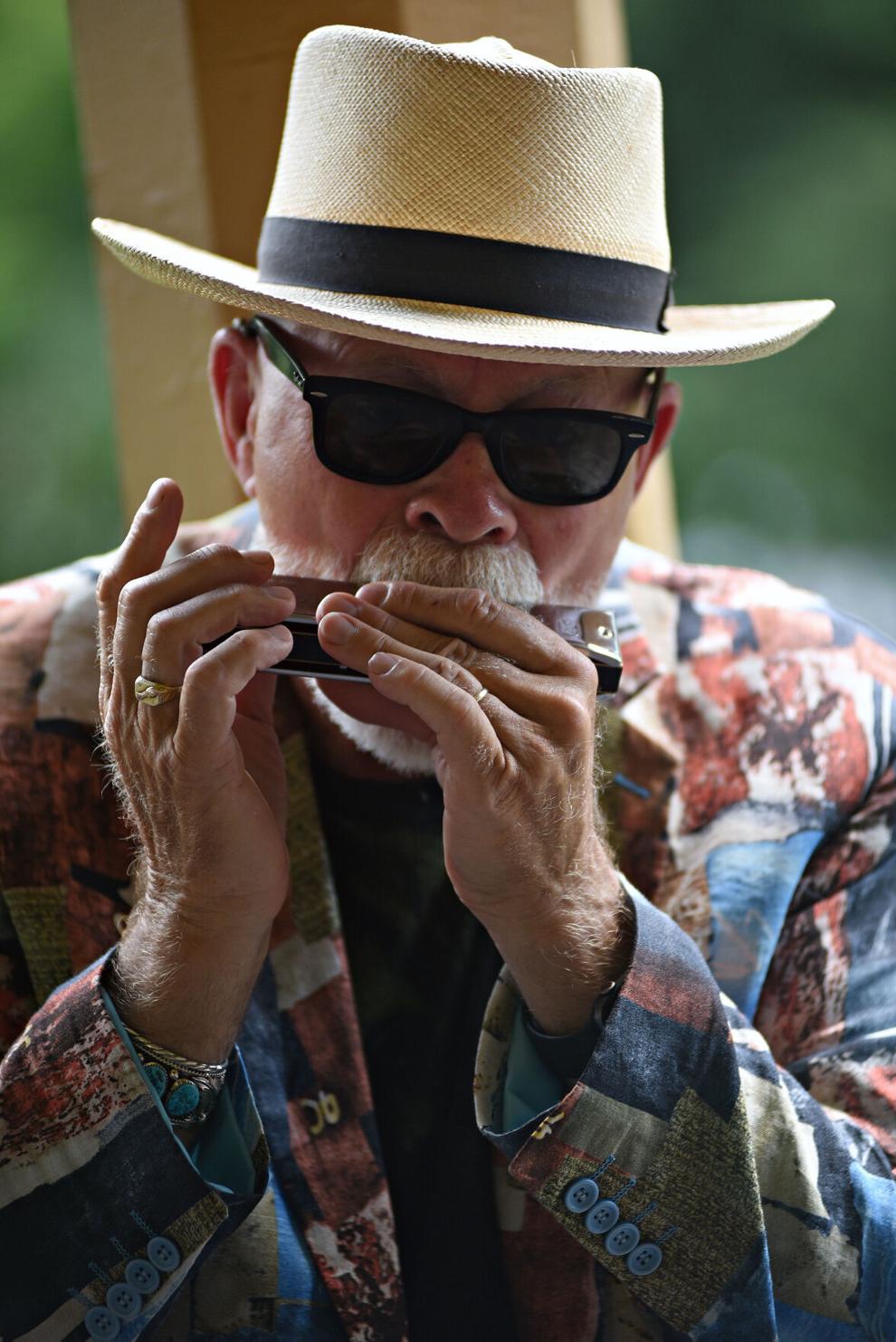 Q: Tell me how you discovered the blues.
A: At the age of 14, I had a crush on this young lady whose father happened to be the manager of the Equinox Hotel. So I was hanging around the hotel, and it was the Equinox Hotel where, in 1965, I was introduced to Black people. I've never seen a Black person. Why would I? I'm in Vermont. And he was this elegant man and this white suit with a captain's hat, the gold epaulets. I befriended the doorman, thinking that that was my gateway to hanging out with this gorgeous girl I was infatuated with. And at one point he said to me, "Why don't you come down tonight, after hours. We stay across the street at the Equinox Junior."
I sneak out my bedroom window, hop on my one-speed bike and pedal all the way down to the Equinox Hotel at about 8 o'clock at night, and I go hang out with these people. And the contrast was astonishing. In the daytime they're dressed up and look good; at night, they're in shabby clothes with stained T-shirts, all living together at Equinox Junior, like migrant workers. I remember thinking how unjust that seemed.
There's a guy playing a guitar, and they're all singing this kind of gospel-y music — I didn't even know what it was. But I remember thinking, had a pretty nice groove. And there was a person playing this little harmonica, and I remember thinking, that's an interesting sound.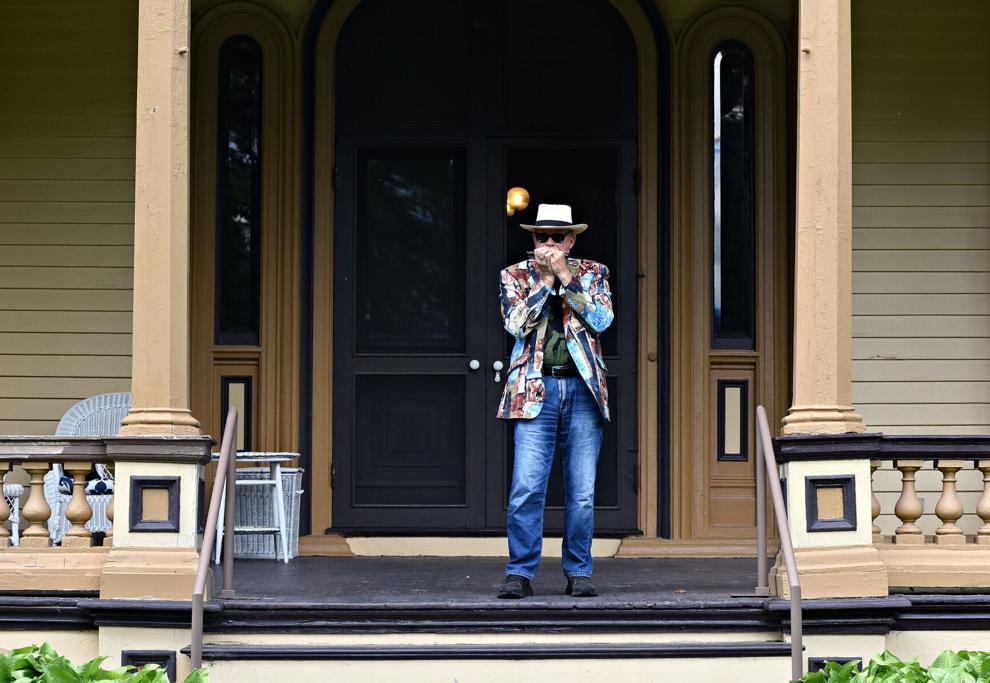 The whole Equinox thing was an exposure to Black people, and an exposure to a music that I didn't understand.
Q: Who was most influential in your musical career?
My former English teacher from Burr and Burton, a guy named Hal March, quit teaching and bought a panel truck and called it Toonerville Trolley. Hal March was here every Friday. His albums were between 69 cents and $1.27. I couldn't afford one album a week. Hal March said to me, "So, what are you interested in?" And I said, "Well, I think I'm interested in blues." And that man started funneling all of these amazing records to me. Blind Willie McTell, Big Walter Horton, Little Walter, Mississippi John Hurt. He said, "If you're going to get into blues, you've got to get into all of them." Big Bill Broonzy — I mean, I wouldn't have known any of these people. Never in a million years would a white guy from South Dorset, Vermont, ever have been exposed to any of this were not for Hal March.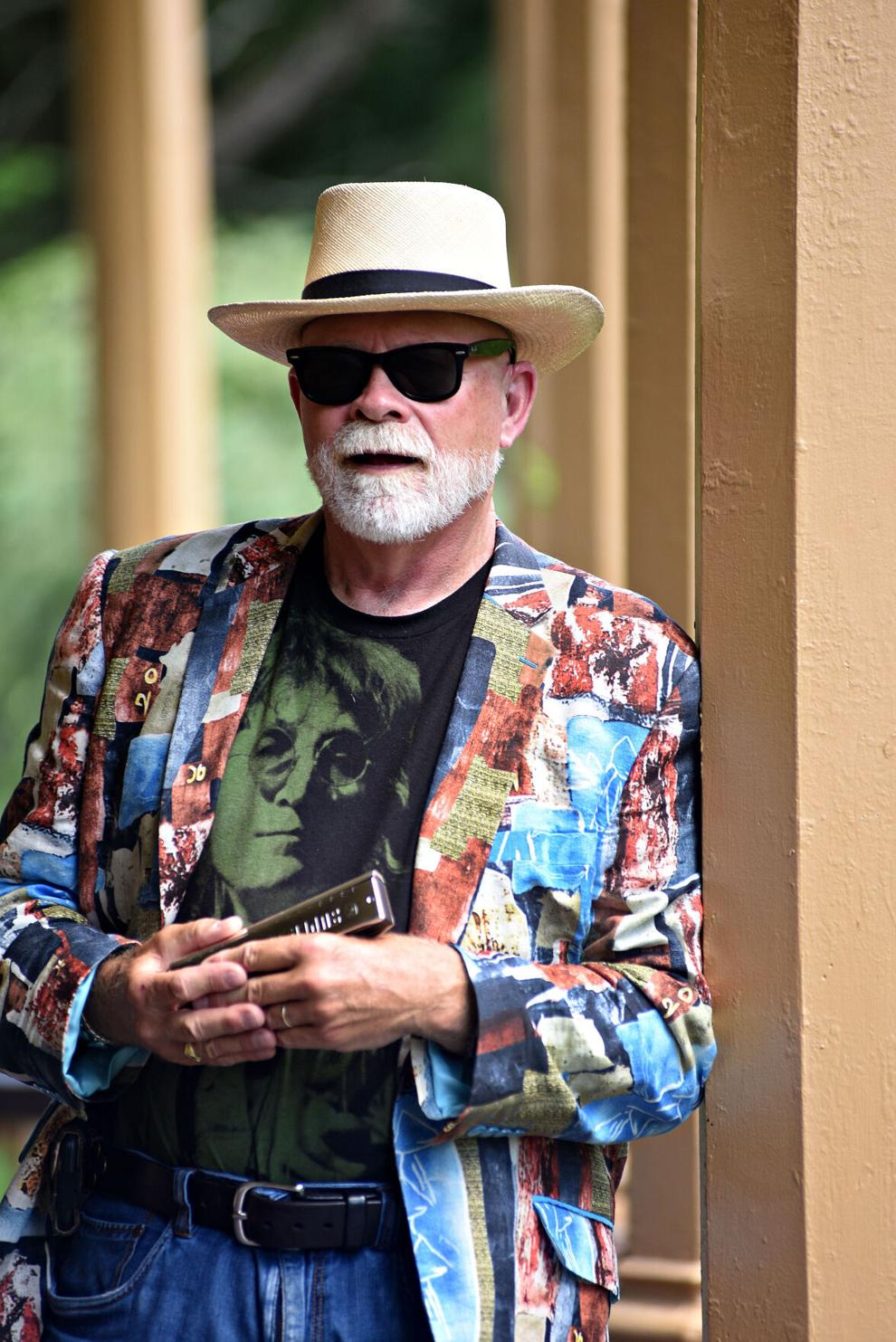 I'm in a bar in Hyannis, Harry's Blues Bar, where I meet Jerry Portnoy. And so I did one of the most courageous things I've ever done in my life. I looked at him and I said, "You know, there was a time when guys like you would take guys like me and drag them along a little bit. You think you'd be interested in doing that?" "Maybe. I can't do it for free, I got to get paid." I said, "What do you charge?" He says, "Sixty bucks an hour." I said, "My plumber gets more than that." So we set it up.
I'm still in touch regularly with Jerry, who changed my life, absolutely changed my life, changed the way I think about playing harmonica, changed the way I play harmonica. Anybody that ever has heard me play since then, and will hear me play in my upcoming shows, I owe my sound, my tone, my techniques, all of it to Jerry.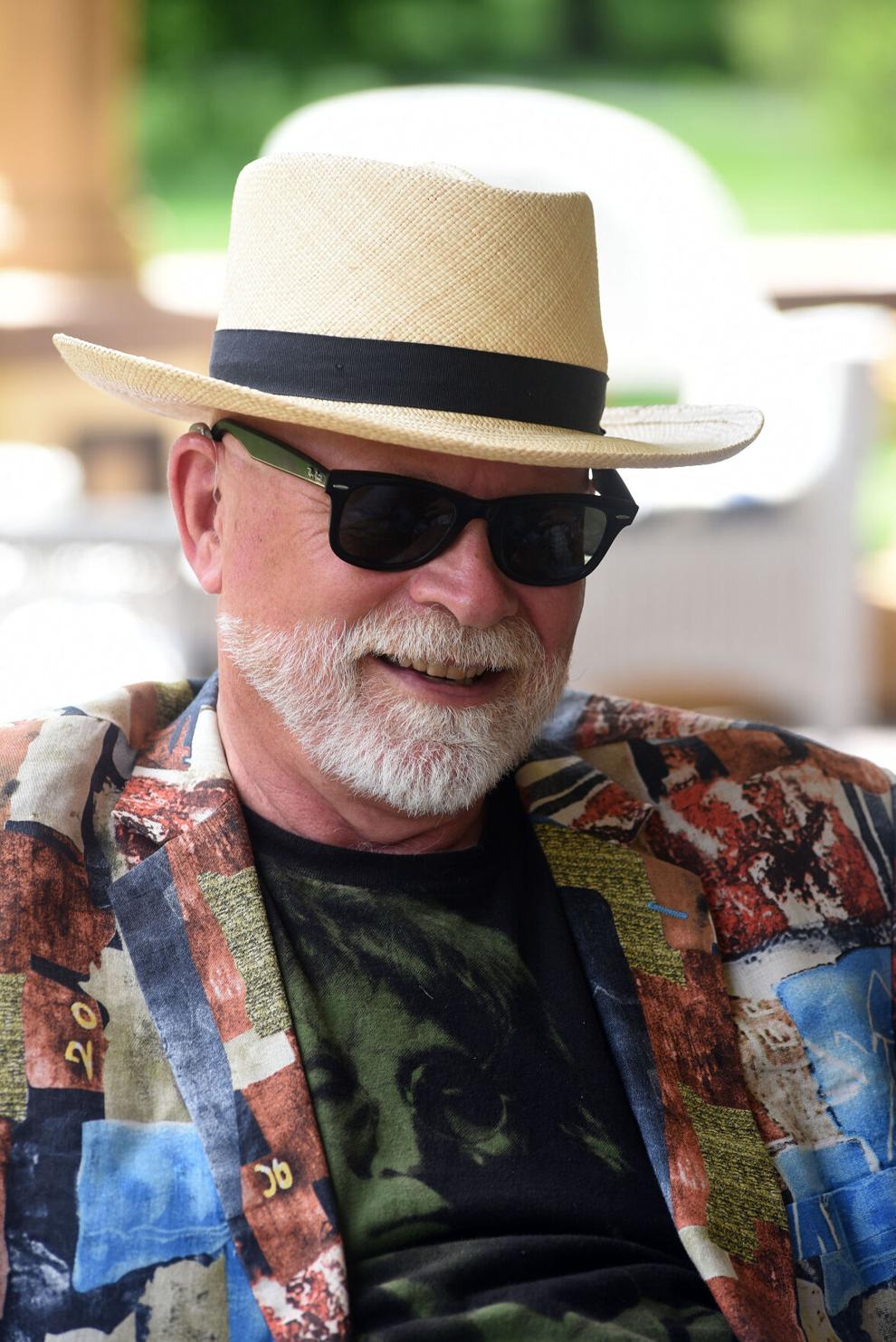 Q: You've performed nine times with blues legend BB King. How did that get started?
A: It's just been a ridiculous experience. I did get connected with BB King in 2002. That happened because I had a lawn mowing business in the '70s and the '80s, and one of my very first customers was Barbara Riley, whose husband was Jerry Levin, who had created a thing called HBO.
I ran into Barbara, and she said, "I want you to come to my house for a cocktail party." Well, her idea of a cocktail party was 150 people and a band flown in from Nashville. A former employee of mine, Brad Tyler, who's a good drummer, was standing there getting ready to go up and play. I said, "Well, you can't go up there without me." He says, "You're right." And I'm having a blast. I'm looking right in front of me at Barbara and Jerry, mouths open, like wow, listen to this guy play, this is the guy who cut our grass.
The next day I get a call from Bill Dieck, Barbara's go-to guy, who said, "Barbara would like to know if you have a band and would you be willing to play for the VIP sponsors for the BB King show coming up in three weeks." I said "Sure." I didn't have a band. I reached out to a friend of mine, Chris Klieman, and the rhythm section that he pulled together met at the show; they'd never played together.
At one point, this little white-haired guy with a heavy French accent sits in with us. And he says, "Do you people like this band?" and everybody clapped. And he says, "Me too. You'll get to hear them next summer," and what I thought he said was Montreal. Bill told me, "That's Claude Nobs. Claude Nobs is the founder of the Montreux Jazz Festival in Switzerland. You're going to Montreux."
So as that conversation is happening, this short man comes up to me and hands me his card. He says, "My name is Floyd Lieberman. I'm BB King's manager. Would you be willing to play his club in Times Square, New York City?" I take his card. So, I'm looking around like, "Well this is kind of a miracle."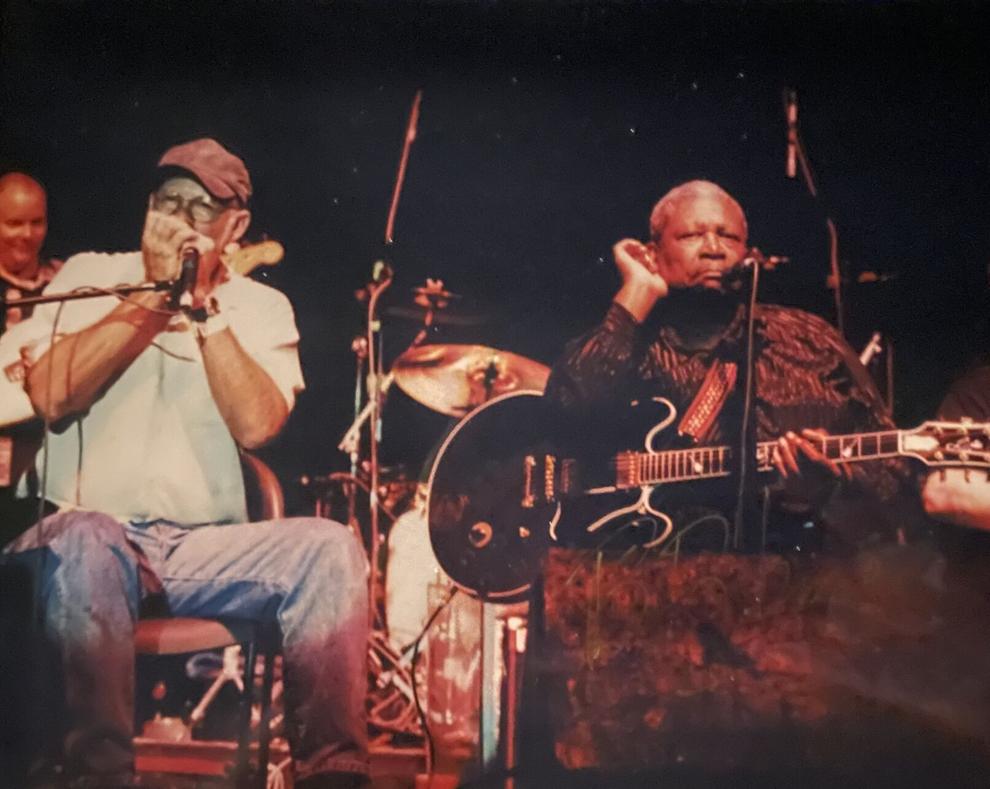 Two seconds later, Claude comes back to me and says, "Can I ask you to do me a favor? Would you and your guitar player be willing to sit in with BB King tomorrow? Tomorrow night after a show is a little jam session."
From there, I just had this wonderful relationship with him. I played with him again at Riley Rink and I did a show with him at the Foxwoods Casino. It stopped as quick as it happened. I ended up playing with him nine different times. It was one of the most interesting, exciting, phenomenal things, totally serendipitous. Had I not mowed lawns for Barbara Riley back in the '70s it wouldn't have happened!
Q: What made you decide this was the time to retire?
A: I went to see Willie Nelson at Riley Rink, second row seats, dead center. I've never been a big fan, but he's Willie Nelson, and if he plays in your hometown, you've got to go see him. And Willie's great. His voice is butter. Magic. But that particular show, he came out, he played a song, he said "Thank you." Played another song. "Thank you very much." Played another song. And I'm sitting there going, "Dude, you're Willie Nelson! Give me some stories!" Nothing. It was a very cold concert. And he also was kind of old — I mean, he was 70-something and he had flabby arms. He looked old to me.
I've held that with me for a long time — when did Willie Nelson play here, 10, 12, 15 years ago? I'm never ever going to get to that state where I just go out and play a show, don't connect with my audience, and look like I'm old. I'm terrified of that.
I just turned 70 on June 16. I play well, I sing as good as I can. Audience seems to like it, that's all that matters to me is that they're happy. But I know coming down the road, there's going to be a time when I'm not going to be playing well and I'm not going to be singing well. I mean, at 70, can I do this? Can I do it at 80?
I'm still in good shape. But I've decided that 70 is the right time to call it a day.