VERNON — In a finished attic, Margaret Shipman, of Vernon, sits on the floor while sewing bits of history into her oil painting of a meadow.
Shipman incorporates sewing into her work since 2014, when she was working on an oil painting she felt was missing something.
"I had all these bits of fabrics that looked like the right colors. I thought, wouldn't it be crazy if I just sewed them in there," Shipman said. "The first needle that went into the canvas felt really scary because I didn't know how it was going to turn out. It completed the painting. It brought it to another level."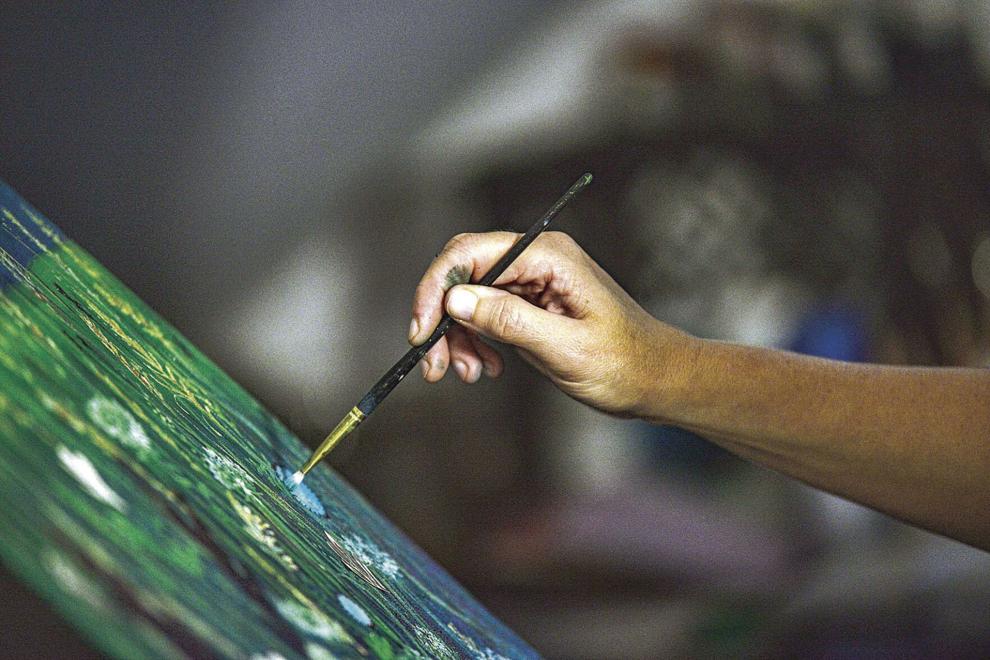 She has since been experimenting by putting different objects into her work.
In her painting of roadside weeds near Fort Bridgman Road, she has cut old images of people into flower shapes.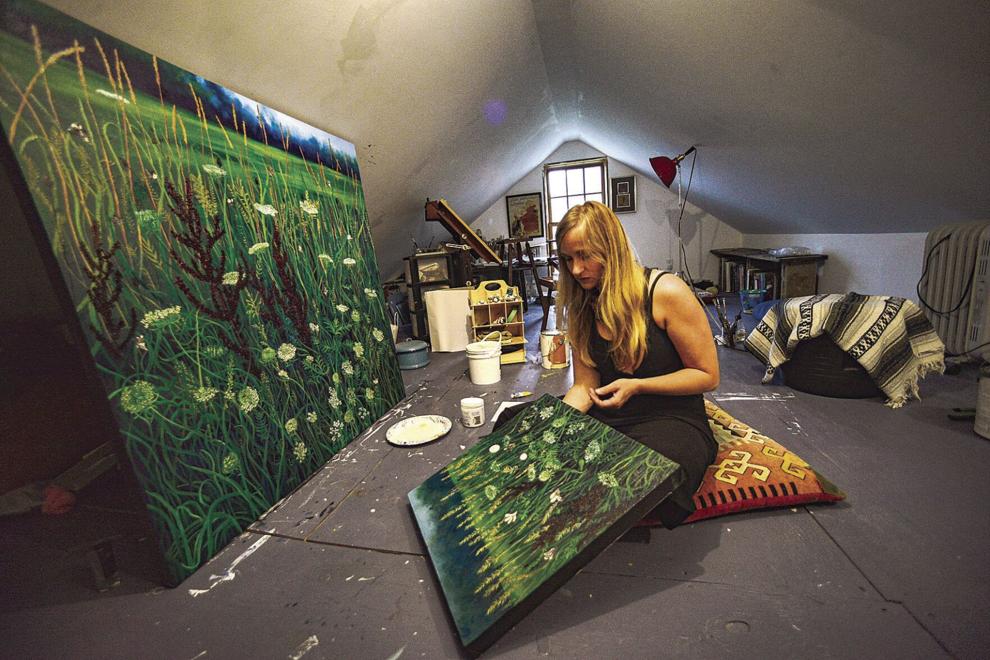 She said she was touched by the book "Braiding Sweetgrass" by Robin Wall Kimmerer, and the message of humans talking about loving nature, but nobody is talking about nature loving us. She said it makes sense that nature loves us back.
"These fields have been plowed by farmers for hundreds of years and there are rosebushes that have been on a family's land for generations. Why should we not think that the roses don't appreciate or have any memories of the humans interacting with them?" Shipman said. "I put the people into the painting to act as the memories of the plants and how they might see us."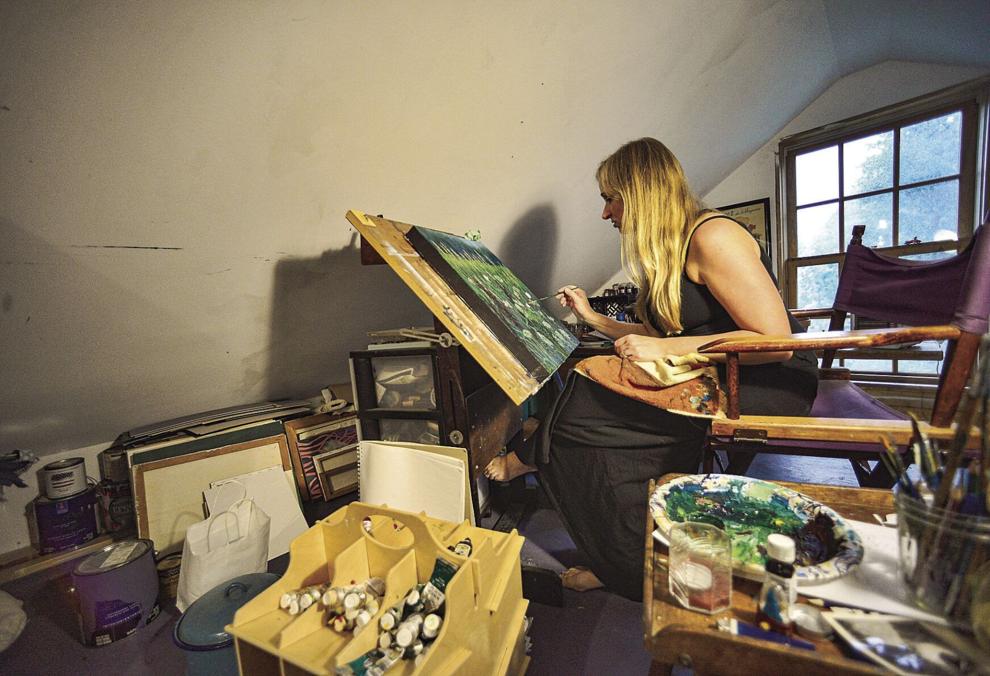 Shipman said she would like to change the way people look at the land around them. Something she hopes people take away from her art: that there is a lot of magic in the tiny little spaces in the land around them that has been forgotten.