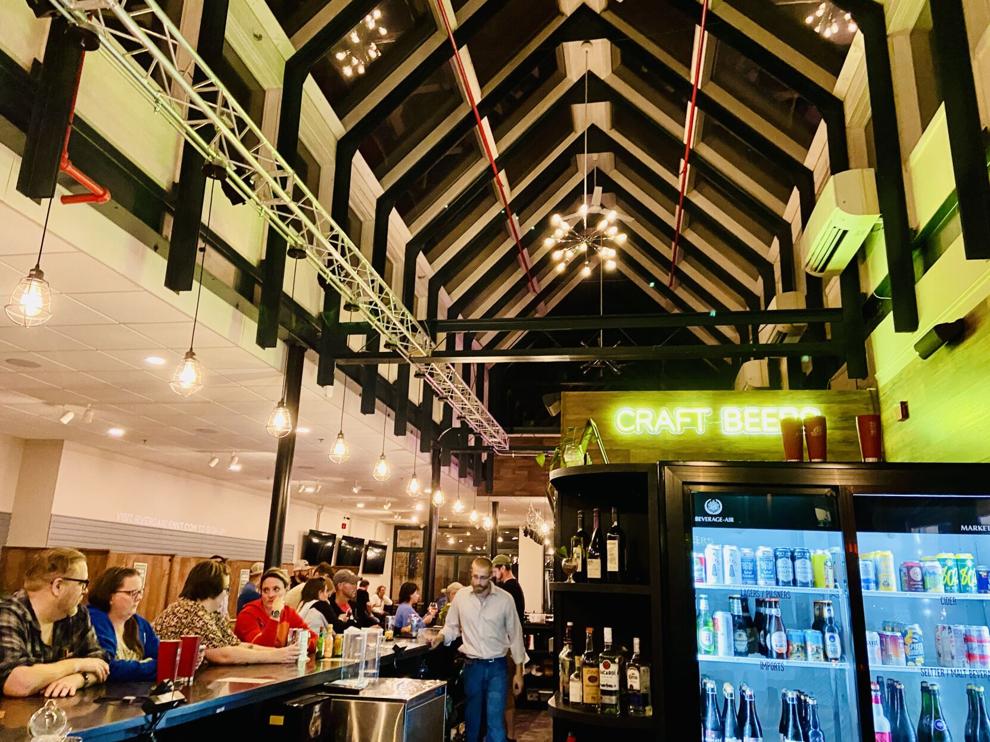 BRATTLEBORO — River Garden Marketplace is not your average bar and entertainment venue. It's the Chelsea Market of Brattleboro, with the largest selection of craft beers in the region.
In the heart of downtown Brattleboro, River Garden Marketplace is a hub dedicated to food, drinks, arts and entertainment, all housed under one dramatic glass ceiling with fantastic river views. Its offerings include craft food and beverages, live entertainment, indoor and outdoor seating, a craft market and venue space for a variety of events.
River Garden has been open for over one year and transpired out of the Whetstone family with partners David Hiler, Tim Brady and Amy Brady. They serve upscale food and beverages in a casual atmosphere with entertainment four nights per week, including open mic nights, karaoke, sports game showings, live music, creator market and more.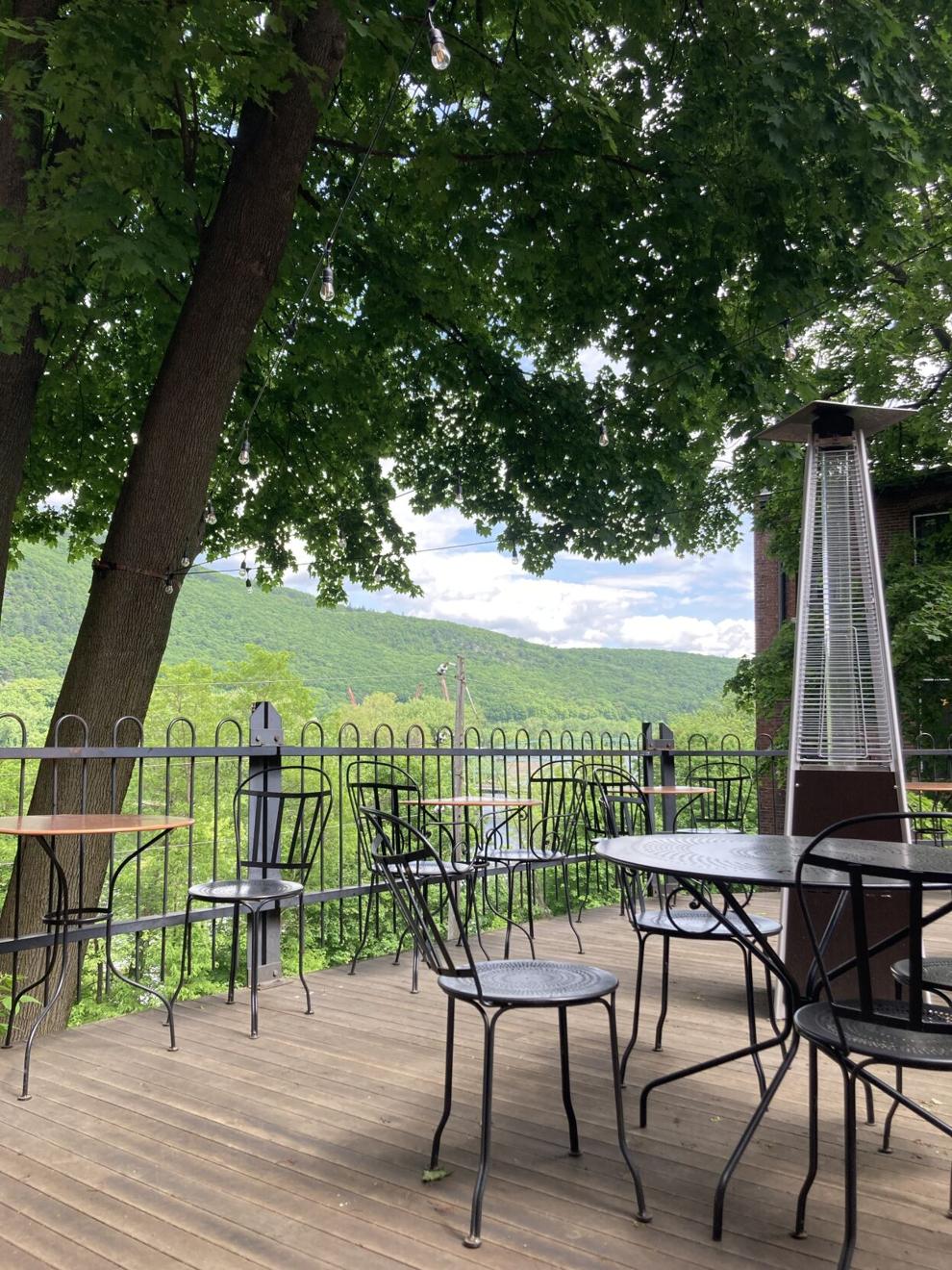 "When the space was owned by the Strolling of the Heifers, there was a community space where people could come in and enjoy the view of the river and the beautifully designed building. But they did not offer any services for people to stick around," co-owner David Hiler said. "We felt like we had the opportunity to provide a beer and a meal, while you watch the river. Or to check out some of the crafts we had or to hold a meeting downstairs in our event spaces. We still want to provide that community feeling here."
Being 100 percent family-owned focuses the company on providing services that are an asset to its neighbors and the greater community.
If the events aren't what attracts customers, then it's the rare craft beverage offerings, including New England brews, hard cider, kombucha, and non-alcoholic libations. The tap list ranges from hazy IPAs to fruited sours and ciders and everything in between. For non-beer drinkers, River Garden is stocked with an eclectic wine and cocktail menu.
In between drinks, there's an opportunity to view the art and craft marketplace — 10 custom booths displaying wares from local artists and craftspeople. The displays frequently rotate with a seasonality focus. One might find handmade jewelry, ceramics, prints and paintings, and leather accessories.
"The marketplace especially is a concept that was born out of our appreciation for places like Chelsea Market, which has a multilevel concept where you can buy crafts and eat food and listen to music. And there's a changing menu. All of that is designed to bring people together to celebrate Vermont and celebrate what Brattleboro offers to our surrounding communities," Hiler said.
The downstairs event space feels like a classy basement bar, but in fact, it's a cozy and unique area that feels like home, with an exclusive experience, private bar and capacity for 75. With its popularity, the company plans soon to include a new bar and expand the space to accommodate 100 guests. Common inquiries from the public include private events, birthday parties, weddings, baby showers, business meetings and private parties for sports events.
Another exciting component of the River Garden is the craft kitchen which in addition to a selection of signature sandwiches and snacks, offers monthly changing menus geared to the season or current events. Recent themes have highlighted Mardi Gras and Black History Month.
River Garden Marketplace is at 157 Main St. and is open 12 to 8 p.m. Mondays and Tuesdays, 12 to 9 p.m. on Thursdays, and 12 to 10 p.m. on Fridays and Saturdays. Learn more about this new food, drink, and fun oasis at rivergardenmarketplace.com.