PITTSFIELD, Mass. — Just down the road from the center of Pittsfield's industrial past, a nascent labor effort is underway.
About 25 Berkshire Roots growers and trimmers are in the process of negotiating their first-ever contract with the Pittsfield-based cannabis company.
During the early months of the pandemic in 2020, the workers chose to join the United Food and Commercial Workers International Union. Approaching three years later, the company and the union have not yet settled on contract language.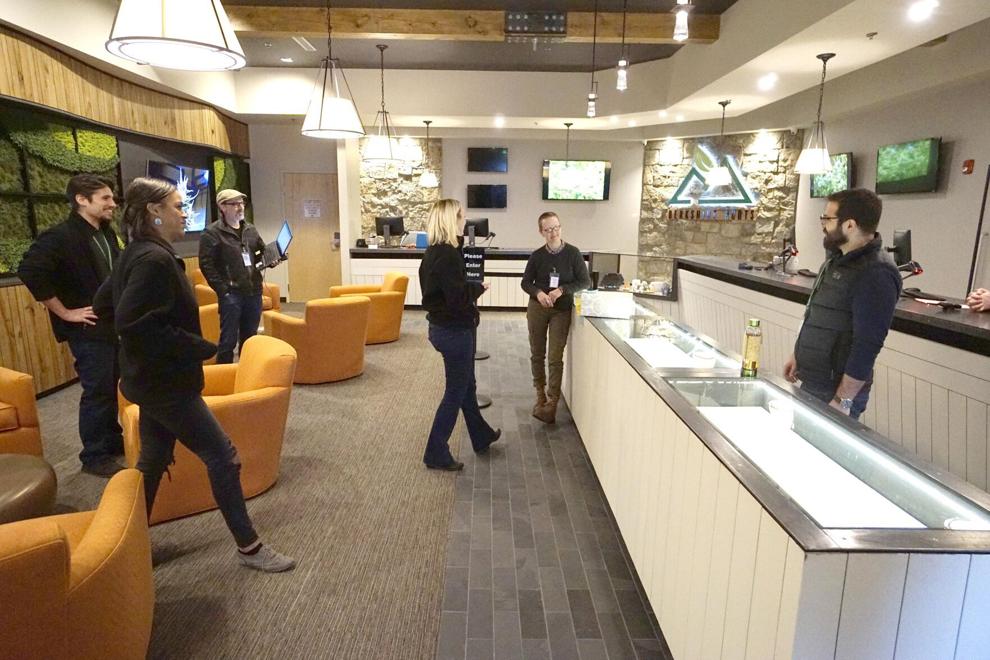 "We have made some progress, but the company is doing their best to drag things out," said Drew Weisse, a local organizer for UFCW 1459. Berkshire Roots "caused a lot of people who support the union to either quit, or make them feel like the company was just going keep strong-arming them."
The chief executive of Berkshire Roots, James Winokur, declined to discuss how negotiations with the union are going, saying the company and the union agreed not to talk about the matter with the press.
The unionized employees are negotiating for "basic labor protections," Weisse said, such as livable wages, benefits and standard procedures for grievances and discipline.
Depending on experience, a cultivation employee's starting wage at Berkshire Roots is about $15 to $17 an hour, which Winokur said is "competitive" for the industry.
Retail employees at Berkshire Roots' two locations in Pittsfield and East Boston are not unionized.
Weisse said that knitted into cannabis culture is a propensity for activism, and that makes it fertile ground for labor campaigns. Younger workers, from the young millennial and Gen Z sets, are expressing the most interest in unionizing their shops.
He said he is involved in other union organizing efforts in the Berkshire County cannabis industry, but declined to talk about specifics.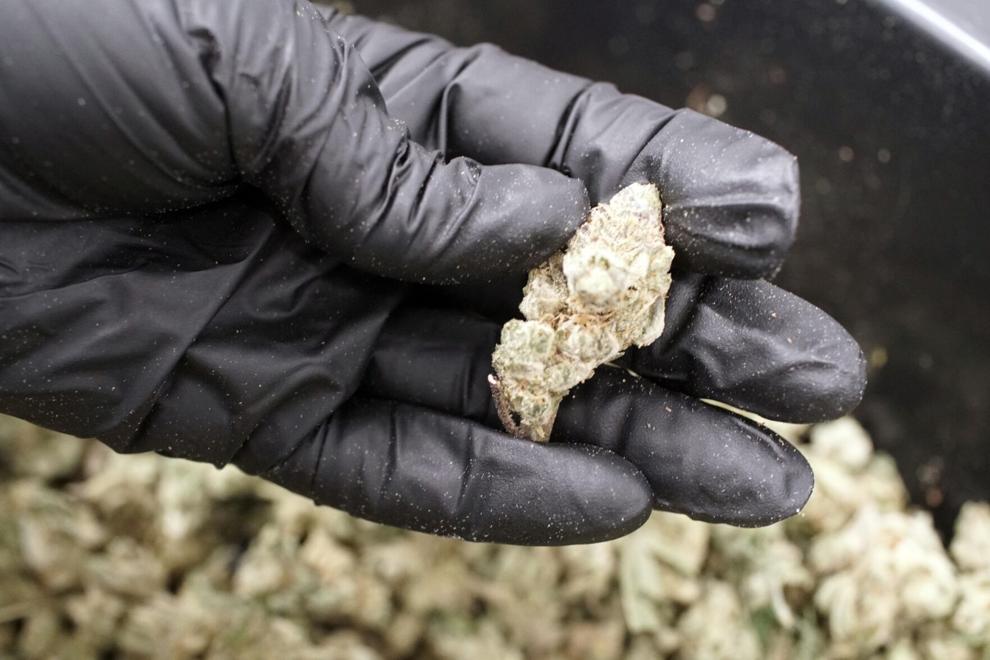 The Berkshire Roots labor campaign represents some of the early union activity in the county's industry, and it's taking root in a city that has been trying to navigate a post-industrial economy since General Electric shuttered its mammoth manufacturing operations.
When advocates and industry pitched legal cannabis to skeptical local lawmakers, they promised the creation of jobs.
In New Jersey, the UFCW set out to make sure those jobs were good ones, said labor organizer Hugh Giordano, of UFCW Local 360. The union brought to the industry political might it lacked in the early aughts, he said, when cannabis was still far from the mainstream.
When recreational cannabis was legalized in New Jersey in 2021, a union-backed provision was included in the law. As a prerequisite to receiving licenses, marijuana companies agree not to interfere with employees' efforts to unionize, Giordano said.
The result of such agreements, he said, is that employees don't feel pressured to decide whether or not to support a union. Thus, he said, the relationship between unionizing workers and management is less hostile.
"It sounds simplistic," Giordano said, "but for a union campaign to have a balanced, neutral approach, it's a big win for workers."
A bill filed on Beacon Hill would establish a Labor Peace Agreement requirement in Massachusetts. The bill's sponsor, Sen. Lydia Edwards, D-Boston, said the provision would prevent companies from "harassing" workers who set out to join a union.
Like the New Jersey measure, her bill would condition cannabis licensure on companies' entering labor peace agreements, Edwards said, formalizing their commitment not to spread misinformation about labor unions or impede union elections, and to bargain in good faith if employees do vote to unionize.
She called it a step toward fulfilling the promise of equity in legalized cannabis and repairing the harms done by the war on drugs. It's early in the legislative process, she said, and hearing on the bill has not yet been scheduled.
As the process moves ahead, she said she thinks she'll hear opponents of the labor provision begin to make themselves known, and anticipates they will say the measure is too costly.
To that Edwards said, "I don't believe that workers that are paid a living wage are a financial burden on a successful business. If you can't do that, then I would say you don't have a successful business model."
Unionizing can be a tough road for workers across industries, and cannabis is no exception. Maddi Woodhams was a union steward at the Milford grow facility for the multi-state cannabis operator, AYR Wellness, which does business as Sira Naturals. She said there was a labor peace agreement and the company recognized the union.
However, Woodhams said she felt the company failed to train managers about what they could and could not do under labor laws, and ultimately she said she believes she was targeted for completing the responsibilities she had as a union representative.
She was disciplined twice for insubordination, and she disputes both accusations, which she said involved alleged violations of email protocol and best practices. By that point, she said the combination of shop steward and company employee had become too mentally taxing, so she left the job and the union.
"They were looking for reasons to get rid of me, because I was causing a lot of issues. I was standing up for people. I was doing my job as a steward," she said. "So I know for a fact that I was targeted."
The company has not responded to a request for a comment about Woodhams' accusations.
Woodhams said agencies are finally paying due attention to safety conditions at cannabis facilities. She points to the death of a worker at Trulieve in Holyoke as a turning point.
Lorna McMurray was 27 when she died last year after she was unable to breathe on the job. She packaged pre-rolled joints and suffered an asthma attack after inhaling cannabis dust.
Although the company said it agreed to pay a fine of $14,502 after settling with the federal Occupational Safety and Health Administration, it was not held directly responsible for McMurray's death.
Like other former mill cities, Pittsfield took a free-market approach to cannabis. The City Council paved the way for a maximum of three-dozen companies to make their homes within city limits, pining for vacant properties to be brought back onto the tax rolls. Pittsfield today has five cannabis retailers and six cultivation operations.
That approach has been a boon for city coffers. But at many Berkshire County dispensaries, wages for retail employees are about the same as those offered at traditional retailers, starting at or about a dollar or so above minimum wage.
Cannabis companies are selling a mountain of recreational weed, posting a combined $4.13 billion in gross sales since operations began late 2018. Meg Sanders, the chief executive of one such cannabis company off the turnpike in Lee, Canna Provisions, which does not have an employee union, declined a request to discuss the issue of union labor.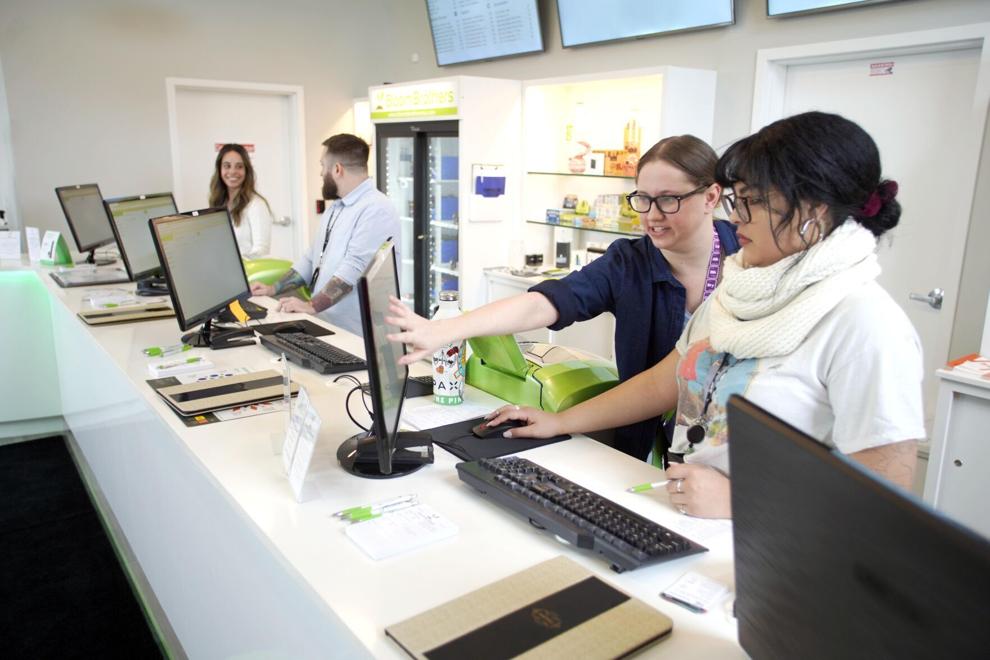 A few communities away in Pittsfield on Larch Street, Matthew Hamilton one day this winter was working at Bloom Brothers, scanning licenses of shoppers headed into the dispensary.
Hamilton said the company, owned by Nathan and Nicolas Girard, has excellent working conditions, with wages above others in the industry and a positive work environment that prevents employee turnover. While employees at some companies look to unionizing, Hamilton said that at Bloom Brothers labor conditions are good.
"I would vote very strongly against [a union]," he said. "It's completely unnecessary."