VERNON — People can find different ways to stay cool on a hot and humid summer day, but what about the animals that live on local farms? Where do they go to escape the heat?
Peter Miller, an owner of Miller Farm, says it's important to keep the cows healthy and happy during the summer months, as it helps out with their milk production. There are fans set up in all the barns to help keep the cows cool, but this year the farm went a step further by creating wind tunnels for the cows.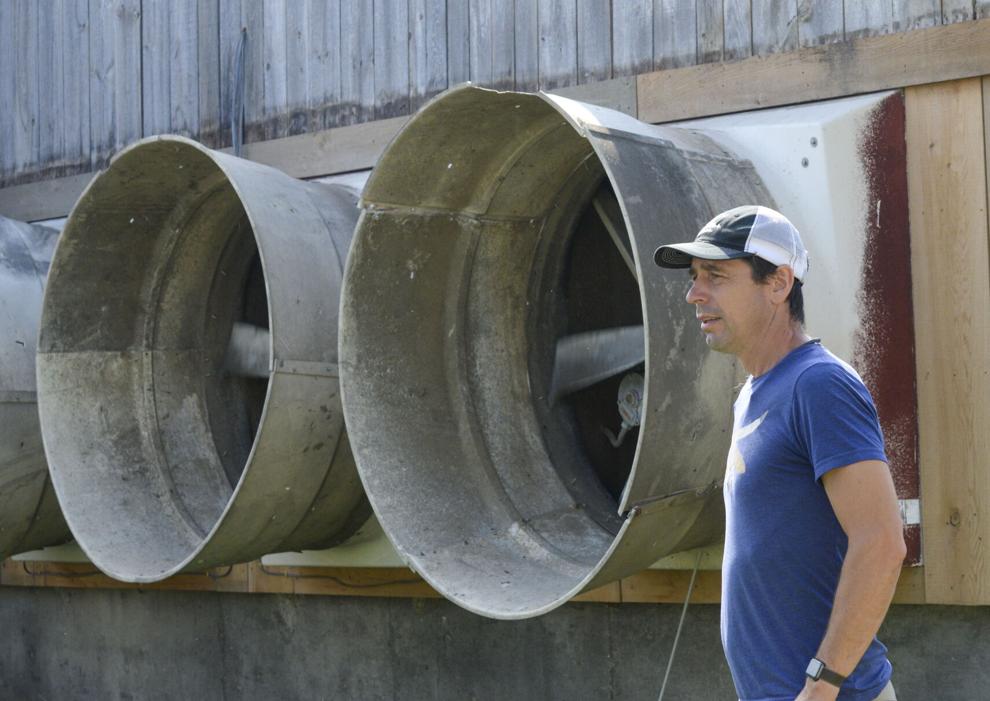 "We have been converting some of our older barns into tunnel ventilation, where we use a row of fairly energy efficient fans to suck the air through the barn," said Miller. "All of the cows in the barn ended up getting somewhere between 6 and 10 mile-per-hour breeze while in the barn."
Miller said they also have changed the grazing times of the cows to help keep them out of the summertime sun by moving them out into the fields during the evening. The last group of cows are moved back into the barns around 9 a.m. every day.
And the farm also made some changes to the milking parlor to help keep the cows cool.
"When the cows are standing congregated together, waiting to get milked, we have a sprinkler system that kind of mists their backs," said Miller. "Then there's fans that take away some of the heat and give a cooling effect from the moisture on their backs."
Miller said the cost of the electricity is worth the benefit of keeping the cows from overheating.
"Cows really start getting quite overheated by the time it's 80 degrees, and by the time it gets into the 90s, they're just really suffering," said Miller. "For their welfare and, of course, we are in business, we want them to be productive. We try to keep them as comfortable and cool as possible. As farmers, that is the center of our purpose is try to keep cows as happy as possible, because the more happy a cow is the more productive they are."