BRATTLEBORO — Starting today, people can legally purchase marijuana from a retailer in Vermont.
However, only one of the three retail licenses issued so far in the state is in Brattleboro, and product has yet to hit the shelves.
"It's going to be a few weeks," said Scott Sparks, founder of Vermont Bud Barn and Vermont Hempicurean. "There are a lot of moving parts."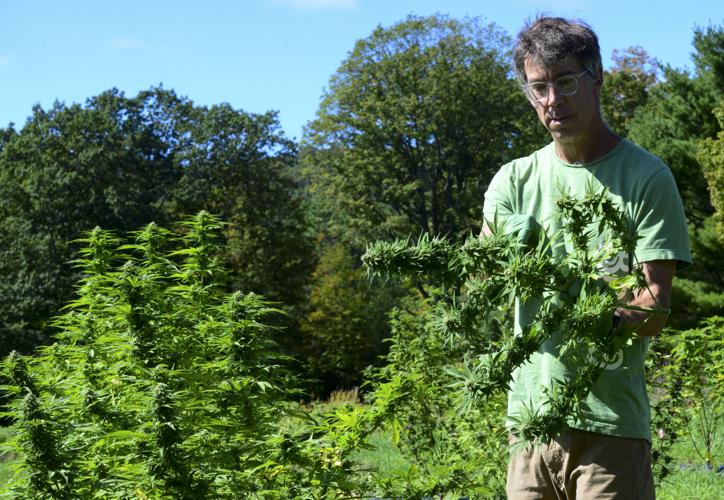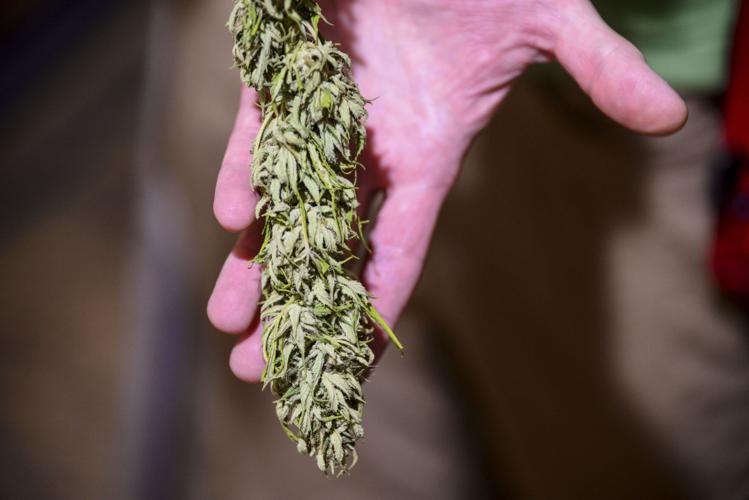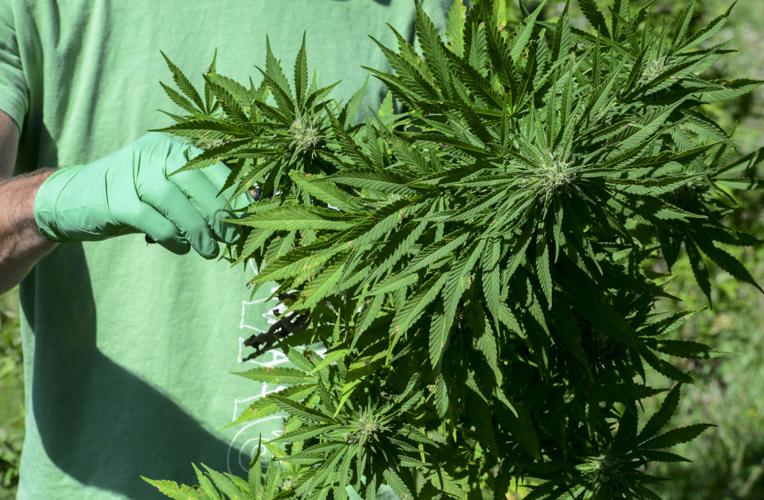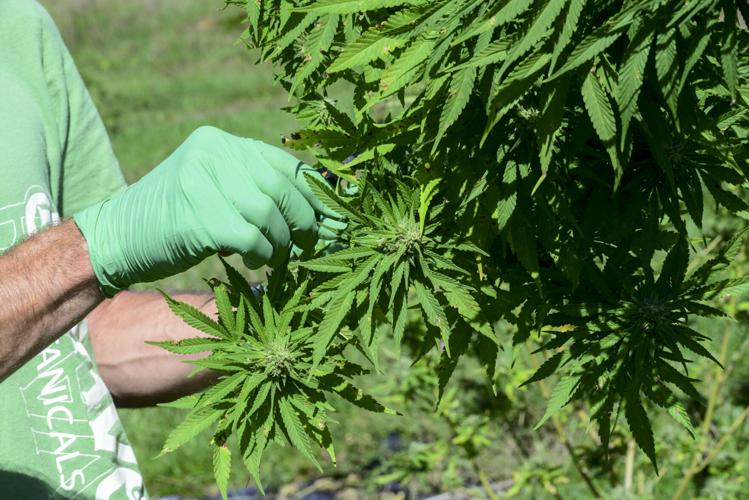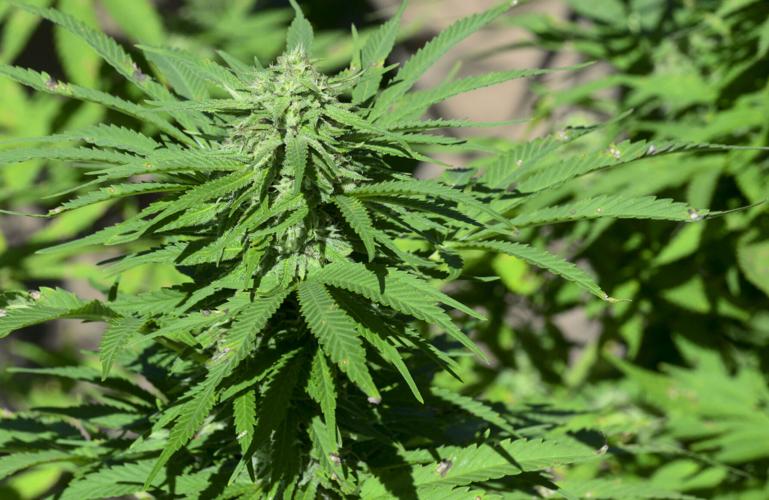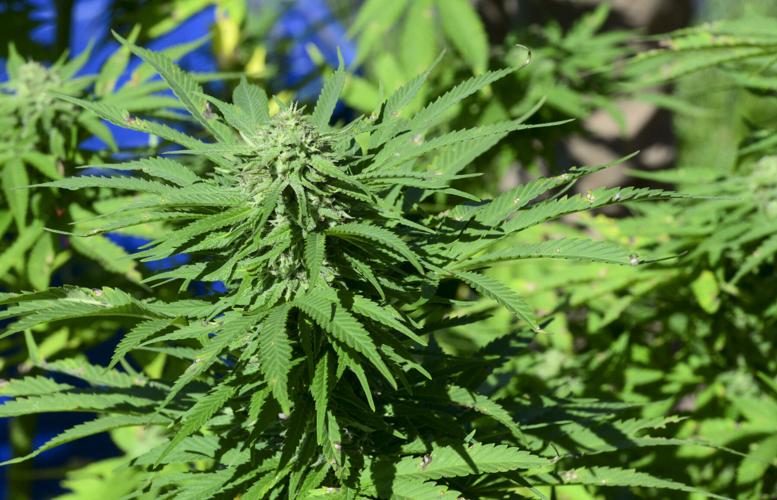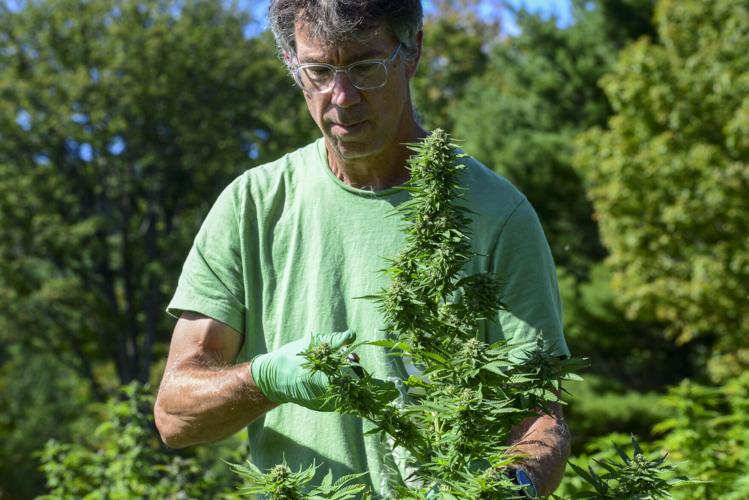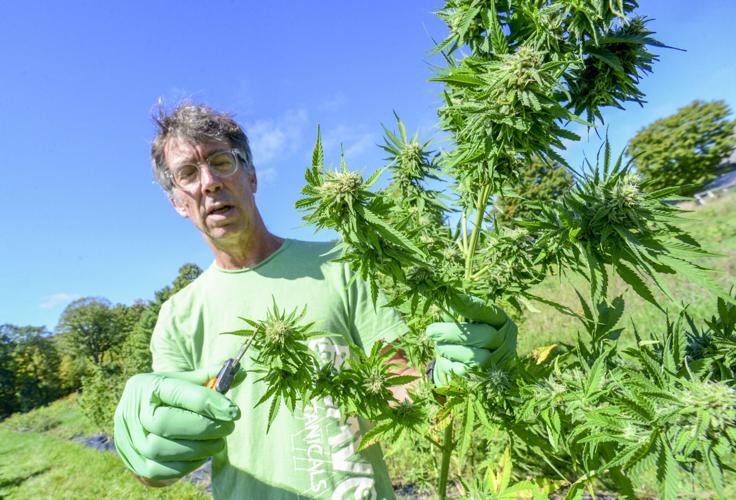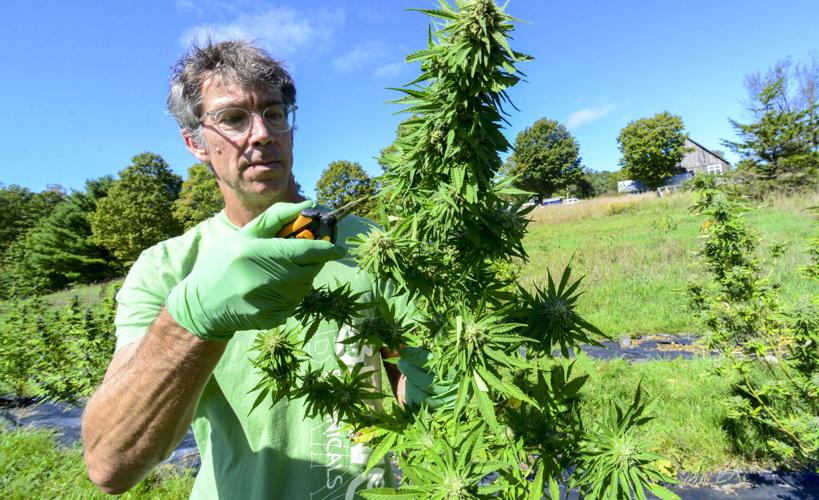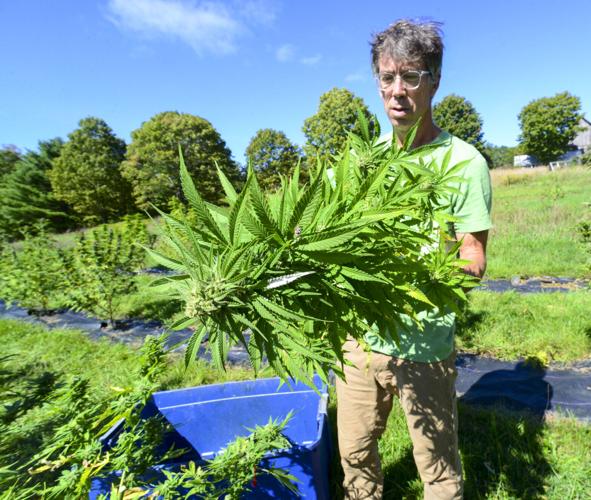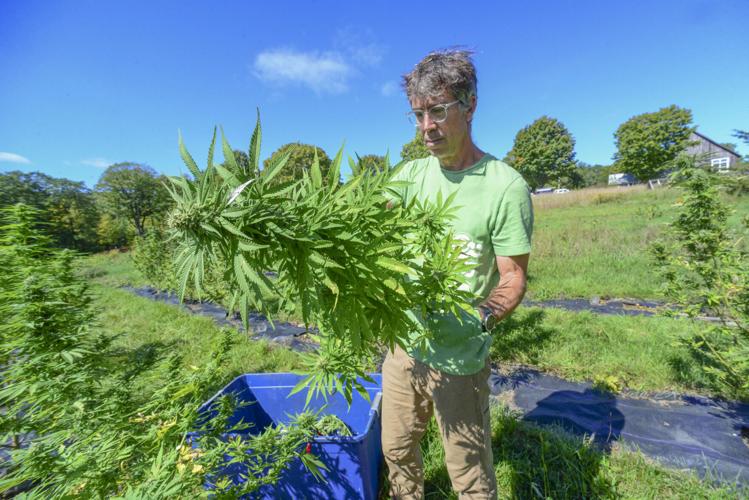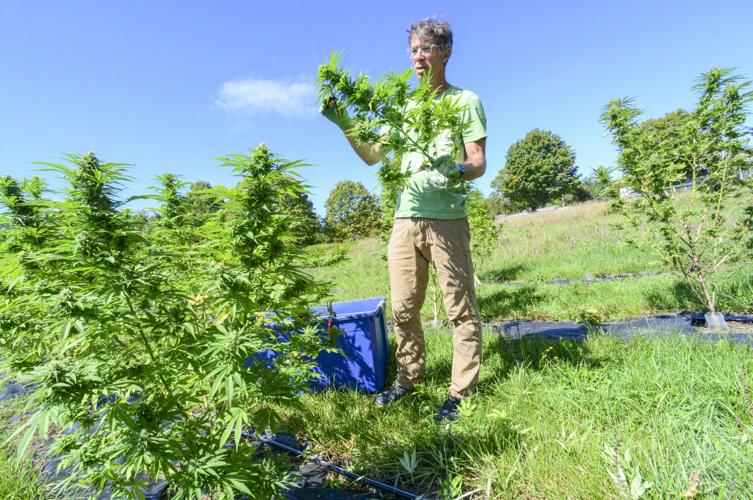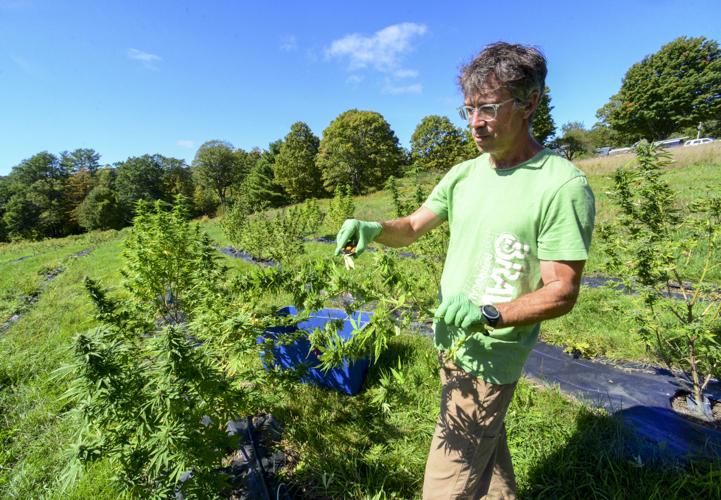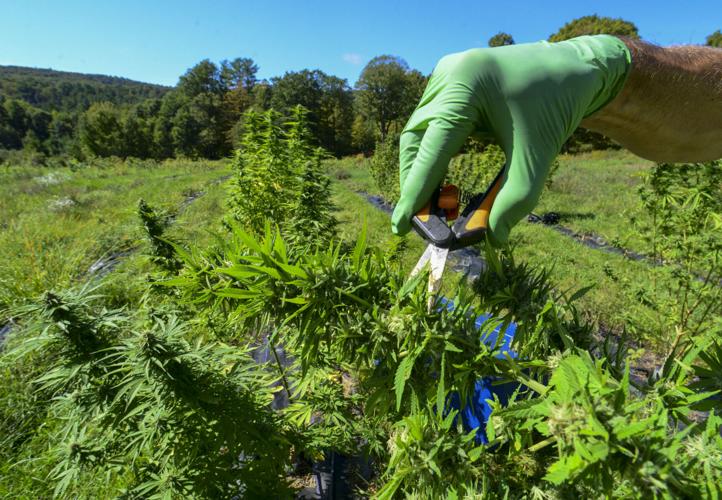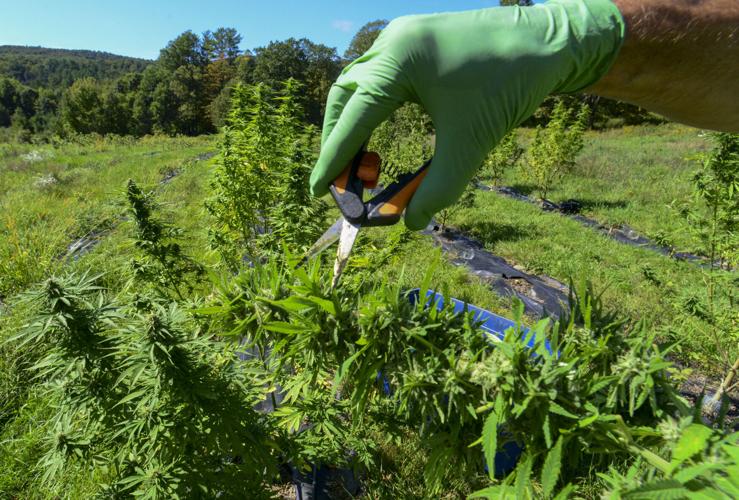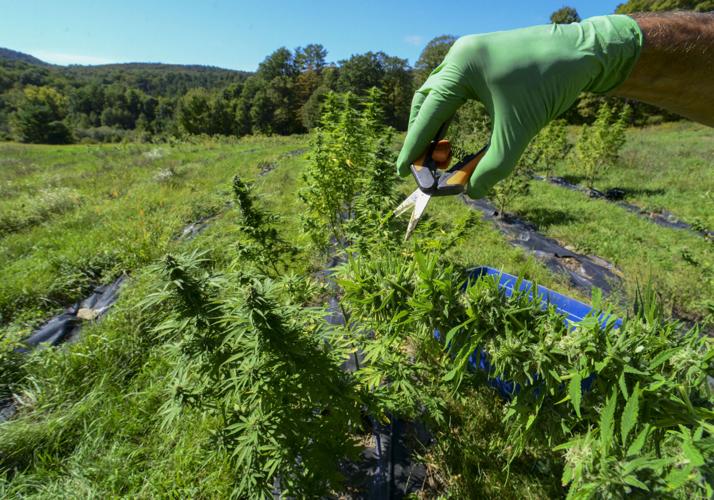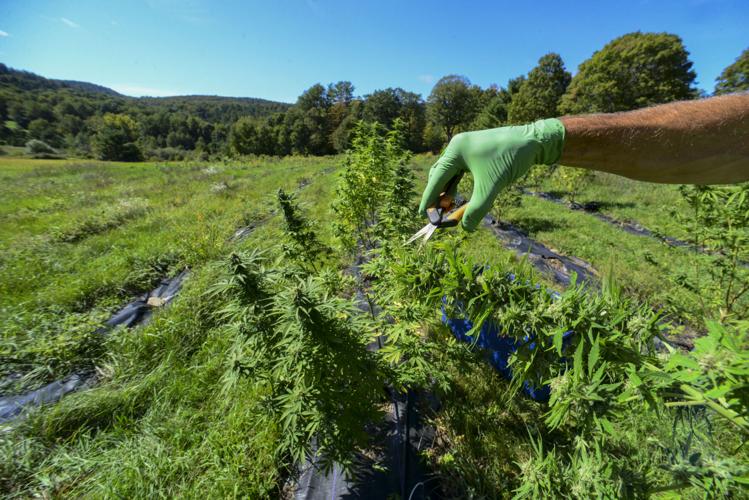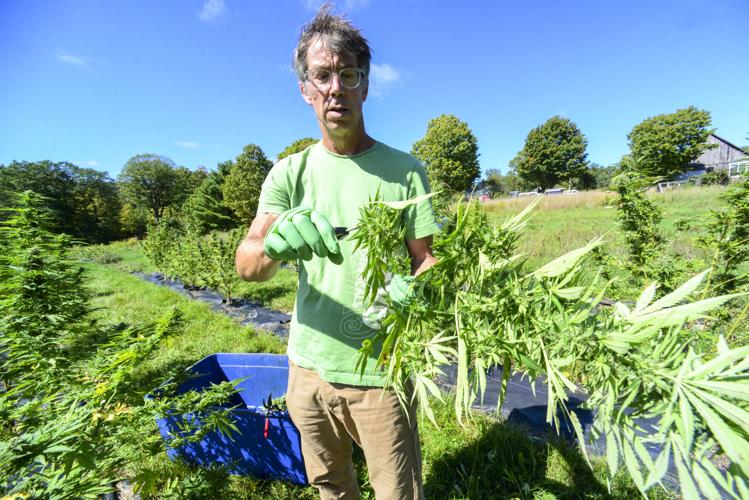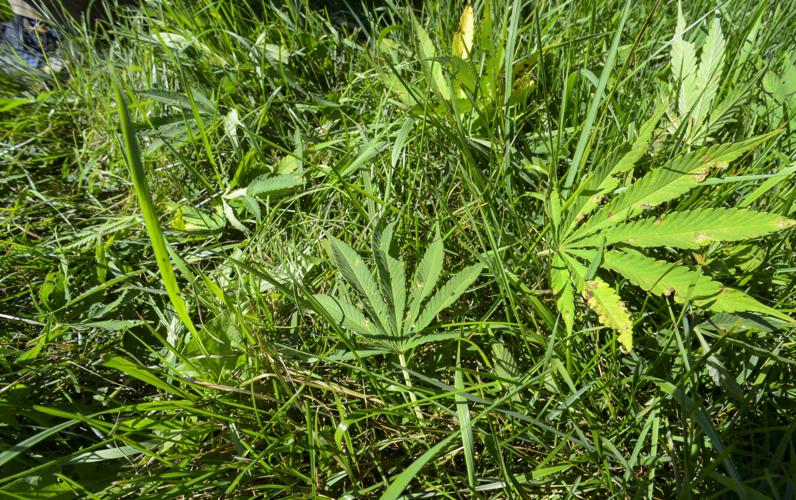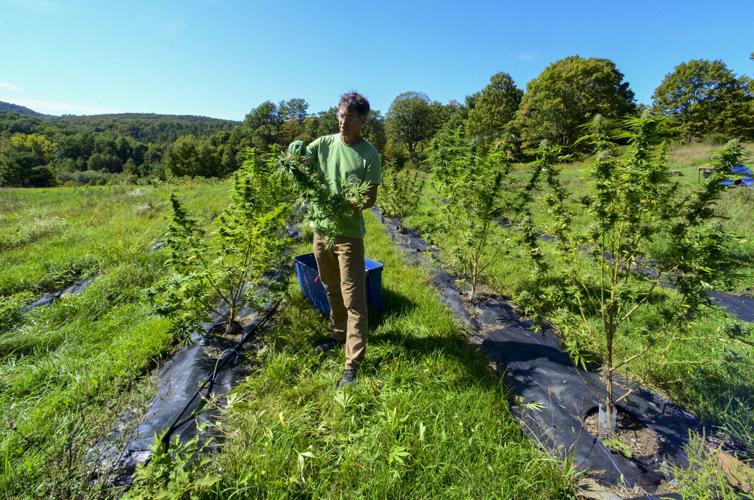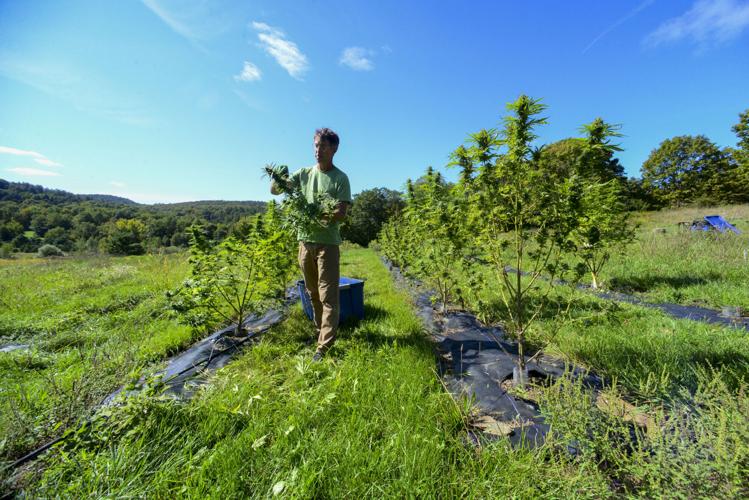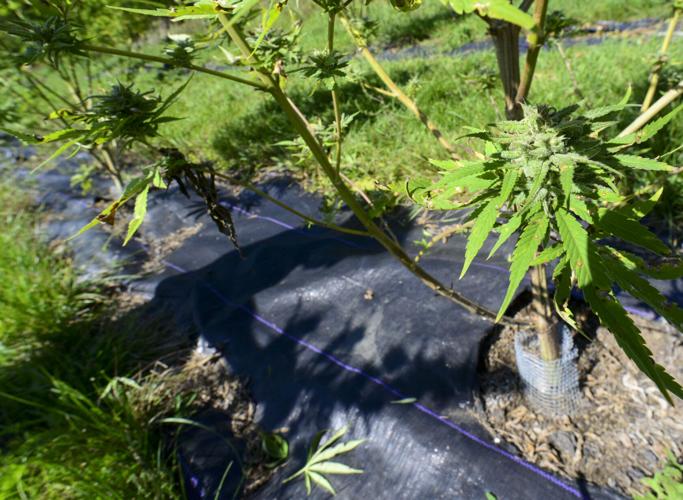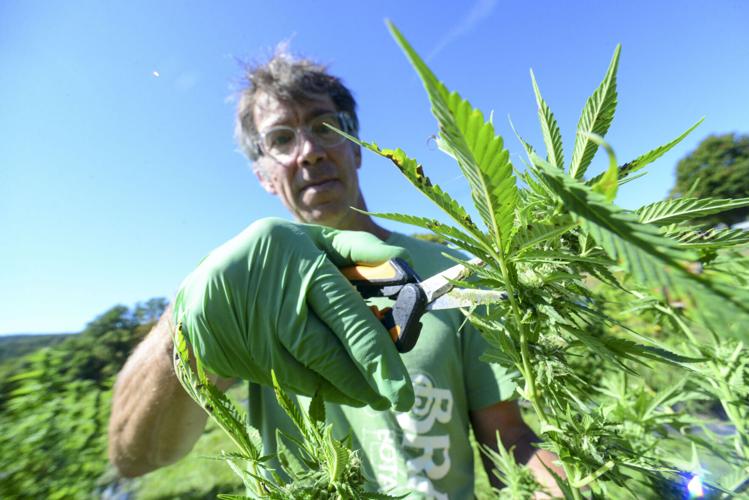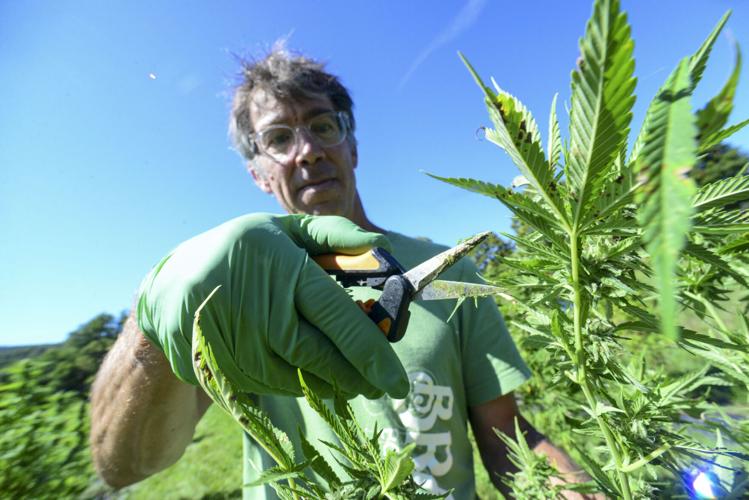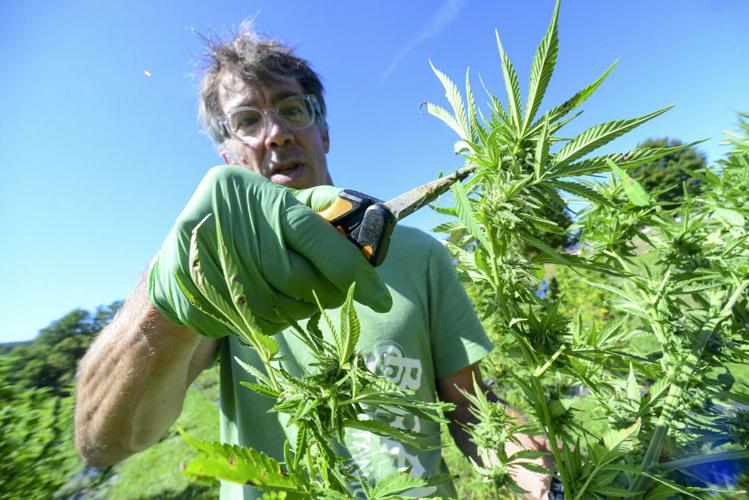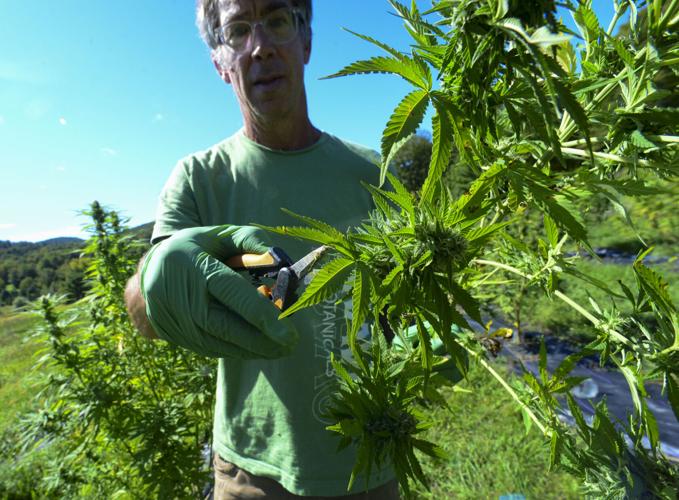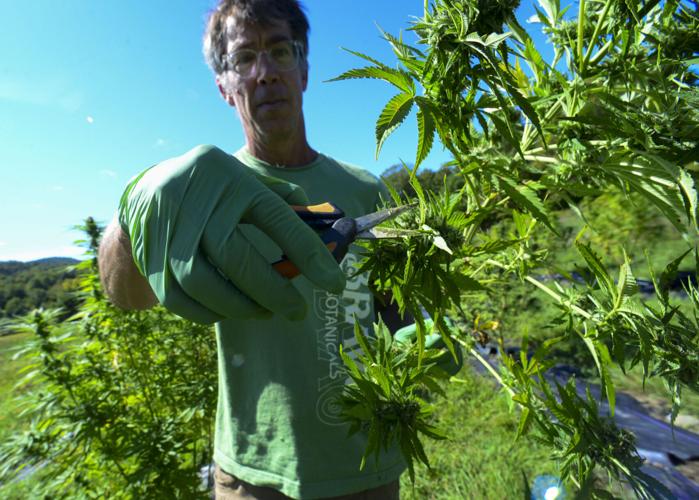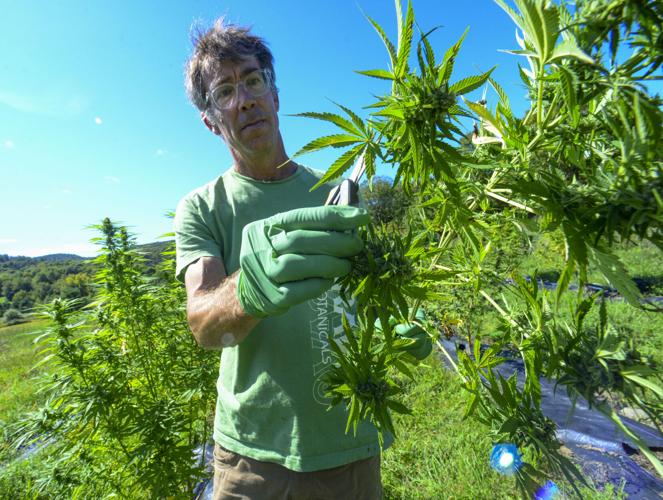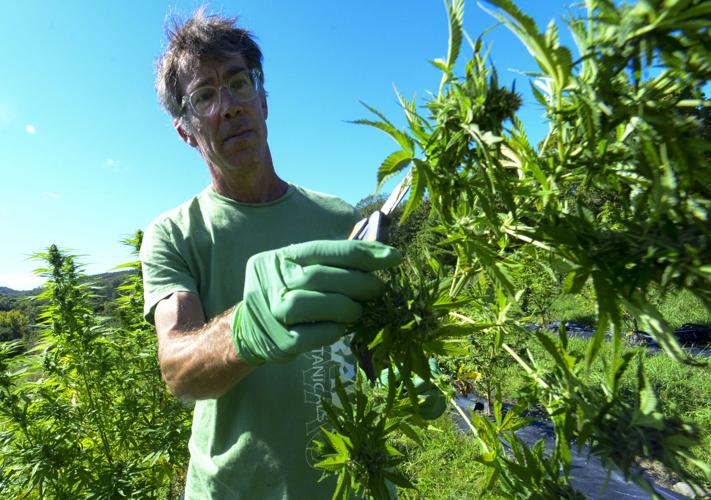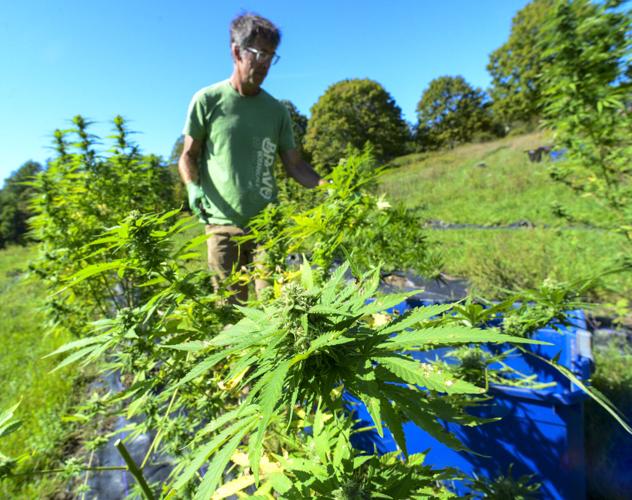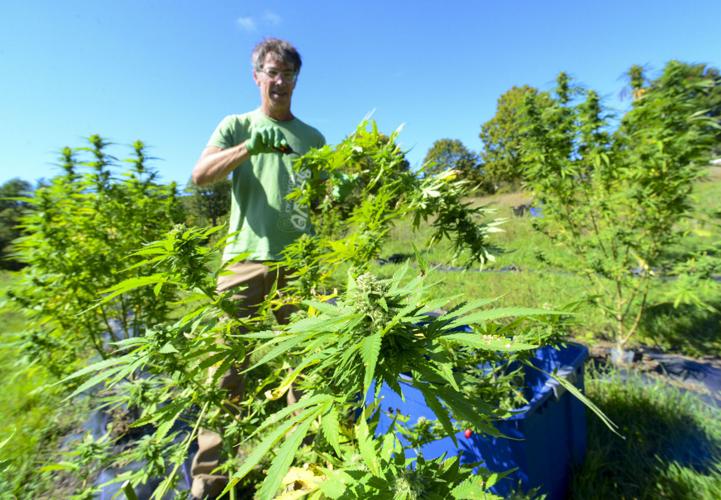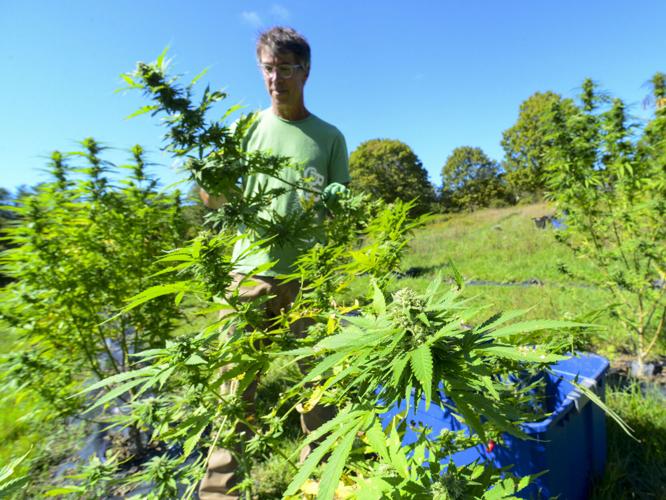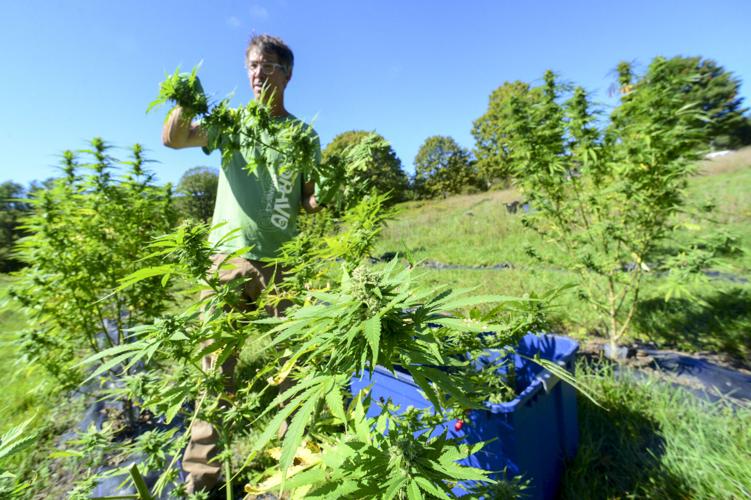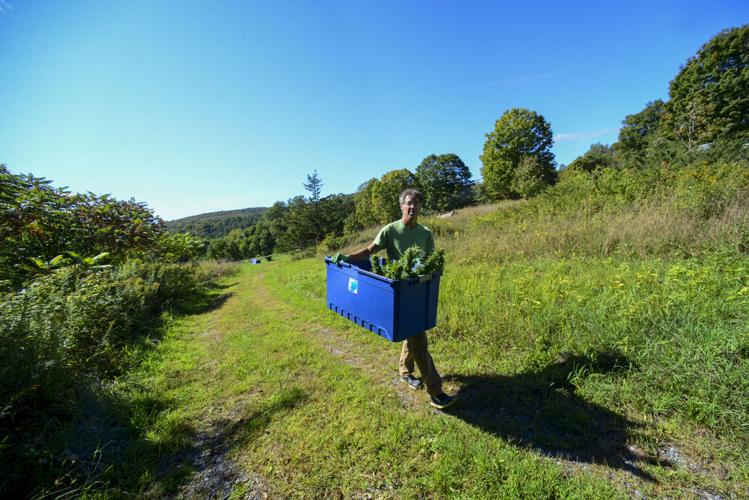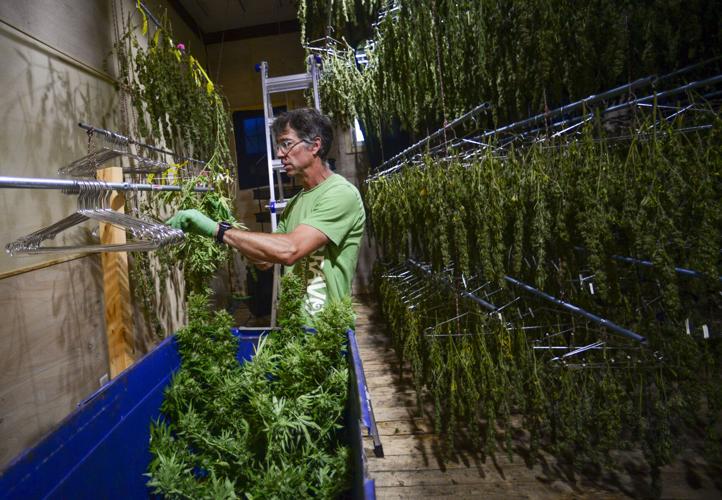 PHOTOS: A new harvest
Right now, Sparks hasn't received a physical copy of his license and must also get background checks done for his dozen or so employees.
"Another part of the puzzle is, a lot of growers got licenses late, so they're not ready," said Sparks, who, in addition to his retail store, has a grow operation, In The Weeds. "Product has to be harvested, cured, dried and then tested."
Another thing slowing everything down is that the state only has two licensed testing facilities, Endyne in Williston and Bia Diagnostics in Colchester.
"And once it gets tested, it has to be packaged and delivered."
Once all the bumps are ironed out, Sparks believes there will be "ample supply" of cannabis for his store shelves.
"We have a lot of very strong relationships we've developed, and we've been meeting with growers quite a while now," said Sparks.
Sparks is eyeing Oct. 17 as the opening date and when the market is functioning as expected, he hopes to have at least 20 different strains in at least 100 cannabis products.
Other retailers previously approved in Vermont include Mountain Girl Cannabis in Rutland, FLORA in Middlebury and CeresMed in Burlington, which also runs medical cannabis dispensaries in Brattleboro, Middlebury and South Burlington. Because Vermont law allows for only one retail license per organization, CeresMed is opening a retail outlet in Burlington, and keeping its medical dispensary in Brattleboro.
Another retailer that has its sights set on Brattleboro is Theory Wellness, which has three outlets in Maine and four dispensaries, two medical and two recreational, in Massachusetts.
Even though Theory Wellness has yet to receive its retail license, it's busy renovating the former Olympia Sports on Putney Road, said Thomas Winstanley, chief marketing officer, and hopes to be open for business by the end of October.
"We try to be very, very thoughtful and intentional about our expansion plans," Winstanley told the Reformer. "The reason we chose Brattleboro was they were very receptive to the cannabis policies, and they are very involved with the cannabis programs. Not all municipalities are. In all of our discussions with [Brattleboro officials], they've been very positive."
Winstanley said Theory will carry products from Windham County and from around the state.
"We want to try to use the retail ecosystems that we've developed in other markets to really highlight and feature those cultivators and bring attention to their products and the local work that they're doing. Our plan will be to have their flower, promote it, market it and give it the same kind of love that we would to our products in other markets."
Of the more than 200 cultivator license approved in Vermont, 28 of them have been approved in Southern Vermont.
"We actually have product ready to ship," said Eric Hoyer, who runs Craft Cannabis of Vermont, an indoor cultivator in West Brattleboro, with John Curtis. "We got our license pretty early on, so we've had a running start. I'm looking at cases ready to go, but I can't ship them until I get certification."
Before the product can be put on the shelves, it has to be tested for potency, moisture, pathogens, heavy metals, solvents and pesticides.
Hoyer is sending his crop to Bia Diagnostics for the required testing before it can be packaged and readied for sale.
"Their pesticide testing machine is broken," said Hoyer. He hopes the machine will be back up and running next week, and he's been promised priority, so he can get his product shipped to retailers, which include the Bud Barn in Brattleboro.
He also said he and Curtis are working at half their license capacity at this time, "As a sort of proof of concept."
"We want to expand to at least our full license and maybe go for tier two," said Hoyer. An indoor or outdoor tier one cultivator can have 1,000 square feet of plant canopy; a tier two can have up to 2,500 square feet.
James Pepper, chairman of the Vermont Cannabis Control Board, said when the state started this process, it expected that 80 percent of the license applications would be for indoor growing facilities.
"That assumption is proving to be false," said Pepper.
It turns out that to date, 65 percent of the approved applications are for outdoor cultivation sites.
Peppers said an updated 2013 Rand Corp. analysis determined the state needs roughly 500,000 square feet of flowering canopy to satisfy Vermont's demand, said Pepper.
"So we built a market structure that could likely get us there using mostly small cultivators."
But that 500,000-square-foot baseline was based on the assumption that 80 percent of the cultivation would be indoors.
While indoor cultivators can get harvests on a rotating basis, said Pepper, outdoor cultivators can get one, maybe two if the weather is right.
"So we'll need to license more than 500,000 square feet of canopy," he said. "We're licensed to almost 400,000 square feet of canopy. And we have about another 300,000 in pending applications."
And because outdoor cultivators harvest their crops all at the same time, rather than on a rotating basis like indoor cultivators can do, said Pepper, "That puts pressure on the testing facilities."
Outdoor cultivators also will need to establish practices to package and store their product, so it's available year-round, said Pepper.
"While harvest season does coincide with a very popular time in Vermont, all these cultivators still have to test, cure and dry. By the time that has gone through, you're actually in the lowest point for tourism in Vermont, which is November. That's why storage is key."
Pepper also noted that advertising by cultivators and retailers will be strictly regulated by the state.
"Any sort of print, any sort of TV or radio is out," said Pepper. "But they can put out educational materials. So that's going to be the real question: Is this an advertisement? Or is this just, 'Hey, we're open now.' It's going to be up to the individual companies to determine what their risk appetite is."
It might take one or two court cases to fully flesh out the advertising law, he said.
"People want crystal clear guidance, but this is one of those things where there's a lot of nuance to it, and there's no way for us to give perfect legal advice to businesses."