BRATTLEBORO — A residential building on Western Avenue burned down Thursday morning.
All occupants of the four units at 19 Western Ave. were able to get out safely after the blaze was reported at 3:39 a.m. The Red Cross is helping the displaced residents, Brattleboro Assistant Fire Chief Charles "Chuck" Keir said.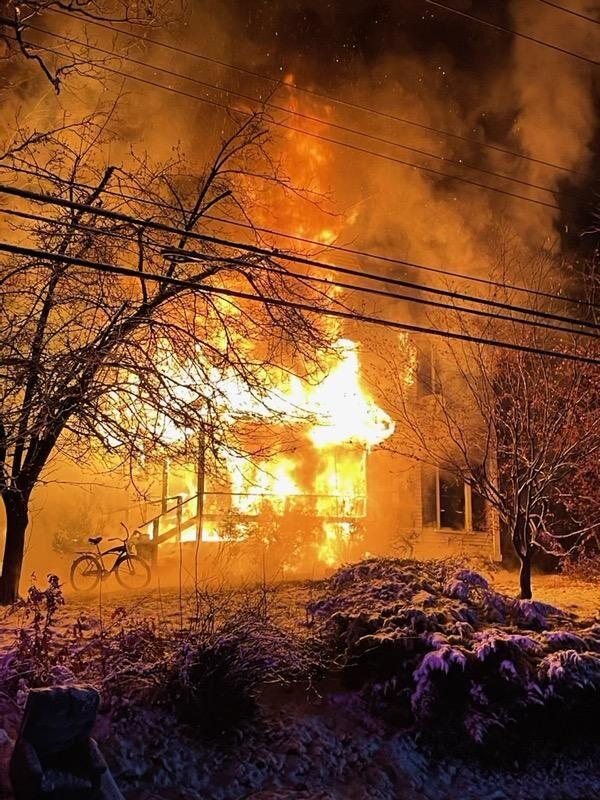 "They are being housed currently," he said.
The building is considered a total loss and a vehicle had extensive damage, according to a news release from the Brattleboro Fire Department. During the fire, Western Avenue was temporarily closed.
Keir said the fire was reported by a passerby in the early morning. Because of heavy fire and the number of units involved, it was upgraded to a third alarm.
Firefighters spent about two hours getting the fire under control, Keir said. No injuries were reported.
About seven people lived at the building owned by MLF VT Properties LLC, according to the news release.
BFD was assisted by fire departments from Guilford, Putney, Dummerston, Keene, N.H., and Hinsdale, N.H. Covering the two Brattleboro stations were departments from Westminster, Wilmington, Chesterfield, N.H, and Walpole, N.H.
The Brattleboro Police Department and BFD are investigating the fire.