BRATTLEBORO — Brenda Class-Peters is a fighter. A staple at The Marina restaurant for the last 26 years and a community supporter her whole life, she's been battling two forms of cancer since 2019.
Born in Ontario, Canada, in 1962, Class-Peters lived there for about six months before landing in Vernon. She has jumped around the area, living in Brattleboro or towns very close to it ever since.
She started working at the age of 15 as a housekeeper at The Putney Inn before helping out in the restaurant. Her restaurant career has also included various places around Brattleboro, from Mike's Restaurant (now Kiplings), Steak Out, Sporties, to The Marina.
Class-Peters said the cancer wasn't apparent at first because you don't feel it in the beginning stages. She remembers getting the diagnosis in 2019.
"It was scary. I kind of knew, because on July 4, 2018, I had fallen on my brother's boat and hit the cooler and I had a huge lump (in her breast)," she said. "I didn't think anything of it for months and months and months, and then it started getting bigger and bigger. I knew it was more than a lump."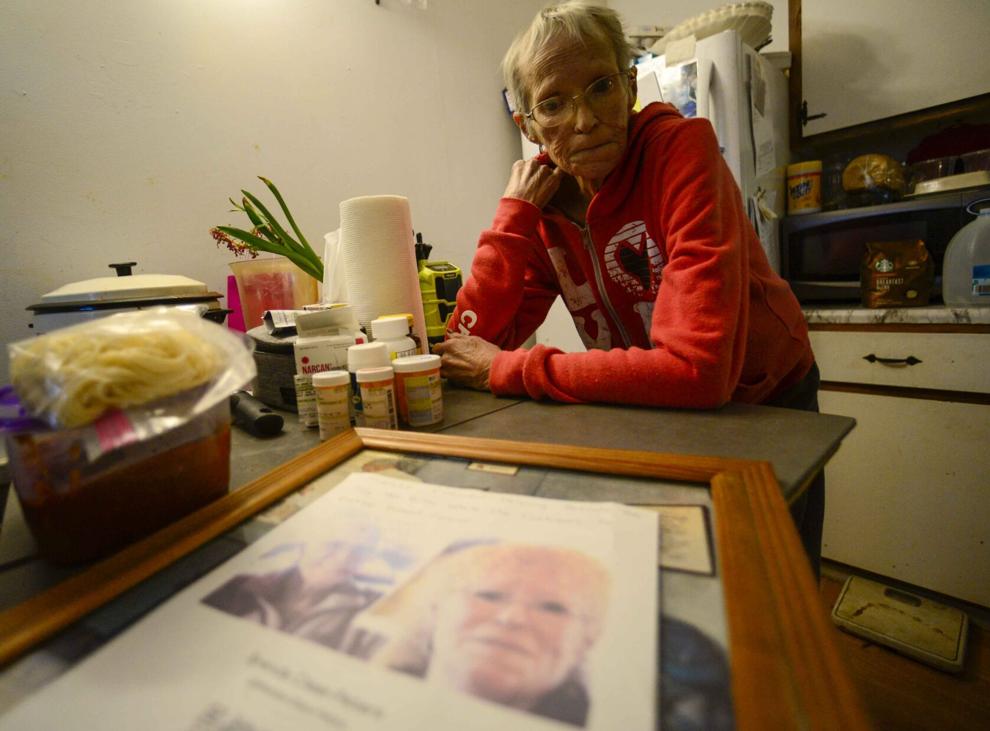 "It hit really hard," Class-Peters said of her initial reaction to the diagnosis. "Then it was just like, well, it is what it is."
Class-Peters said there were ups and downs during the chemotherapy process. Doctors were able to shrink the tumors and she had her left breast removed. Then the cancer progressed to her liver, and that's when things got even more difficult. She had two tumors that expanded into 18 more. Earlier this year she got a terminal diagnosis. But that did not stop her from fighting.
"Even if we can (just) get some (tumors) down, it will help my energy level," said Class-Peters. "I'm taking another treatment."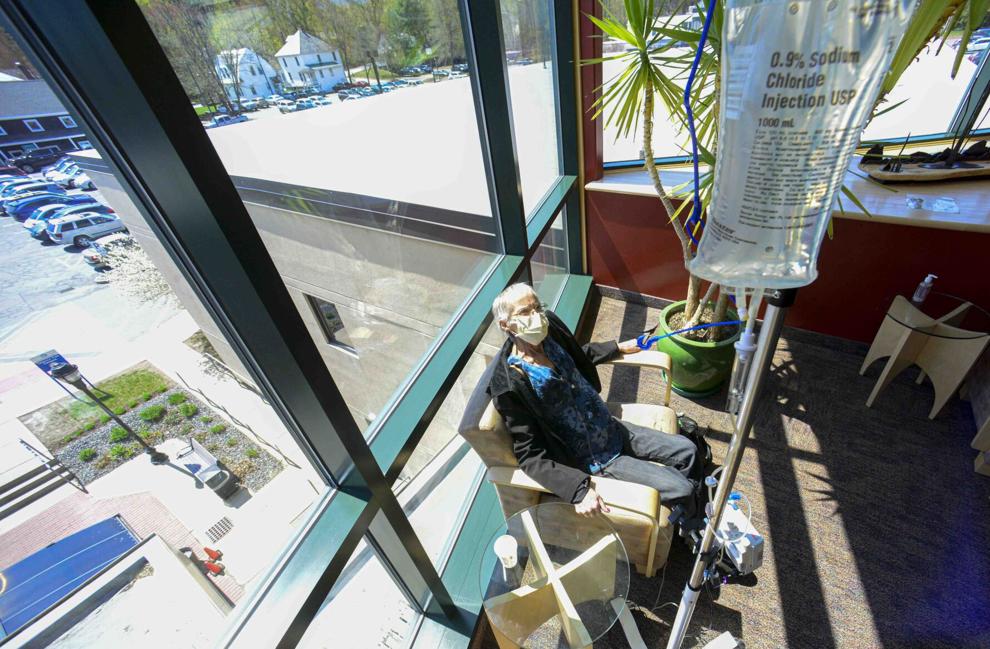 She said she was scared when she first started the chemotherapy, but eventually it began to feel more routine. In fact, she said she feels worse when she isn't getting the chemotherapy treatments. She feels sicker when she has a week without treatment.
In the last four years, she has had seven different treatments of chemotherapy. But that hasn't slowed her down.
"Since her diagnosis, Brenda has shown incredible courage, strength and tenacity," said Mary Emery, a Registered Nurse at Brattleboro Memorial Hospital's Oncology Department. "She has experienced several uncertainties throughout the course of her treatment and she always faced these challenges with an open mind and a positive attitude. One of the most remarkable things about Brenda is that she comes to her chemotherapy appointments and then will go to work at The Marina, serving the community always with a smile on her face despite the battle she is fighting."
As a bartender at The Marina Class-Peters created her own drink called the BB Punch. It has Malibu, Bacardi, orange juice, pineapple juice, and cranberry juice. Shake it and then you top it off with a little Meyers Rum and then it is served with a punch.
While going through chemotherapy during the COVID-19 pandemic, she was still cooking spaghetti and meatball dinners for roughly 100 people. The crockpots lined up in her living room. She said it was fun, but a lot of work.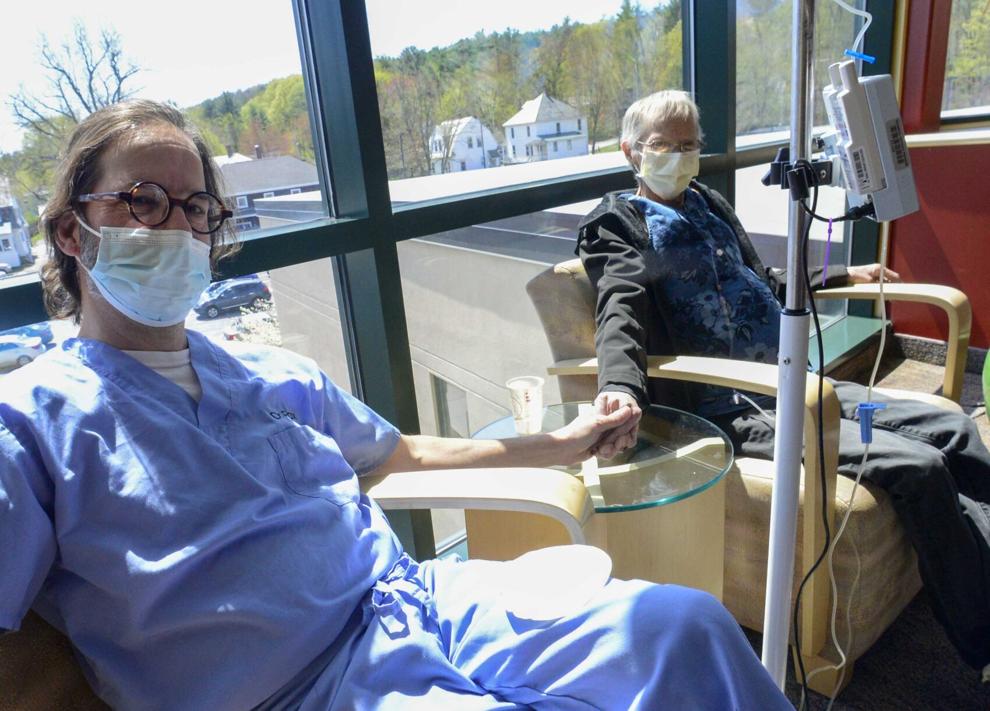 "She cooks for a lot of people, not just the staff at The Marina," said Kate Theriault, the manager at the restaurant. "When she cooks, she comes in and brings everybody food. So we're all trying to reciprocate."
"She's a fighter," said Theriault. "I will say that until right now through all the years that she's had this cancer she has never missed a day of work unless it was the day of the treatment."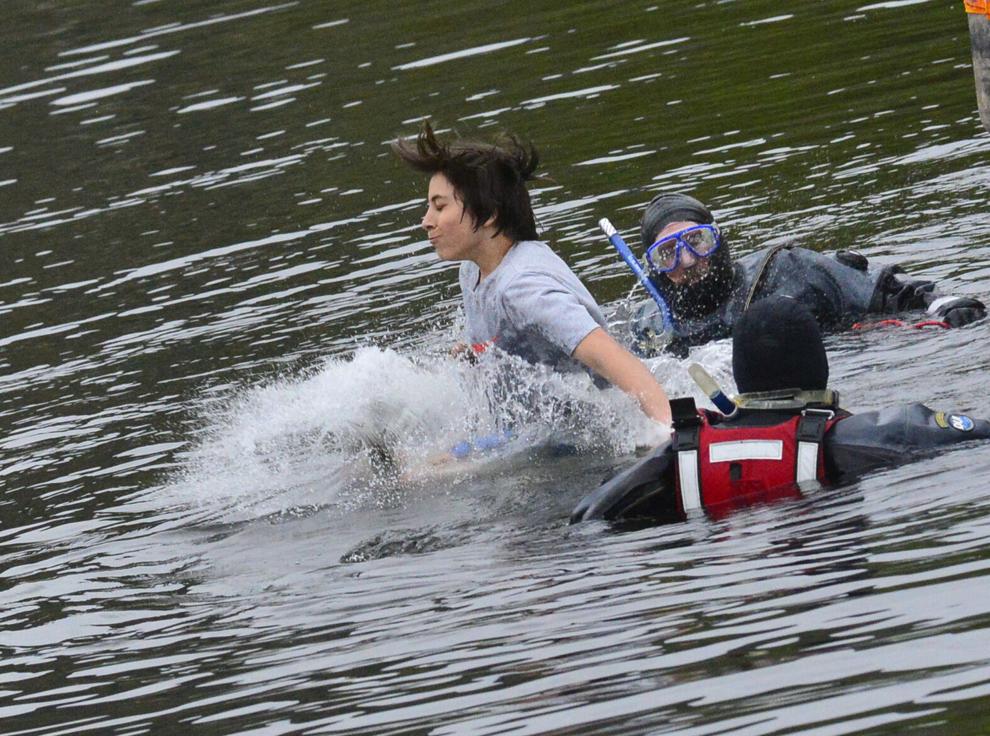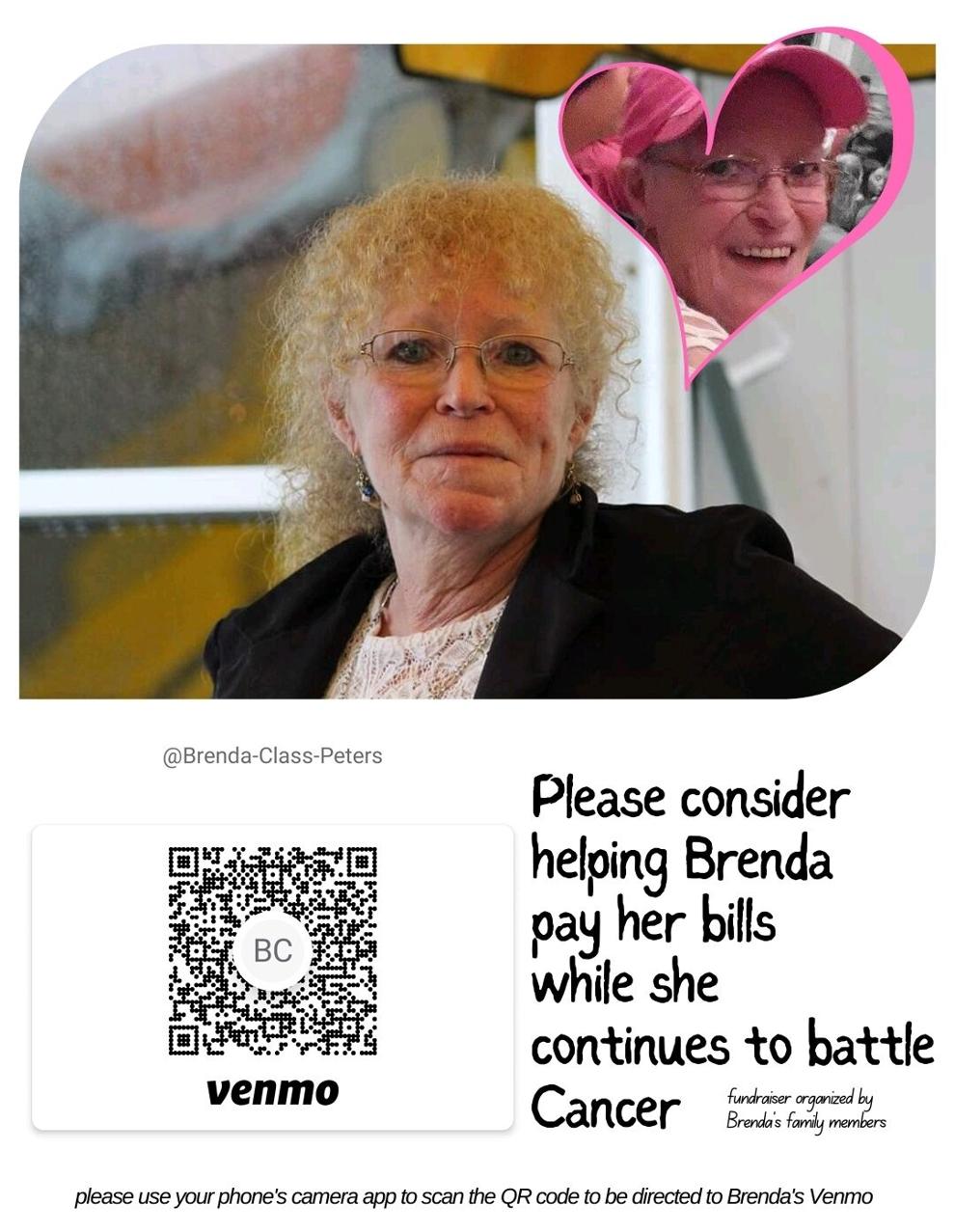 The Marina has been helping to raise money for Class-Peters. In 2019, the restaurant held a polar plunge to help raise money for her cancer treatments.
A Venmo was set up by the family to help with expenses. Donations can also be made through Theriault at The Marina.
"She has so much support and love from everybody in this town," said Theriault. "We had some pink Brenda bands that we've been selling at the door that we finally ran out of. People are still constantly donating to her."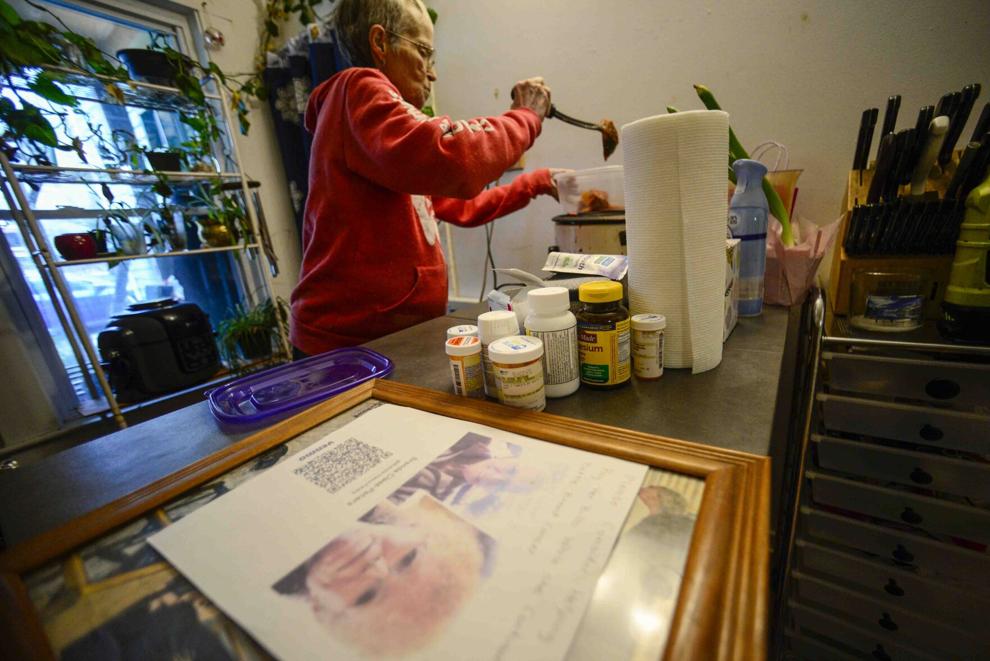 Class-Peters said she's been grateful for the support she has received from the business and the community.
"One of the strongest parts of this community is how everybody pulls together and helps each other when they need it," she said.
Class-Peters died on May 16, 2023, the day this story was published. A Celebration of life will be held at The Marina Restaurant on Tuesday June 13th from 4-7pm. According to her obituary, Class-Peters leaves behind her father Edward L. Class (Barbara) of Vernon, VT. Her Sons; Tony Whitten (Kelly Boyce) and Wayne Whitten (Megan Barrows) of Brattleboro, VT. Her Grandchildren Jade, Courtney, Ethan, Bryce, and Adalaina Whitten of Brattleboro and Tonysha Whitten of Randolph. Her siblings; Serena Jean Class of Florida, Michael Edward Class (Rhonda) of Brattleboro, VT, and Edward Lee Class Jr (Brenda) of Vernon, VT. Her Step mother Dorothy Class and step sister Robin Zegge of Bratttleboro. 3 Great Grandchildren; many Aunts, Uncles, cousins, "adopted" kids and grand kids, her Marina family, and countless friends.