TOWNSHEND — Everyone was all smiles at Grace Cottage Hospital as the staff started a new COVID-19 vaccination clinic for people 75 and older on Wednesday.
People were greeted at the hospital's main driveway by Crystal Mansfield, senior director for rehabilitation services, as she waved pom poms and directed them to the closest parking spot.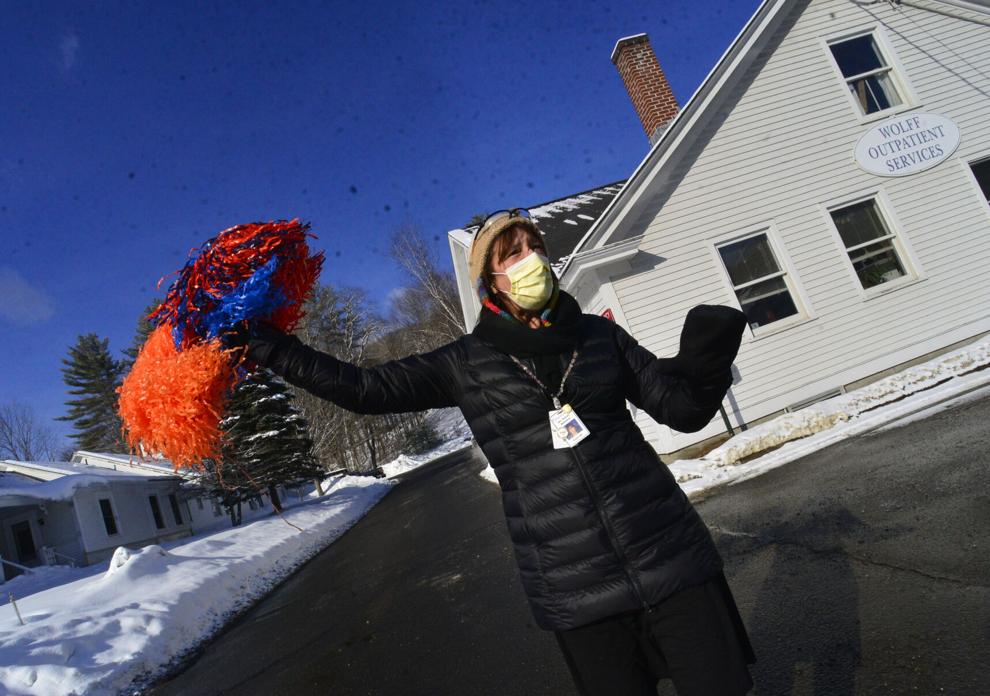 The hospital prepared for months for this day, including building a cover over the back entryway of the Heins Building/Community Wellness Center to help people stay warm and dry as they wait for their turn.
Newfane Select Board Chairwoman Marion Dowling was one of the first people to participate in the clinic. She said she didn't feel a thing when getting the shot.
"I was surprised about how quickly and well she did [administer the COVID-19 vaccine] this," Dowling said of the nurse.
She went to add how this vaccine will help her and her family.
"I think it means a lot of comfort and relaxations right now, particular for my husband who has been concerned," Dowling said. "I've been OK because I live in Newfane. I feel very safe up here, with one of the best hospitals, Grace Cottage, I feel well taken care of."