GUILFORD — A beloved Labor Day tradition returned after a year off due to COVID-19.
Penny Marine, a trustee for the board organizing the fair and Guilford town clerk, said she's glad to again host the community's big annual gathering.
"Being cooped up, you know, you can only be by yourself so long," she said. "I'm very much an outdoors person but people need to add some pleasure to their life."
Marine provided masks for people who wanted them and Rescue Inc. brought its mobile COVID-19 vaccination clinic. She said the only change in programming this year had to do with circus arts — New England Center for Circus Arts didn't attend but a juggler came in its place.
Some rain came down Sunday, when the fair started in earnest.
"Things have gone pretty smoothly so far," David Franklin, fair board president, said late Sunday morning as he ate an ice cream cone on a golf cart. "But we could use sun instead of a little rain."
Franklin said despite the rain at the time of the interview, there was quite a few people walking around the fair. An ox pull and bingo games were happening, and amusement rides would be starting after 1 p.m. with activities continuing on Monday.
Asked how many volunteers it takes to put on the fair, Franklin laughed and said, "It depends how you count them."
"There's nine of us on the board then there's kids from the high school and the Grange has volunteers, the church has volunteers, the fire department has volunteers," he said, "so there's got to be a couple hundred."
Planning usually begins in January. Trustees knew they needed to have the fair for financial and community building reasons, Franklin said.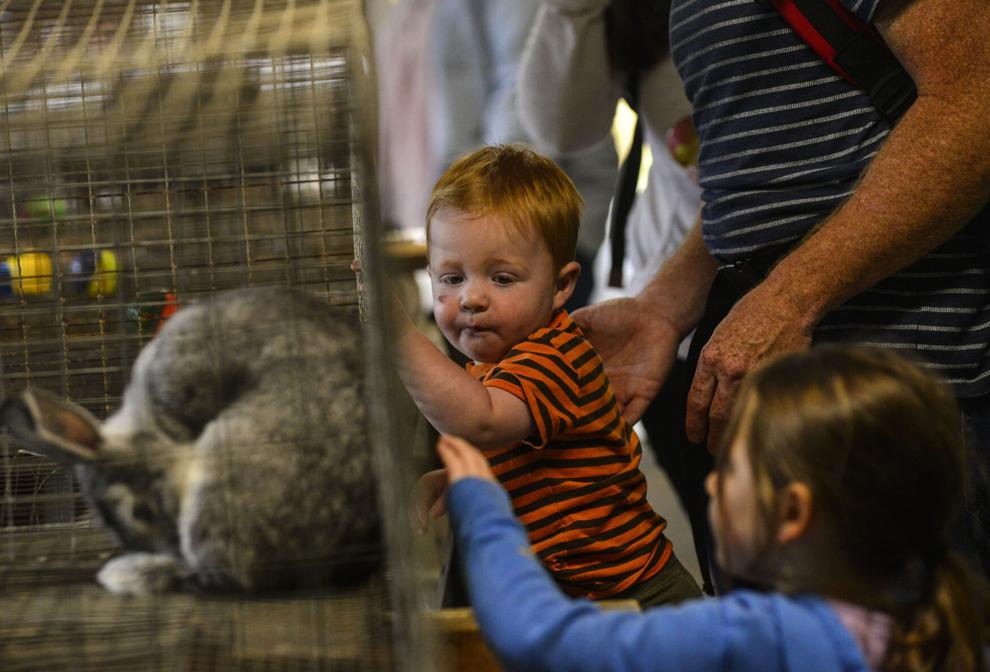 "We were hoping the governor wasn't going to tell us we couldn't have it," he said. "You don't want to be going too many years in a row or it would be hard to get it to come back but everybody seems to be looking forward to being able to come out."
Organizers set up the exhibit hall to have one-way traffic, Franklin said. He thanked volunteers for helping making the fair happen.
"It's nice to see the little kids coming around," he said. "It's a lot of work to put it on but it's a lot of fun and satisfying."
The fair started in 1942. After its cancellation in 2007 due to a lack of volunteers, Franklin joined the board.
"It was unacceptable," he said, having grown up going to the fair.
He recalled the fair also being cancelled in 1972 but because of rain.