It's a rite of passage for young hunters in Vermont and thousands of Vermont kids can thank a Guilford man for the hunter education course they have taken.
Herb Meyer was teaching hunter education before the Vermont Fish & Wildlife Department started and before it became a mandatory part of today's hunting preparation.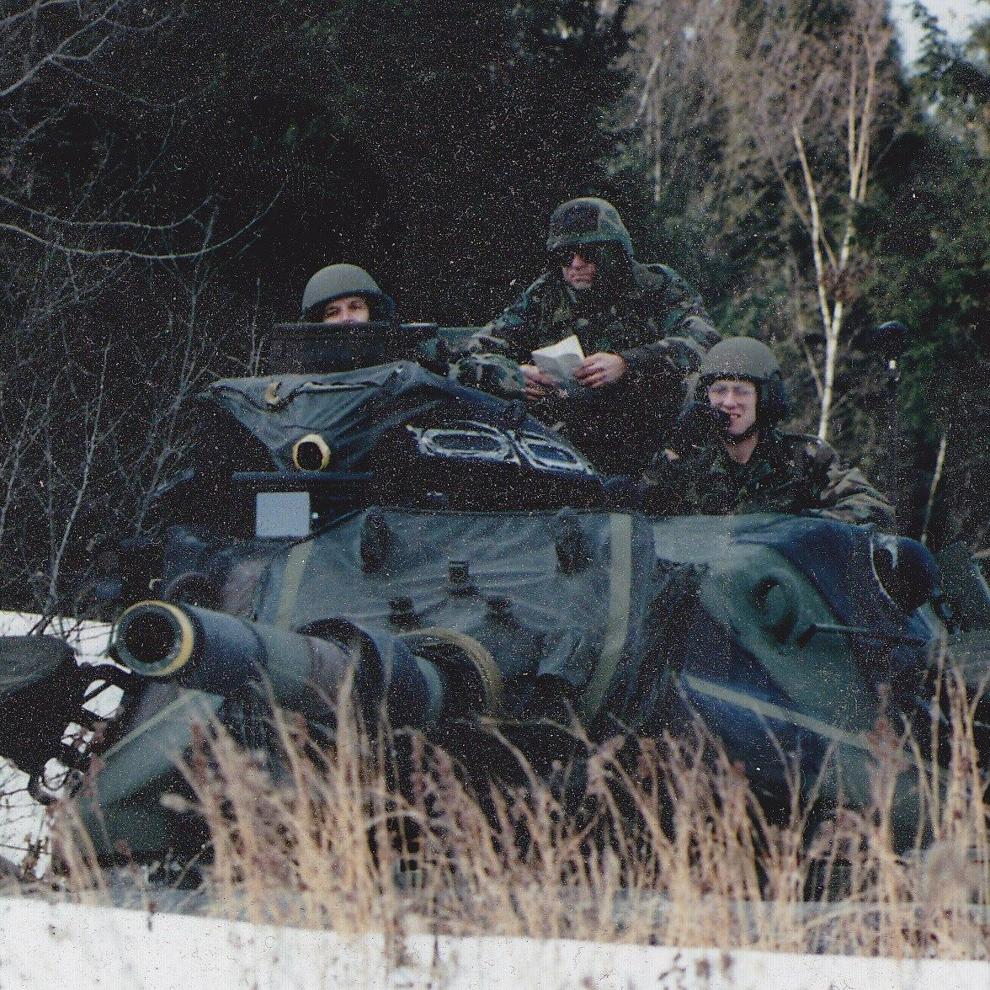 The 1951 Brattleboro High School graduate who spent 16 months in Korea, said it was the death of a neighbor at the hands of a co-worker that set him on the path of trying to do something about it.
Meyer said a neighbor was sitting on a stump hunting near his home when he was shot by a young hunter.
At the time, Meyer said he was working at the Vermont Printing Company, where he worked for about 20 years, when he found out it was a co-worker who had pulled the trigger.
Meyer said the hunter who had been shot was a World War II veteran who had earned a medal in the war.
"I knew he didn't get that for standing in the chow line," Meyer said. "I thought, 'how could this happen?'"
Then another incident took place in which two hunters were climbing up a steep hill. One hunter reached down with his rifle and the other grabbed it to be pulled up. The gun went off killing the man.
Many other incidents took place and they all bothered Meyer.
Meyer said when Interstate 91 first went in, people flocked north.
"You couldn't find a place to park," Meyer said.
And often they weren't skilled hunters or woods-wise.
"They'd come up 91 and had no idea," Meyer said. "We were having so many problems. It was a madhouse."
The 1st Class
There was no hunter safety — later changed to hunter education — classes at the time, so Meyer adopted the text from a National Rifle Association hunter safety class and started his own.
"There was a workbook but no test," he said. "I started teaching that and I wrote a test. It seemed to be working out pretty good."
When the state launched a course, he became one of the original instructors.
"I taught a course before the state ever had one," Meyer said. "I've been certified by the state for 50 years. I was one of the original instructors."
He said a lot has changed over the years but one difference is the students. When he started it was mostly kids from farms and rural areas taking the class. They came with some level of firearm knowledge and outdoor skills built-in.
Today, he said he sees a lot more kids from the city taking the class. Many of them had never seen a gun let alone fired one.
Another change is the number of hunters, which continues to dwindle as societal changes mean fewer hunters.
"The hunters we have now seem to be better oriented to the outdoors," Meyer said. "We don't have as many people just out roaming around in the woods."
But that doesn't mean hunters can't step up and continue to carry on the traditions of hunting and conservation.
He said hunters need to maintain the sense of hunting as a heritage for wildlife and nature.
"We need to be responsible," he said. "We need to take care of it."
Honored
Today, everywhere Meyer goes, people recognize him.
He was always a popular figure in Guilford.
In addition to his military service, Meyer was chief of police in Vernon for 14 years, active in the American Legion, and was named the Guilford Citizen of the Year in 2007 and was honored by the Vermont Legislature for his community leadership.
Even more people will now know his name after the Vermont Department of Fish & Wildlife chose Meyer to receive the first-ever Lifetime Achievement Award, honoring Meyer for "outstanding, significant contributions to the Vermont Hunter Education Program."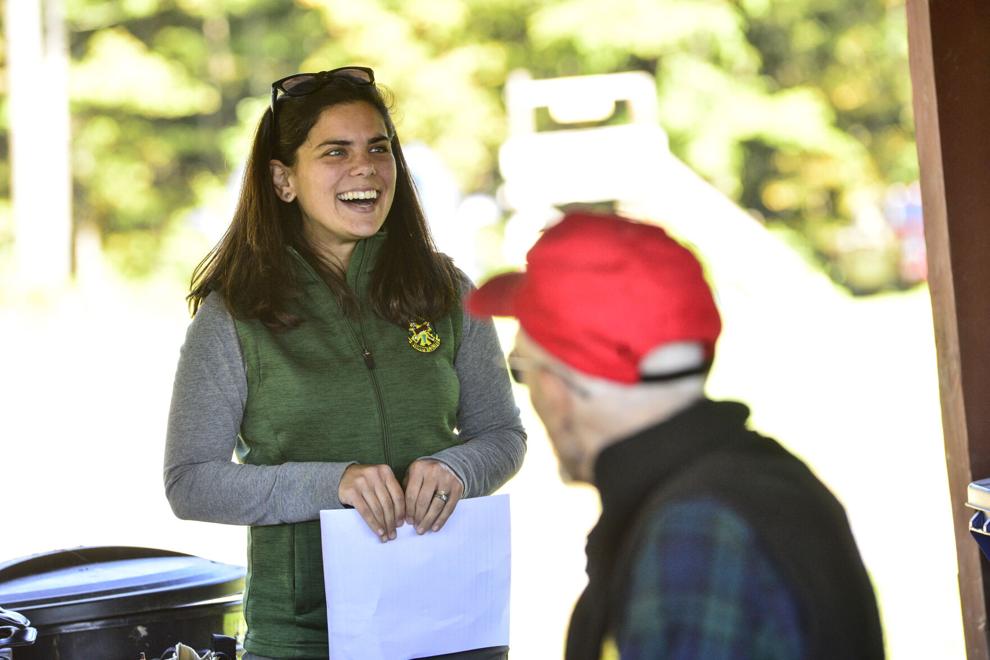 Nicole Meier, the Hunter Education and Outreach Specialist with the Vermont Fish & Wildlife Department, presented Meyer with the honor recently at Sportsmen Inc. in Guilford, an outdoor club he has belonged to "forever."
Meier told the crowd that the honor has been developed to honor a volunteer, "if there is a volunteer deemed worthy of this recognition," and Meyer was the unanimous choice to be honored with the first one.
"Our staff unanimously decided to grant this highest honor to Herb Meyer," Meier said.
Meier said the state's hunter education program "borrowed heavily from what Herb created," and he played a role in establishing the standards. As chief instructor, he has continued to provide input and, recently, edited the new firearm exam.
Meier called Meyer a role model and active mentor for new instructors.
"Herb's co-instructors admire and respect him," Meier said. "His low-key demeanor and deep knowledge of hunting and firearm safety is a winning combination. Generations of hunters come to his classes because they know he delivers the highest quality of instruction."
Meyer said the ceremony and honor bestowed upon him was "a moment I shan't forget."
Hospice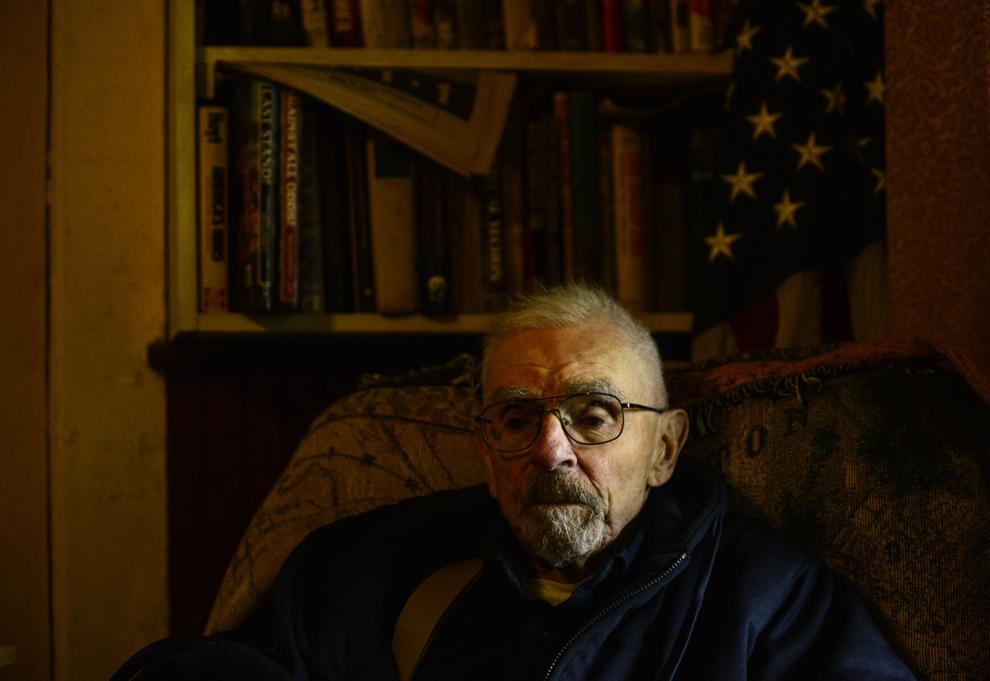 Sady, Meyer has likely taught his last hunter education class.
About a year and a half ago Meyer was diagnosed with Stage 4 lung cancer. Doctors removed most of his left lung but six months later they found cancer in his right lung and said it was inoperable
He has been in hospice since June.
"I'm somewhere in the last stages at this point," he said. "I don't have a long time to go."
He said people have been reaching out and some of the comments he has received have been very meaningful.
No accidents
Meyer is adamant that there is no such thing as a hunting accident.
He said that if a gun discharges, "It's no accident at all."
His point is that every shooting can be prevented by people following smart and safe gun handling rules.
Meyer said he really enjoys teaching the classes, but he remembered one time he lost the joy.
Meyer recounted a hunting incident that really bothered him.
In 2005, a Massachusetts man shot another man who was picking berries after mistaking him for a bear in Whitingham. Meyer said he had to give testimony about hunter education teaching to the state's attorney's office as they investigated the incident.
Meyer said the incident really bothered him.
"I did not teach a class for a year," Meyer said.
A secret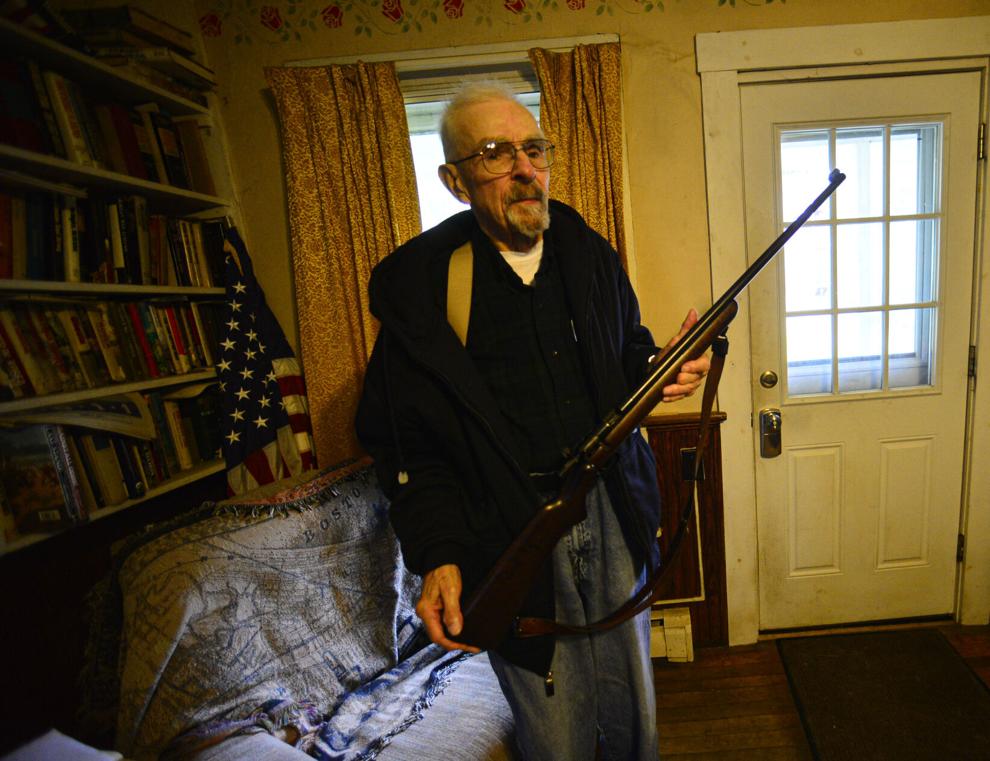 For a man who has trained thousands of Vermont's hunters, he has a little secret.
"I'm a terrible hunter," Meyer said. "I love to go hunting. I'll go out there and follow the deer around and observe — I love being out in the woods. But, I'm not really a hunter. I don't care whether I get anything or not."