BRATTLEBORO — Vermont's Harris Hill Ski Jump is canceling its February 2021 competition due to the COVID-19 pandemic and turning its attention to planning for its centennial in 2022.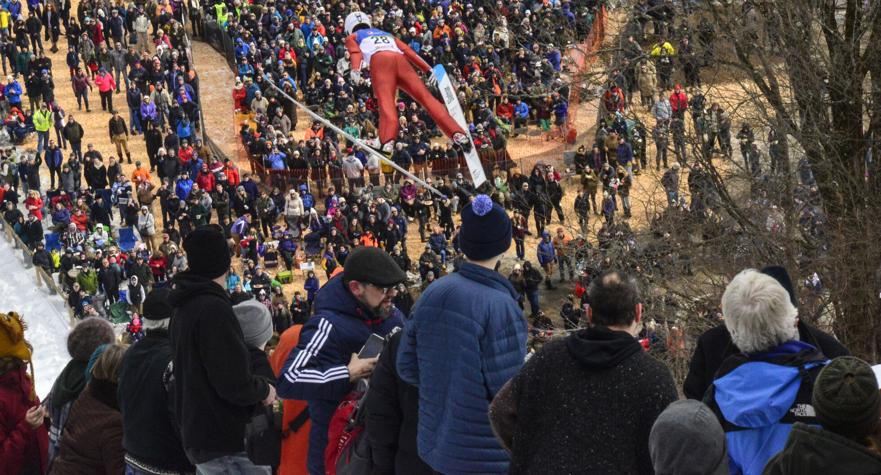 "We considered the enormous health risks to the jumpers, coaches and judges coming from around the country and overseas," event co-directors Kate McGinn and Liz Richards said in a statement Tuesday night. "Those risks would extend to the hundreds of volunteers who staff the competition and the thousands of spectators who come from all over New England."
Since its start in 1922, the event has attracted ski jumpers from North America and Europe who leap off a 90-meter hill that is New England's only Olympic-size venue and one of six of its size in the country, according to event organizers.
"Planning for an event of this scope would normally start this month, but we feel that it would be irresponsible to begin efforts based upon hope that a vaccine would render everyone safe in time," McGinn and Richards said.
The event has been canceled only 10 times in its history, either for lack of snow, World War II or, most recently, to rebuild the hill to international competition standards.