PHOTOS: Backyard sugaring
As winter gives way to spring in Vermont, a faint smell of wood smoke and sugar flows through the air as many area residents carry on a backyard maple sugaring tradition that has been passed on through the generations.
Peter Gould, of Brattleboro, would normally help his son and his daughter's family at the Lilac Ridge Sugar House, in West Brattleboro, but since it was closed to the public he decided to sugar in his backyard.
Cooking over a small fire with two pots, Gould boils the sap that he collected from his property.
"I did this a couple of time about 25 years ago and forgot how much work it was," said Gould, an author, musician and activist. "It is great to be outside and this will taste great on my waffles."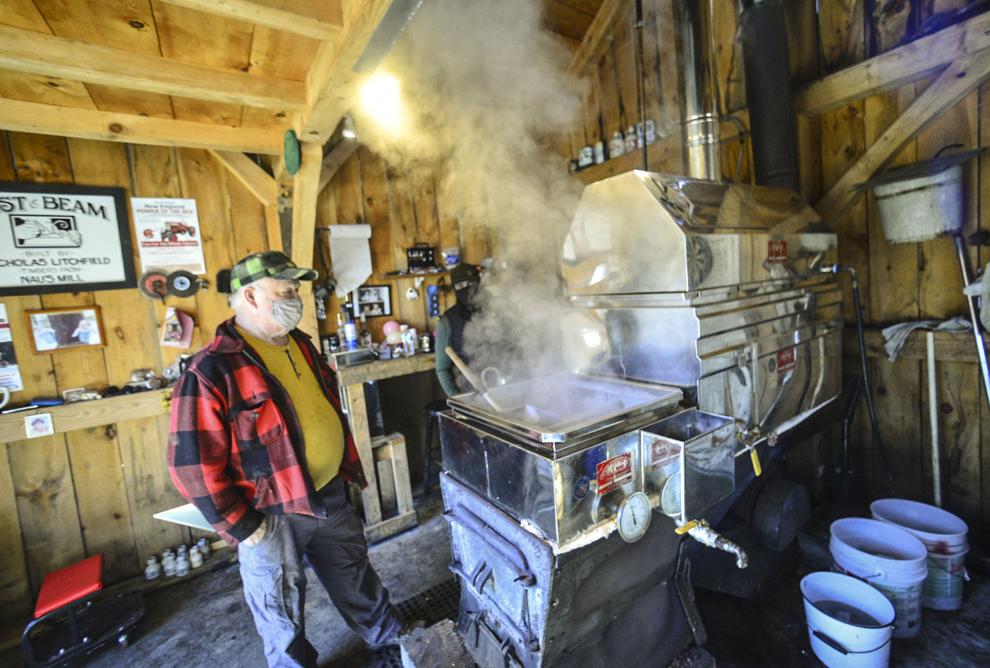 Bob Litchfield, from Newfane, has been sugaring his whole life. He and his brother would help their father's friend in Brookline when they were teenagers. After he got out of the service in 1972 he started up his own little operation in his garage and hasn't stopped since.
Litchfield built his current sugar building when his wife died and moved his operation from the garage into this new space in 2008. Typically, he and some friends boil around 50 to 60 gallons of syrup a year.
"Come spring time, it gives me something to do. I prep for it all year round with cutting wood, checking the lines and cleaning and sanitizing the shack and pans," Litchfield said. "Keeps me busy. I really enjoy when we have an open sugar house and people get to come and learn how their syrup on pancakes are made."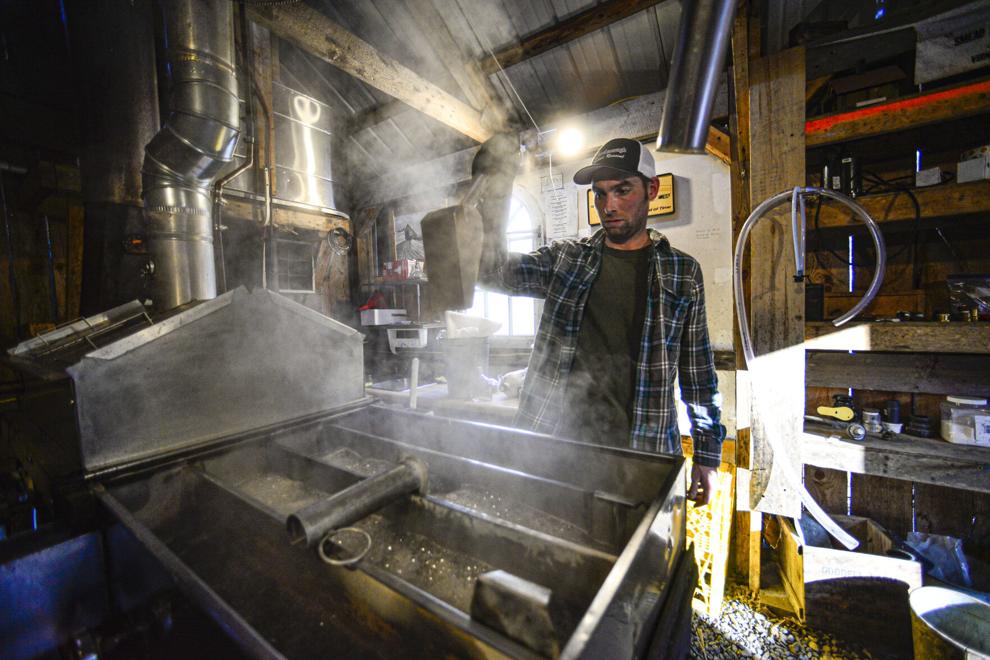 In a sugar shack in Vernon, Zach Clark, of Brattleboro, sugars in his father's backyard. The operation is housed in a rustic shack that has a deep history of sugaring that has been passed down through the family.
This was the first time in nearly seven years that Clark fired up the boiler after the death of a few family members that would help him out. During that seven years, Clark would help other sugar makers with their batches.
"I've been sugaring for 20 years, I enjoy it for the end result and just being outdoors," Clark said. "My setup is a 2/6 leader evaporator drop flue rear pan with 120 taps out this year."