BRATTLEBORO — Becca Balint of Brattleboro won the Democratic nomination for the U.S. House of Representatives in Tuesday's Vermont primary elections.
Balint, the state Senate President Pro Tem, received nearly 60 percent of the vote, the Vermont Secretary of State's office reported Wednesday morning. Lieutenant Governor Molly Gray received 36 percent, with Louis Meyers trailing with just under 2 percent.
Balint could become the first woman and the first openly gay person to represent the state in Congress.
"Look at what we've done tonight, look at what we've done for the first time," Balint said during a victory speech at Harmony Lot in front of a large crowd of supporters Tuesday night. "For the first time in the history of Vermont, it looks like a woman and a member of the LGBTQ community is probably going to go to Congress. It's finally our time, it's finally our time."
Balint will face Liam Madden of Bellows Falls, who won the Republican nomination for U.S. House, in the November general election. In deep-blue Vermont, it's likely the Democratic candidate will also clinch the general election. A win by Balint, who is white, would help erase what some consider to be the blot on the liberal state's reputation of only being represented by white men.
"I've had people at every step on this campaign say, 'Are you sure you're up for this? Are you sure you can do this? You know, Congress isn't like the legislature,'" Balint said during her victory speech.
"I am a scrappy, little broad. And yes, I can do this. And I will carry your hopes and your fears and your wishes with me. I will stay rooted in our communities. And I will fight and fight and fight for the most vulnerable among us. And I will be able to do it because I know you're gonna be right there with me. We have to do this for climate justice, for universal health care for livable wages, for reproductive rights, for the safety of our queer and trans people in our communities. For racial equity, for common sense gun laws, for a nation as good as its promise."
PHOTOS: Big night Becca Balint
Her chief competition in the race, Gray, called to concede at 8:40 p.m.
"I can say that while my disappointment is profound, so too is my gratitude for this opportunity. This was a tough race with deeply qualified candidates making their case to Vermonters," Gray said. "If someone had told me years ago that running for Congress was something that a farm kid from Newbury could do, I wouldn't have believed it. I look forward to continuing to serve Vermonters throughout the remainder of my term as Lt. Governor and I remain deeply thankful for the opportunity to serve this state I love so much."
Balint won by a large margin in her hometown of Brattleboro, also winning Bennington and Manchester.
The decision capped a months-long race for the nomination, following U.S. Sen. Patrick Leahy's decision to retire and U.S. Rep. Peter Welch's pursuit of Leahy's senate seat.
Balint garnered support from the progressive wing of the state party, including the independent Sen. Bernie Sanders, and national progressive leaders such as Rep. Pramila Jayapal of Washington, chair of the Congressional Progressive Caucus. Balint had campaigned with Sanders late last month.
Gray was a more centrist candidate who was supported by the state's Democratic establishment, including Leahy and former governors Howard Dean and Madeleine Kunin.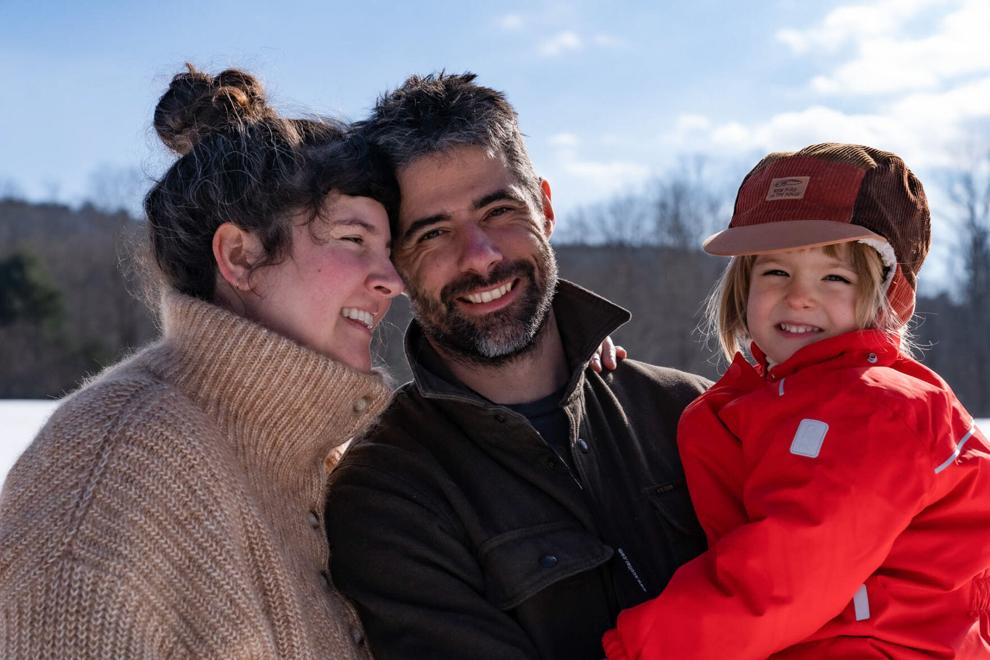 Madden, a Marine Corps veteran who describes himself as a non-traditional candidate, won the GOP primary for U.S. House, defeating Ericka Redic of Burlington and Anya Tynio of Charletson.
Madden says he's an independent, and has said he considered declining the nomination if he won — until he learned that would allow the party to choose a replacement for the November ballot.
"I feel excited and honored to be given such a sacred responsibility to bring more representation to those of us who recognize the failures in limitations of the two-party system," Madden said. "My plans are to connect with and organize the groundswell of volunteers who are reaching out to my campaign, to connect with more voters across the state, and to explain the main differences between my opponent and me."
On Wednesday, Balint released a statement thanking her hometown and county supporters.
"I am so grateful for all the support I've had from Windham County over the years," Balint said. "It was so wonderful to feel that same strong support in this race. I can't thank my hometown voters and my Windham County constituents enough for believing in me and powering me through to victory in this historic race. I loved celebrating with the hometown crowd last night when the election returns came in. Such a meaningful night for me and my family, which was made even more special when Mike Pieciak (also from Brattleboro, who won the Democratic nomination for state treasurer Tuesday) came down to celebrate with us. We are both so proud that our roots are in southern Vermont."
The Associated Press contributed to this report.