BRATTLEBORO — Under a contract with the state, a new clinic at Brattleboro Memorial Hospital is getting COVID-19 vaccines to older community members.
"It's kind of a relief," Helen Robb said Wednesday in the observation room, where a nurse is on standby to see if patients are having adverse reactions.
"It truly is a relief," said Charlie Robb, her husband.
Helen and Robb own the Robb Family Farm in Brattleboro. They were one of the first few community members to get shots at BMH as part of the state's next round of vaccinations focused on Vermonters who are 75 and older.
Eilidh Pederson, chief operating officer at BMH, said hospital staff administered vaccinations to those in the health care field in the initial phase. The new clinic is open from 9 a.m. to 5:30 p.m. Monday, Tuesday, Wednesday and Saturday.
February is "pretty much booked" but the state will soon be opening slots for March and beyond, Pederson said. Appointments are made by visiting healthvermont.gov/myvaccine or calling 855-722-7878.
The clinic is set up to administer 160 doses of the vaccine each day, a number which Pederson said is based on demographics for the community. She anticipates more shots could be given if more doses come to Vermont from the federal government.
Hospital staff who run the clinic have training for administering vaccines, Pederson said. Mark Stevens serves as the clinic manager.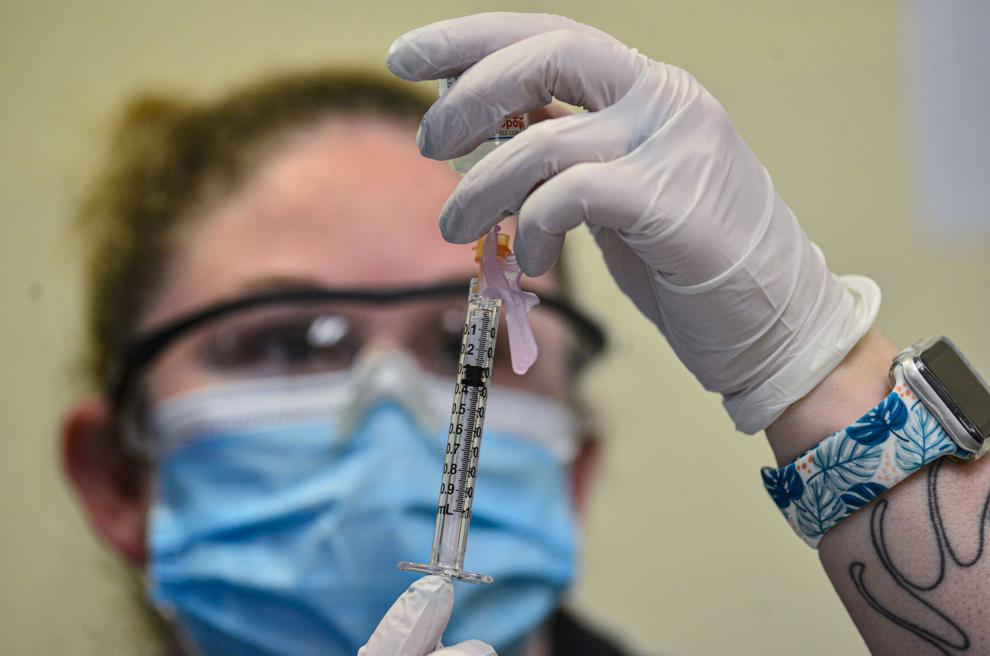 Three to four staff members give shots each day and one registered nurse acts as an observer afterwards. Patients are watched after the shot for 15 to 30 minutes depending on their health conditions, Pederson said.
It's rare for someone to have an adverse reaction, she said, but emergency services are nearby. One reaction to look out for is dizziness, which would prompt staff to have a patient lie down and be evaluated.
Two staff members help people register, as their information is kept in a registry to track who's been vaccinated. On the day of their first dose, patients book another appointment for their next and final dose.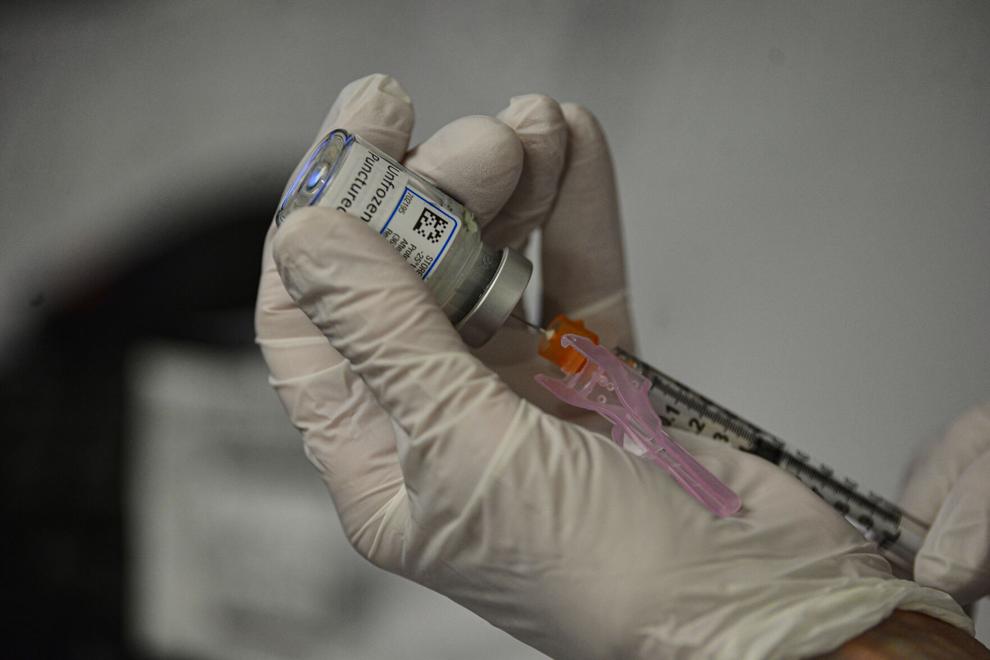 "We don't want to miss anyone getting scheduled for their second shot," Pederson said.
Helen described being "apprehensive as the next person" about getting the new vaccines.
"But I think we can see the light at the end of the tunnel," she said, walking in a hallway on the way to getting her shot.
Like everyone else, she said, it's been difficult keeping distance from family, and a gift shop is her family's livelihood. The shop has stayed opened and the family partnered with Harvest Hosts, which brought visitors to stay on their property.
Host locations must provide a spot for an RV to park for free but the visitors have to buy products from the host. Helen said the family also made picnic tables and firepits available.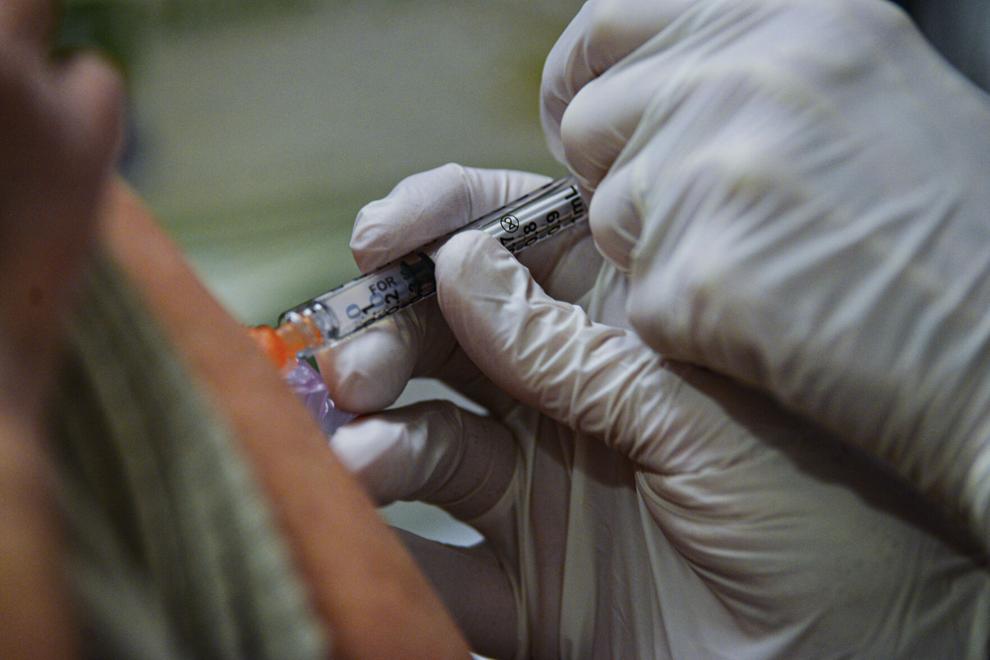 From June until the end of October, they had 125 guests.
"It made a miserable summer nice," Helen said.
Her hope is to start getting back to a more normal state of affairs soon.
"Herd immunity is important," Helen said, adding that the family knows that from when cows would get dysentery.
She said everyone needs to work together to end the pandemic.
Charlie said if having the couple's photo in the newspaper will inspire people to get the vaccine then it's a good thing.
Another Brattleboro clinic is being run by the Vermont Department of Health on Mondays at the Veterans of Foreign Wars Carl M. Dessaint Post 103, at 40 Black Mountain Road, on Mondays and some Thursdays. Pederson said the site serves about 150 patients each day.