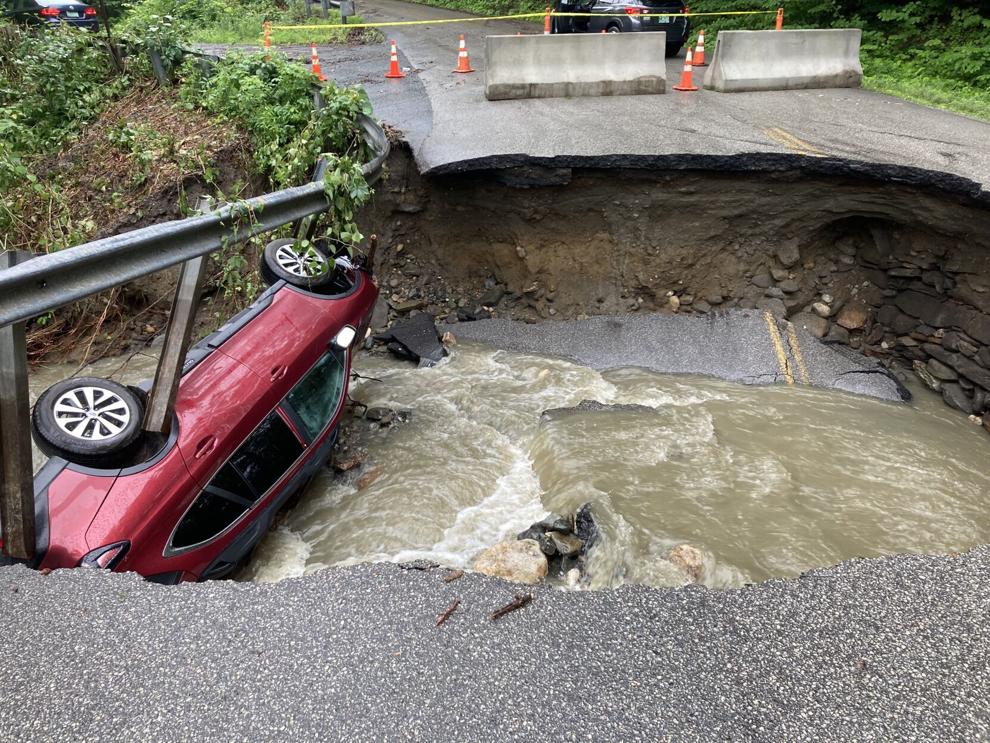 BRATTLEBORO — Emergency calls came rushing in Saturday for flooded basements, washed-out roadways and other weather-related issues, the Brattleboro Fire Department reported today.
"Things are getting better," Assistant Chief Charles Keir III said Sunday morning. The Brattleboro Department of Public Works was "working overnight to get roadways back up. But other than some localized flooding, most of the weather damage was in the matter of washed-out driveways or roadways."
A bridge at Hinesburg and Melchen roads was completely washed out, Keir said.
"Obviously it was a busy night," he said. "We've been responding to a lot of flooded basements."
Occupants in a vehicle overturned in the water at the bridge at Hinesburg and Melchen roads were able to escape the vehicle, Public Works Director Steve Barrett said.
Calls started coming in at about at about 7:34 p.m. Saturday, according to a statement from the department. The Fire Department, the Brattleboro Police Department and Public Works personnel responded to incidents.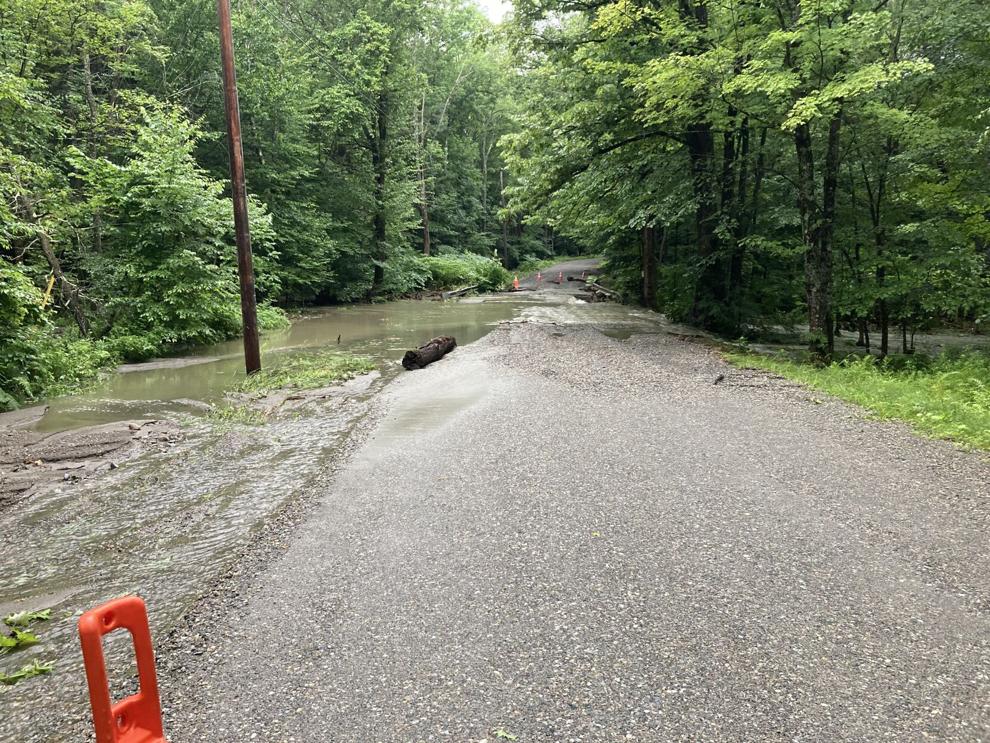 The Fire Department said that, during Saturday afternoon and early evening, the Brattleboro area received about 2.5 inches of rainfall, which along with already saturated grounds, caused localized flooding.
"Much of the flooding was in the West Brattleboro area, however, parts of the downtown area also saw overrun storm drains and standing water," the department said in its statement.
Early Sunday afternoon, Barrett said town received about 4 inches of rainfall overall. At the time, his crews were conducting damage assessment.
Roads closed for repairs because of water-related damage included Hinesburg Road at Melchen Road, Crosby Street and Bonnyvale Road from Western Avenue to Mather Road.
As of Sunday morning, there was no expectation that there would need to be evacuations of residents from their homes.
No injuries were reported among town personnel or residents.
This story was updated with more information at 11:49 a.m., Sunday, July 18, 2021.