BRATTLEBORO — Local activists and concerned citizens joined many others throughout the state and nation in calling for every vote to be counted as they awaited the results of the contentious presidential election.
Abby Mnookin, one of the organizers, estimated more than 100 people showed up for Wednesday's rally. The event began on the Common and ended with a march downtown.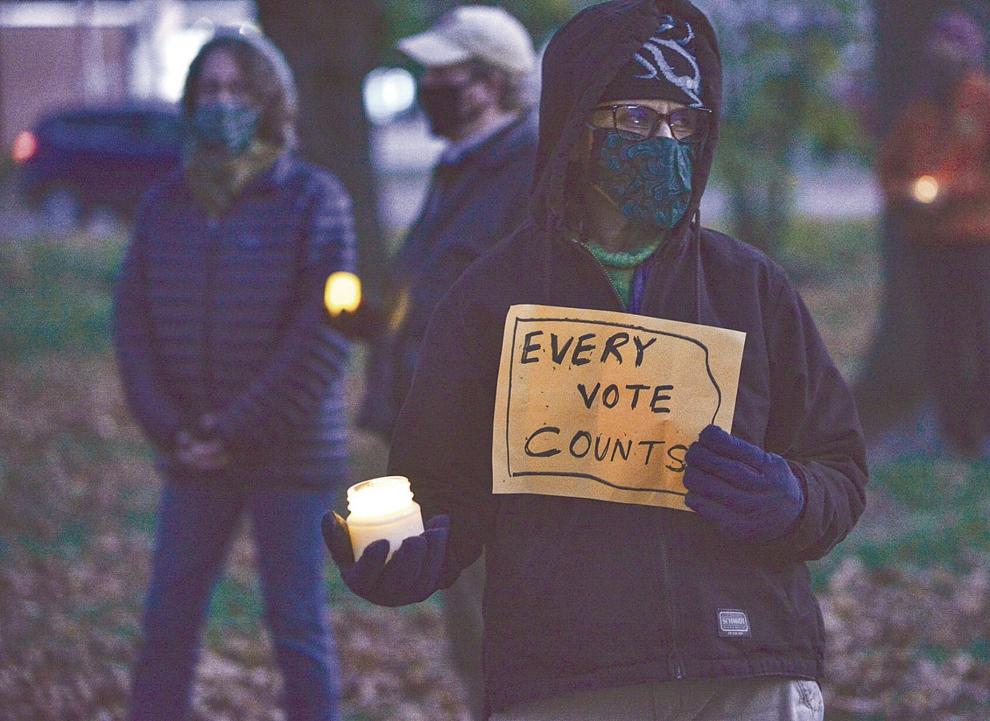 Initially, organizers expected more of a turnout. But as the results continued coming in, they saw less concern within the community about the potential for dysfunction.
Such fears were explained in an event description.
"With every tweet and refusal to commit to accepting the legitimate results of the 2020 election, '45' seeks to stoke chaos and fear," organizers wrote. "But we will be ready — if '45' tries to steal the election or prevent every vote from being counted, Protect the Results will activate nationwide mobilizations to demand that all the votes are counted and for the peaceful transition of power."
The local rally was organized by 350 Brattleboro, 350VT, Lost River Racial Justice and their allies. It was designed to be "peaceful, nonviolent and nonprovocative."
"Our sincere hope is that every vote gets counted (even if it takes days or weeks) and that both presidential candidates accept the results of the election," the event description states.
Attendees were told to wear masks and observe other COVID-19 safety precautions. They were asked to bring their own candle or light. And they were advised to wear something warm, as the event involved standing for speeches and songs in the cold as the night became darker, followed by a march.
The rally started with Jessica Dolan, acknowledging that the land hosting the community originally belonged to indigenous people. Lissa Schneckenburger sang "Labor On," an original composition. Lisa Newell provided a somatic exercise, telling attendees, "This community is really strong. We can lean on each other."
Sonia Silbert of 350Vermont and 350 Brattleboro said the national Protect the Results coalition is made up of 150 different groups.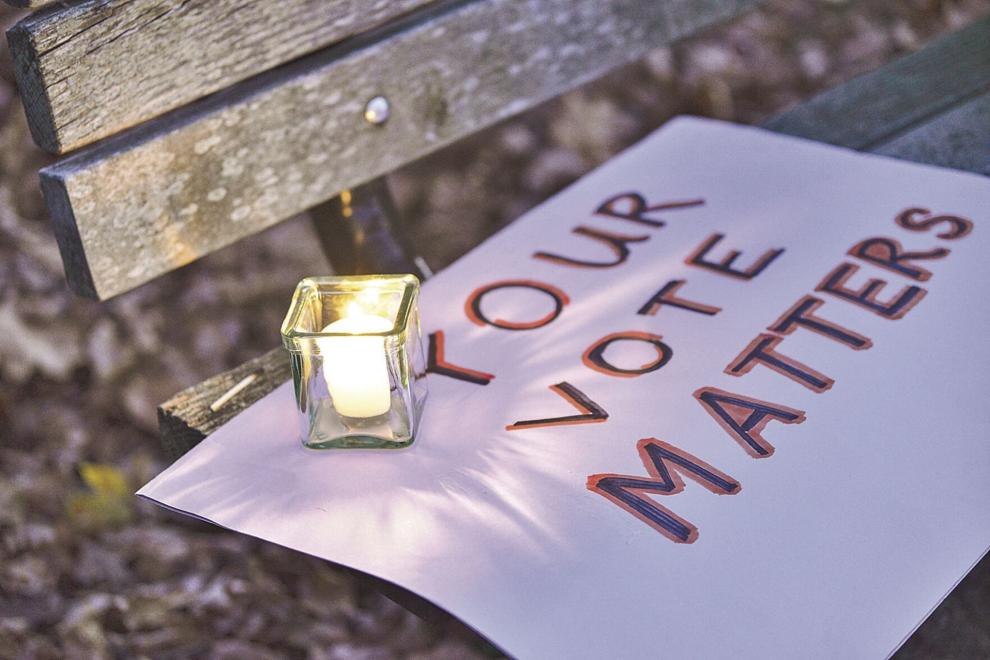 "They're like, the process is working — votes are being counted," Silbert said to cheers from the crowd, laughing that they had to applaud that news. "So we have to stay vigilant. We have to stay determined. We have to make sure that it continues to happen."
Silbert said at the same time, known incidents of voter suppression have occurred — on individual and systemic levels. She expressed gratitude for poll workers ensuring that every vote is counted but disappointment with the high number of voters supporting Donald Trump.
"I think this election," she said, "shows how much work we have to do as a country, as a state, as a community."
Rep. Emilie Kornheiser, D-Windham-2-1, described feeling "really raw tonight."
"And when I feel raw," she said, "I remember that we have been through hard times before. Our parents have, our grandparents have, our great grandparents have, and we have survived it."
In recalling those experiences, Kornheiser said she finds lessons and tools to continue to fight for what she believes in.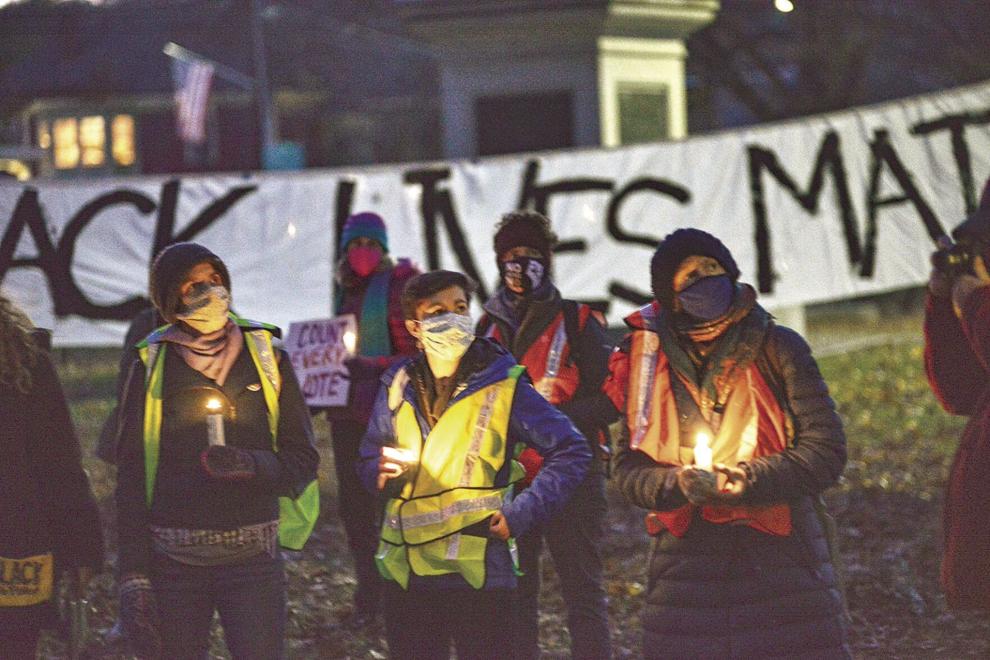 "When I look at the votes that have been counted already, I see some incredible points of light in the dark," she said. "We have elected a record number of women of color again this election cycle. We decriminalized low levels of drugs in Washington state. We have elected some incredibly progressive legislators who are going to Congress to fight on all of our behalf. And here in Vermont, we have elected the first out-trans representative. We have elected the first senator of color. And we have retained an incredible body of legislators who are committed to fighting on our behalf."
Kornheiser said no matter what happens in the Supreme Court, Vermont has protections in place for abortion. She noted that the state allows presently and formerly incarcerated residents to vote, and Vermonters have access to early voting and same-day voting.