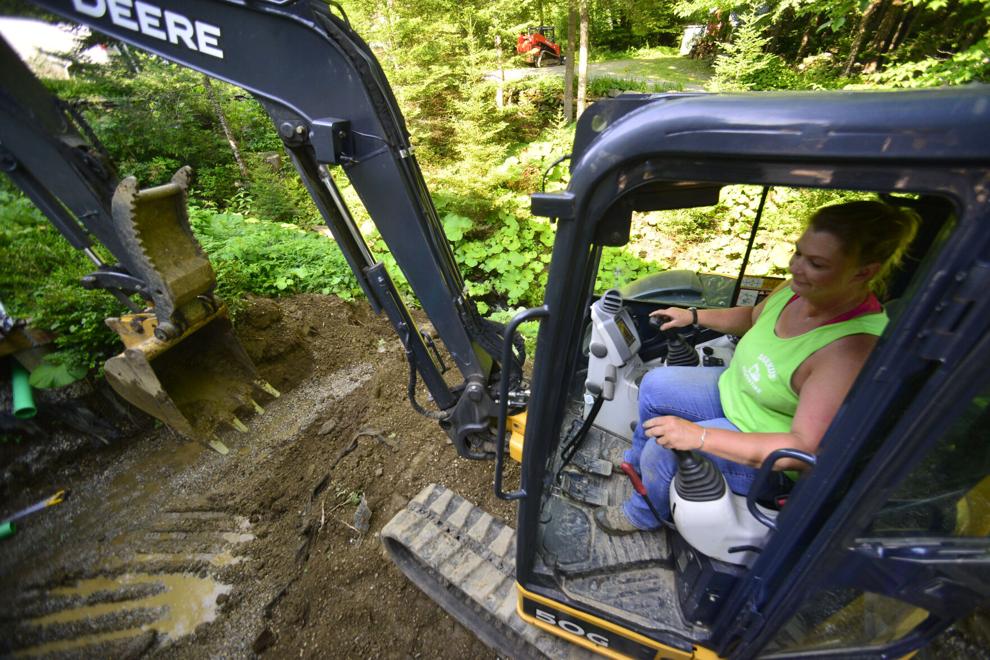 Booming demand. Contractors booked out for months. More jobs than people to do them.
That's the situation in the construction industry in Southern Vermont this summer, according to several people who work in the business.
"I'm 47, I've been doing this since I was 18, I've never seen the demand so high," said Brian Coon, a general contractor who also teaches the building trades at Southwest Tech in Bennington.
High demand and a lack of labor are affecting construction nationwide amid surging home prices and limited supply. According to Associated Builders and Contractors, spending on construction rose about 5 percent in 2020 — even as employment in the industry fell — because of increased material costs and a shift to more residential projects, especially for higher-end homes, among other factors.
The trade group estimated in March that the construction industry would need to add more than 400,000 jobs in 2021 to meet demand. But, as is the case economywide, finding enough workers is a challenge.
Sometimes overbooked, turning work away
Tara Lane, the office manager at Lane Plumbing & Heating in Wilmington, said the company has had to turn away work.
"It's very, very busy right now," she said. "There's a lot of new houses going in."
Lane Plumbing & Heating has five workers in the field, and could probably take on four more, she said.
"We have enough work where we could run all those guys," she said. "We're unable to take in all the jobs that we could be doing, because we don't have enough people to go out in the field."
Similarly, King's Electric in Vernon has seen a rise in demand and has a backlog of at least a couple months, according to office manager Heather Pike. "Everybody's scheduled out," she said. "It's actually very insane."
She said the company has had a hard time finding more electricians.
Because one project might require multiple contractors, the lack of availability can have indirect effects.
"Every contractor in Bennington, if you say, 'Hey, can you give me a week here or there,' they're like, 'I'm 3 months out,' " Coon said. Some, he added, are "already booked into next year."
Worker numbers down year over year
According to preliminary statistics from the U.S. Bureau of Labor Statistics, 14,000 people worked in Vermont's construction industry in June, compared to 15,100 in June 2019.
Within that workforce, the demand for housing has pulled some workers from road work into home-building, said Richard Wobby Jr., executive vice president of the Associated General Contractors of Vermont. "What we're actually seeing is a shift."
Meanwhile, rising materials costs have driven up the price tag for construction.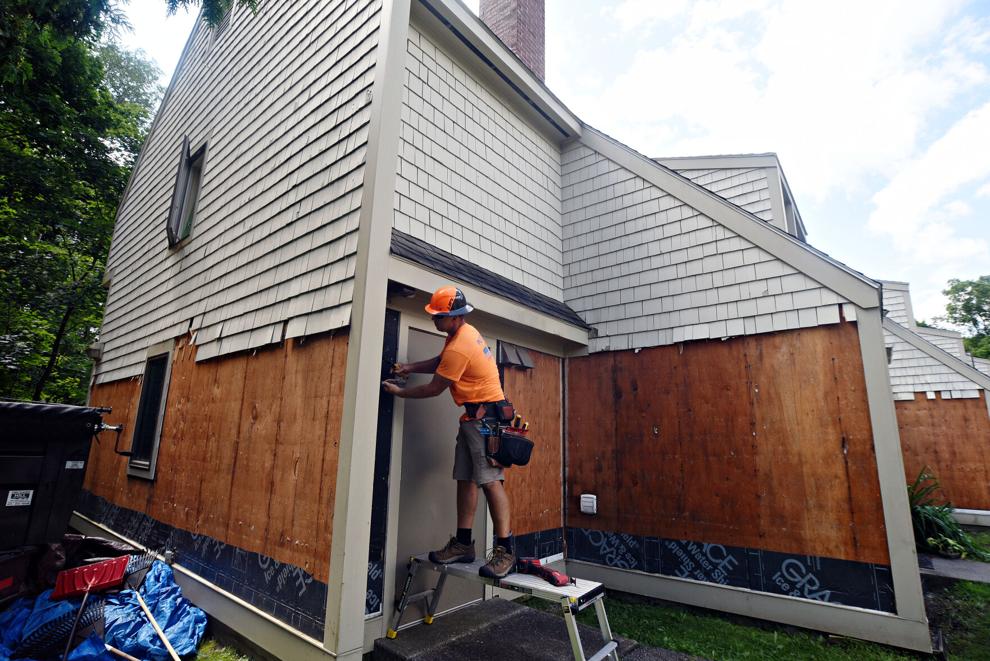 Lane said she hears that some local homeowners are putting off projects like additions or new roofs, unless they have enough money to absorb the extra costs.
Coon said people are spending "ridiculous money" on projects compared to what they would have cost previously.
"Something's gotta change, with the cost of the materials and how much people are spending," he said. "... Down the road, is that $200,000 addition still gonna appraise for 200,000?"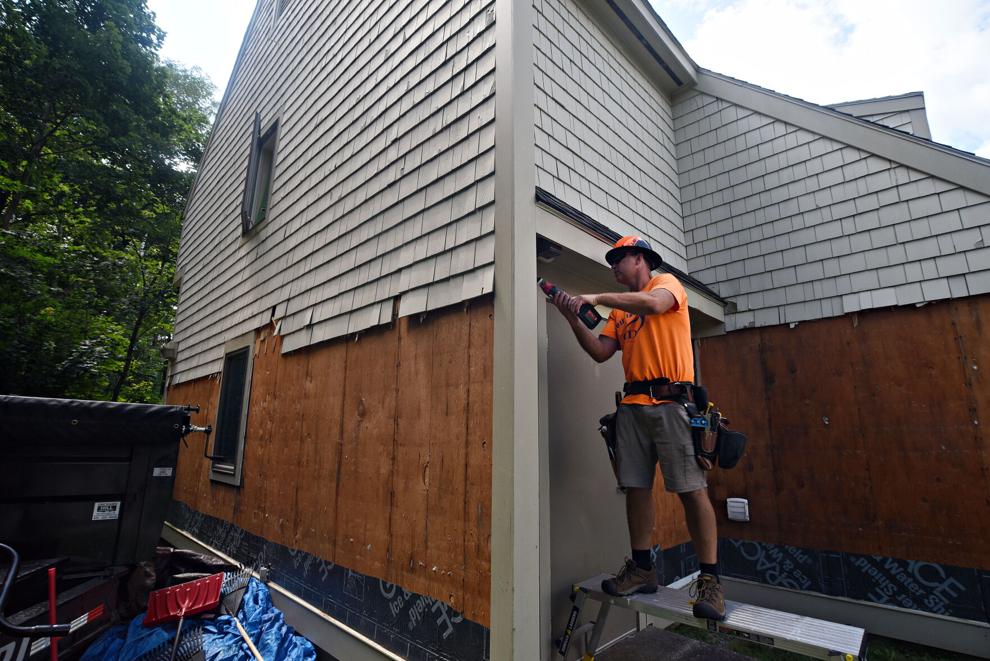 Shortage is nothing new
A shortage of qualified tradespeople is nothing new, Coon said. For a long time, he said, the building trades were looked down on, and young people were steered instead toward fields like tech.
But he thinks that has started to turn around, as more people have realized they offer well-paid, high-skilled, in-demand jobs that don't require a four-year degree and the debt that often comes with it.
"My enrollment has leapt way up in the last two or three years," he said.
Wobby said he's seen the same thing. He added that it's important for the industry to develop its workforce by creating clear paths for advancement. "If you go out there and start digging holes today, inside of six months I should be able to show you the pathway to being a foreman," he said.
For her part, Lane said more young women should be encouraged to enter the trades.
"I am a very skilled laborer. I enjoy it immensely," she said. "So I think it's about the opportunity."