In a scene that has tragically played out across the United States yearly, a Christmas tree starts a fire inside a building, but this scenario created by the Bellows Falls and North Walpole fire departments was just a training exercise to prepare firefighters for real-world events.
Bellows Falls Fire Chief Shaun McGinnis helped orchestrate a live-fire training at an abandoned building that allowed the fire to be controlled by members of his department while the training was playing out.
PHOTOS: Turning on the heat for training
Before the call went out to a team of firefighters that was staged at a local fire department, Bellows Falls Fire Department's Lt. Ben Masure and Deputy Tony James placed Christmas trees into an elevator shaft and other parts of the building. Then the call went out that a person was "trapped" in the building.
McGinnis talked about the training that he and his team were running.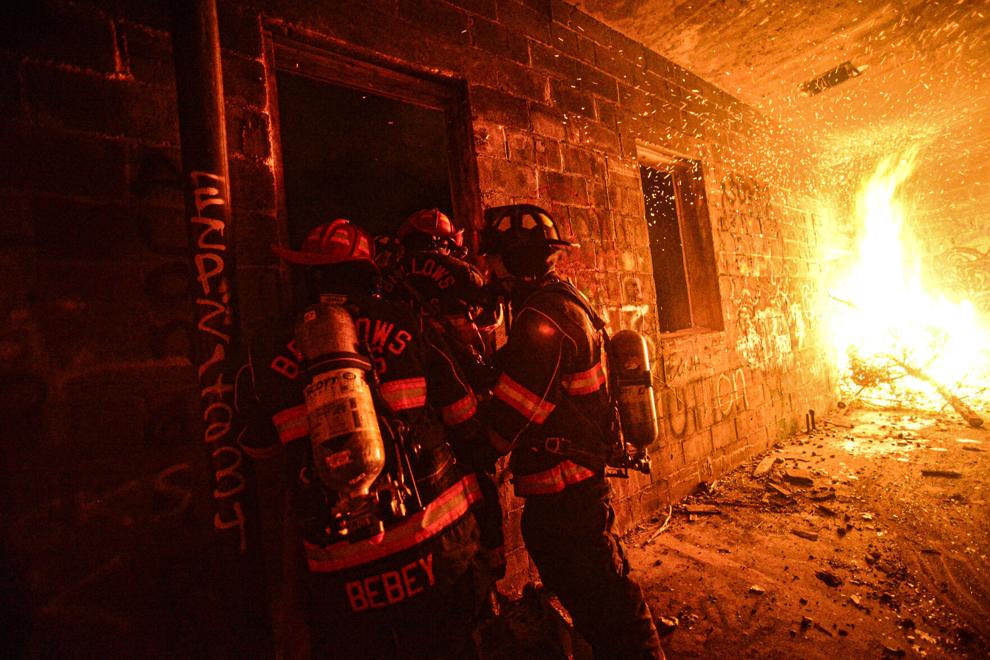 "A subject was trapped on the second floor, the crew went in to rescue them and then we had a firefighter unintentionally get lost, which caused a mayday situation where we had the Rapid Intervention Team to go in to rescue that firefighter off the third floor."
With flames reaching the ceiling as rooms filled with smoke, firefighters climbed through the window and navigated through the building to find the trapped subject and the missing firefighter.
"The idea is to try to make it as real as possible so everyone can hone in their skills," McGinnis said. "It is nice; there is nothing like training in the real thing, to have real smoke and real fire. A little bit of heat is a super benefit to the younger guys."
The trees that were used in the training were collected by the Bellows Falls Fire Department Association, which picks up the trees every year that are left on curbsides around town.
McGinnis mentioned that another benefit of the training is not just helping out one department, but learning the capabilities of other departments in the area.
As some departments are filling their ranks with younger members, getting enough recruits remains a major issue with many local departments in Vermont and New Hampshire.
"It doesn't matter if you are a resident of Bellows Falls or Rockingham, if anyone sees this and thinks they want to get into the fire service, especially volunteer departments, they are hurting for people all around the state," said McGinnis.