MONTPELIER — Saying the state is "at a tipping point" for controlling of the COVID-19 pandemic and keeping schools and businesses open, Vermont is prohibiting multi-family parties and gatherings, shutting down bars and social clubs after Saturday night, and pausing recreational youth sports leagues, Gov. Phil Scott said.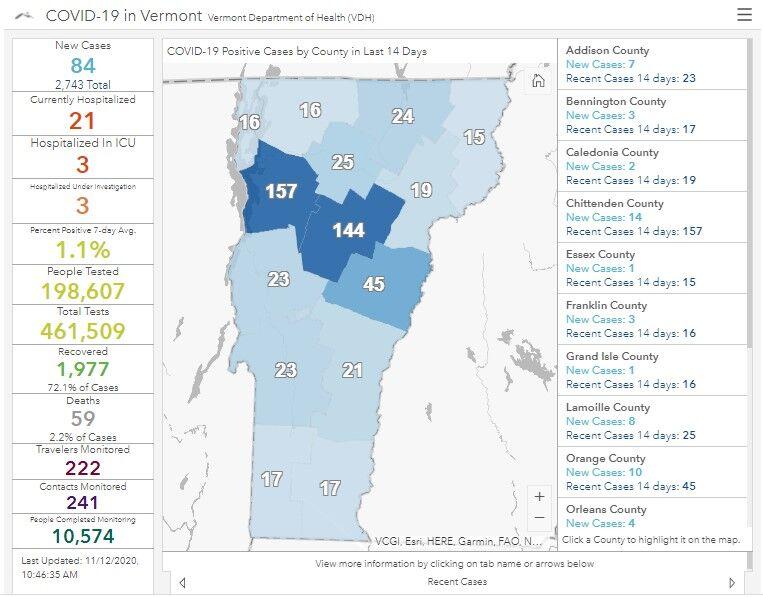 Returning college students must quarantine for 14 days, or seven days without symptoms and a negative PCR test.
"I want to be clear we're in a new phase on this pandemic. The days of very low risk are over," Scott said in outlining the new restrictions.
The Vermont Department of Health reported another 84 confirmed cases of COVID-19 on Friday. That's down from the record high of 109 cases reported Thursday.
According to the state's COVID-19 data dashboard, 21 Vermonters are hospitalized with the virus, and three of those are in intensive care units.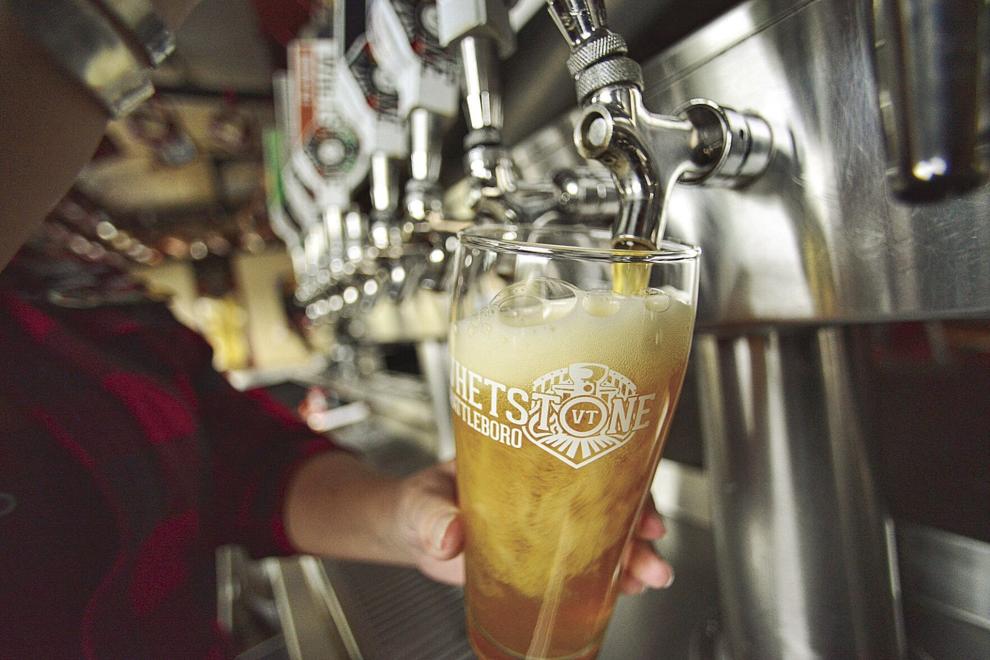 Bars will be ordered closed as of 10 p.m. Saturday, Scott said during his twice-weekly press conference on Friday.
"I know this is incredibly discouraging, especially because many of you have worked so hard and we've had much success for so long," Scott said. "But the fact is people are getting together, not being careful and letting their guard down, and that's why we are in this position today."
Scott said he took the actions based on data showing that social gatherings are where cases are growing. "We're targeting areas we see are problematic," he said.
The new requirements are on top of travel restrictions issued Tuesday ordering quarantines for persons traveling outside of the state, except for essential travel.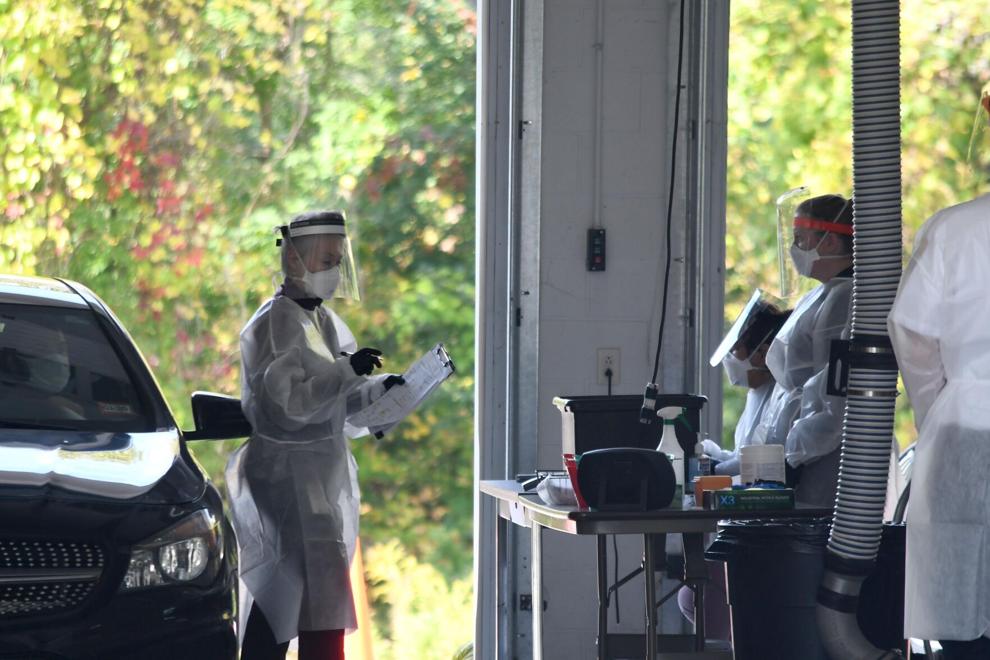 Scott and Dr. Mark Levine, the state's health commissioner, said data and contact tracing is showing that many new cases were transmitted about 12 days following Halloween parties, in addition to the outbreak traced to teams and families connected to Central Vermont Civic Center.
"Though we've been warning against these activities for weeks, they're still happening," Scott said. "We have no choice but to restrict social gatherings, whether in homes, bars or parking lots."
Additional restrictions announced by Scott on Friday include closing restaurants for in-person dining after 10 p.m. as of Saturday; requiring restaurants, museums, gyms and other customer-oriented establishments to keep a daily log of all who enter; and requiring telecommuting for all workers who can.
Schools may continue in-person learning, and Education Secretary Daniel French said the Agency of Education is not planning to pre-emptively return schools to remote learning following the Thanksgiving holiday. He said the department would monitor the situation, but he does not think a return to remote learning is in students' best interests at the moment.
Scott also made it mandatory for residents to cooperate with the state's contact tracers when they call seeking information. "We need people to be cooperative and honest when they call," Scott said.
Pausing youth sports outside Vermont Principals Association school sports was not an easy choice, Scott said.
"Admittedly this one is hard for me, because our kids are trying so hard, but it continues to be another opportunity for gatherings," Scott said. "As we move forward we'll look at this every week, and I hope youth sports will be one of the first things to reopen. ... I hope adults recognize the responsibility they have to help us slow the spread."
Scott also said he's sympathetic to bar owners who will have to close their businesses, and said that's an additional reason he's working to convince the Legislature's Joint Fiscal Committee to approve a proposal for $75 million in additional aid for businesses. That amount, he said, is "nowhere near enough," and he's spoken with the state's Congressional delegation about the need for more relief funding.
As for further restrictions: "Nothing's off the table," Scott said. "We'll react accordingly based on what we see."
Asked if additional restrictions on ski areas are possible, Scott said the administration would continue to monitor the situation before deciding whether to change its operating guidelines for the industry. Those include abiding by the state's quarantine rules and restricting the number of riders on ski lifts.
"We're at a tipping point. We still have an opportunity to get our arms around this alarming case growth. But we all have to step up and commit to following the health guidance … and limit our contacts as much as possible," Scott said.
"If we dig deep and double our efforts we can get this under control, and we must," he added. "Please, do your part, so we can get things back to where we were before."