WARDSBORO — A 31-year-old Wardsboro woman has been arrested and charged with the second degree murder of a Guilford woman she knew.
Vermont State Police said that Cara L. Rodrigues of Wardsboro would be arraigned Wednesday in Windham Superior Court in connection with the death of Emmy Bascom, 42, of Guilford.
Bascom's body was found at a log landing off Newfane Road Monday night, after police were called by a friend of Rodrigues, who had discovered the body. An autopsy performed Tuesday at the Vermont Chief Medical Examiner's office determined Bascom died of multiple sharp-force injuries to her neck and torso. Her death was ruled a homicide.
Rodrigues and Bascom were acquaintances, police said, and noted the pair had recently spent time together, including in Brattleboro early on Monday in Bascom's light-colored Chevrolet Suburban.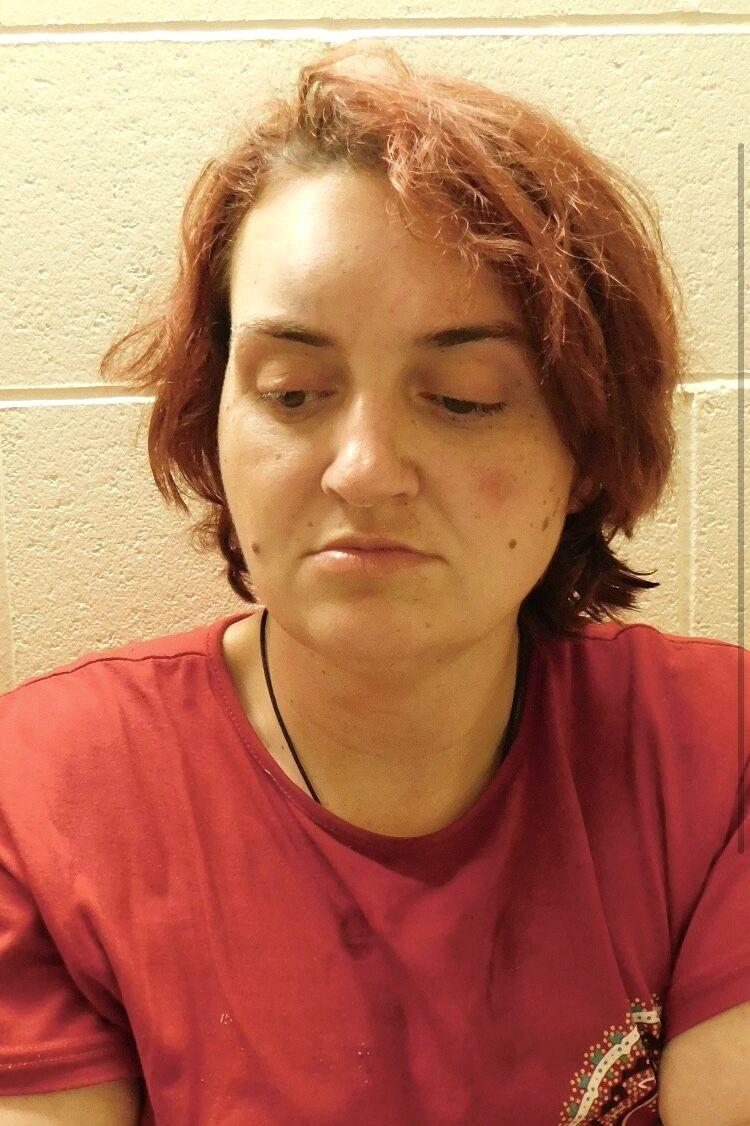 Police said they were already responding late Monday to Wardsboro to a report of a burglary at 180 Cushing Flats Road, which police later traced to Rodrigues thanks to surveillance cameras, when they got the call about the body.
Rodrigues is charged with a second burglary on 461 Galbraith Road as well, after a homeowner called police Monday night to report an unsettling encounter with a woman named "Cara."
Rodrigues was eventually discovered in another outbuilding at 461 Gailbraith Road, police said, and arrested at about 11:30 p.m.
PHOTOS: Death investigation in Wardsboro
Police discovered Bascom's Chevrolet Suburban parked in the middle of Newfane Road, and also found bloody clothing, which they traced to Rodrigues.
State police said the investigation into Bascom's death was "active and ongoing" and they asked for the public's help with information about Bascom and Rodrigues' whereabouts on Monday.
Police made an appeal for people who lived on Wacker, Townshend Dam Road, Newfane Road and Galbraith Road to check security devices for images of the women and the Chevrolet Suburban, particularly between 4 a.m. and 11:30 p.m.
Police said they did not know where or when Bascom was killed, and they said they had no motive for the killing.
Rodrigues has a criminal record, including heroin and fentanyl drug possession charges and drunk driving charges, with most incidents occurring in Brattleboro. She is a former resident of Brattleboro, according to earlier police press releases.
Police closed off a section of Newfane Road Tuesday as investigators searched for clues about the death of a woman, who at that point was not identified. Her body was found Monday evening off a logging road near the intersection with Wacker Road.
State police said they received a call Monday around 6:30 p.m., alerting them to the discovery of a body along the logging road, and police confirmed the death of an adult woman. The logging road was near the intersection of Newfane and Wacker Road, near South Wardsboro.
Earlier, a light-colored sport utility vehicle, which was later identified as belonging to the murder victim, was discovered nearby, and police investigators could be seen examining the vehicle, which had Vermont registration plates. It eventually was trucked away.
A large contingent of Vermont State Police investigators, and staff from the Vermont State Police major crime unit were gathered at the remote scene. Troopers in uniform, detectives in street clothes and investigators in green fatigues were clustered in different areas.
The body of the victim was taken to the Chief Medical Examiner's Office in Burlington for an autopsy.
Anyone who might have information that could assist investigators in this case is asked to call the Vermont State Police in Westminster at 802-722-4600. Tips also may be submitted anonymously online at http://vsp.vermont.gov/tipsubmit.
Participating in the investigation were the Vermont State Police, the Vermont State Police major crime unit and the Bureau of Criminal Investigation, as well as the crime scene search team.
Bob Audette and Kristopher Radder contributed to this report.