BRATTLEBORO — For those who miss the river views and outdoor dining or drinking experience at Whetstone Station Restaurant and Brewery, the WinterGarten — with clear, see-through vinyl walls and additional flame towers for warmth — will debut Friday.
"We're down to the wire," David Hiler, co-owner, said in an interview Sunday. "We definitely fought hard to make this happen."
Kevin Parry, local musician, will perform in the space from 4 to 7 p.m. Friday. The event marks the grand reopening of the Whetstone after the owners decided to offer only takeout during the holidays and at a time when they were worried about larger groups coming in.
At the time of the interview with Hiler, it was windy outside. He called staff members Bob Russ, executive chef, and Jamie Theriault, who handles maintenance at the Whetstone and other properties the owners run, "heroes" for getting the vinyl walls up.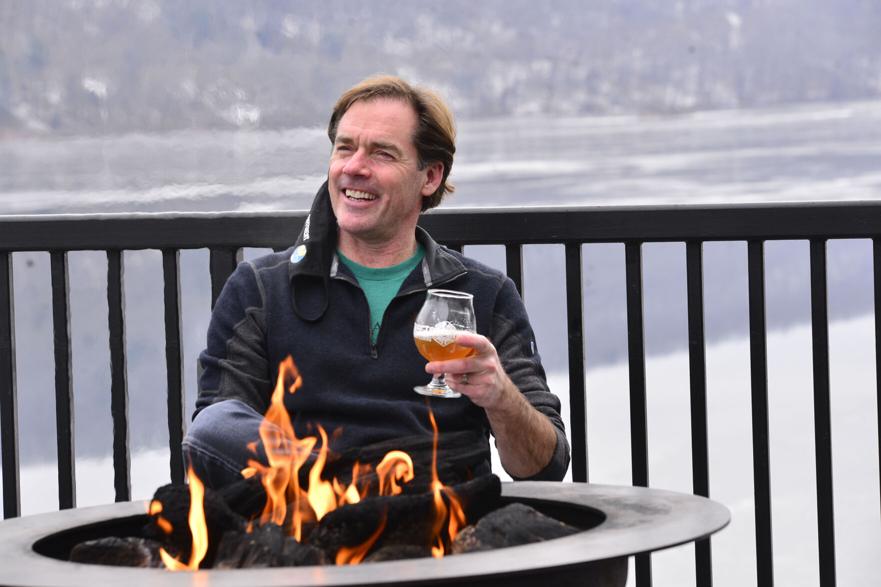 "They may lose a few fingers due to frostbite but they're making it happen," he said. "They've been great. They set aside the time to do it."
They wear sweatshirts inside the WinterGarten without the flame towers running, which gives Hiler hope that it will be warm enough. He described it as being "nice and cozy" but providing enough fresh air in the COVID-19 pandemic.
Five flame towers, protected from the wind by the new walls, will heat the space and new Whetstone fleece blankets will be available for purchase. Warm winter drinks also will be served.
Hiler said while the area can probably seat about 70 people with outdoor spacing rules for COVID-19, the restaurant will likely limit the number to 50. Sitting and standing at the bar will still be prohibited for now.
The full menu will be offered to customers in the WinterGarten, who can pick up their food and drinks downstairs in the restaurant. Socially distanced indoor dining also will be available.
The decision to temporarily stop indoor dining had to do with the owners feeling like they had lost their local crowd for a little while, Hiler said. He described being worried about larger groups, as they had been linked to outbreaks.
"We feel like we cater to couples and smaller groups and families that want to come in to have a bite and drink," Hiler said, "and we miss our Mug Club members."
Parry will be playing a new resonator guitar on Friday. Lately, he's been focused on playing the blues but he'll also dig into some of his "tried and true rock classics."
If Friday goes well, the hope is to offer more live music.
"We want to get back to seeing some of our local favorites playing some sets occasionally," Hiler said.
The Whetstone's hours will be from noon to 8 p.m. The WinterGarten will be open as weather permits.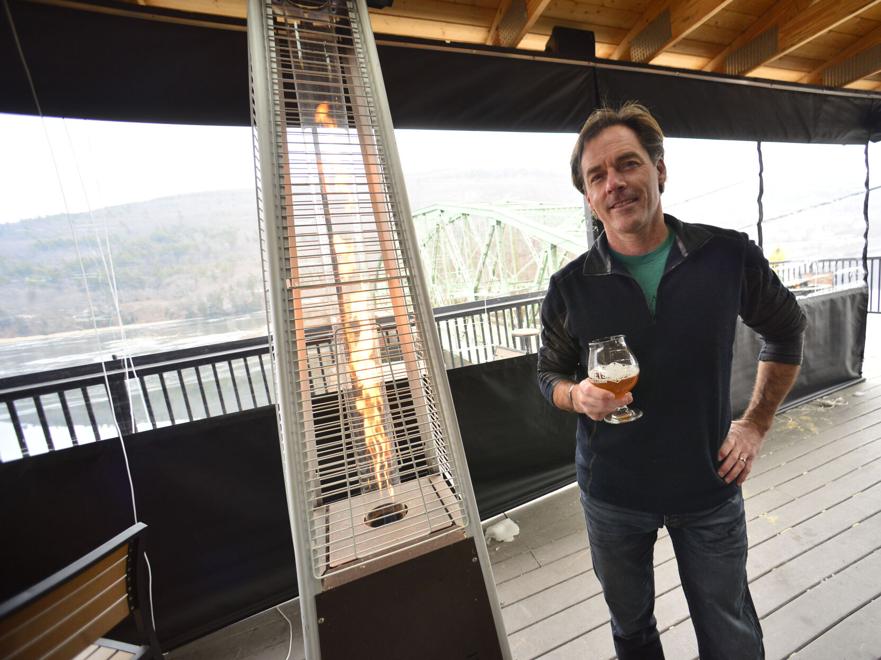 Hiler described the vinyl walls, which came from Porch Enclosure Systems, being clear to see the Connecticut River and having zippers to open sections that can be rolled up as well to offer more air. The goal, he said, is "to never detract from the view."
The walls took about three months to arrive. Hiler attributes the longer than anticipated wait to New York establishments paying a premium for supplies after being allowed to have outdoor dining.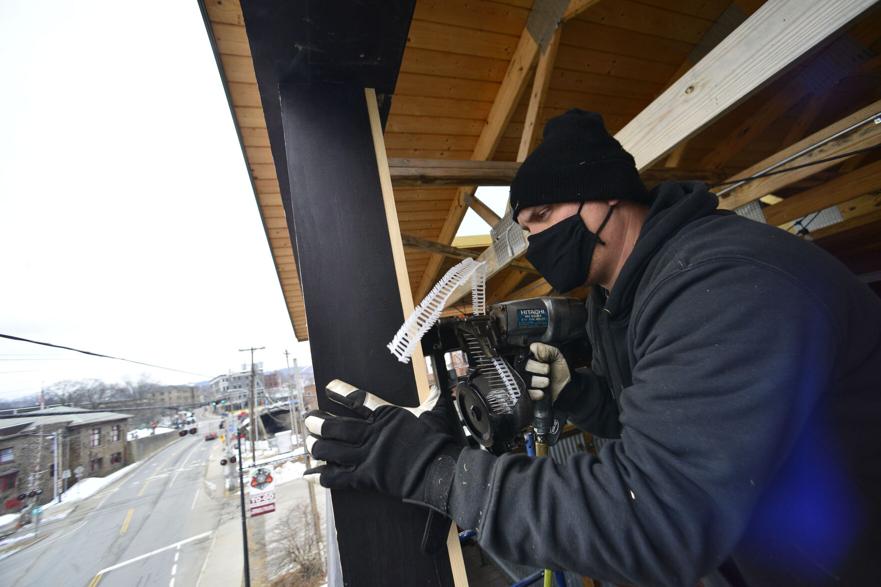 Hiler already sees the walls being beneficial in the warmer months, when wind or rain may be an issue.
"This is a move we think will pay off over the years," he said.