Nearly 30,000 Vermonters — and climbing — remained without power midday Tuesday after a powerful nor'easter blasted the region starting Monday evening. The heavy weather, including wind gusts and more snow, is expected to continue into Wednesday.
Dan Tyler, public works director in Brattleboro, said the snow is heavy, wet and slippery. At the higher elevations in town, members of the town road crew have estimated snowfall totals as high as 20 inches.
"We're logging events as they come in," Tyler said, as many wires and trees have fallen in the roadways. "We're plowing where we can, cutting up trees where we can. But in a lot of situations, we're waiting for the power company to come."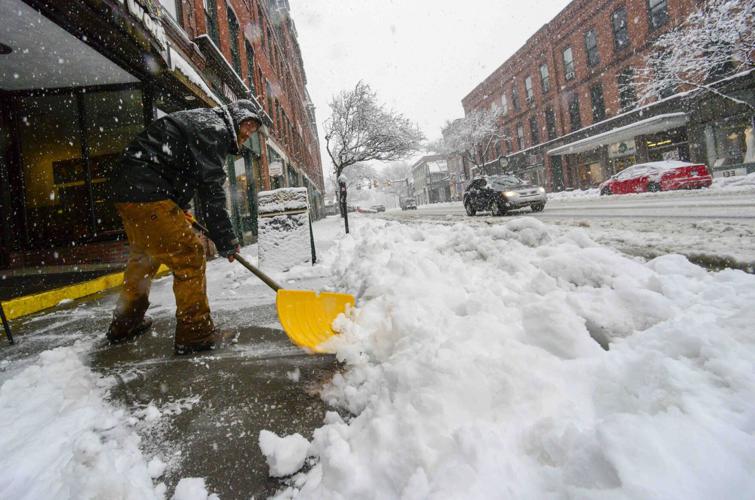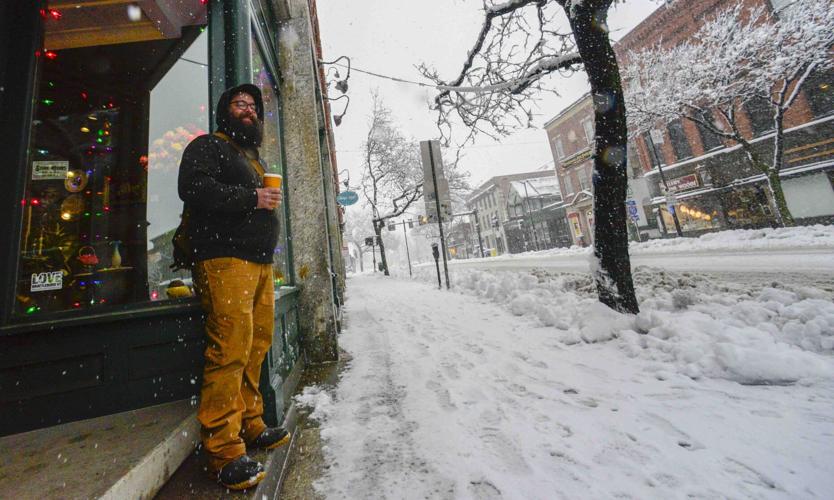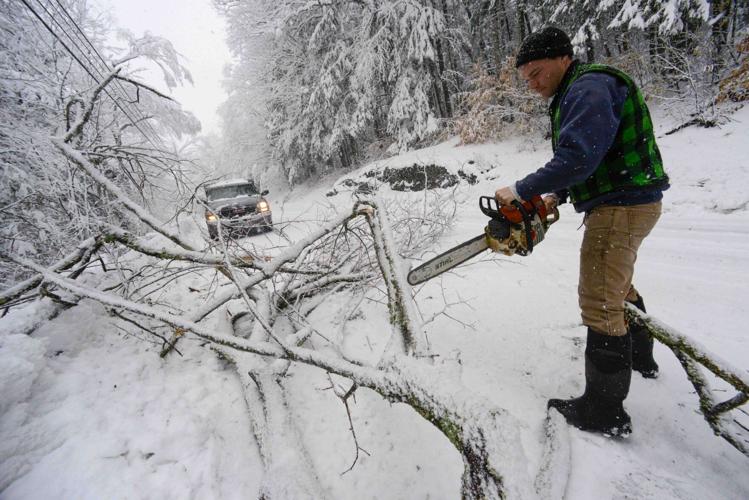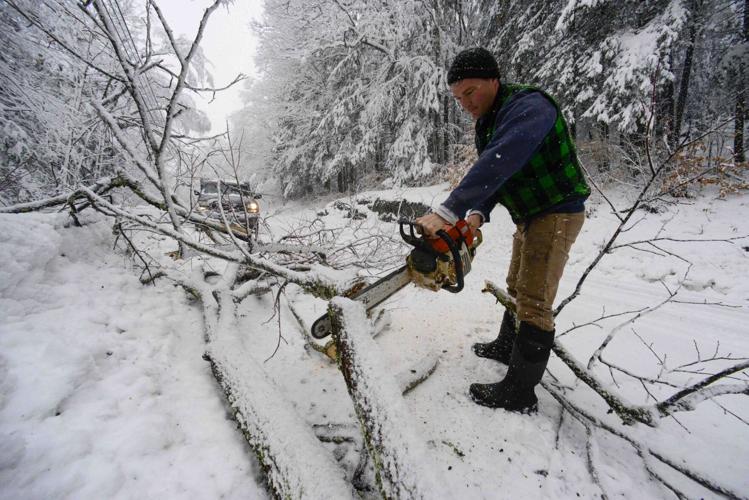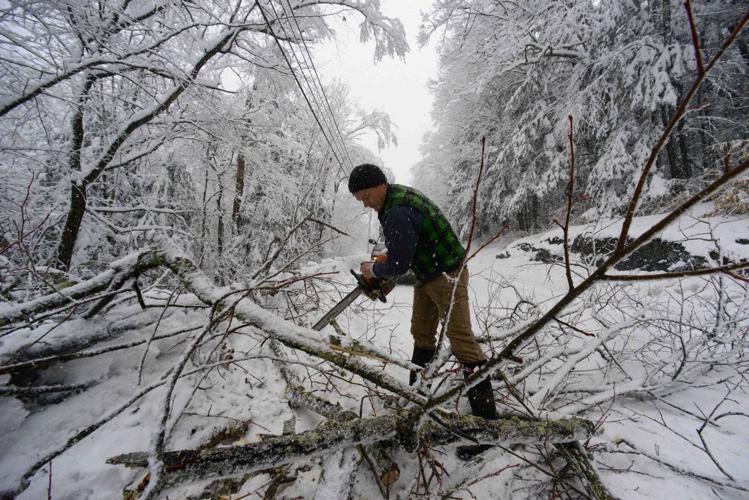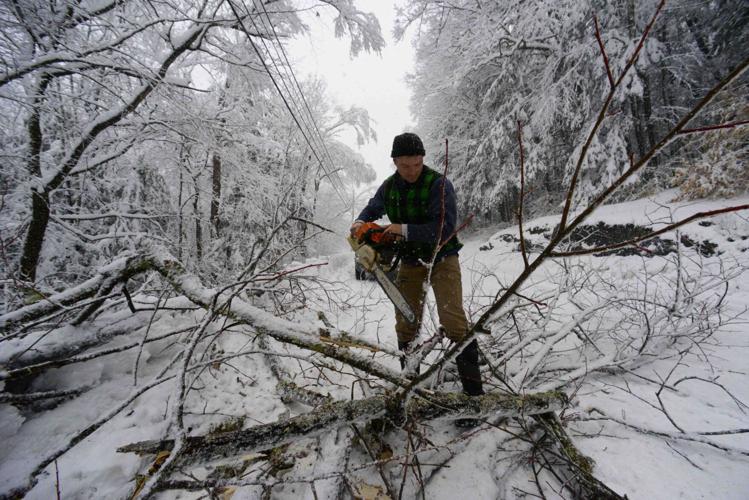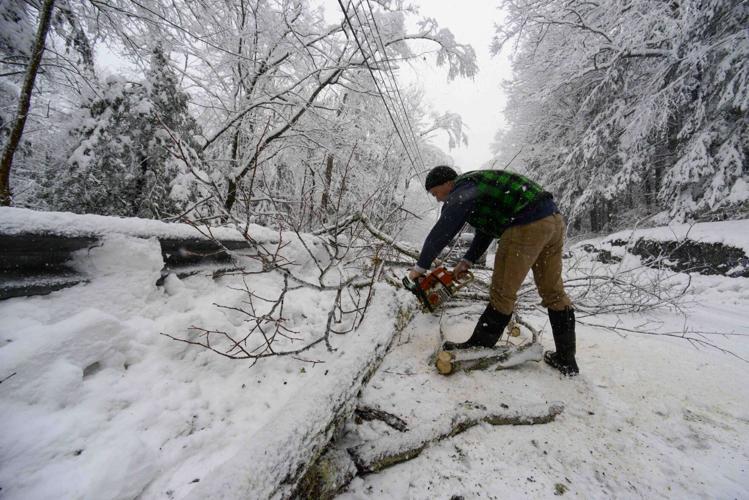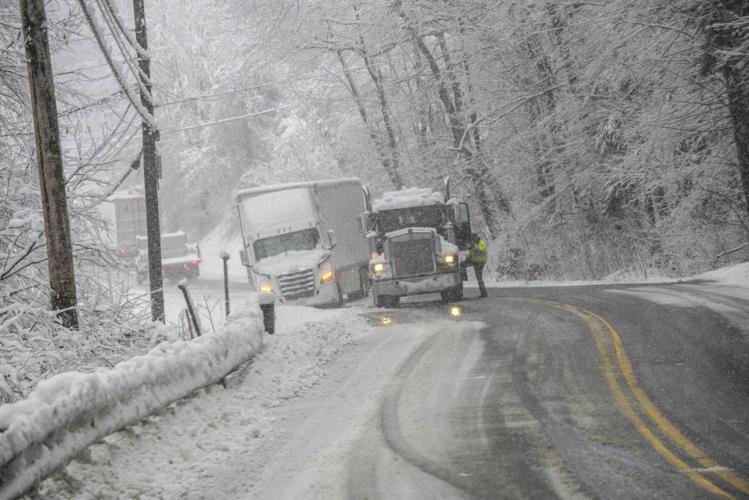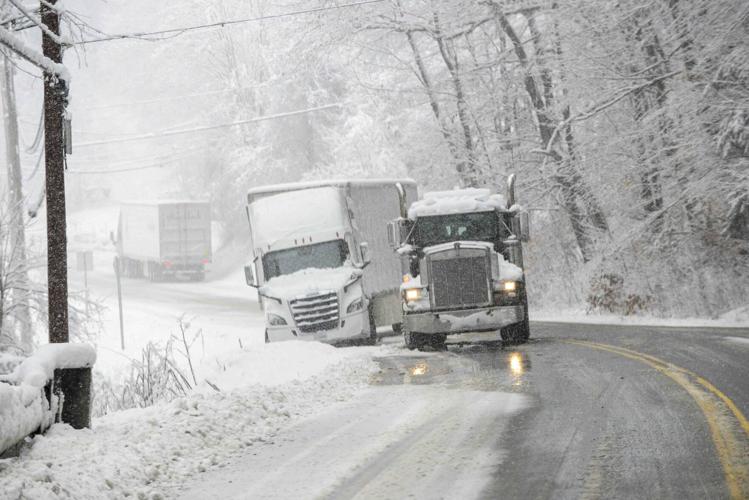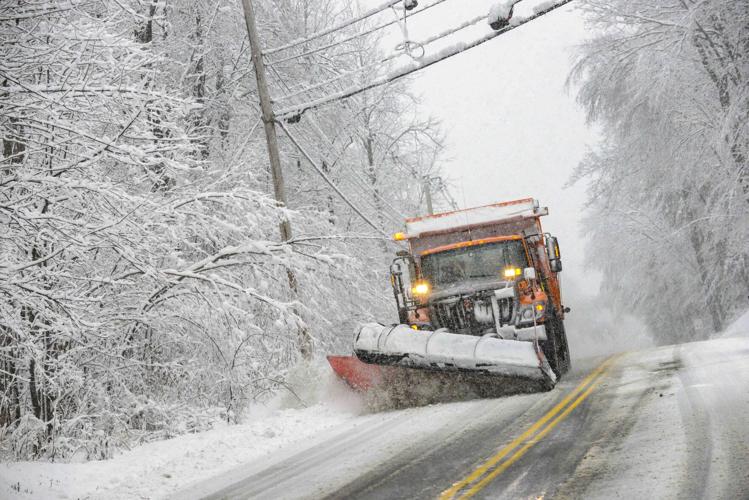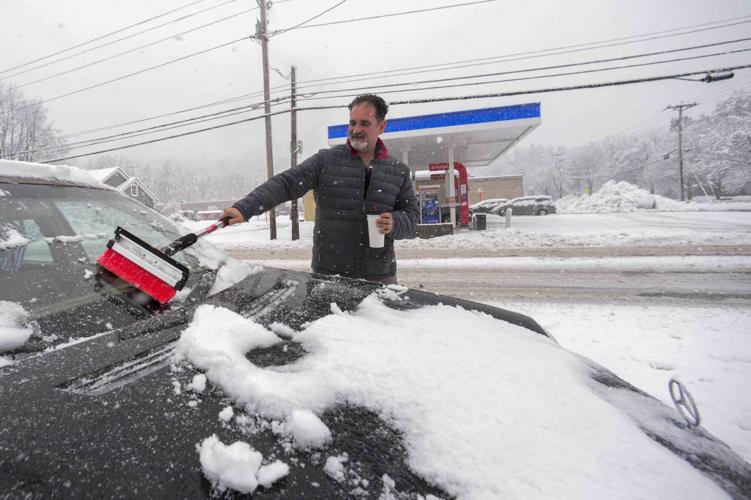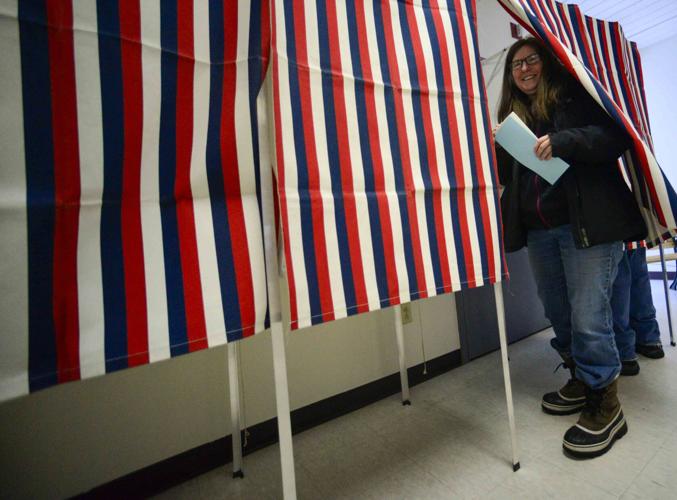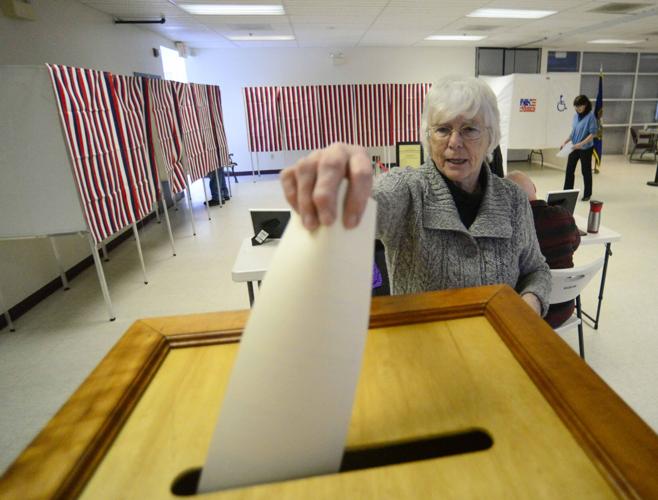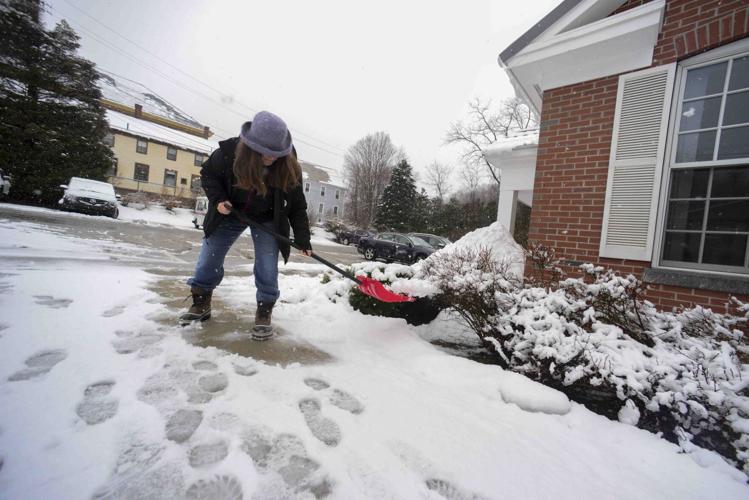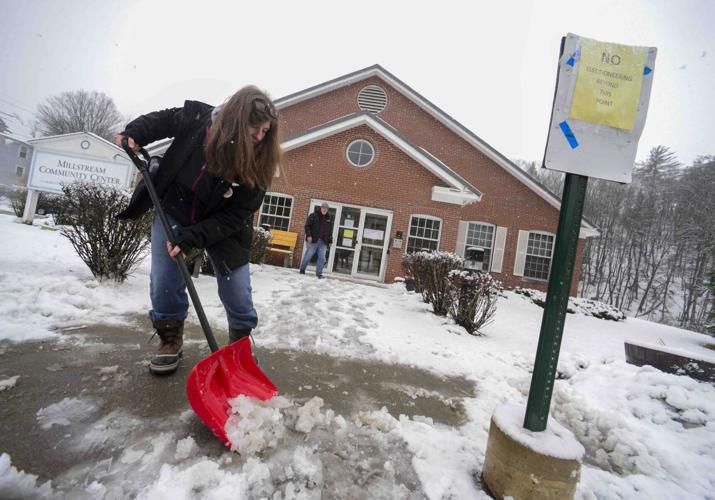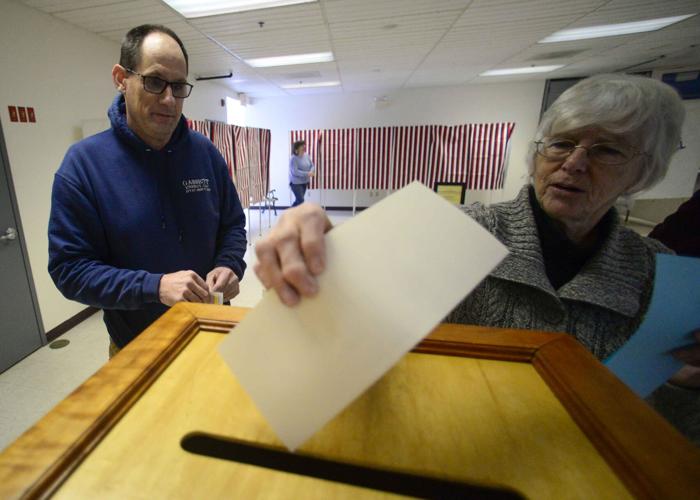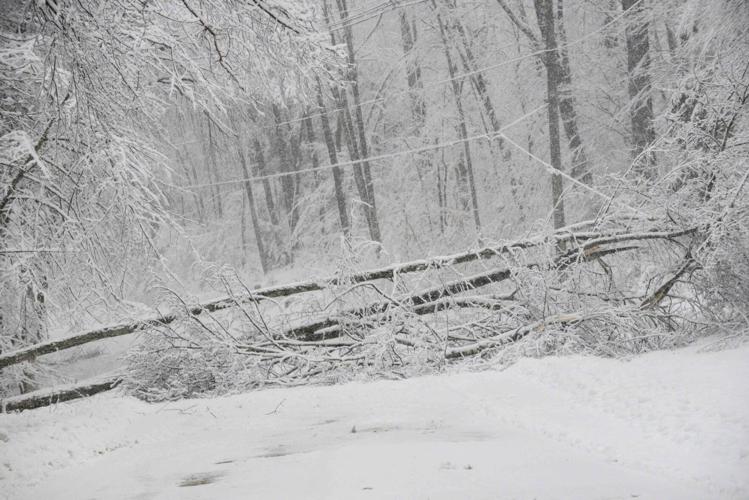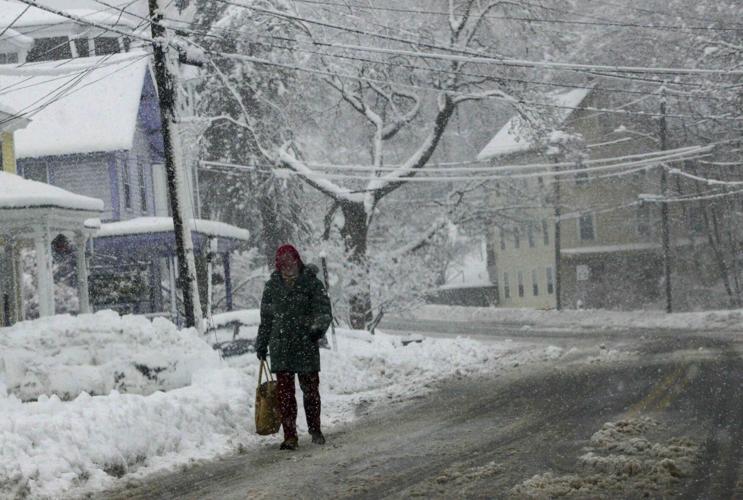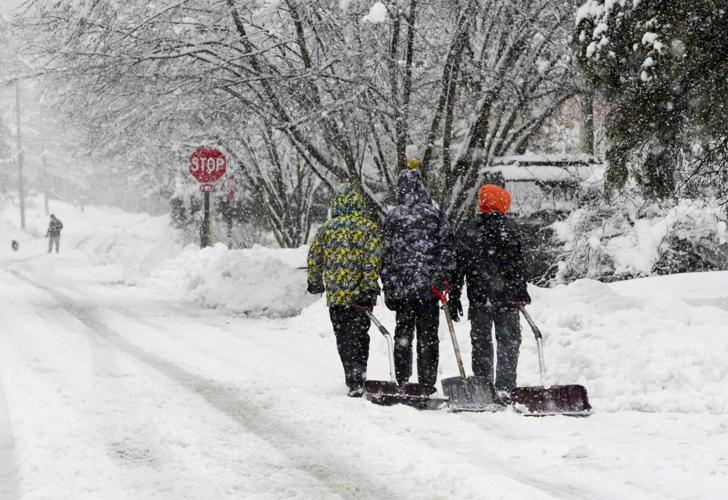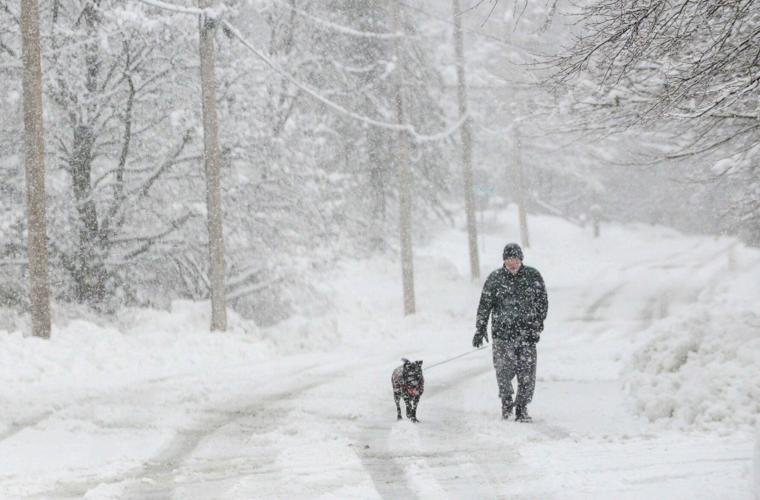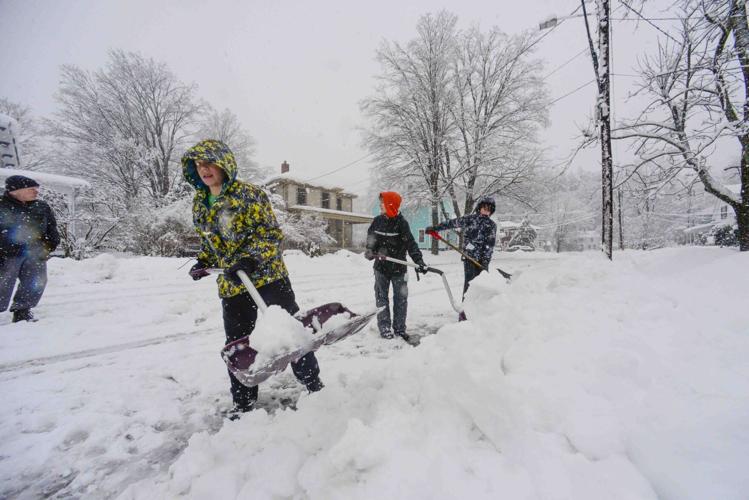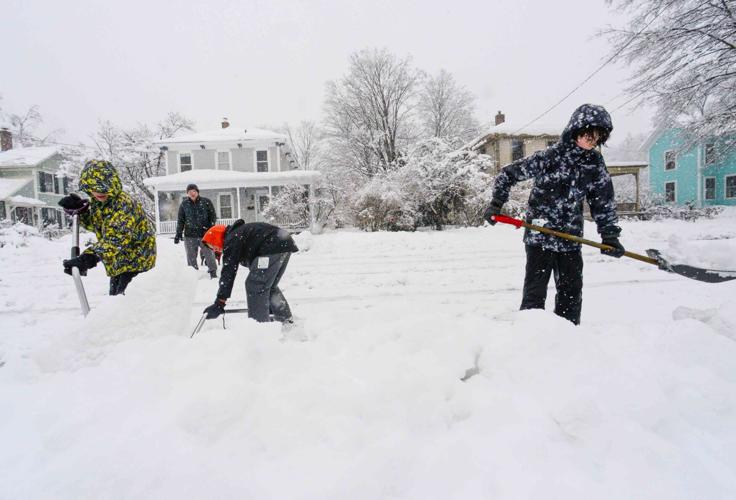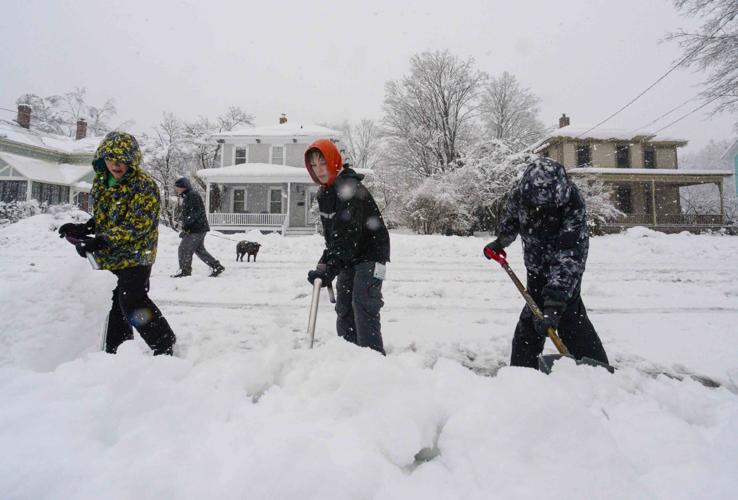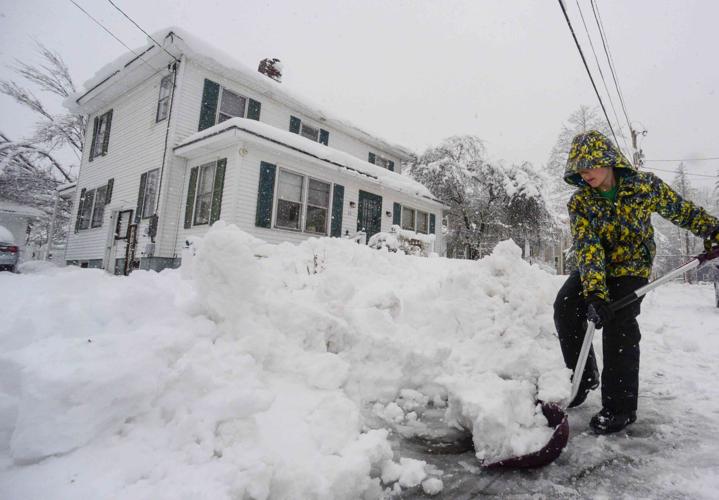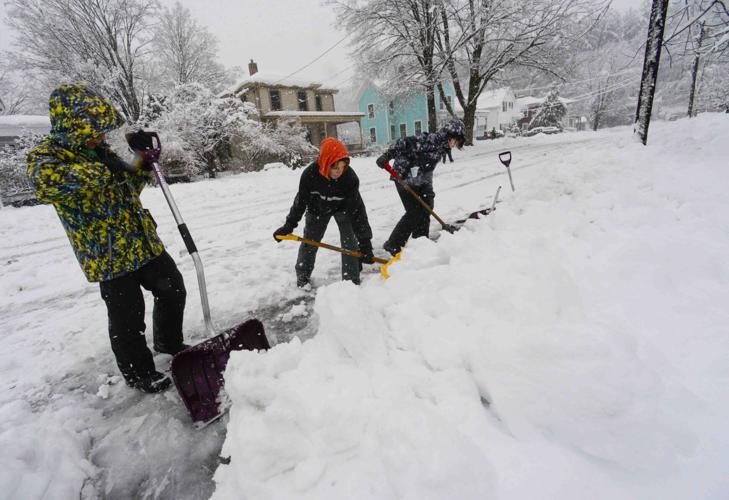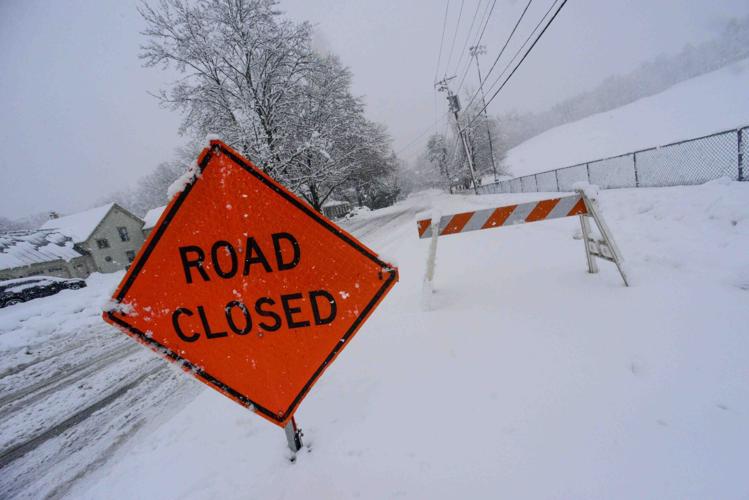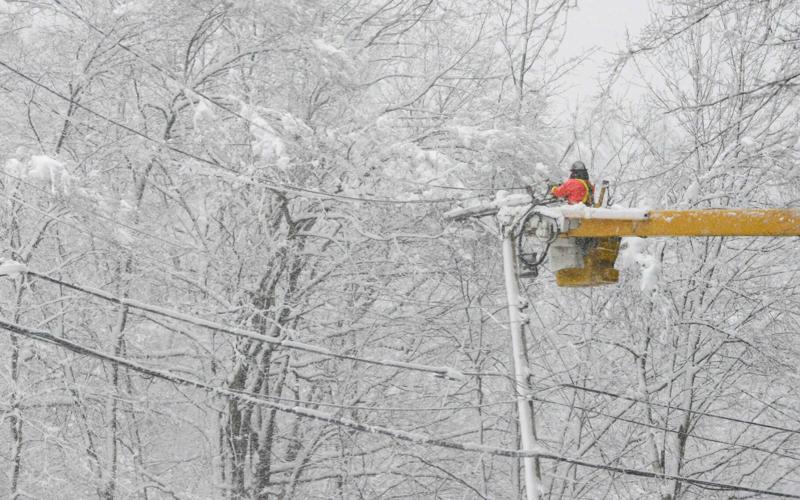 PHOTOS: A snowy day in the region
Nearly one-quarter of Brattleboro was without power midday Tuesday. In response, the Red Cross opened a temporary shelter at Brattleboro Union High School.
Additionally, more than 30 roads in town were partially blocked or closed during the course of the day, said Brattleboro Fire Chief Leonard Howard in a statement.
"And we expect more downed trees as the winds intensify," he wrote.
"There's a bunch of roads closed and it looks like it's going to continue until this evening," Tyler said on Tuesday.
He advised people to stay off the roads if possible.
The Vermont Agency of Transportation issued a statement saying that drivers should expect to encounter snowy and slushy roadways as the winter storm continues to work its way across the state. Light snowfall may rapidly change to heavy snowfall and low visibility. Drivers are being asked to stay alert (especially after dark) as some roads, while they appear to be clear one minute, may become snow/slush-covered the next. Wet, heavy snow may suddenly bring down trees, branches and utility lines.
"Expect this weather along with varied road conditions to continue overnight," VTrans said in the news release.
In total, through Wednesday morning, the National Weather Service was forecasting snow accumulations of between 12 to 18 inches in Southern Vermont, with amounts up to 26 inches in higher elevations. Wind gusts were expected to hit 45 mph in places, and snowfall rates reached 1 to 2 inches per hour at times.
More snow is possible for Wednesday, mainly before 2 p.m., but only about an inch is forecast.
Kristin Carlson, spokesperson for Green Mountain Power, said forecasters expanded the scope of the storm to a larger section of Vermont. Earlier, southern and central Vermont were expected to get the brunt of the storm.
"This was a really dynamic forecast that continued to evolve and we're prepared for the forecast," Carlson said. "We brought in extra crews to help restore power."
Before noontime Tuesday, crews were credited with restoring power to about 20,000 customers. Carlson warned that with the wet and heavy snow anticipated to continue through Wednesday, new outages were bound to occur.
That type of snow is full of water, and tends to "stick to powerlines and trees like cement," she said. Over time, it can cause new outages.
"We know this will be a multiday restoration event," Carlson said. "I know from talking with our field crews in Southern Vermont, there was a lot of snow and a lot of damage that happened in Southern Vermont from this really regionwide storm that has really hit the Northeast region."
Carlson noted Massachusetts and New Hampshire also have been affected by the storm.
Eversource Energy in New Hampshire said its lineworkers and remote system operators have restored power to more than 60,000 customers since the storm began.
"This is a long-duration storm with multiple fronts, and strengthening winds combined with significant amounts of heavy, wet snow will continue to cause tree damage to the electric system and additional outages into tomorrow," said Eversource New Hampshire President of Electric Operations Doug Foley.
Many towns in Cheshire County postponed local elections on Tuesday but in Hinsdale, N.H. people trickled into Town Hall to vote.
Richard Johnson, town moderator and vice chairman of the Board of Selectmen joked that it always seems to snow on Town Meeting day.
"In reality, the ballot has no contests whatsoever," he said. "If they don't have the opportunity to come today because of the weather, it's still not going to change anything because there's no contest."
On Saturday, town residents will meet in the school gymnasium to vote on warrant articles, such as funding for the school and funding for the town's general operations.
"Some people have made accommodations to be here on Saturday," said Johnson. "If we move that two weeks down the road, we felt it would inconvenience those people more than it should."
In Rockingham, highway foreman Andy Howarth said upward of 18 inches of heavy wet snow hit the town by Tuesday afternoon.
There were widespread power outages in Rockingham, with close to 70 percent of households without power, according to Green Mountain Power, with the numbers rising through the day.
Howarth said because of the power outages, the town's plow trucks couldn't refuel because the fuel companies were without power.
But he said the biggest problem was crews couldn't plow the road because trees and power lines were in the road. He said the back roads were the worst.
Elsewhere in the region, the heavy, wet snow caused a plane to slide off a taxiway and led to hundreds of school closings, canceled flights and thousands of power outages in parts of the Northeast on Tuesday.
"This is shaping up to be a unique winter storm for our small state in that there will be big differences in snowfall amounts depending on where you are located," said Connecticut Gov. Ned Lamont, who ordered all executive branch state office buildings closed. "Some towns may receive a significant snowfall total, while others may receive a fraction of that amount or maybe even just rain."
A Delta Air Lines plane veered off a paved surface as it taxied for takeoff from a Syracuse, N.Y., airport Tuesday morning. Flight 1718, which was bound for New York City's LaGuardia Airport, slid into a grassy area north of the runway, forcing passengers off the plane and onto buses back to the terminal, according to airport officials. No one was injured, and the airport remained open.
The snowfall totals from this storm will be among the highest of the season, said meteorologist Andrew Orrison of the weather service office in College Park, Maryland.
"It has been below average for snowfall across the Northeast this year, and so this nor'easter will be very impactful," he said.
Given the scale of the storm, the Vermont Emergency Operations Center was partially activated Tuesday afternoon to assist towns and utilities with resource needs and other support. Utilities expect restoration to take more than a day in some areas. Vermont Emergency Management advised people to report an outage to their electric utility, and to call 2-1-1 if they are in need of shelter.