Search / 9 results found Showing: 9 of 9
The legislative task force established to proposed changes in the state's per-pupil weighting factors for K-12 education funding set its agend…
MONTPELIER — The first meeting of a legislative task force commissioned to implement new per-pupil weights for public PreK-12 school districts…
MONTPELIER — A bill addressing renter health and safety and providing incentives for the purchase and updating of the state's unused rental un…
SOUTH LONDONDERRY — State Rep. Kelly Pajala knows a lot of people have been dealing with a lack of affordable housing options in Vermont.
MONTPELIER — A bill proposing to extend the state's 6 percent sales tax to cloud computing services is scheduled to be considered by the Vermo…
The Legislature got some rest last week during its Town Meeting break. They're back to work tomorrow, and there will be more than enough to ke…
MONTPELIER — A new bill seeks to regulate properties being used for short-term rentals like lodging establishments if operators don't meet cer…
House Speaker Mitzi Johnson's apparent loss in her re-election campaign has started a game of musical chairs in the Vermont House of Represent…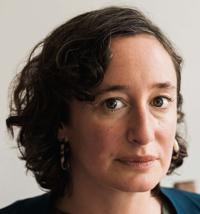 Kornheiser2
Rep. Emilie Kornheiser, D-Windham-2.