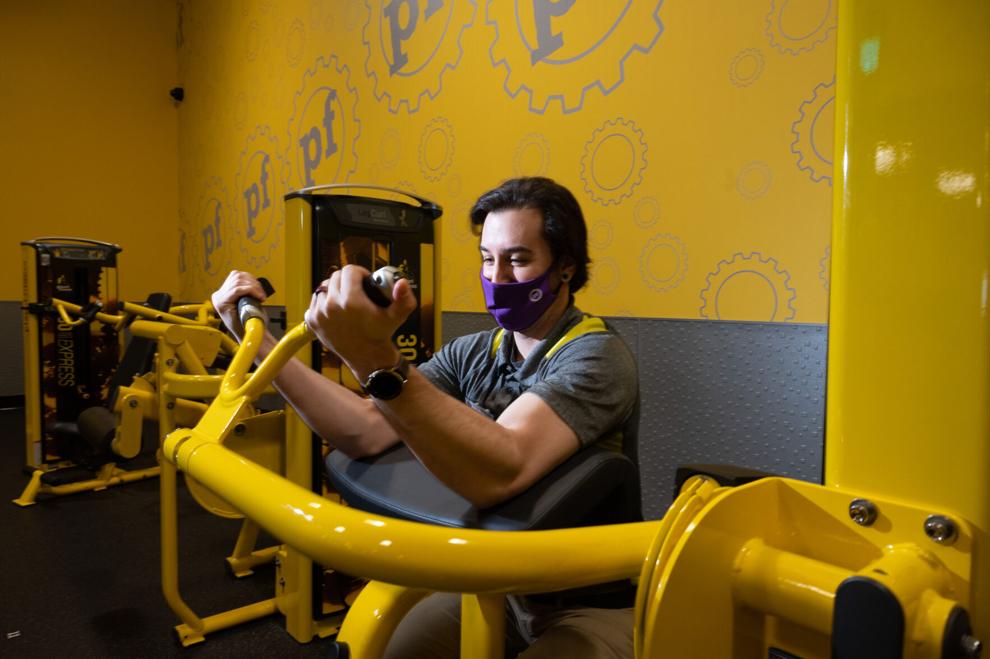 BRATTLEBORO — Home is where the heart is.
But it's also where piles of laundry, dishes and kids' toys are.
You've had enough of working out at home, for all those reasons and more.
Now is the time to try out Planet Fitness, which is extending a special for Reformer readers, says Shane Poirier, the local owner-operator of the national gym.
"This May sale is the biggest sale of the year, without question, and it's the best offer we've ever done," says Poirier. The Planet Fitness national promotion is from May 3 to May 12, but the company is extending this offer, just for Brattleboro Reformer readers until May 31.
To help Windham County residents get motivated, Planet Fitness Brattleboro is charging new members nothing to start with their first month free, whether you sign up for either its Classic or PF Black Card plans.
First month free and cancel anytime!
Planet Fitness is offering this promotion on these two different types of memberships. Both are no commitment and can be canceled at any time free of charge. The Classic membership is $0 to start with your first month free, then just $10 a month after that. This membership gets you full use of all the cardio and strength equipment, as well as free unlimited fitness training at PF Brattleboro.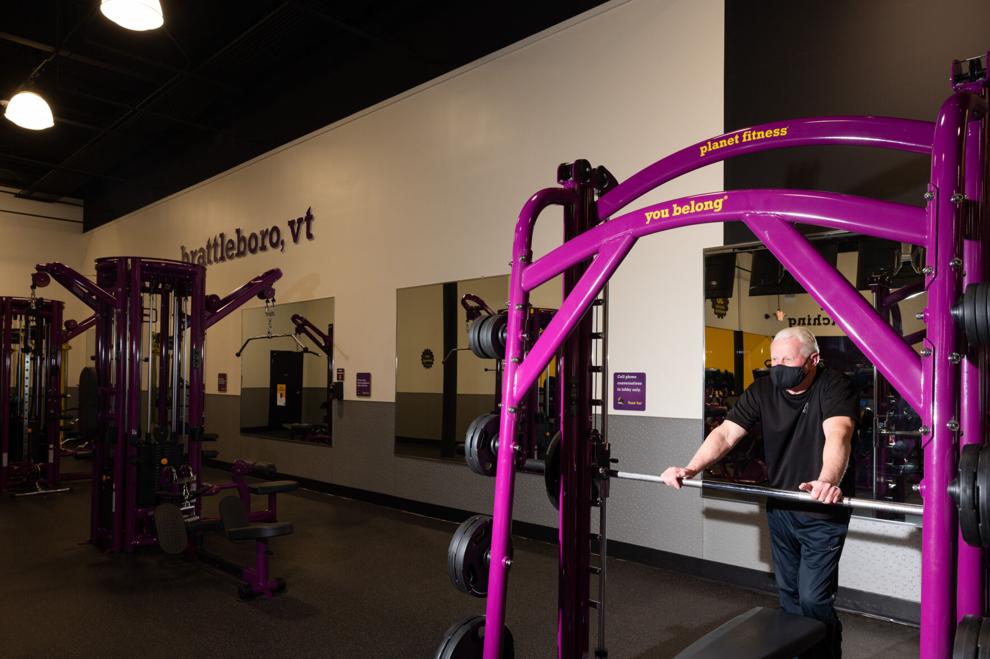 The PF Black Card membership (which includes tanning, hydromassage beds, massage chairs, bringing a guest for free plus access to 2,000-plus locations worldwide) is also $0 to start with your first month free. After your first month free, this membership is just $22.99 a month. The PF Black Card will also get you access to use nearby Planet Fitness Keene (and all other 2,000-plus locations), which is open 24 hours Monday through Friday and 7 a.m. to 7 p.m. Saturday and Sunday.
You can sign-up in person or online; make sure to use the code "REFORMER" for the classic $10 membership and "REFORMERBC" for the Black Card membership.
"Your first month is free and there's no commitment, so you can't beat it," says Poirier. "All of our memberships also include free fitness training with Tom, our fitness trainer. He'll take you through and get you set up on a fitness program geared toward your specific goals."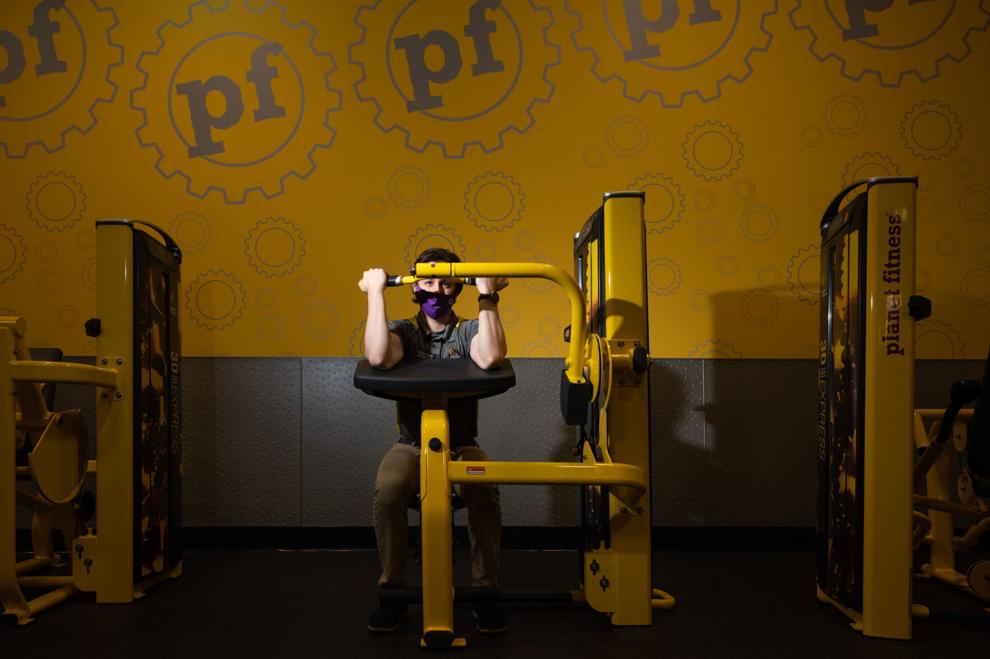 Tom Panajia, the certified trainer, also leads the gym's daily fitness classes, which are also included free of charge with all memberships.
"If you are intimidated by all this new equipment, that's where I come in to help and guide you through the process," Panajia says. He can also create a free custom fitness plan to help you reach your fitness goals.
Lots of exercise space and equipment
Opened shortly before the pandemic in September 2019, the fitness club is an airy 16,000-square-foot facility that beckons with row after row of strength and cardio equipment. It has separate workout and stretching areas with free weights, the PF 360 (introducing functional training to those who are seeking to take their fitness to the next level with medicine balls, kettlebells and more) and the 30-minute Circuit, as well as full-service locker rooms with showers and private changing stalls.
The facility also includes the PF Black Card Spa which offers tanning beds and booths, hydromassage beds, a Total Body Enhancement booth, and massage chairs.
"Most people probably don't have access to that kind of equipment at their home or their apartment complex so we provide it for you every day," says Poirier of the gym's main draw.
The other major plus to physical training at a gym is the social aspect of it, says Poirier.
"Everybody's been stuck in our homes for over a year. So coming to Planet Fitness and being able to exercise, as well as interact with our friendly team members, benefits you not only physically but mentally as well," says Poirier.
Panajia says, when he works with members, he can take them though several machines, focusing on specific muscle groups or going for a full-body workout. At home, you only get the basics, he notes. Working out at Planet Fitness can improve your motivation, minimize distractions that you get at home, and provide all the tools you need to succeed.
"Home is where you can relax. When you're in that gym atmosphere, your focus is going to be a bit stronger," Panajia says.
COVID safety measures
Poirier's team conducts a constant effort of sanitizing and cleaning, which they've been in the habit of since before the outbreak.
"Now it's even more important to everybody, and we understand that. Here at Planet Fitness, safety is our top priority. The club is cleaned multiple times a day. We also have 10 sanitization stations throughout the club, which include hand sanitizer, and disinfectant to wipe down the equipment," notes Poirier. "We also go through with the electrostatic sprayer every single day, which helps to get every angle of the equipment, even the hard-to-reach areas."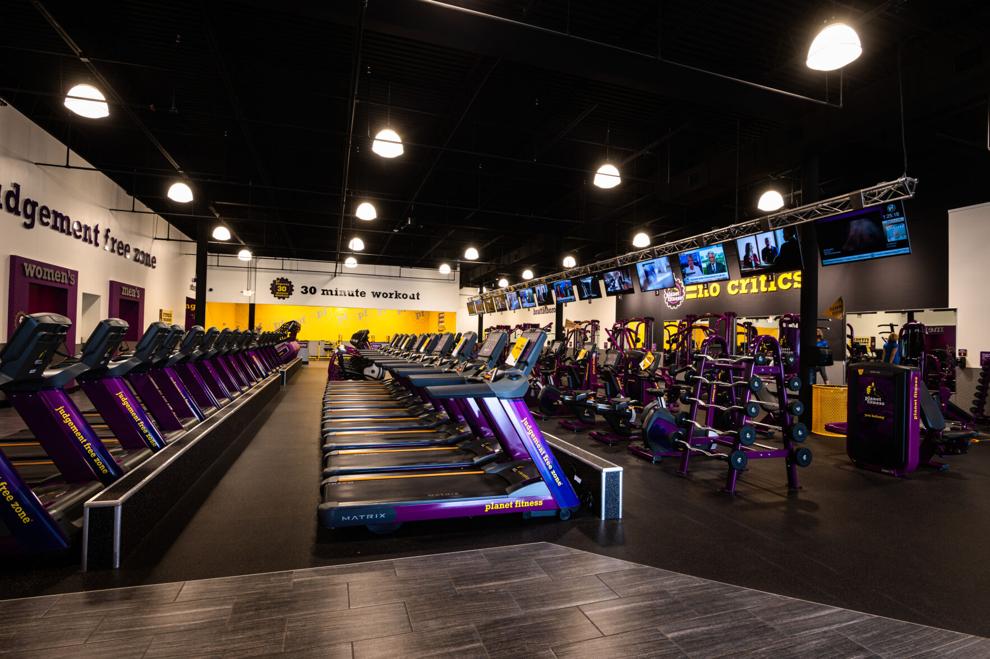 The gym asks all members to wipe down the equipment before and after every use, as well.
A gym for everyone
Planet Fitness is known for its judgement free atmosphere where everyone is accepted whether you're an avid gym goer, beginner, or someone looking to restart their fitness journey.
"That's a huge difference for us. Our gyms are helpful for people who might be a little intimidated to start working out, which is perfect for those getting back into their fitness routines after COVID-19," says Poirier. "The 'Judgment Free Zone' is what we pride ourselves on, and it's important to us that everyone in the club feels comfortable and accepted when they're here."
The gym's hours make it conducive to visit, whether you're a nine-to-fiver, a night owl, a weekend warrior or a retiree. It's open Monday through Friday, from 5 a.m. to 10 p.m., and Saturday from 7 a.m. to 7 a.m. Don't forget the Planet Fitness in Keene for hours outside of these.
Planet Fitness also has its Crowd Meter on a free mobile app and on the club website pages, which shows you how busy the gym is at any given moment so you can find the best time for you to visit. To access the Crowd Meter, simply open the free Planet Fitness app or visit the Planet Fitness site.
These days, Panajia is seeing a lot of baby boomers and elders coming in, itching to get out of the house and feeling confident from their recent vaccinations.
"A lot of them are really proud. They like to talk about it. It's hopeful to see some happiness, especially these days," says Panajia.
To learn more, visit planetfitness.com/gyms/brattleboro-vt, call 802-662-2220 or stop by 768 Putney Road.