SPRINGFIELD — It is that time of the year again, when Springfield Hospital hosts its annual Golf Challenge. The tournament takes place at the Fox Run Golf Club in Ludlow on Sept. 13.
GUILFORD — Ava Joyal, who sold her Brattle Bears at the May 6 Gallery Walk in Brattleboro in order to raise money for her trip, recently returned home with her father from a ski jumping camp in Alaska.
Brattleboro hosts Manchester during an American Legion baseball game on Thursday, June 30, 2022.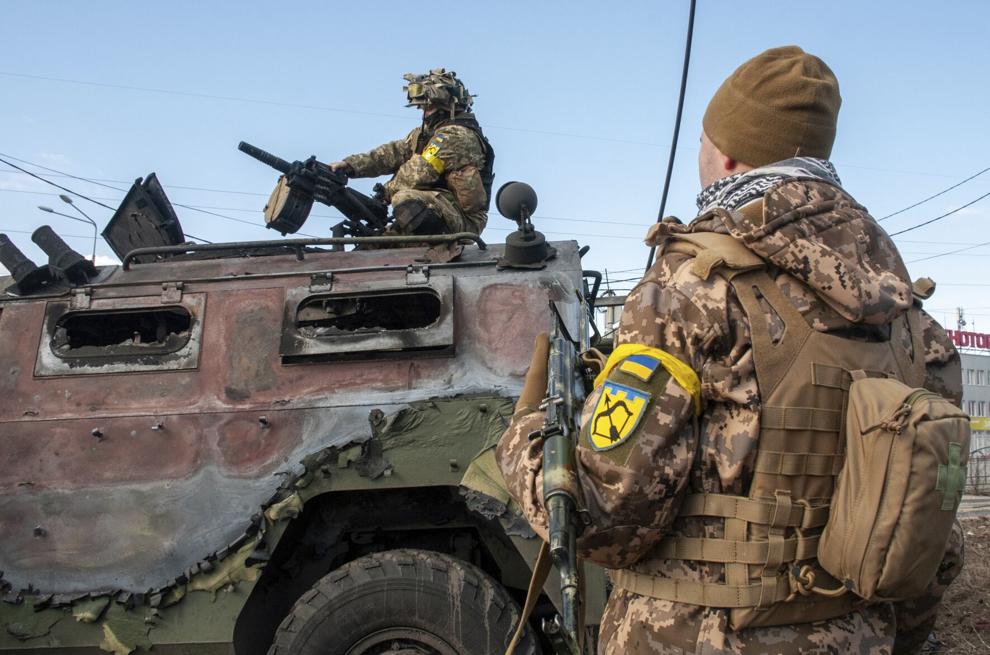 Vermont News & Media's three newspapers have a direct connection to people there who continue to work in Ukraine while under siege: Owner Paul Belogour has information technology teams based in Dnepr and Kyiv, Ukraine, which support the online operations of his other businesses, such as Vermont Innovation Box, Vermont Beer Makers and Vermont Real Estate and Development. Send your photos, videos and English-language reports from Ukraine to news@reformer.com to share them with Vermonters and other American readers.
WESTMINSTER — About four weeks after he fired a three-hitter against Vergennes in a Division 3 quarterfinal, Jack Cravinho has earned another win.
SOUTH POMFRET — A small ski area in Vermont has announced that it's retiring its name, Suicide Six, this summer amid growing concerns about the insensitive nature of the historical name.
DUMMERSTON — When Putney Fossils pitcher Danny Lichtenfeld climbed the mound to face the Walpole Granite at Gouin Field this past Sunday, he felt like he had something to prove — to his teammates and even more so to himself.
BRATTLEBORO — Vermont ski jumping coach and program leader Todd Einig was awarded U.S. Ski and Snowboard's Nordic Combined/Ski Jumping Development Coach of the Year Award. Einig has been instrumental in developing a junior ski jumping program at Harris Hill, which just celebrated its 100th y…
WINCHESTER, N.H. — Nine weeks into the 2022 season, Bay State Modified ace Ben Byrne seems to be coming into his own atop the highly competitive NHSTRA open-wheel division.
KNOXVILLE, Tenn. — Kyle Murphy won the U.S. National Cycling Road Race on Sunday.
BRATTLEBORO — After helping the Brattleboro Union High School varsity baseball team return to the Division 1 state finals, pitcher Alex "Moose" Bingham and catcher Turner "Cowboy" Clews were named to the Southern Vermont League's A Division First Team.
COLCHESTER — The Twin State Field Hockey Game will take place at Saint Michael's College tonight at 6.
WESTMINSTER — The Bellows Falls American Legion baseball team trounced Rutland 10-0 in five frames on Thursday evening.
Senior Bowling League standings, results...
DUMMERSTON — In Connecticut River Valley Baseball League action on Sunday morning, the Connecticut River Iron Men blasted five home runs en route to a 17-3 rout of the Walpole Granite. Jed St. Pierre and Kris Bornholdt each had two round-trippers, and Jake Perkins notched the fifth. Accordin…
BRATTLEBORO — The Kiwanis Club of Brattleboro is holding its ninth annual golf tournament July 14 at Brattleboro Country Club.
WESTMINSTER — Chunky Monkey. Phish Food. Cherry Garcia.
BRATTLEBORO — The annual "Brattle Paddle," sponsored by the New England Canoe and Kayak Racing Association, will take place on Sunday at 10:30 a.m. The entry fee is $25.
Bellows Falls hosted the Lakes Region during an American Legion baseball game, but before the game, both teams honored Billy Lockeryby who died on Oct. 28, 2021.
CASTLETON — The Vermont North-South Softball Classic will be held at Castleton University July 1-2. A couple of seven-inning games will be played on July 1 starting at 4 p.m., with a nine-inning contest set for July 2 at 11 a.m.
Division 1 Boys: Andrew Ponessi (MAU), Brooks Robson (MAU), Issiah Brunache (MAU), Connor Bell (MAU), Samuel Kay (Rutland), Owen Dube-Johnson (Rutland), Abed Alawi (Rutland).