PHOTOS: Hinsdale boys play against Keene
KEENE, N.H. — The Hinsdale varsity boys basketball team played Keene's junior varsity squad to a 27-27 tie in the first half, before losing to the host Blackbirds 70-59 on Thursday evening.
"We did a lot of great things tonight," said Pacers coach Carl Anderson, noting that Alex Shaink was a great spark and that Bobby LeClair was a standout defensively.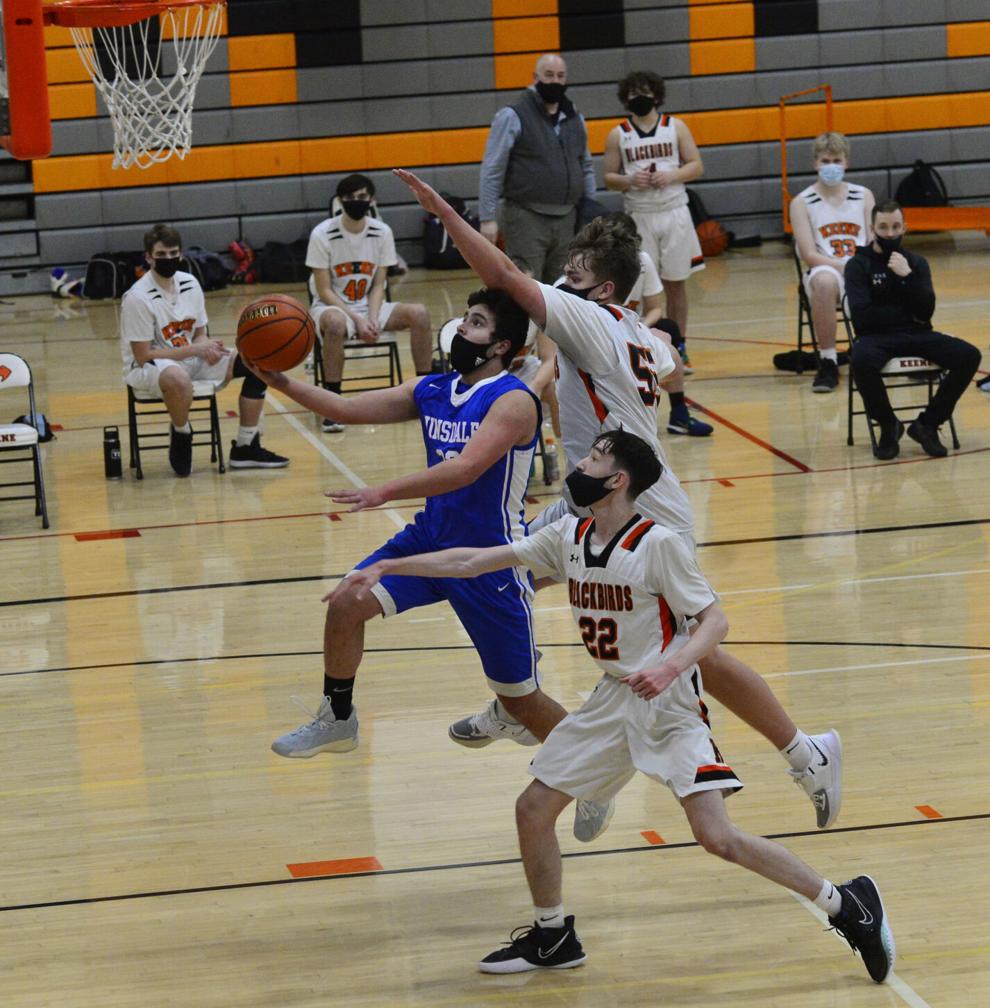 Noah Pangelinan scored a team-high 18 points for Hinsdale. Arth Patel and Shaink followed with 11 points each, while Brayden Eastman chipped in with a dime's worth.
"This one was a great game, as we have been struggling with transition ball. We got a lot of good buckets tonight on fast breaks," Anderson said.