BRATTLEBORO — Seven high school seniors were named to a Vermont Basketball Coaches' Association All-Star basketball team, however the four annual North-South games will not be played this year due to COVID-19 concerns.
Twin Valley's leading scorers, Izaak Park (15.2 points per game) and Colin McHale (13.7 points per game), each made the Divisions 3-4 boys South team. Brattleboro's Greg Fitzgerald, who pumped in a game-high 25 points on his Senior Night, joins teammate Gabe Packard on the Divisions 1-2 boys South team.
Leland & Gray's Matt Emerson, Twin Valley's Sadie Boyd and Twin Valley's Jayden Crawford also earned an All-Star roster spot.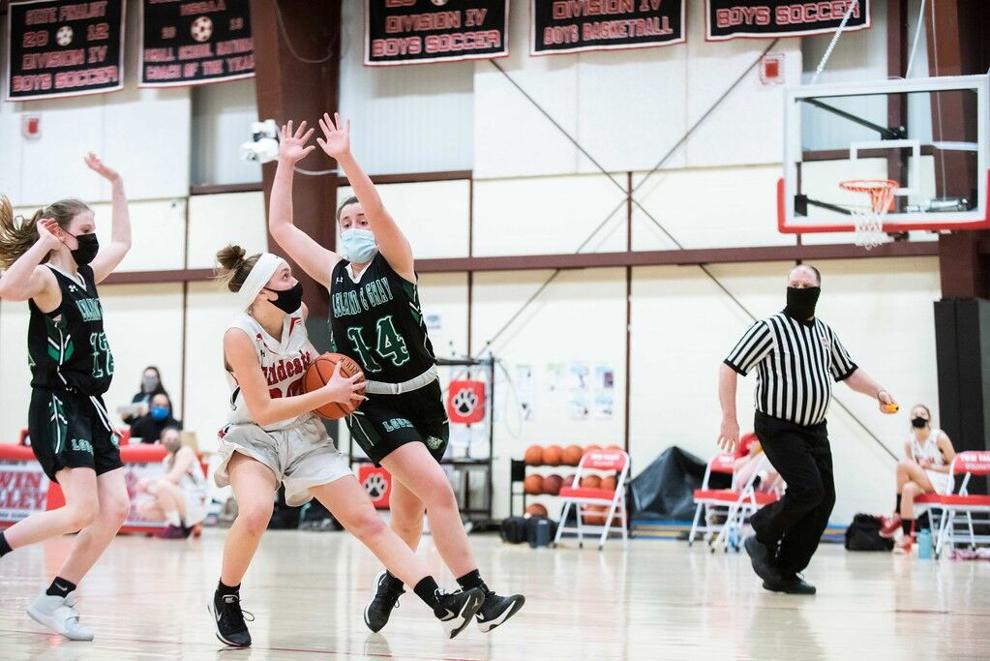 Twin Valley's Chris Brown reached a coaching milestone, earning his 200th career victory this past season. Fair Haven's Ryleigh Coloutti and Rice's Michel Ndayishimiye were named Vermont's players of the year.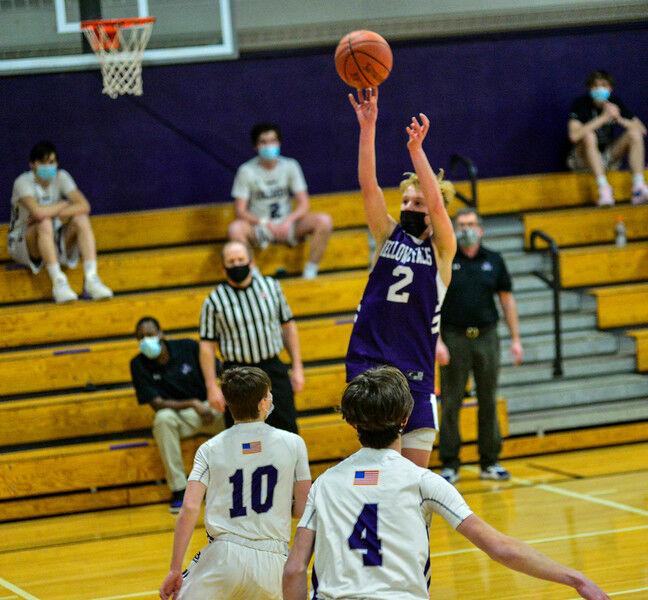 Bellows Falls point guard Jamison Nystrom made it on the Divisions 3-4 Dream Dozen, which is reserved for outstanding underclassmen.
Vermont's four South All-Star teams are shown below.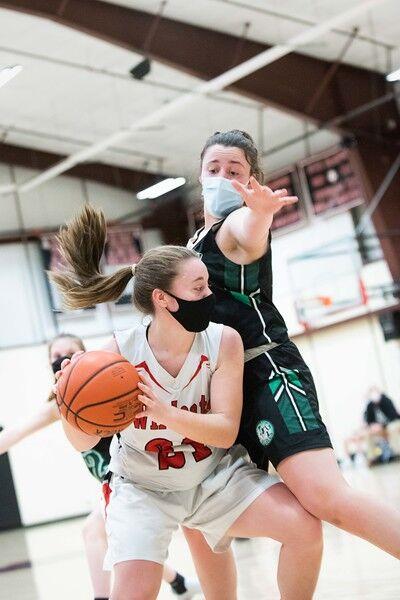 Divisions 3-4 Girls: Sadie Boyd (Twin Valley), Jayden Crawford (Twin Valley), Elizabeth Bailey (West Rutland), Kianna Grabowski (West Rutland), Sydney Goodwin (Mid-Vermont Christian), Rachel Stulhmeuller (Proctor), Evelyn Page (Windsor), Ashley Grela (Windsor), Adi Prior (Windsor), Autumn Larocque (Danville), Carlie Beliveau (Danville), Grace Hayes (Poultney), Tierney O'Brien (Green Mountain), Hailey Pierce (Green Mountain), Ella Paquin (MSJ).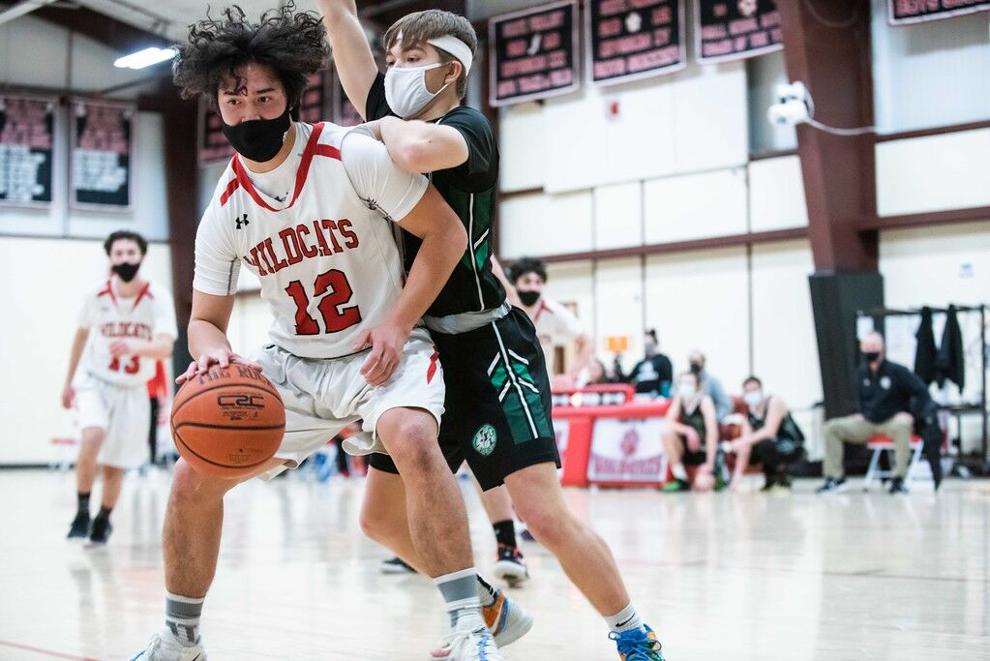 Divisions 3-4 Boys: Izaak Park (Twin Valley), Colin McHale (Twin Valley), Matt Emerson (Leland & Gray), Conner McKearin (Proctor), Brennon Crossmon (Proctor), Owen Abrahamsen (Windsor), Jordan Place (Windsor), Ty Merrill (Green Mountain), Jack Boyle (Green Mountain), Sawyer Pippen (Green Mountain), Levi Allen (Poultney), Tyler Serrani (West Rutland), Tim Blanchard (West Rutland), Carder Stratton (White River Valley).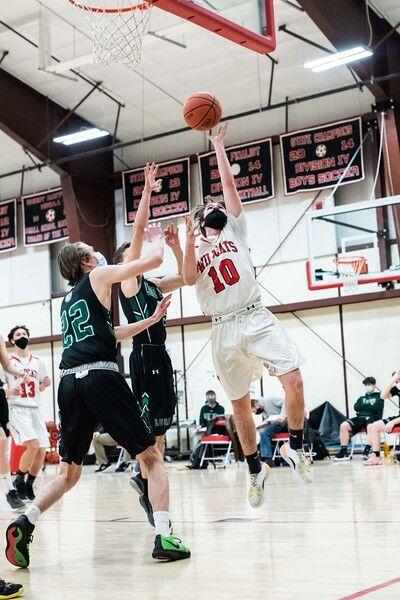 Divisions 1-2 Girls: Ryleigh Coloutti (Fair Haven), Courtney Brewster (Fair Haven), Emma Briggs (Fair Haven), Abby Brown (Fair Haven), Zoey Cole (Fair Haven), Kendra Sabotka (Rutland), Makieya Hendrickson (Rutland), Carol Herbert (Burr and Burton), Natalie Folland (Spaulding), Jasmine Jenkins (Hartford), Elana Philbrick (Mount Mansfield), Casey Flye (U-32), Savannah Scrodin (Mount Abraham), Ashley Proteau (Harwood), Haley Streeter (Springfield).
Divisions 1-2 Boys: Greg Fitzgerald (Brattleboro), Gabe Packard (Brattleboro), Kohlby Murray (Fair Haven), Zach Ellis (Fair Haven), Evan Pockette (Rutland), Gavin Johnson (MAU), Anthony Engelhard (U-32), Owen Kellington (U-32), Aiden Hawkins (U-32), Maddox Traynor (MSJ), Jeremiah Green (MSJ), Kyle Brown (Milton), Brandon Dallas Jr. (Milton), Danny Bushway (Hartford), Karic Riche (Middlebury).