WINCHESTER, N.H. — Nine weeks into the 2022 season, Bay State Modified ace Ben Byrne seems to be coming into his own atop the highly competitive NHSTRA open-wheel division.
KNOXVILLE, Tenn. — Kyle Murphy won the U.S. National Cycling Road Race on Sunday.
CASTLETON — The Brattleboro Union High School varsity boys lacrosse team was well represented in this year's Vermont Rising Stars Lacrosse Game, showcasing many of the top underclass players in Vermont.
COLCHESTER — Vermont lost to New Hampshire 4-1 in the Twin State field hockey game on Friday at Saint Michael's College.
DUMMERSTON — When Putney Fossils pitcher Danny Lichtenfeld climbed the mound to face the Walpole Granite at Gouin Field this past Sunday, he felt like he had something to prove — to his teammates and even more so to himself.
BRATTLEBORO — Vermont ski jumping coach and program leader Todd Einig was awarded U.S. Ski and Snowboard's Nordic Combined/Ski Jumping Development Coach of the Year Award. Einig has been instrumental in developing a junior ski jumping program at Harris Hill, which just celebrated its 100th y…
WINCHESTER, N.H. — Nine weeks into the 2022 season, Bay State Modified ace Ben Byrne seems to be coming into his own atop the highly competitive NHSTRA open-wheel division.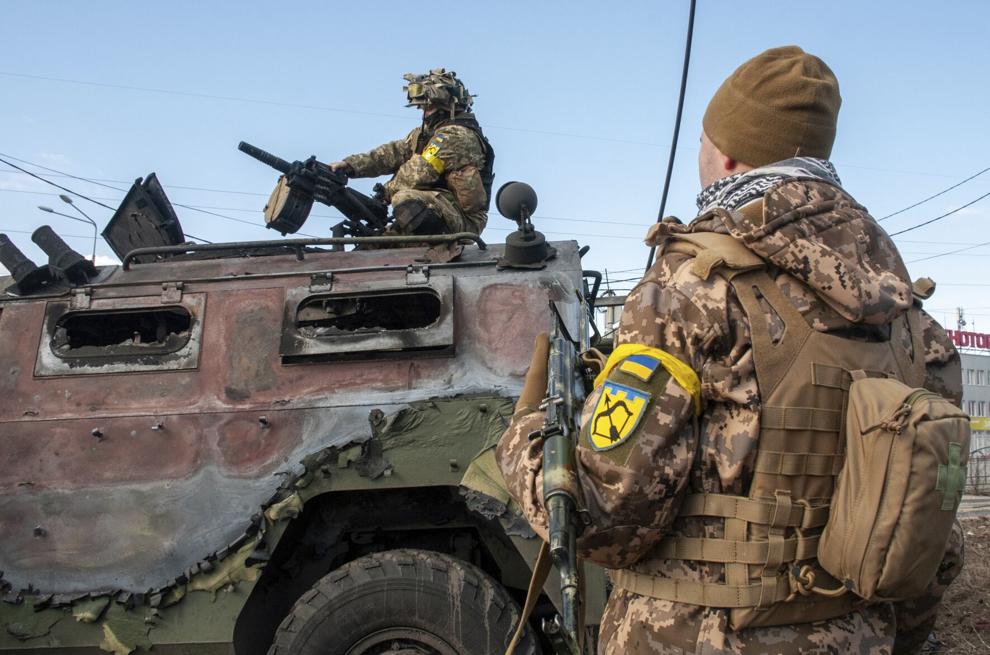 Vermont News & Media's three newspapers have a direct connection to people there who continue to work in Ukraine while under siege: Owner Paul Belogour has information technology teams based in Dnepr and Kyiv, Ukraine, which support the online operations of his other businesses, such as Vermont Innovation Box, Vermont Beer Makers and Vermont Real Estate and Development. Send your photos, videos and English-language reports from Ukraine to news@reformer.com to share them with Vermonters and other American readers.
MANCHESTER — The Devin Speno to Tristan Evans connection was deadly during the second annual Vermont All Star Football Camp 7v7 tournament on Saturday afternoon at Judy McCormick Taylor Field.
BARRE — Paul McAuliffe and Chris Parro each collected four hits when the Brattleboro Little League state tournament team crushed Mount Mansfield 25-3 in a 1980 loser's bracket contest.
BRATTLEBORO — After helping the Brattleboro Union High School varsity baseball team return to the Division 1 state finals, pitcher Alex "Moose" Bingham and catcher Turner "Cowboy" Clews were named to the Southern Vermont League's A Division First Team.
COLCHESTER — The Twin State Field Hockey Game will take place at Saint Michael's College tonight at 6.
WESTMINSTER — The Bellows Falls American Legion baseball team trounced Rutland 10-0 in five frames on Thursday evening.
Senior Bowling League standings, results...
BRATTLEBORO — On a night that was all about NBA teams making selections, Post 13 coach Ryan Greenslet had to make one of his own.
Bellows Falls hosted the Lakes Region during an American Legion baseball game, but before the game, both teams honored Billy Lockeryby who died on Oct. 28, 2021.
CASTLETON — The Vermont North-South Softball Classic will be held at Castleton University July 1-2. A couple of seven-inning games will be played on July 1 starting at 4 p.m., with a nine-inning contest set for July 2 at 11 a.m.
Division 1 Boys: Andrew Ponessi (MAU), Brooks Robson (MAU), Issiah Brunache (MAU), Connor Bell (MAU), Samuel Kay (Rutland), Owen Dube-Johnson (Rutland), Abed Alawi (Rutland).
Central New England Rivals is the newest AAU basketball program for the southern Vermont/New Hampshire and western Massachusetts area. The Rivals were created by coach Marc Hoak and this year consisted of a varsity boys and a varsity girls team.
WILMINGTON — Twenty-two teams, 39 sponsors, and 15 volunteers participated in Grace Cottage Family Health & Hospital's 13th annual Tee It Up For Health Golf Tournament June 11 at Haystack Golf Course in Wilmington.
BURLINGTON — Four Bellows Falls track and field athletes competed in the Vermont Decathlon Championships at Burlington High School June 13-14.
BRATTLEBORO — After leading the Bellows Falls varsity softball team to a 10-6 record and the No. 3 seed in the D-3 Tournament, Donald Laurendeau was named the Southern Vermont League Coach of the Year for Division C.
NORTHFIELD — Eighteen of the top senior baseball players from the Green Mountain State have been selected to represent Vermont against New Hampshire in the 2022 Twin State Baseball Classic on June 25 at Norwich University's Garrity Field. The Vermont Baseball Coaches Association recently ann…
BRATTLEBORO — Joe Belair, who began coaching in the Brattleboro Small Fry League when the loop started 20 years earlier, retired after guiding Raymond S. Roberts to a 16-6 victory over Loney's in the 1985 championship game.
BRATTLEBORO — Chad Gundry is the head coach of the Brattleboro Little League 12-year-old All Star baseball team. His assistants are Tucker Leary and Brian Casey.