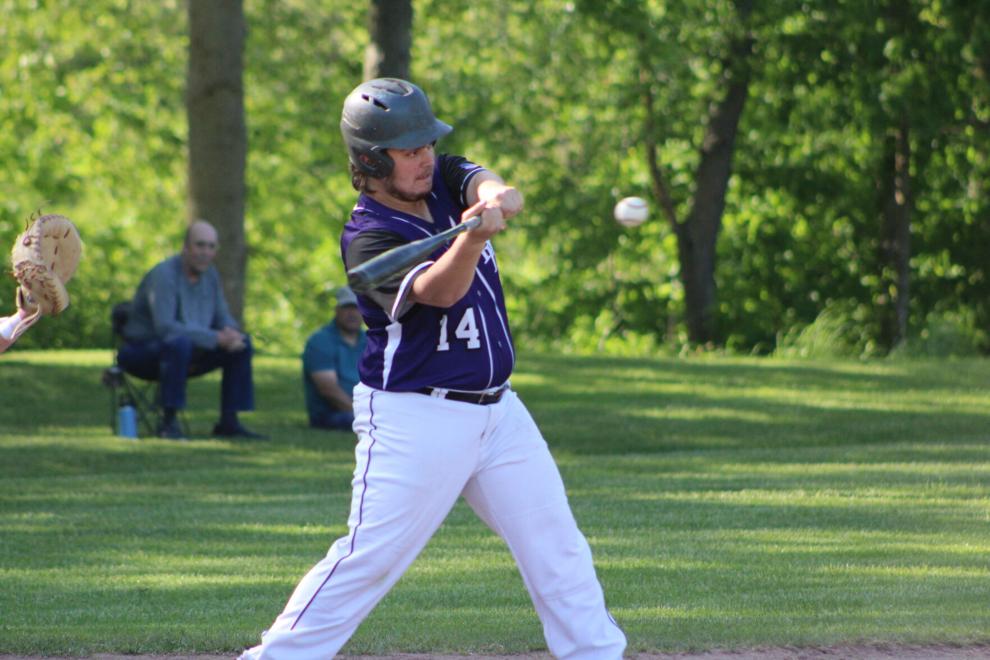 WESTMINSTER — In Friday's regular season finale, the Bellows Falls Union High School baseball team fell 10-0 to Mount Anthony on Senior Day.
Playing out of their division, the Terriers (8-8) fell behind early as MAU (13-3) put five runs on the board in the first inning.
"Five runs in the first kind of set the tone. Five runs in the first kind of sets the tone in any baseball game," said Bellows Falls head coach Bob Lockerby. "They hit the ball. That's a good baseball team. We got beat. I'm not leaving here upset because we didn't beat ourselves. … We got beat by a good baseball team today. Hats off to them."
MAU starting pitcher Tanner Bushee had a great performance, giving up only a few hits on the day.
With MAU leading 7-0 in the bottom of the second inning, Eli Allbee singled and then stole second to start the inning off on the right foot for the Terriers, but Bushee struck out the next three batters to leave Allbee stranded.
"When he found out he was getting the ball, because of the football history (between the two schools), he was amped up for this game and ready to go," said MAU coach Trevor Coyne. "All season long that's what he's done, come in and throw strikes and get us wins. He's 5-0 so we know we're going to get lots of strikes from him."
Nat Greenslet led off the top of the third with a single to right-center and Finn McRae came on to pinch run. McRae stole second and advanced to third on a passed. Colby Granger walked to put runners on first and third and another passed ball a short time later allowed McRae to score.
With two out and Granger on third, Carson Merriam was able to reach on a fielding error that also allowed Granger to score to give the Patriots a 9-0 lead before the Terriers were able to get out of the inning.
"We've been hitting the ball solid so we just had to put it in play and get on base," said Coyne. "All we need to do is get Tanner a couple runs and he usually pounds the strike zone and he lets our defense play."
Bushee struck out the first two batters in the top of the third, but then a walk by Jesse Darrell and a single to center field by Cole Moore had the Terriers knocking on the door.
Trenton Fletcher battled, working the count full, but Bushee was able to get the punch out to neutralize the threat.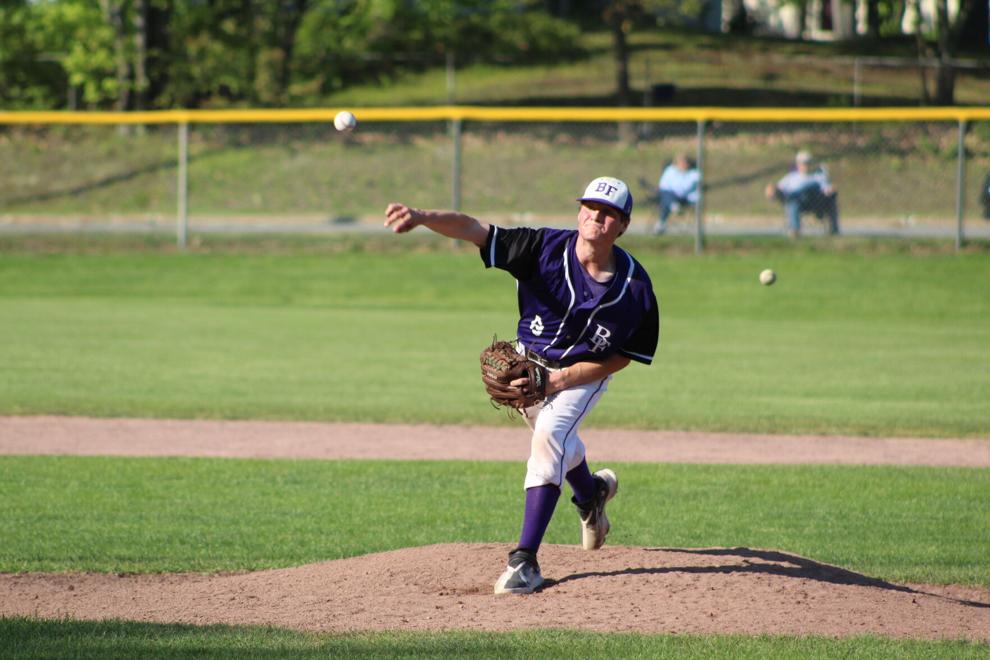 To start the top of the fourth inning, Lockerby made a pitching change, going to Fletcher in relief of Darrell. Fletcher was able to retire the Patriots in order, which included a beautiful diving catch in left field by the Terriers.
In the top of the fourth Bushee continued to dominate, striking out the side in order to end the inning.
With one out in the top of the fifth, Granger singled to right and Bryce VanVoorhis singled past third to put runners on first second.
After a line drive out to center field, Worthington singled to left to drive in a run, putting MAU up 10-0 before a ground out to first ended the inning.
In the bottom of the fifth, Bushee struck out the first batter he faced and retired the second on a pop fly to shallow left field. The next batter, Jamison Nystrom, was able to leg out a single to put a runner on for the Terriers, but a pop up to second base ended the game.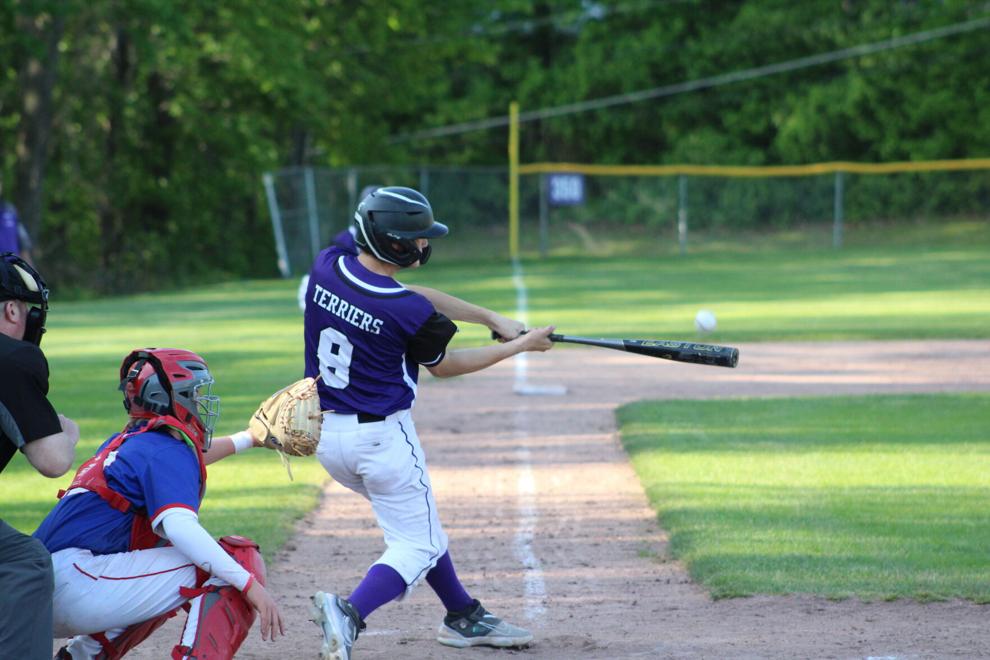 "We played Hartford and Mount Anthony to end the season. I'm the guy … that wants us to play a tough schedule because playing lower level and winning by 10, 15, runs, you're not learning anything about baseball," said Lockerby. "It's giving you false information about how good you are. You need to play good teams and find out how good you are and we played a good team today and they showed us how good they are."
While Lockerby said the loss on Senior Day was tough for seniors Caden Haskell, Jake Moore, Hunter Morey, Jamison Nystrom and Noah Simino, Lockerby reminded them during the game that it was not their last time playing baseball on their home field, with playoffs starting next week.
"We have next week and we'll be playing the teams in our division and then it's up to us to play baseball, so I'm not leaving here upset," Lockerby said.