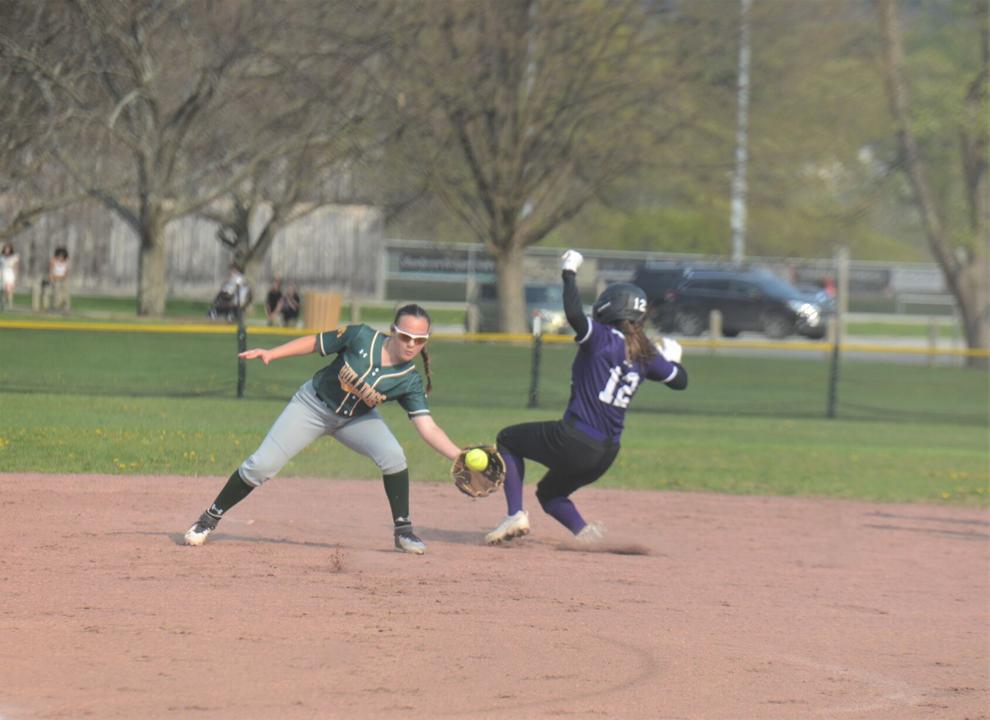 MANCHESTER — In a back-and-forth offensive affair, Monday's Southern Vermont League softball game between Brattleboro and Burr and Burton came down to which team would settle in first.
That's where the experience of senior Bulldogs co-captain Skylar Dotson came into play.
After a five run bottom of the fourth, BBA gave Dotson a two run lead heading into the fifth inning. When you factor in the 36 combined runs scored up to that point in the contest, BBA's 19-17 lead felt anything but safe. Brattleboro had scored in each of the four innings and was looking for more as Dotson retook the mound.
The Bulldog seized momentum for her squad, rattling off consecutive 1-2-3 innings and keeping the Brattleboro bats at bay. The pitching couldn't have come at a better time and BBA capitalized, defeating a relentless Brattleboro team 29-17 in six innings.
Dotson was handed the softball after 3 1/3 innings of work from freshman Malayla Greene.
The freshman was steady through three innings as BBA held a 14-6 lead, but Brattleboro's bats exploded in the top of the fourth to the tune of eight hits and 11 runs, chasing BBA's starter from the contest.
Aliza Speno kickstarted the Brattleboro run with her leadoff double to left field, giving the visitors a runner in scoring position to begin the inning. She came around three batters later when Kayli Speno (2 for 2) drew one of her two walks in the game for her lone RBI.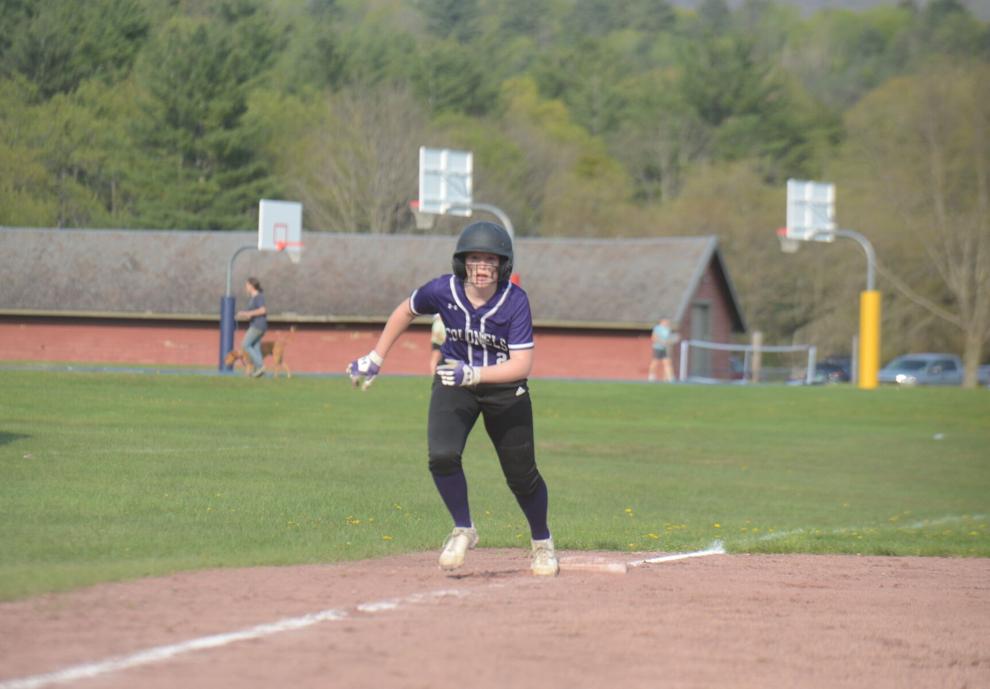 Marina Wilson drove in two more runs with a hard ground ball up the middle that reached the outfield in the following at bat, and suddenly Brattleboro was rolling. The visitors chased Greene from the contest two batters later, having trimmed its deficit to 14-11 and runners on second and third with just one out. Wilson added another RBI single in the inning off Dotson, who allowed both of the runners she inherited to score, along with four more Brattleboro runs – before getting out of the frame.
Brattleboro coach Erin Cooke has watched her young roster grow confidence throughout the year. The electric top of the fourth was another case of just that.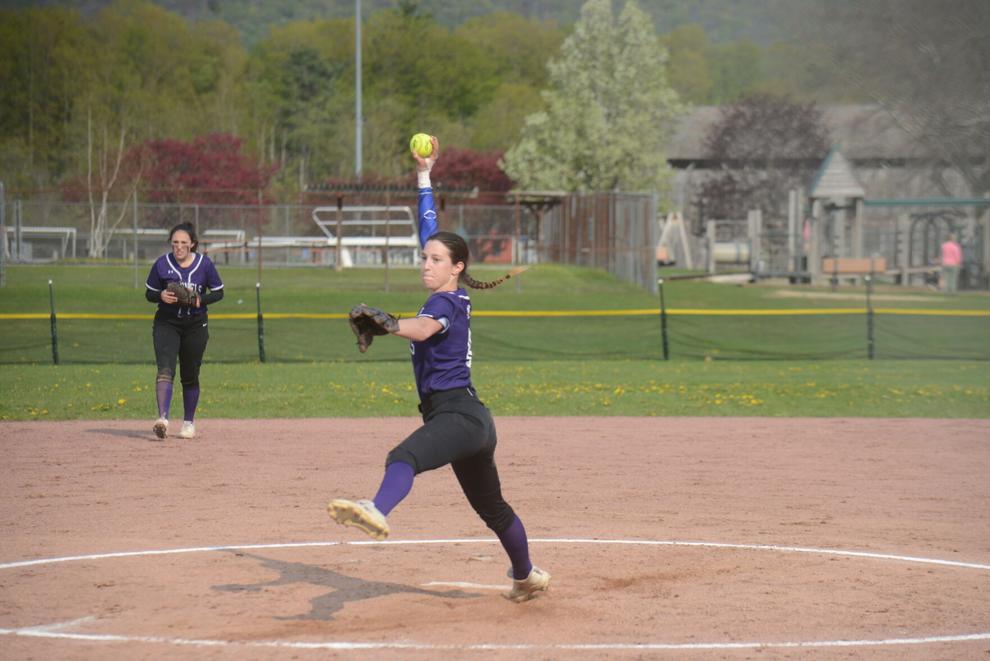 "It starts to build, you can feel the energy just taking over," Cooke said. "They're very good at that, and they're very positive to one another."
BBA retook the lead, 19-17, in the bottom half of the inning, and that's when Dotson locked in by retiring the next six Brattleboro batters in order.
"When she throws well, she throws really well," Sheldon said of her senior captain. "Being a senior, it's kind of nice to be able to bring her in in relief."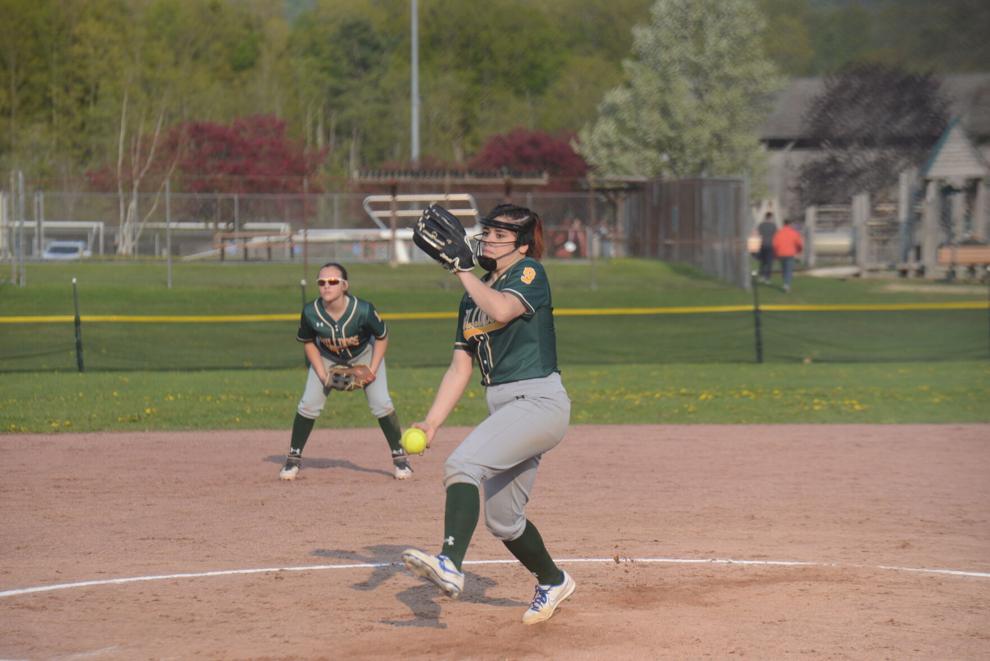 BBA's bats were held scoreless in the fifth by Brattleboro relief pitcher Jasmine Thibault in the fifth, but responded with a 10-run sixth inning to secure the mercy-rule victory.
Fittingly enough, it was Dotson's offense that put the game to a close, with her RBI double that brought the game to a 12-run margin.
It was an all-around team win for the Bulldogs, which saw nine of the 10 batters finish with at least one RBI and all 10 score a run.
It's the latest victory in what has been the program's most successful season in recent memory. Sheldon attributes the success to her team's refusal to quit.
"This team doesn't give up," she said. "The last few years, we'd give up early. This team does not give up, ever."
That unwavering commitment has the Bulldogs at 6-2 on the year.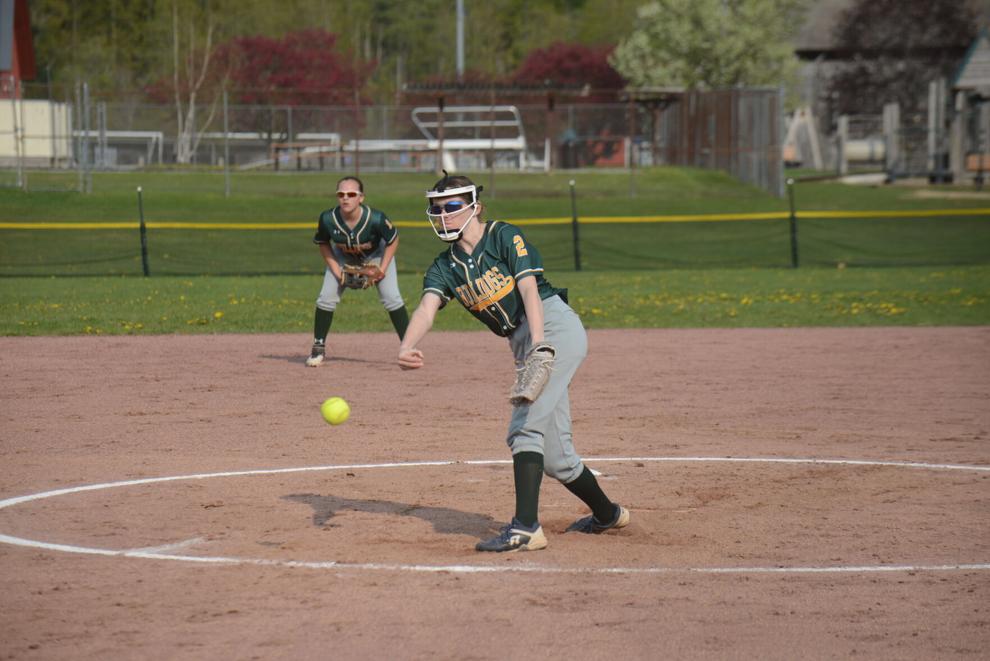 On the other side, the visitors fell to 0-6. Despite its record, Brattleboro has been competitive in many of its matchups this spring. Monday's defeat being a mercy-rule was not indicative of how the game was played. Brattleboro was in contention for the entire game, until BBA's 10-run outburst in the final frame sealed the win.
"Our message from the very beginning of the season has been to get better every day, to always show up and give 150 %," Cooke said. "Remain positive for yourself and for your team, and to always just give your all."
A rebuilding Brattleboro squad showed that resolve in Manchester on Monday, and its coach knows these lessons will only make her team that much stronger in the future.
"I think we're in a good place right now," she said.
Pink the diamondBBA hosts Mount Anthony Tuesday at 4:30 p.m. in a game that means much more than a win or loss. The BBA team came to a collective decision that all money raised from Tuesday's game will be donated to Cameron Rider, a junior at Rutland who plays baseball and was recently diagnosed with a rare form of lung cancer, Mucoepidermoid Carcinoma (MEC). Sheldon relayed the message her team gave her on that decision.
"He's our age, he plays our sport, and we want to make sure we're supporting local kids who are battling cancer," she said. "We're hoping to raise a bunch of money through donations and 50/50 raffles, concession stands and T-shirt sales. They're excited about it."
The BBA and MAU junior varsity softball teams will also be playing in Manchester, as will both school's varsity baseball teams.