BRATTLEBORO — A radio broadcaster was searching the ground for his fallen hearing aid during the early stages of Tuesday's season opener at Sawyer Field, but odds are that he could still hear the loud popping sound of catcher Natalie Tenney's mitt.
Kelleigh Simpson was throwing smoke.
The Lyndon softball team's ace struck out 16 and gave up just two hits as the Vikings defeated host Brattleboro 8-0.
"Drink some water and stay in the shade," Kelly Markol often reminded her BUHS players before heading down to coach third base on the 70-degree day.
A couple of singles by Taylin Bauer was all that the Colonels were able to muster offensively. The second hitter in the lineup went the other way in the first inning and then drove the ball to left-center in the third.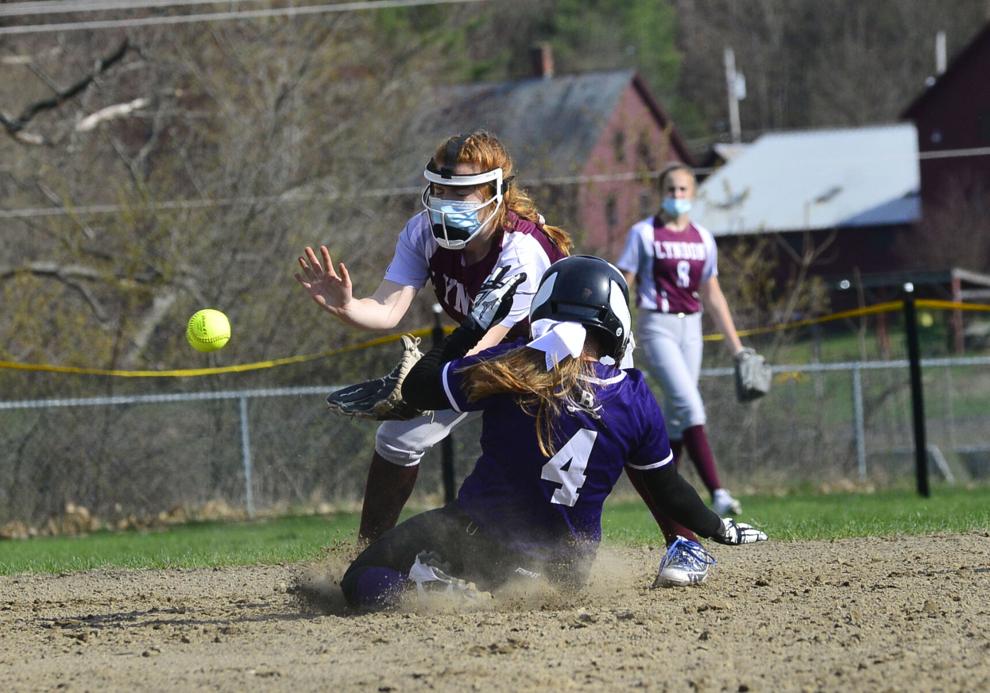 Simpson retired the side in the fourth and sixth frames. She had back-to-back assists in the fifth, throwing out Brenna Beebe on a bunt attempt and then taking care of Aliza Speno's grounder.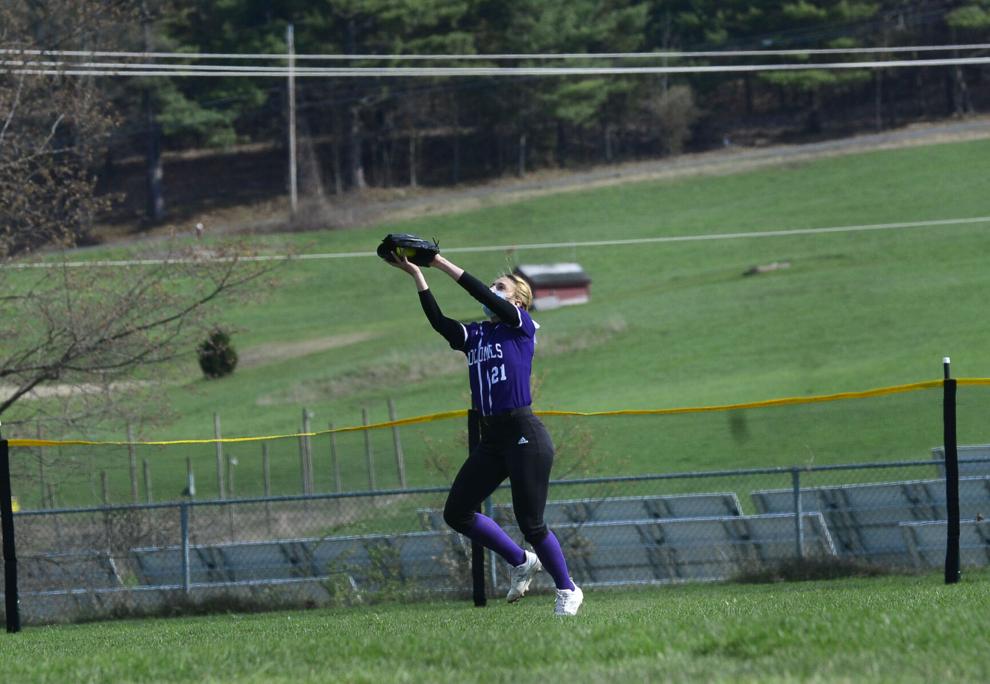 "Why don't you let someone else touch the ball?" a Lyndon fan joked.
Emma Newland had a team-high three hits for the Vikings, who broke the ice in the second and added another run in the fourth. The visitors erupted for five more in the fifth, with Emily Turner and Simpson each belting an RBI double, in order to pull away.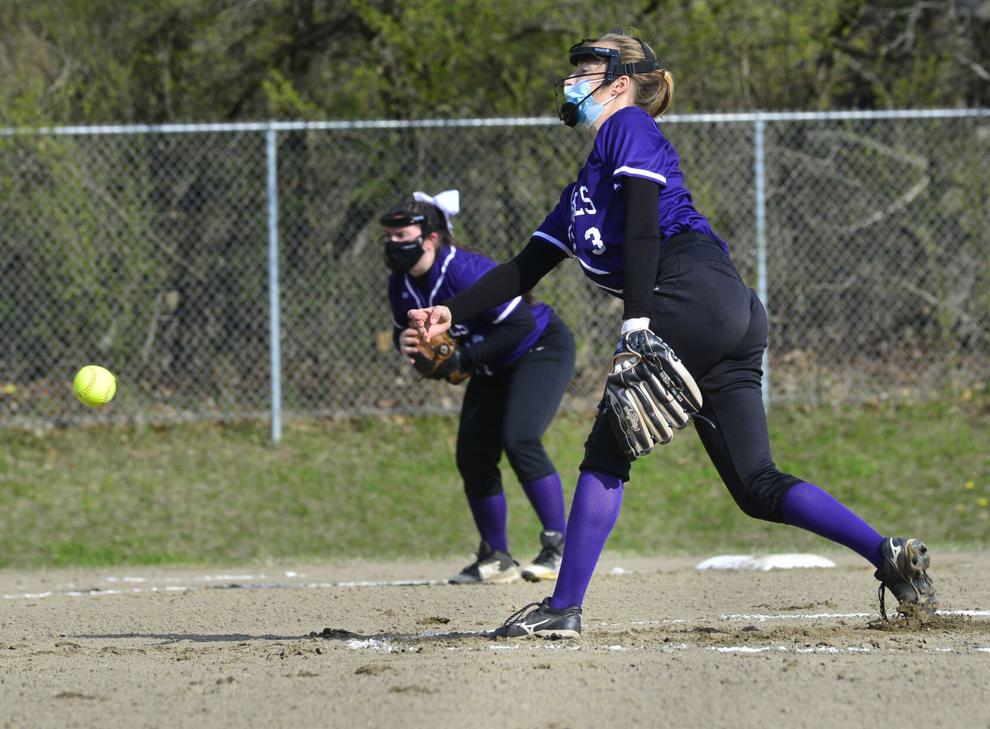 Leah Madore went the distance for the purple and white, fanning eight, walking seven and giving up nine hits. The defensive highlight for the hosts was a scoop and throw to first by shortstop Natalie Hendricks in the sixth.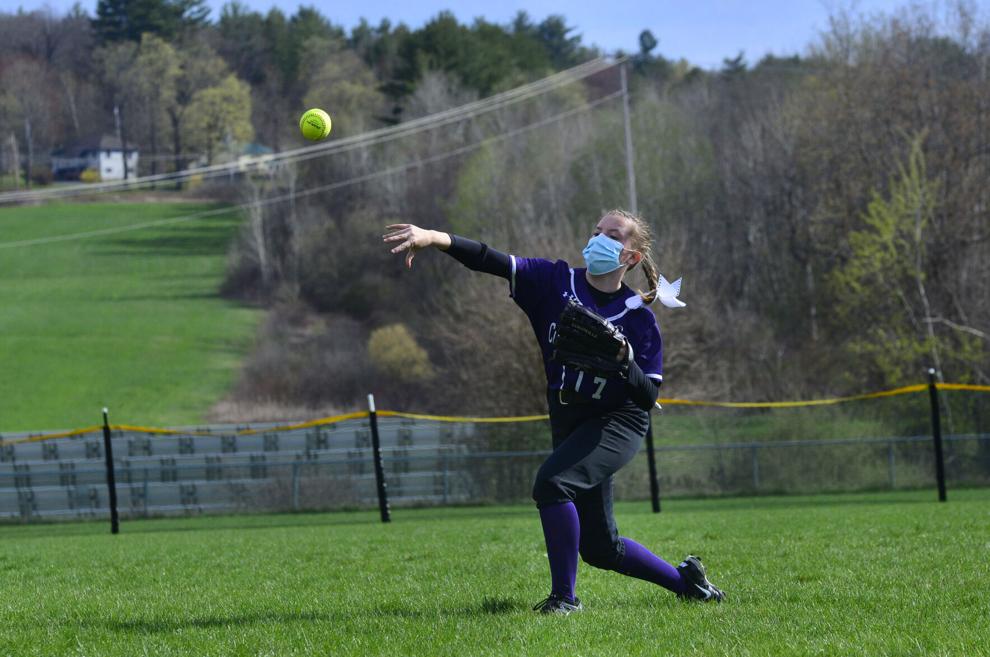 Brattleboro roster: Coaches — Kelly Markol, Erin Cooke, Alicia Porter, Rachael Rooney, Tim Madore. Players — Nina Belliveau, Natalie Hendricks, Alexa Kinley, Logan Austin, Taylin Bauer, Brenna Beebe, Leah Madore, Nicole Potter, Lily Bingham, Greta Neddenriep, Aliza Speno, Brittney Wright.