PHOTOS: Hinsdale hosts Mascenic
Hinsdale Middle High School boys hosted Mascenic during a basketball game on Tuesday, Feb. 3, 2021.
HINSDALE, N.H. — Physical Education teacher Steve Fecto cleaned folding chairs one by one after Wednesday's varsity boys basketball game at "the Stable."
He had just watched Gabe Turner and Shea Zina clean the glass.
The powerful forwards scored 11 points apiece and also continually gave their team second chances by pounding the offensive boards, leading Mascenic to a 47-34 victory over Hinsdale.
"Those two guys are their horses. They are very good athletes. They were just fighting down low. They have that warrior mentality," said Pacers coach Carl Anderson.
Turner scored five points in the first quarter, helping the Vikings to a 9-0 advantage. Jack Cocozella and Dylan Barthell would each hit a trifecta as the visitors stretched it to 18-5.
"Defense wasn't the problem tonight," stated Anderson, who used a 1-3-1 trapping zone in the beginning and then switched to a man defense. "I love the way my kids work so hard."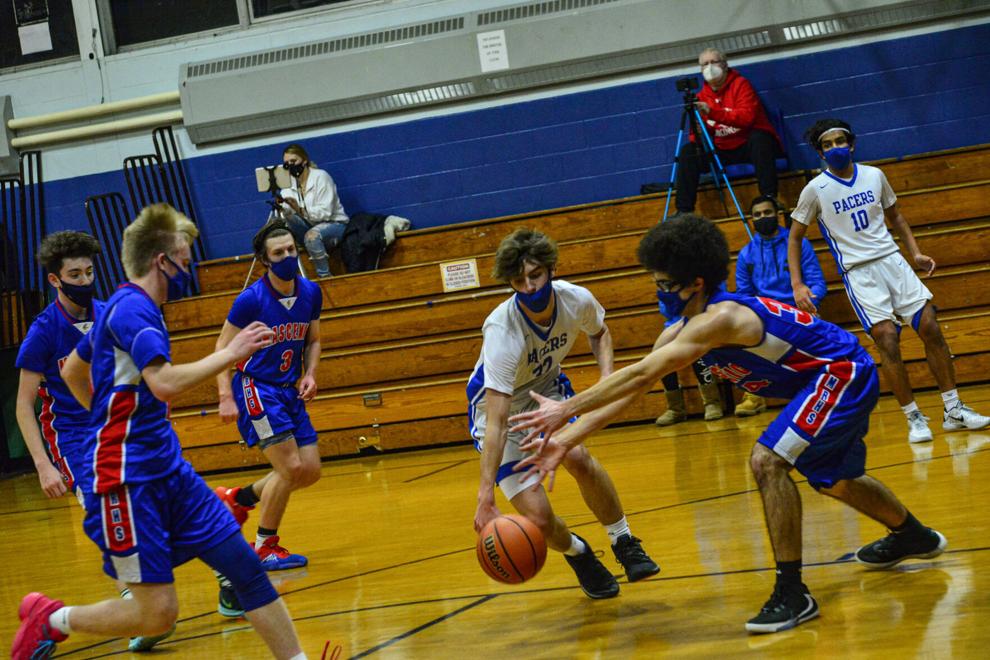 A 10-foot turnaround late in the second quarter seemed to get Hinsdale's Brayden Eastman going. He would go on to sink three shots from downtown and also drill a mid-range jumper to get to a game-high 13 points.
"That turnaround gave him a big boost of confidence. He was feeling it," Anderson commented.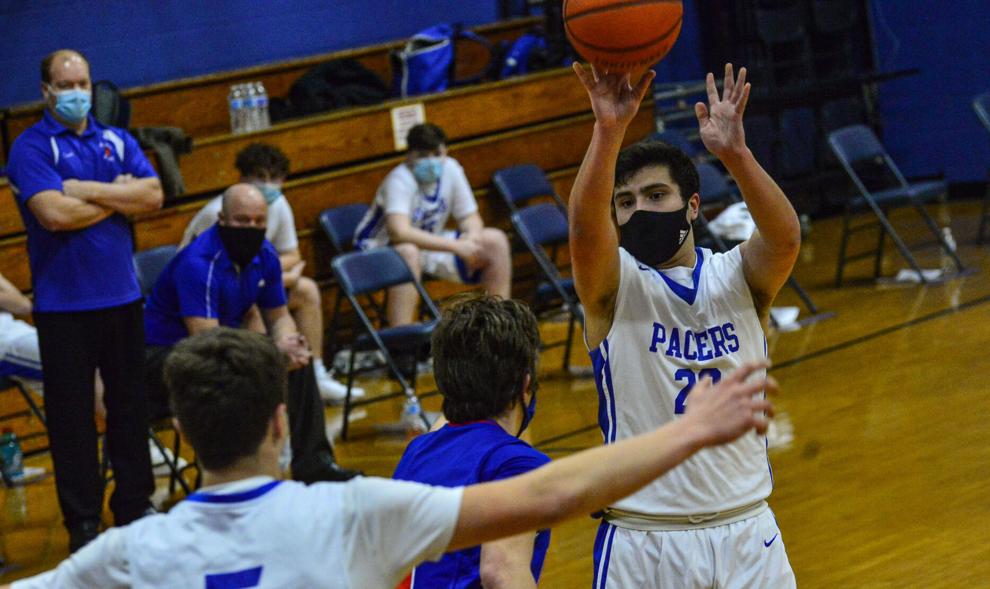 Jason Cowan's make from beyond the arc and Noah Pangelinan's pull-up jumper allowed the Pacers to get within 28-22 early in the fourth quarter. But Turner continued to do damage on the offensive glass and scored in the paint on three occasions as Mascenic pulled away.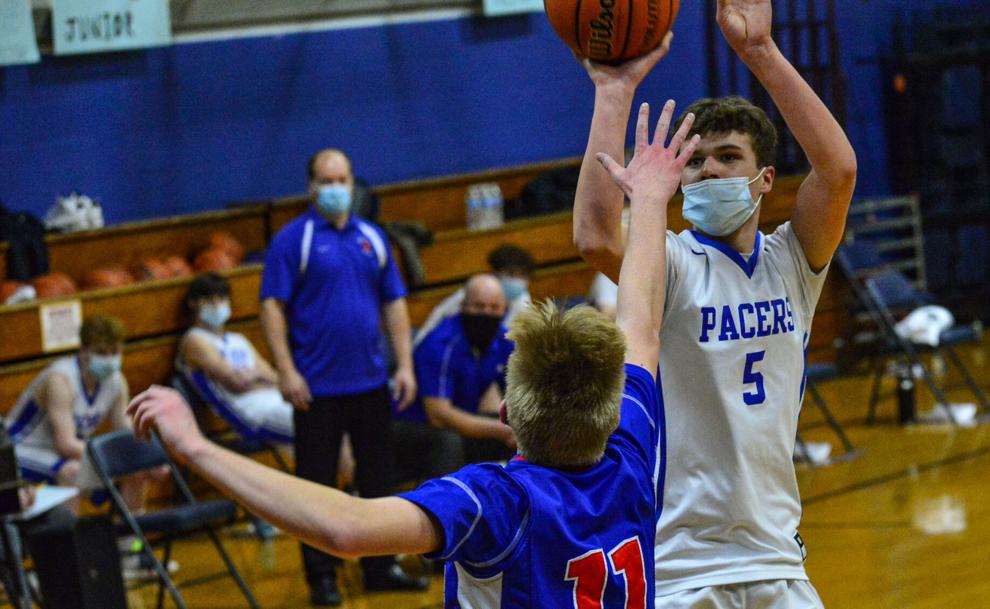 Aidan Davis swatted a couple of shots to lead the home team's defense. Hunter Dingman, who was unable to connect from long range, made three clutch free throws for the Pacers down the stretch.
"He scored three big points for us tonight," the Hinsdale coach said. "I'm very happy for him."
Bobby LeClair gave the hosts a spark off the bench, including a 3 in the second quarter.
"He had a great game defensively for us," Anderson explained.
The rematch will take place on Saturday, with the site to be determined.
Mascenic scoring: Shea Zina 11 points, Gabe Turner 11 points, Jack Cocozella 7 points, Joe Cocozella 6 points, Dylan Barthell 5 points, Adam Stuffenecker 3 points, Blaine Krook 2 points, Tyler Lowe 1 point, Jimmy Crawford 1 point.
Hinsdale scoring: Brayden Eastman 13 points, Jason Cowan 11 points, Hunter Dingman 3 points, Bobby LeClair 3 points, Arth Patel 2 points, Noah Pangelinan 2 points.