PHOTOS: Hinsdale hosts Monadnock
HINSDALE, N.H. — With a mask over her face and an "S" among the letters across the front of her jersey, Angelina Nardolillo looked like something out of a comic book on Wednesday evening.
The senior center towered over her opposition, finishing with a double-double (24 points, 10 rebounds) and five blocks to power the Hinsdale varsity girls basketball team to a 57-45 win over visiting Monadnock.
"Angelina was pretty dominant inside," said winning coach Terry Bonnette.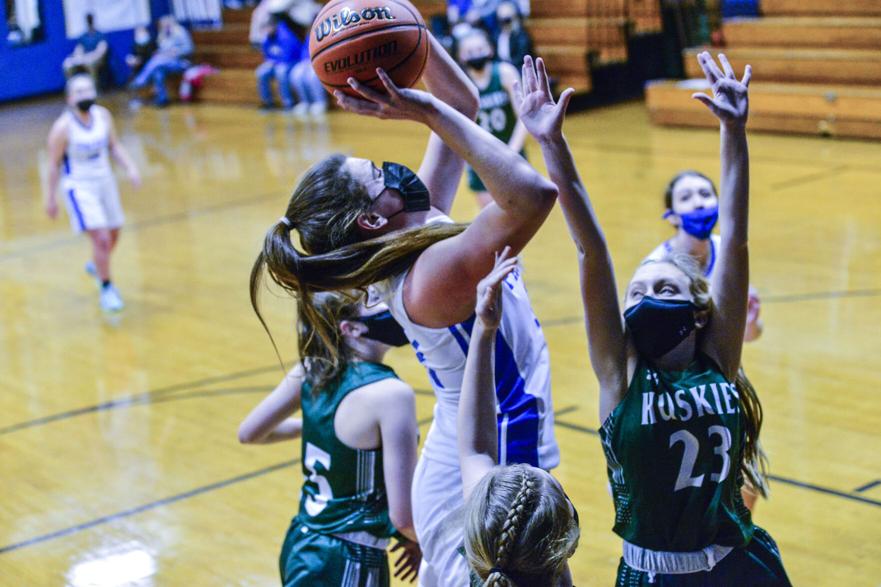 Trailing 30-21 in the second quarter, the Lady Pacers went on a 23-0 run to pull away. Kleay Steever, Olivia Pangelinan, Audrey Martin and Delaney Wilcox all came up with a steal during the rally.
"We have to make sure we are playing tenacious defense," noted the Hinsdale coach. "We weren't covering the shooting spots early on, so they were hitting 3 after 3. That's something we talked about at halftime."
With her team ahead by just one point at the break, Wilcox went off for seven points during a 13-0 surge to begin the second half. The Hinsdale floor general finished off three fast breaks and also made a free throw during that span.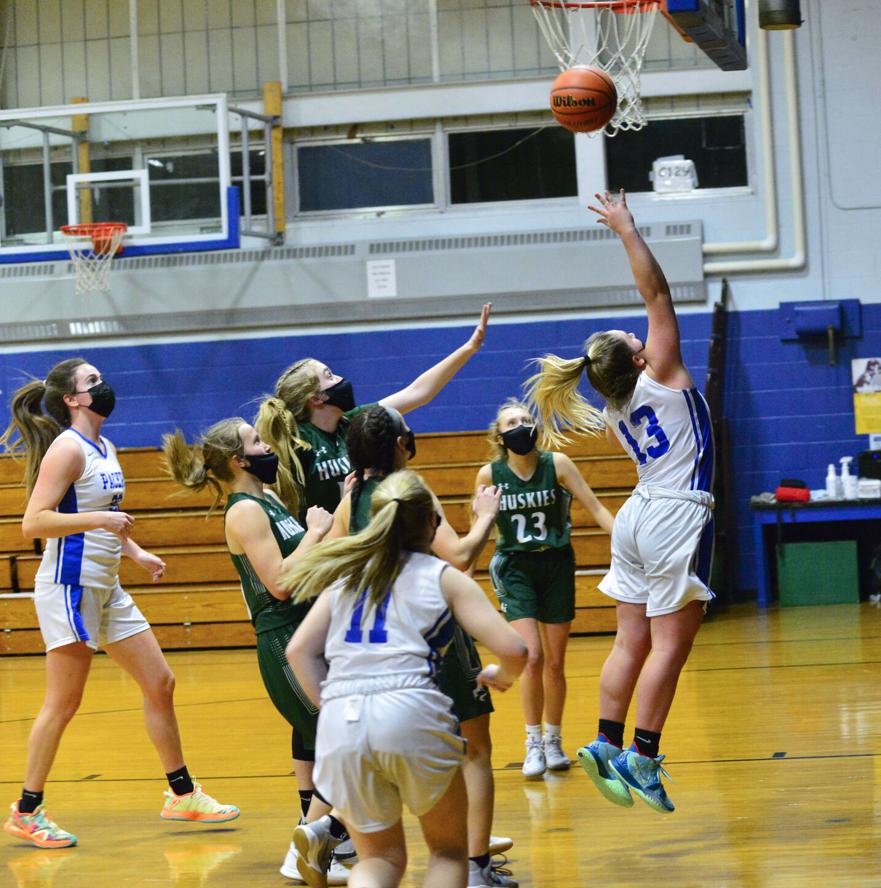 Addy Nardolillo drilled a mid-range jumper, Martin and Wilcox each delivered from beyond the arc, and Steever scored off of a steal as the hosts went up by as many as 18 points.
"It did seem different tonight," mentioned Bonnette after the game. "Usually, this place is packed and you can hear the roar of the crowd."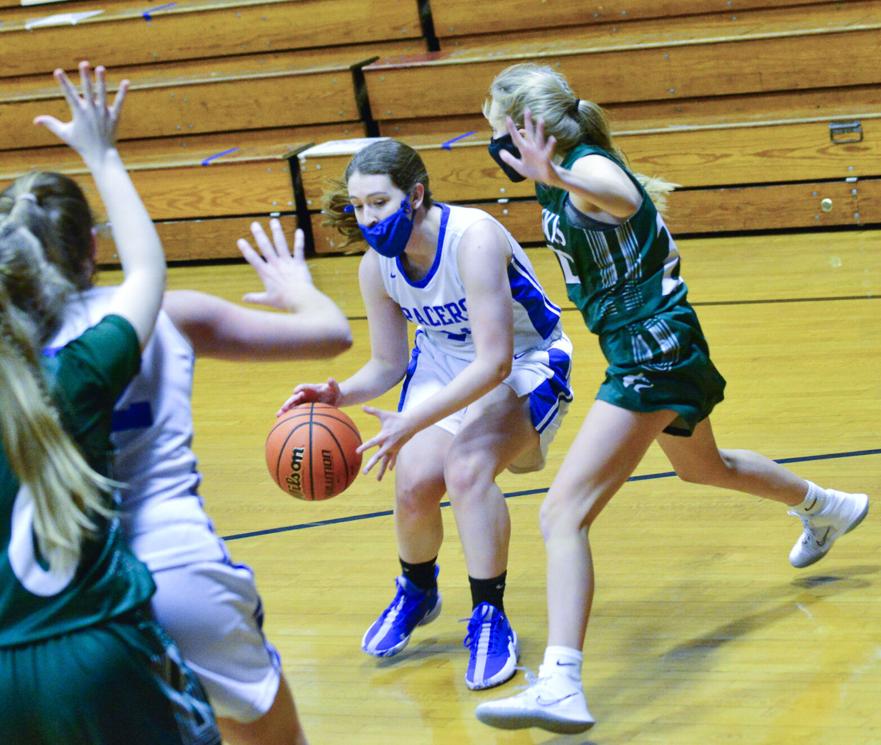 Due to COVID-19 concerns, the estimated 25 spectators were spaced out on the bleachers, the subs and coaches were distancing along each team's bench area, and everyone inside the gymnasium was wearing a facial covering. There wasn't even an opening tip — instead, the visitors took the ball out at midcourt.
The Huskies were hot from downtown in the first half, with Grace LeClair, Quinn Underwood, Mea Carroll-Clough, Grace Furze and Breann Lawrence combining for six trifectas against a 2-3 zone. Hinsdale's super-talented center kept the home team close, however, with eight layups and three splashes from the charity stripe.
Hinsdale scoring: Angelina Nardolillo 24 points, Delaney Wilcox 20, Addy Nardolillo 6, Kleay Steever 4, Audrey Martin 3.
Monadnock scoring: Breann Lawrence 11 points, Grace Furze 10, Mea Carroll-Clough 9, Grace LeClair 9, Quinn Underwood 4, Trista Faulkner 2.