Pacers eliminated by Griffins
HINSDALE, N.H. — On Wednesday evening at the Stable, "the Cameroon Connection" put on a show.
Brothers Karl and Yann Yonkeu, who came to the Granite State from Central Africa five years ago, combined for 36 points to guide the Holy Family varsity boys basketball team to a 66-44 victory over Hinsdale in a Division 4 playoff game.
"They are the tallest players we have faced this season," said Hinsdale coach Carl Anderson of the twin towers listed at 6-4 and 6-7. "They are very athletic. They made some very good plays."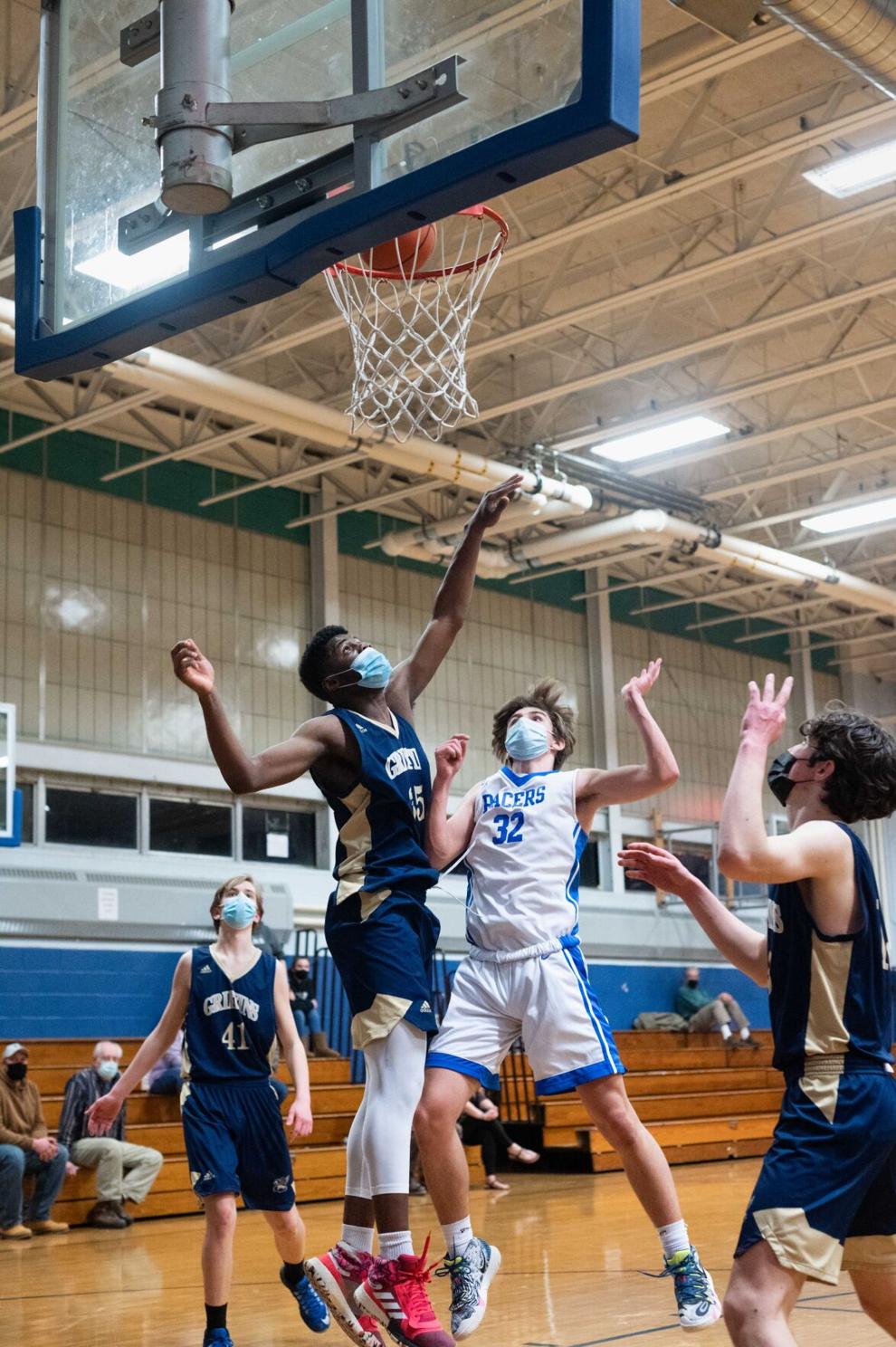 Arth Patel drained a 3 and Jason Cowan completed a three-point play as the Pacers stole a 16-15 lead in the opening quarter.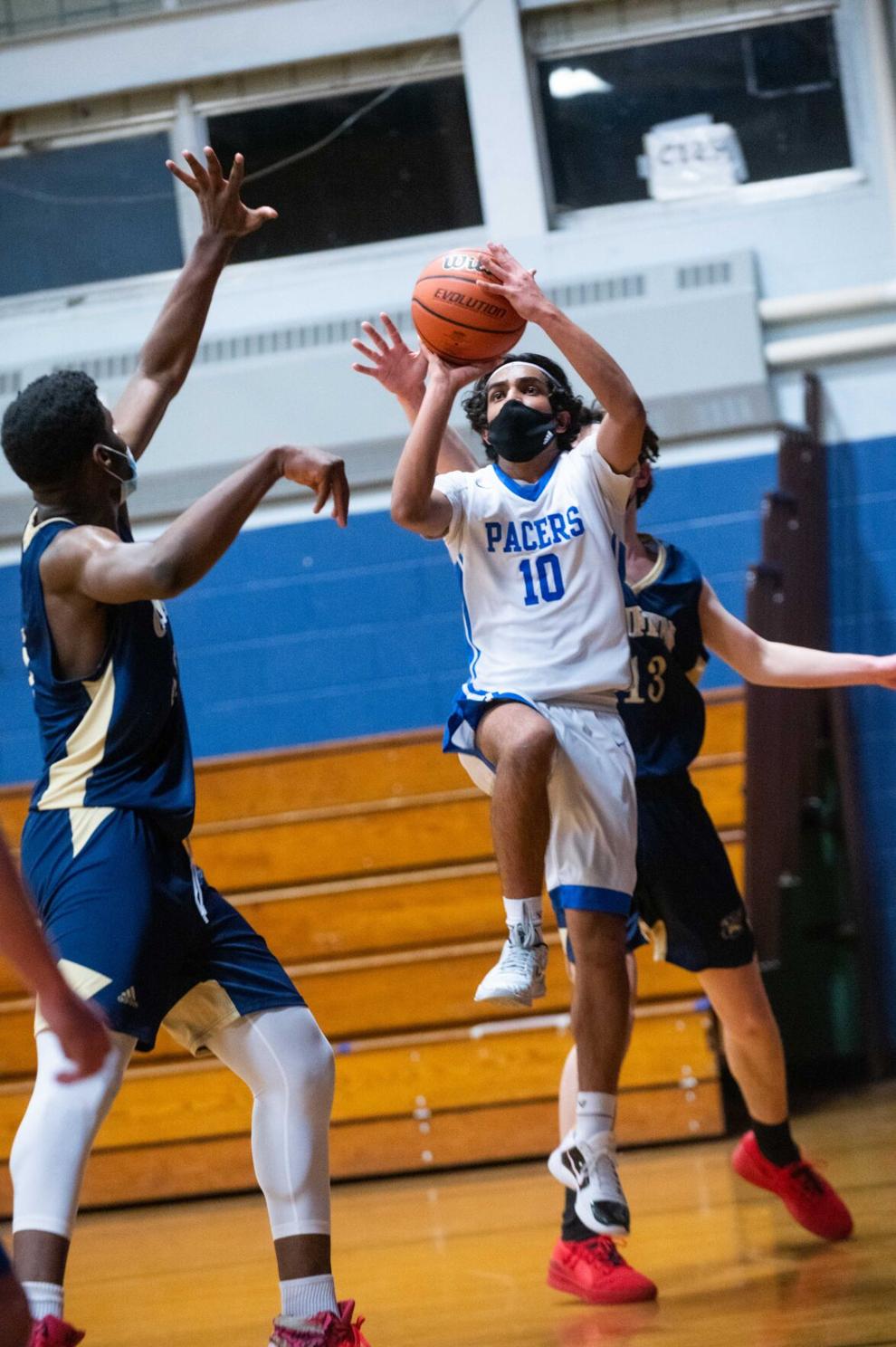 That was followed by a 16-0 Holy Family run that put the visitors in command for good. The Yonkeu brothers each made a couple of layups during that surge, with the junior point guard often forcing his way to the hoop in transition and the senior center usually going up strong from the low block.
Patel made a couple of bunnies and Noah Pangelinan sank a mid-range jumper before the Pacers went to the break trailing 42-22.
"That second quarter was the difference," Anderson explained.
Brayden Eastman would then carry the hosts over the next eight minutes. The young point guard hit a couple of shots from downtown and also had a pair of three-point plays to keep Holy Family's advantage to around 20 points.
"As a freshman, he does a lot of good things for us," the Hinsdale coach noted. "In the third quarter, he started driving right at the big fella and that gave him some confidence."
Pangelinan scored six of Hinsdale's eight points in the fourth quarter, with his bank shot from 15 feet being the highlight.
"We saw them play a game, but seeing them on tape is way different than actually playing against them," stated Anderson. "I have nothing but respect for Holy Family."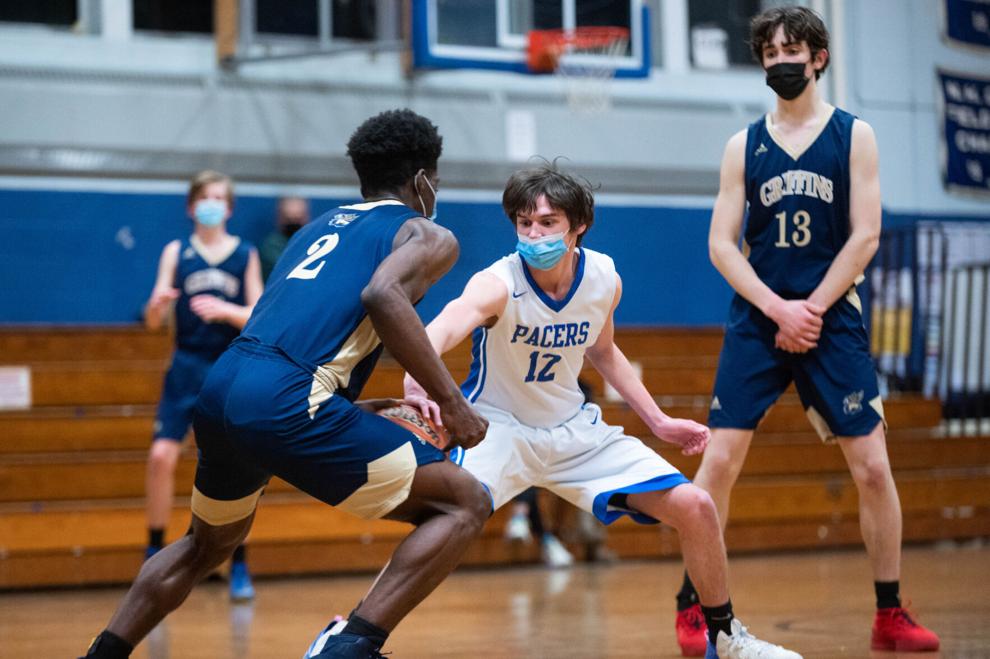 Karl Yonkeu wowed the crowd with his sweet, left-handed release — splashing a 3 in the opening quarter versus Hinsdale's 1-3-1 zone and making all seven of his free throws. Yann Yonkeu pulled down 20 rebounds and also made seven layups on the night.
Hinsdale ended up with a 4-7 record.
"This season was so different without (more) fans. We can only hope to have this place rocking next year," Anderson said. "We are a very young team. We have just three seniors."
Holy Family scoring: Karl Yonkeu 20 points, Yann Yonkeu 16 points, Paul Montagne 12 points, Tom Gillis 11 points, Jack Gionanzo 4 points, Sean Sullivan 3 points.
Hinsdale scoring: Brayden Eastman 16 points, Noah Pangelinan 10, Arth Patel 7, Jason Cowan 5, Aidan Davis 4, Bobby LeClair 2
Kelly Fletcher photos: https://mng-nenivt.smugmug.com/Hinsdale-vs-Holy-Family-in-Division-4-Playoffs-030321/i-kwh4NGc