PHOTOS: Rice girls eliminate Brattleboro
BRATTLEBORO — Brattleboro Union High School varsity girls basketball coach Chris Worden called out "Kentucky" whenever he wanted his team to press during Tuesday's Division 1 playoff game.
But it was his opponents who resembled the animals that the Bluegrass State is known for.
No. 11 Rice exploded out of the starting gate to take a 19-0 lead and ran away from the sixth-seeded Colonels, 58-21.
Elyse MacDonough pumped in a game-high 20 points for the Green Knights. She drained a couple of triples and completed a pair of three-point plays, while also making three other layups and two more free throws.
The visitors spread the floor nicely, moved without the ball, and made several passes each trip. They ended up with 21 made layups, including a pretty reverse by Ava MacDonough late in the second quarter, on their way to the winner's circle.
Reigning Brattleboro Reformer Athlete of the Week Cadance Gilbert ended the early Rice surge with a putback and soon after went 2-for-2 from the charity stripe. She pulled down a handful of offensive rebounds on the evening.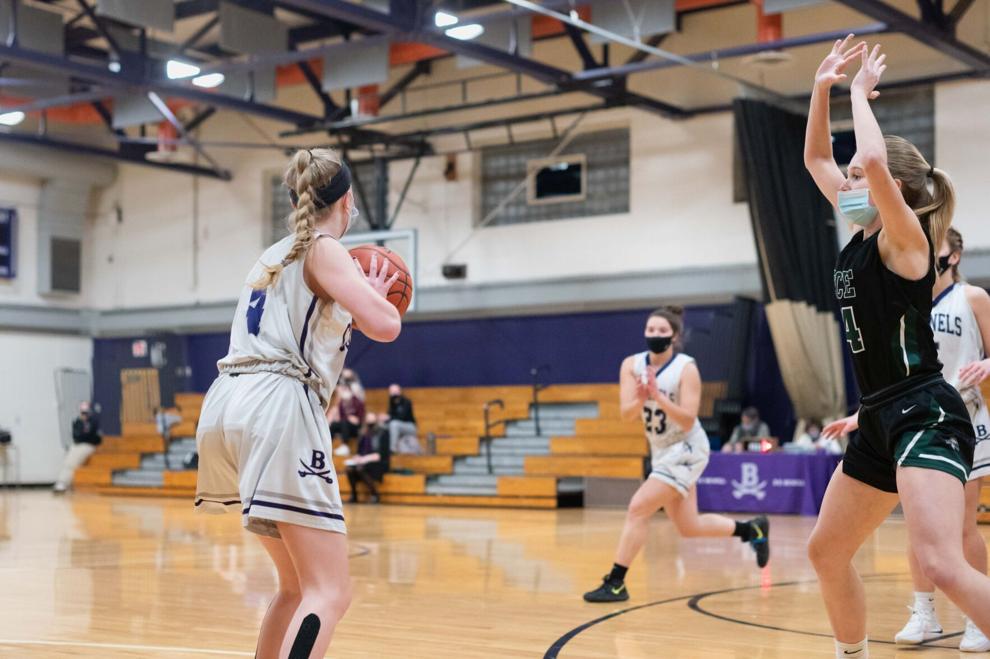 The play of the day for the Colonel girls occurred late in the first half. Madison Severance stole the ball and found Alyssa Grover, who skipped a pass from the right baseline over to Taylin Bauer for an easy basket.
Chloe Givens, who was the leading scorer for Brattleboro, racked up all seven of her points over the last 14 minutes. She drilled a 3 from the right wing, had a putback, and added a layup after a nice entry feed from Gilbert.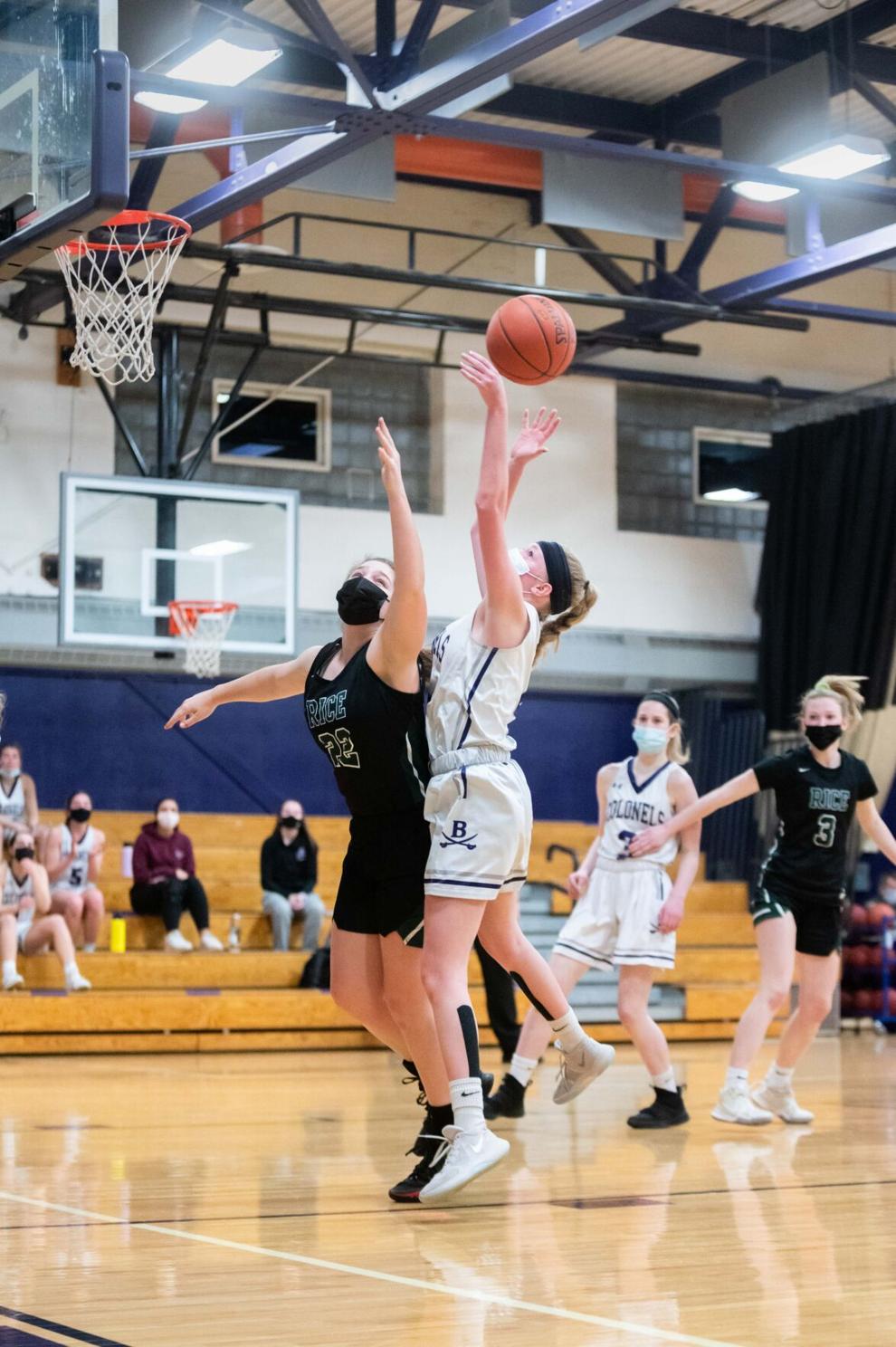 BUHS finished the season with a 4-4 mark.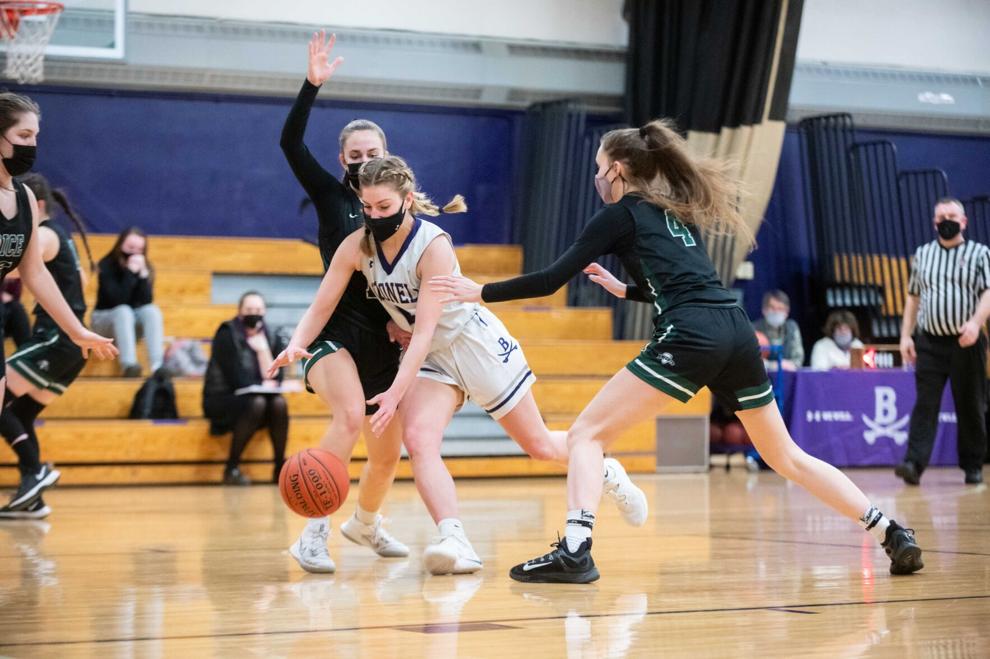 Brattleboro scoring: Chloe Givens 7 points, Cadance Gilbert 4 points, Brenna Beebe 4 points, Natalie Hendricks 2 points, Alyssa Grover 2 points, Taylin Bauer 2 points.
Kelly Fletcher's photos: https://mng-nenivt.smugmug.com/BUHS-girls-D1-playoff-game-vs-Rice-031621/