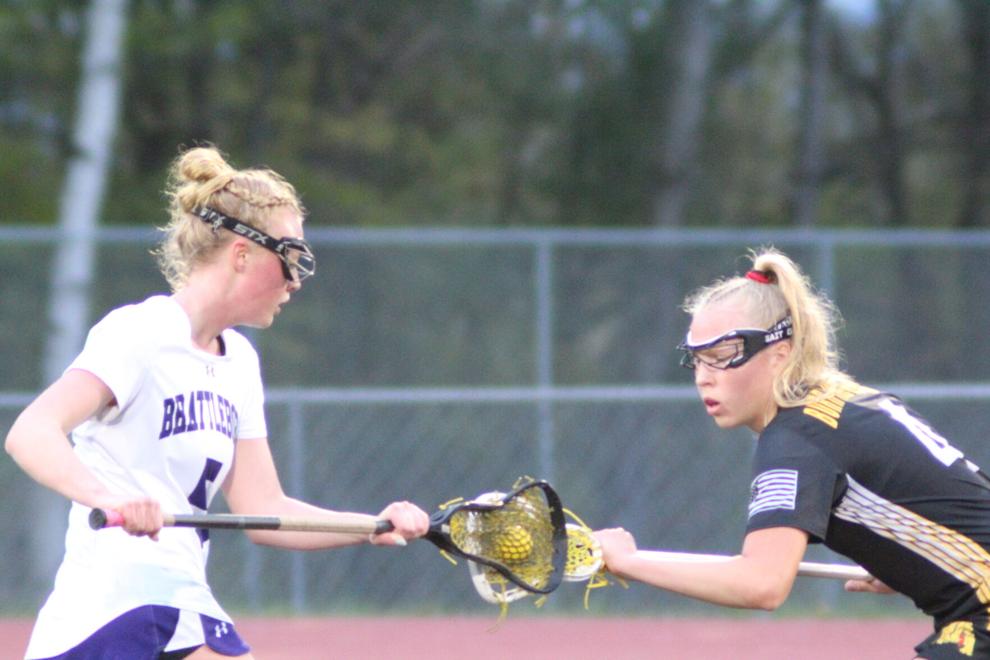 MANCHESTER — The Brattleboro Union High School girls lacrosse (2-13) team lost to Burr & Burton Academy 15-1 at Applejack Field on Wednesday in the season finale.
Brattleboro's Willow Romo was the lone goal scorer for Brattleboro off an assist from Sophie Albright.
The Bulldogs (14-1) had a strong showing on their senior night. Burr & Burton Academy's Brooke Weber, Sadie Stefanak and Paige Samuelson helped drive the offense. Weber scored five goals, Stefanak had three goals and two assists and Samuelson scored two goals and had an assist. Grace MacDonald, Josie Powers, Lisa King, Nevaeh Camp and Kate Andres tallied a goal each and Piper Morgan Mai-Liis Edwards each added an assist.
Maisie Rukat had three saves on the evening and Harper Wilson had one for BBA.
Other Scores• The Twin Valley softball team (0-11) lost 24-4 to Long Trail School (3-3) on Wednesday.
• The Twin Valley baseball team (0-8) lost 14-1 to Arlington Memorial High School (6-7) on Wednesday.
• The Leland & Gray softball team (10-4) defeated White River Valley (3-13) 15-13 on Wednesday.