BRATTLEBORO — With Elizabeth Pitts down on the field and gasping for air late in the second half, Kelly McCarthy made the greatest assist of her varsity lacrosse career.
The Vermont Academy senior immediately grabbed her teammate's inhaler and then ran it out to save her.
McCarthy also scored five goals as the visiting Wildcats bested Brattleboro 15-7.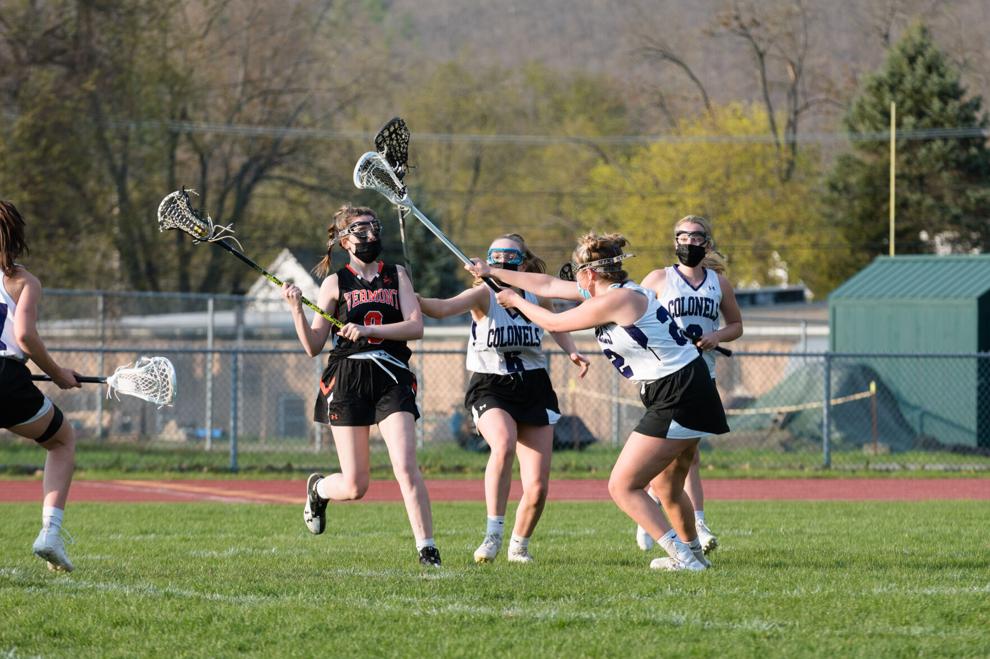 "This loss was a bit of a heartbreaker. We started strong and were playing well in the first half but turnovers became a big problem, which really impacted the final result," mentioned Colonels coach Sarah Armour-Jones. "That said, I am so impressed with the level of sportsmanship our girls displayed, even when the game got frustrating. Our team represented BUHS very well."
It was back and fourth in the early going, with the teams playing to a 4-4 tie. Bri Paul had a hat-trick in that 12-minute span — finishing in close after a drive and dish by Willow Romo, later delivering on an isolation move from the left wing, and then striking again by finding space and rifling a shot past VA goalie Izzy Segui.
But Romo's tally may have been the prettiest. Ava Ferencz began the threat from midfield and passed ahead to Paul who flicked the ball to Juliana Miskovich, and she dished to a cutting Romo for a point-blank shot.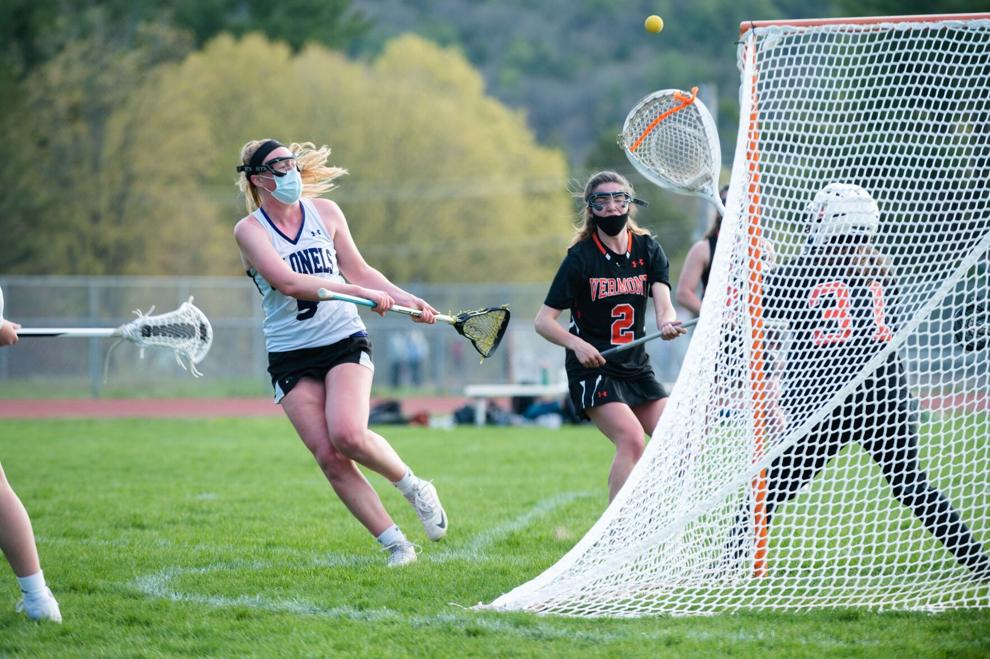 "Hustle it," Armour-Jones would often say when one of her players gained possession following a turnover.
Abigail Squiers made a pair of brilliant saves for the hosts, robbing both McCarthy and Pitts. Defender Sophia Mikijaniec was blanketing VA's Julia Small while Kiran Tyler was all over Jessica Sujishi.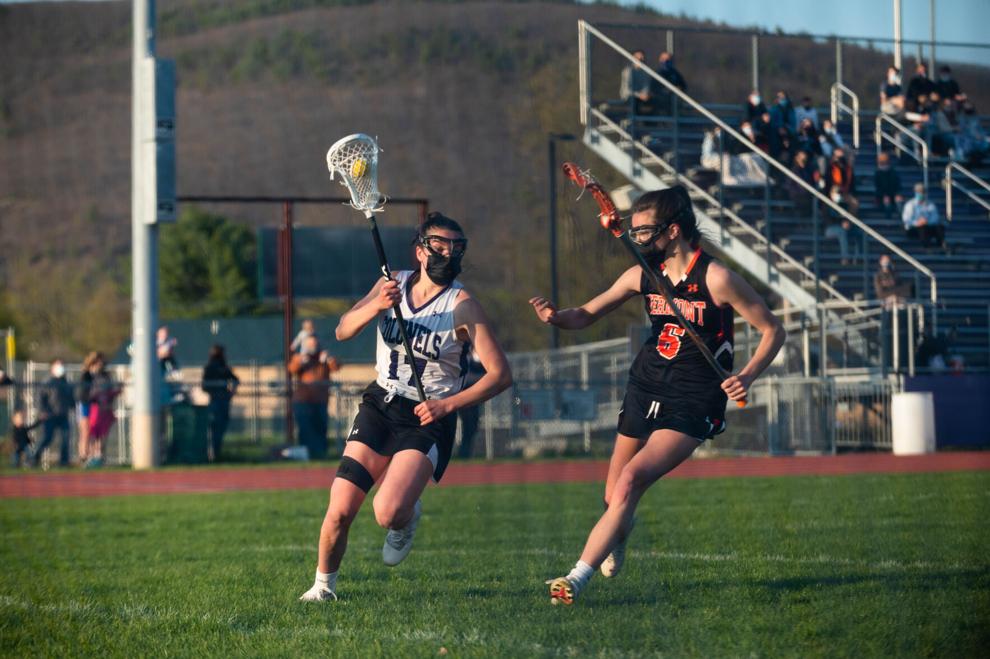 But the Wildcats (1-1) were able to pull away late in the first half, taking an 8-5 advantage to the break. They would score three unanswered goals over the next nine minutes to put it out of reach.
With BUHS girls soccer coach Ron Svec cheering them on, Romo put away a shot from 10 yards out and Paul delivered on a nice left-to-right move to cap the Brattleboro scoring.
With 7:16 remaining, Pitts would go down in VA's offensive end and could be heard gasping for air. McCarthy, who was watching from the sidelines, immediately grabbed an inhaler out of her teammate's bag and brought it out to help Pitts breathe normally again.
McCarthy paced the winners with five tallies, while Jenna Powers and Sujishi added a hat-trick each. Segui finished with nine saves.
Paul and Romo did all of the damage for the Colonels (0-4), scoring five and two goals respectively. Assists came from Annika Crego, Mikijaniec, Miskovich and Romo.
Brattleboro roster: Coach — Sarah Armour-Jones. Players — Raina Armour-Jones, Annika Crego, Juliana Miskovich, Willow Romo, Ava Ferencz, Alora Lawyer, Brianna Paul, Sophia Mikijaniec, Sarah Butterfield, Sophia Hamm, Padma Mendelsund, Grace Szpila, Kiran Tyler, Rosalie Smith, Abigail Squiers, Isabelle Studley, Ally Foard, Erika Favreau.
Kelly Fletcher's photo gallery: https://mng-nenivt.smugmug.com/BUHS-girls-lacrosse-hosts-Vermont-Academy-042721/