Video information
These videos are screened by Vermont News & Media for graphic violence and other related imagery, as well as propagandist messages, implied or expressed, as well as clear copyright issues. We have a native speaker who listens to what's said or shown in the videos, checking for appropriateness. While we can't ensure that all videos are authentic, we make all efforts to only post what appears to be real footage from the frontlines in the war on Ukraine.
BRATTLEBORO — Siblings Christian Stromberg, owner of Saxtons River Distillery, and Kerry Secrest, Honorary Consul of Lithuania to Vermont, are holding a fundraiser and online auction to benefit those in crisis in Ukraine. The online auction is open now to view items, and the event will be he…
An explosive device detonated near the main communications tower in the occupied south Ukrainian city of Kherson, as a Moscow-loyal official said the Dnipro River industrial center will remain under Moscow's control for all time and will start using the Russian ruble by May.
Tetyana Parkhomenko, a 63-year-old pensioner from Snihurivka, Mykolaiv region, has told the Kyiv Post of her harrowing war experience at the hands of Russian occupying forces.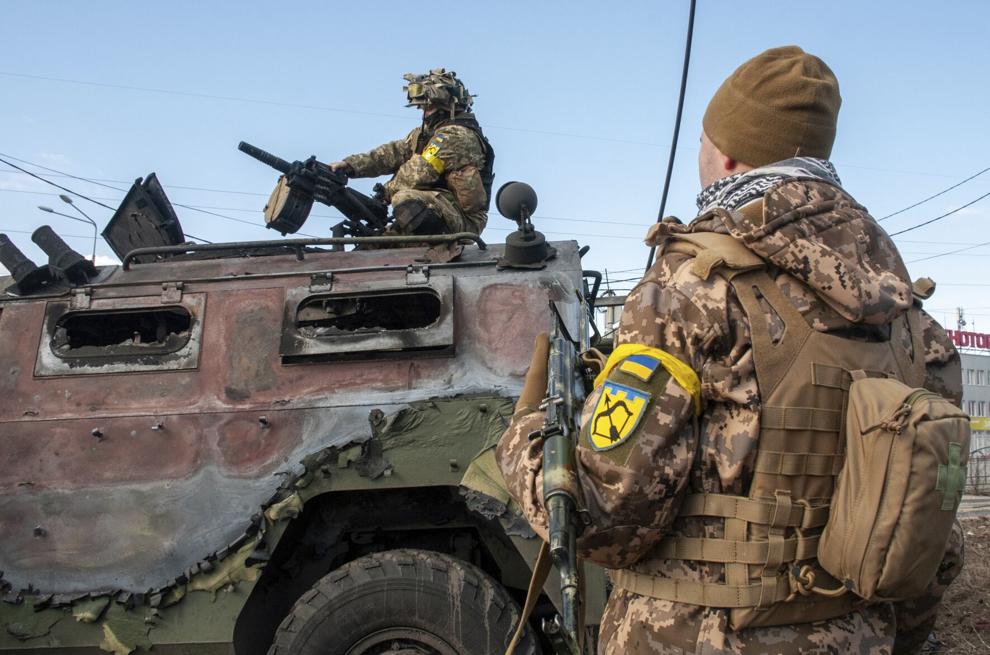 Vermont News & Media's three newspapers have a direct connection to people there who continue to work in Ukraine while under siege: Owner Paul Belogour has information technology teams based in Dnepr and Kyiv, Ukraine, which support the online operations of his other businesses, such as Vermont Innovation Box, Vermont Beer Makers and Vermont Real Estate and Development. Send your photos, videos and English-language reports from Ukraine to news@reformer.com to share them with Vermonters and other American readers.