Greg Sukiennik
Bio

Greg Sukiennik has worked at all three Vermont News & Media newspapers and was their managing editor from 2017-19. He previously worked for ESPN.com, for the AP in Boston, and at The Berkshire Eagle in Pittsfield, Mass.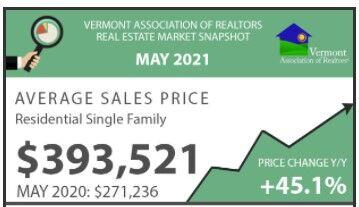 MONTPELIER — Vermont Attorney General T. J. Donovan was among attorneys general announcing a $26 billion "anticipated settlement agreement in …
Demand for free tuition scholarships for certain programs at three state colleges and universities has led to the program being paused for now.
MONTPELIER — Even as Vermont continues to lead the nation in vaccination against COVID-19, the rapid spread of the more contagious delta varia…
The housing crisis in Vermont has been in the forefront the past week, thanks to the continued skyward trajectory of the state's real estate m…
A pair of Bennington teenagers were at the forefront of a news conference Tuesday urging calling Gov. Phil Scott to reverse course on changing the eligibility requirements for a program that kept homeless people sheltered in motels during the COVID-19 pandemic.
Christine Hallquist. the nation's first transgender person nominated for governor by a major party, has been appointed by her former opponent, Gov. Phil Scott, as executive director of the newly established Vermont Community Broadband Board.
U.S. Bernie Sanders' appearance in last week's Independence Day parade in Warren, which a family friend photographed, had me thinking: When wa…
Vermont Gov. Phil Scott is one of nine governors appointed by President Joe Biden on Thursday to the Council of Governors for a two-year term.
MONTPELIER — Only nine states and the District of Columbia remain opposed to OxyContin maker Purdue Pharma's plan to reorganize into a new ent…
View all