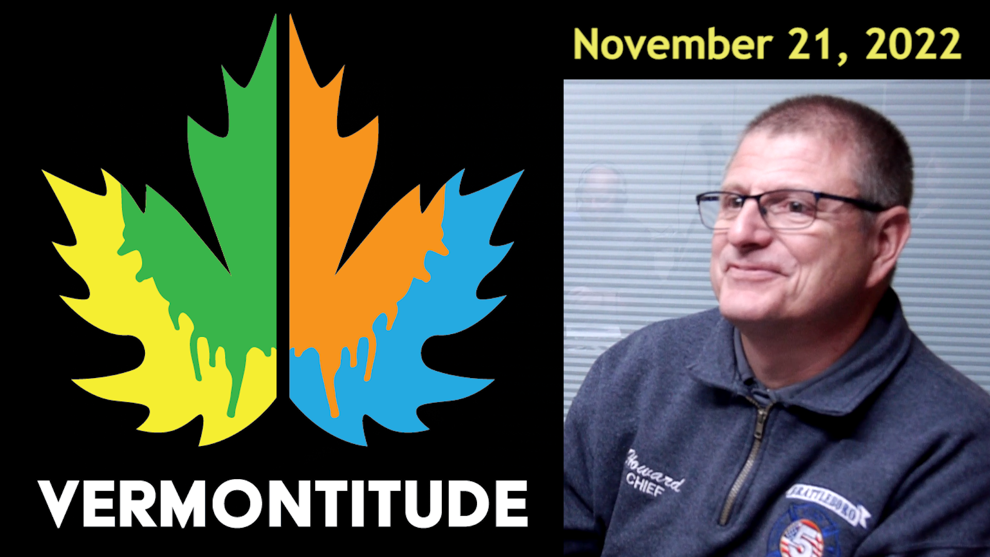 BRATTLEBORO — The Vermontitude video podcast No. 4 is now live, featuring a chat with Fish and Brattleboro Fire Chief Len Howard and Drew Hazelton, Rescue Inc.'s chief of operations, about the town's transition of EMS services to Golden Cross.
Vermontitude is brought to you by Vermont News & Media, Great Eastern Radio and BCTV. The three media outlets are teaming up with Vermontitude to focus on the issues that are being discussed in Southern Vermont and the tri-state region.
The podcast will airs Tuesdays mid-morning each week.
Vermont News & Media is the parent company of the Brattleboro Reformer, the Bennington Banner, the Manchester Journal and Vermont Country Magazine. Great Eastern Radio is home of a number local radio stations such as The Peak, The River and WEEI Sports Radio.