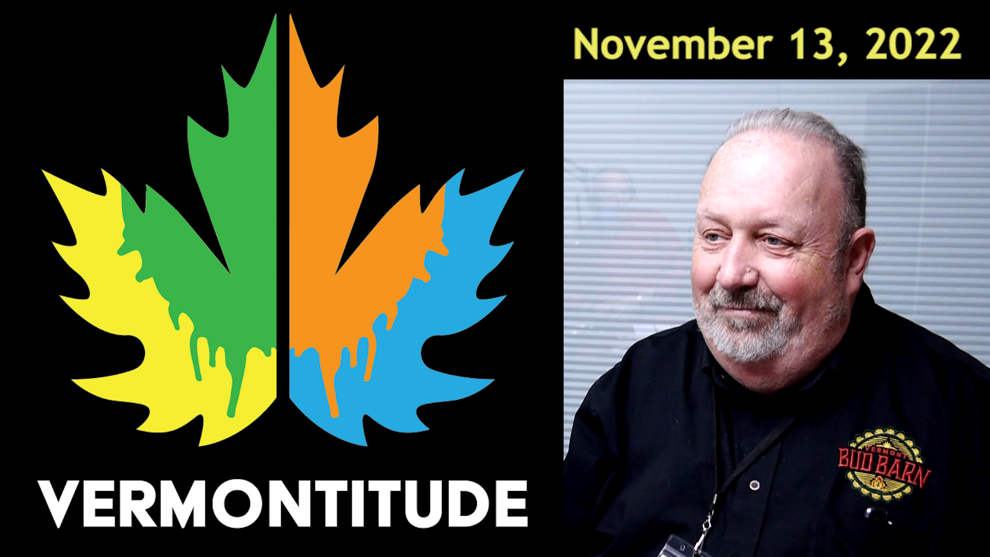 BRATTLEBORO — The Vermontitude video podcast No. 3 is now live, featuring a seriously buzzworthy chat about canna-business. Featured guest is Scott Sparks, owner of Vermont Hempicurean and the Vermont Bud Barn, and host is Peter "Fish" Case.
Vermontitude is brought to you by Vermont News & Media, Great Eastern Radio and BCTV. The three media outlets are teaming up with Vermontitude to focus on the issues that are being discussed in Southern Vermont and the tri-state region.
The podcast will airs Tuesdays mid-morning each week.
Vermont News & Media is the parent company of the Brattleboro Reformer, the Bennington Banner, the Manchester Journal and Vermont Country Magazine. Great Eastern Radio is home of a number local radio stations such as The Peak, The River and WEEI Sports Radio.